Latest blog posts
With the military conflict in Yemen at an impasse, a battle has now broken out between the two rival governments for control of the country's Central Bank. The squabble threatens to exacerbate an already dire economic situation because the bank is the source of wages for state employees and...

The British government faces growing calls to review its lucrative arms sales to Saudi Arabia. Yesterday the international charity Oxfam accused Britain of being "one of the most significant violators" of the Arms Trade Treaty. The UK's arms sales are, at least in theory,...

In a TV interview today, Yemen's ex-president, Ali Abdullah Saleh, appeared to invite Russian military intervention in the country's conflict. He talked of reactivating old Yemeni agreements with the Soviet Union and offfered "all the facilities" of Yemen's bases, ports and airports to Russia...

Details have begun to emerge about the Emirati funding of GNRD, the strange – and now bankrupt – human rights organisation accused of money-laundering. In May last year Norwegian police raided GNRD's international headquarters in Stavanger, along with the home of its founder/president, Loai...

Last Friday the Doha News website did something rather shocking – at least, by Qatar's standards. It posted an article entitled: "What it's like to be gay and Qatari". Attached to the article was a note from the editors explaining their decision to publish it: "Doha News is aware that any...
al-bab is happy to consider publishing blog posts submitted by readers. Click for details.
---
News updates
Special feature
Transgender rights in the Middle East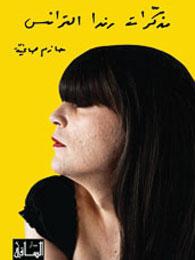 In a region where gender segregation is widespread and dress codes are sometimes enforced by law, the problems of transgender people are especially acute. Read al-bab's special report online or download as a printable 23-page PDF