Latest blog posts
Burger King and Domino's Pizza have joined McDonalds in pledging allegiance to Saudi Arabia's new crown prince, Mohammed bin Salman. While McDonalds paid for a newspaper ad to announce its support (as I reported on Thursday), Burger King and Domino's have opted for a cost-free solution by...

Having placed Qatar under economic siege earlier this month – in a row that was triggered by a fake news report – Saudi Arabia, the UAE, Bahrain and Egypt have now issued a formal list of demands. Qatar has been given 10 days to comply, or face unspecified consequences. The demands –...

Since King Salman became ruler of Saudi Arabia a couple of years ago at the age of 79, his favourite son, the impetuous Prince Mohammed bin Salman, has been unofficially running the country. Just to confuse things, though, an announcement from Riyadh yesterday means the prince is officially NOT...

Viewed in isolation, the temporary disappearance of Al Jazeera's Arabic-language Twitter account last Saturday might seem fairly insignificant. In the light of other events, though, it's yet another sign that political battles in the Middle East are increasingly being fought via the internet...

In a grotesque development earlier this week, Saudi Arabia – a world leader in the exploitation of migrant workers – won a seat on the governing body of the International Labour Organisation (ILO). The ILO is a United Nations agency "devoted to promoting social justice and internationally...
News updates
---
Arabs Without God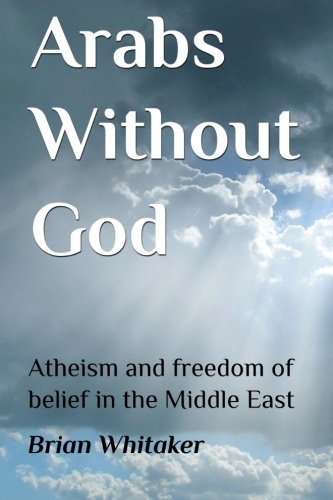 This ground-breaking book looks at the growing numbers of Arabs who abandon religion and the challenges they face from governments and societies that claim to be organised according to the will of God.
Acclaimed by reviewers when first published in 2014, Arabs Without God is now updated and enlarged in a new edition.
Details here.