Latest blog posts
It's increasingly clear that the hacking incident last May which created a pretext for the Saudi-Emirati confrontation with Qatar was not a random attack: it had been carefully planned and took more than a month to prepare. This is a significant development because it suggests that the...

Egypt faces multiple security threats, with the continuing Islamist insurgency in Sinai and the bombing of churches not least among them. But the latest threat detected by the ever-vigilant Sisi regime comes from a different direction – from researchers doing surveys. Last November the regime...

The banned nerve agent sarin has been used repeatedly in the Syrian conflict, as laboratory tests have confirmed. There are disputes, though, about who has been using it. Syrian rebels, along with western governments, blame the Assad regime while the regime, supported by Russia and Iran, blames the...

It is now beyond dispute that banned chemicals have been used in the Syrian conflict. Aside from a few conspiracy theorists, all sides – including the Russian and Syrian governments – accept this as fact, though they disagree about who is responsible. We have reached this point because of...

Surprising as it might seem, both the Syrian government and the Organisation for the Prohibition of Chemical Weapons (OPCW) agree that people were exposed to Sarin in Khan Sheikhoun last April. This should now become the starting point for any rational discussion of what happened there....
News updates
---
ARAB ART ONLINE: Hassan Hajjaj, Malicious Look, digital c-print inset with glass botflies, powder and found objects 84 x 59 cm 2000.
More information | Click to enlarge
Arabs Without God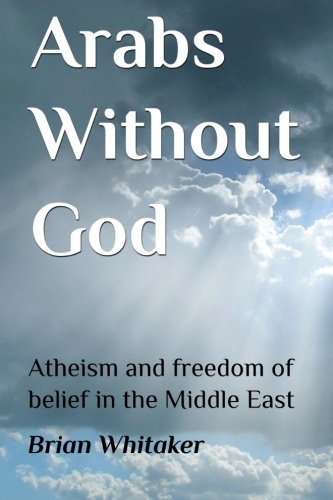 This ground-breaking book looks at the growing numbers of Arabs who abandon religion and the challenges they face from governments and societies that claim to be organised according to the will of God.
Acclaimed by reviewers when first published in 2014, Arabs Without God is now updated and enlarged in a new edition.
Details here.