Latest blog posts
For several weeks now there has been growing evidence that Twitter is being used for a covert and highly organised propaganda operation which disparages Shia Muslims while supporting the Sunni Muslim governments of Saudi Arabia and Bahrain. The tactic is to deluge Twitter with multiple copies of...

Boris Johnson, the former Mayor of London who was unexpectedly appointed as Britain's Foreign Secretary two weeks ago, is famous for his gaffes. No newspaper story about Boris is complete, it seems, without some amusing reference to his blunders and mishaps. But such are the expectations of him, as...

On March 26, 2015, civil war officially broke out in Yemen. On that day, Saudi Arabia marshalled a hastily convened coalition of the willing to forcibly intervene in Yemen's internal affairs, launching an all out armed conflict between forces loyal to the 'legitimate government' of president 'Abd...

GNRD, the strange "human rights" organisation that was declared bankrupt earlier this month, had an unusually favourable view of human rights in the UAE. It was also on friendly terms with Egypt's Sisi regime and the Kurdish PYD. Another of its friendships, though – and one which it sought to...

For several years GNRD, the now-bankrupt human rights organisation, boasted that the European Parliament was one of its international "collaborators" and proudly displayed the parliament's logo on its website. The effect of this was to give the UAE-funded organisation an aura of credibility...
al-bab is happy to consider publishing blog posts submitted by readers. Click for details.
---
News updates
Special feature
Transgender rights in the Middle East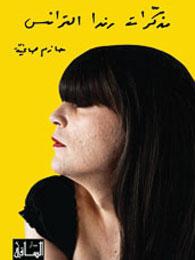 In a region where gender segregation is widespread and dress codes are sometimes enforced by law, the problems of transgender people are especially acute. 
Read al-bab's special report online or download as a printable 23-page PDF