Latest blog posts
GNRD, the strange "human rights" organisation that was declared bankrupt earlier this month, had an unusually favourable view of human rights in the UAE. It was also on friendly terms with Egypt's Sisi regime and the Kurdish PYD. Another of its friendships, though – and one which it sought to...

For several years GNRD, the now-bankrupt human rights organisation, boasted that the European Parliament was one of its international "collaborators" and proudly displayed the parliament's logo on its website. The effect of this was to give the UAE-funded organisation an aura of credibility...

During the 16 months that Saudi Arabia has been waging war in Yemen there has been little discussion of the kingdom's media strategy, though in some ways it is almost as important as the military strategy. In the article below, Sebastian Sons and Toby Matthiesen argue that the kingdom is...

Bahrain stepped up its suppression of critics yesterday by dissolving the kingdom's main opposition party, al-Wefaq, and confiscating its funds. An announcement by the government news agency said the party, which was founded in 2001, had "provided an environment" that embraced...

A verse from the Qur'an says: "Men are the protectors and maintainers of women, because God has given the one more [strength] than the other, and because they support them from their means." In Saudi Arabia this forms the basis for a system where all women must be...
al-bab is happy to consider publishing blog posts submitted by readers. Click for details.
---
ARAB ART ONLINE: Samir Rafi, Seated Musician, oil and mixed media on board 50 x 68.2  cm, 1963.
More information 
News updates
Special feature
Transgender rights in the Middle East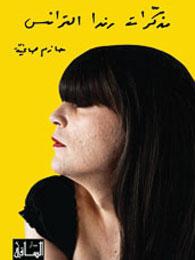 In a region where gender segregation is widespread and dress codes are sometimes enforced by law, the problems of transgender people are especially acute. 
Read al-bab's special report online or download as a printable 23-page PDF