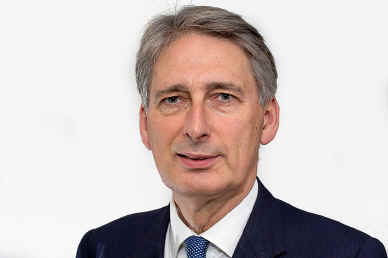 The British government faces growing calls to review its lucrative arms sales to Saudi Arabia. Yesterday the international charity Oxfam accused Britain of being "one of the most significant violators" of the Arms Trade Treaty. 
The UK's arms sales are, at least in theory, also subject to the EU Code of Conduct on Arms Exports which forbids "the export of equipment which might be used for internal repression or international aggression, or contribute to regional instability". It is difficult to see how Saudi Arabia's ill-conceived intervention in Yemen can be regarded as anything other than a contribution to regional instability.
Statistics compiled by the Campaign Against Arms Trade show that the Yemeni war has brought a sales bonanza for British arms firms. In little more than nine months between the start of the bombing campaign and the end of 2015, the UK government approved licences for military exports to Saudi Arabia worth £2.8 billion ($4 billion) – a huge increase on the previous few years.  
The government has clearly been eager not to miss this business opportunity and, longer term, Britain will become even more dependent on trade with countries like Saudi Arabia if it eventually leaves the EU. To justify its position, the government has repeatedly claimed that the Saudis are not committing war crimes in Yemen – despite ample evidence to the contrary.
In the latest example, last week, Médecins Sans Frontières (MSF) announced that it was withdrawing staff from six hospitals in northern Yemen "in the absence of credible assurances" that the Saudi-led coalition would refrain from bombing medical facilities. MSF's announcement came after an airstrike on a MSF-supported hospital in Hajjah province killed 14 people including an MSF staff member on August 15. It was the fourth time in 12 months that MSF facilities in Yemen had been hit.
Under pressure, the British government has now retreated from its claims that Saudi-led forces are not committing war crimes in Yemen. It did so quietly by issuing a written statement on the last day of parliament before the summer recess – thus minimising the opportunities for discussing it.
This statement purportedly "corrected" four answers given by former Foreign Secretary Philip Hammond in response to questions from an opposition MP, Hilary Benn. In three of these answers (here, here, and here) Hammond stated "We have assessed that there has not been a breach of IHL [International Humanitarian Law] by the [Saudi-led] coalition." In the fourth answer Hammond said: "Our judgement is that there is no evidence that IHL has been breached."
The government now says these words "did not fully reflect" its policy, and it has amended them by adjusting the position of the word "not". The original phrase – "we have assessed that there has not been a breach of IHL" – becomes "we have not assessed that there has been a breach of IHL". In other words, the government is no longer actively denying war crimes in Yemen but saying merely that it is not aware of any.
So far, though, there has been no retraction of an extraordinary letter that Hammond sent to the House of Commons International Development Committee last April in which he summarily dismissed reports of Saudi war crimes by claiming superior knowledge. He said the Ministry of Defence (MOD) had been monitoring and analysing the allegations:
"In carrying out its analysis, the MOD has access to a wide range of information to which the UN and the NGOs mentioned in your letter do not have access, including: Saudi-led Coalition operational reporting data; imagery; and other reports and assessments, including UK Defence Intelligence reports and some battle damage assessments."
However, it appears from the latest statement that the MOD does not actually make assessments of whether war crimes have been committed but instead uses "available information" to form "an overall view on the approach and attitude of Saudi Arabia to IHL". The statement continues:
"We are not acting to determine whether a sovereign state has or has not acted in breach of IHL, but instead ... we are acting to make an overall judgement. It is important to make clear that neither the MOD nor the FCO [Foreign Office] reaches a conclusion as to whether or not an IHL violation has taken place in relation to each and every incident of potential concern that comes to its attention. This would simply not be possible in conflicts to which the UK is not a party, as is the case in Yemen."