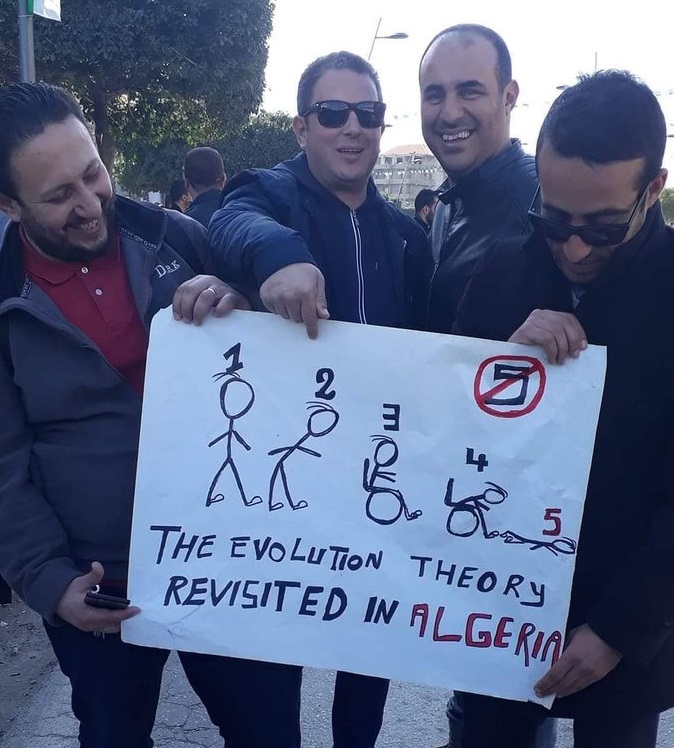 Abdelaziz Bouteflika has been president of Algeria since 1999. Now aged 81 and in poor health, he is seeking a fifth term in office. The ruling FLN party has already adopted him as its candidate for the election in April and other sections of the political establishment have declared their backing but the move has provoked a wave of anger among the Algerian public.
On Friday, police used tear gas to disperse protesters in the capital, Algiers, and demonstrations were reported in at least five other cities. Although street protests are not uncommon in Algeria, the scale of Friday's protests, and the apparent support for them among bystanders, suggests that this time they may be difficult to quell.
There's little doubt that Bouteflika will be re-elected if his name is on the ballot paper. On the last occasion, in 2014, he won with 81% of the votes despite not taking part in his own campaign. He cast his vote from a wheelchair and almost half the electorate stayed away from the polls.
Regardless of politics, it's clear that Bouteflika is incapable of carrying out presidential duties in the way that Algerians are entitled to expect. He suffered a stroke in 2013 and spent almost four months in hospital in France. Since then he has rarely been seen in public – his most recently public appearance was on November 1. He makes frequent medical trips abroad and is due to travel to Switzerland on Sunday for what are described as routine checks.
Critics refer to him as "living dead" – an idea taken up recently in banners saying the dead should be buried, not elected: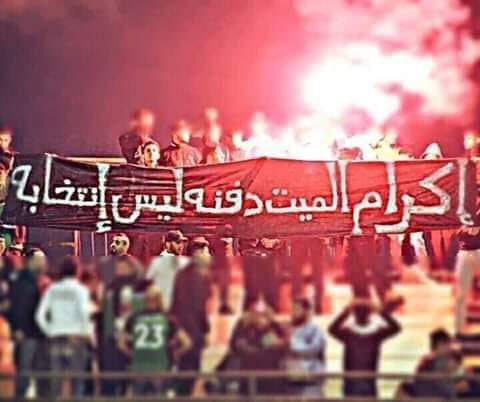 Here is a selection of other images posted on social media. For more, check out this Arabic hashtag on Twitter: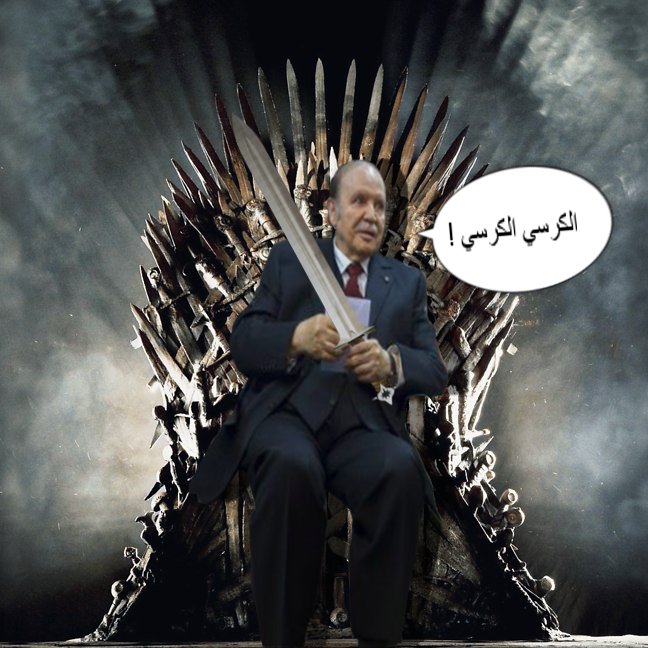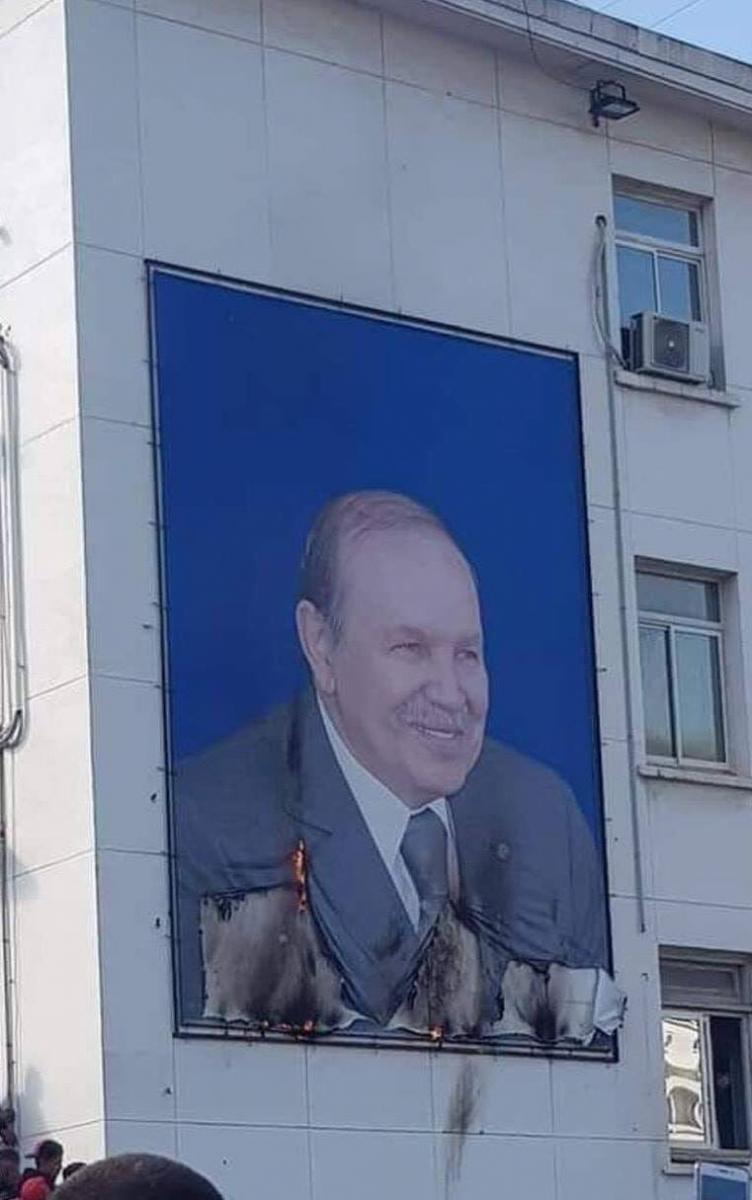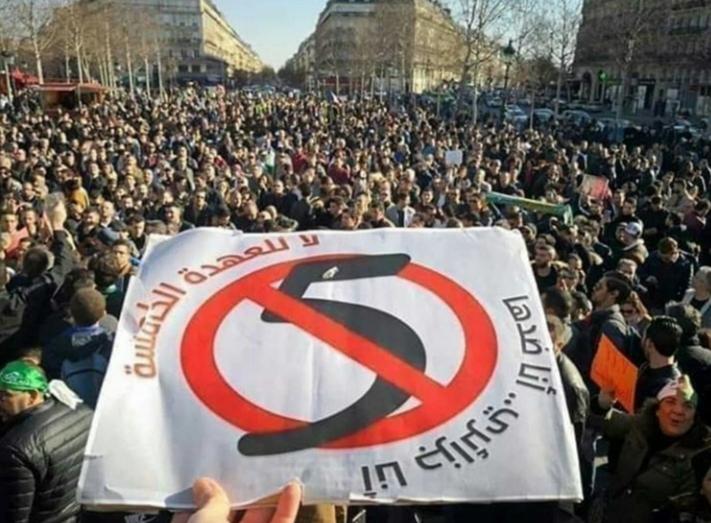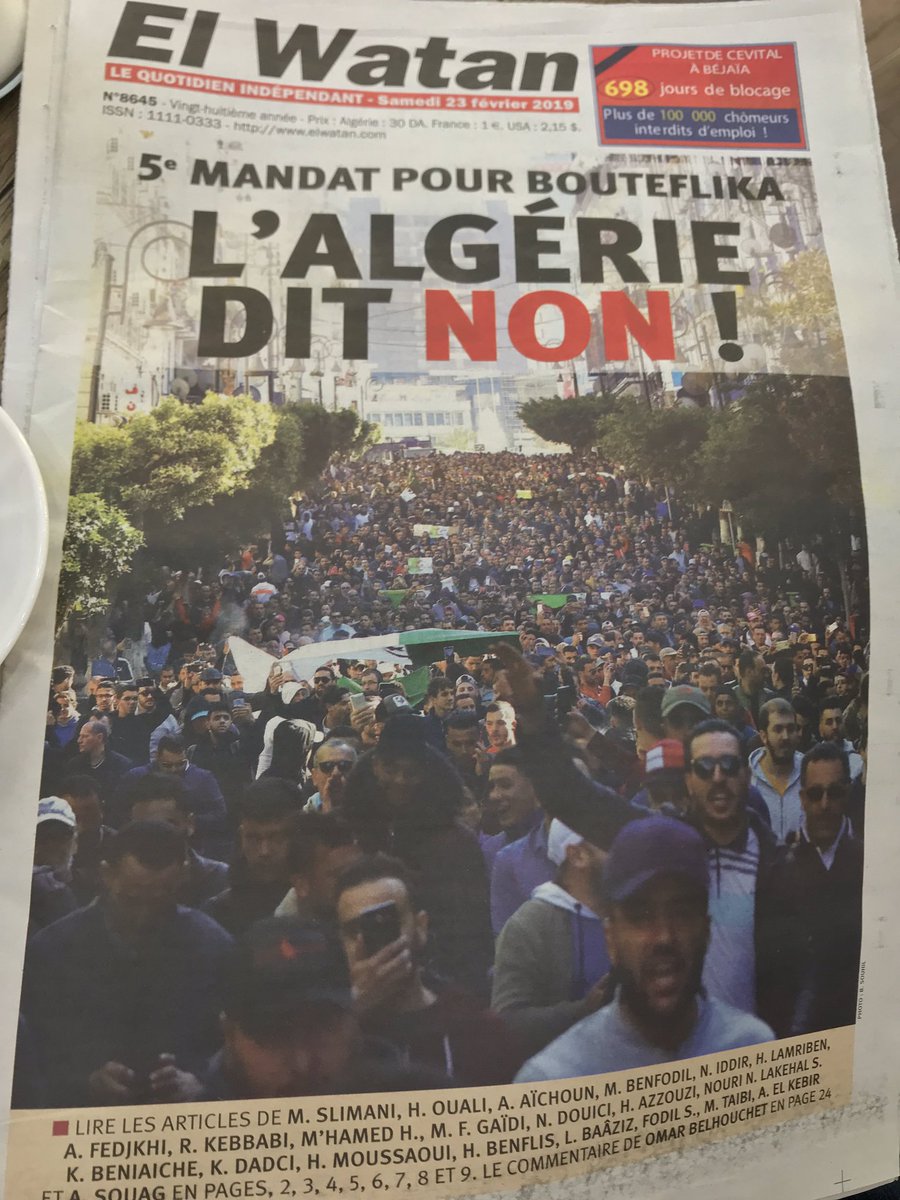 This work is licensed under a Creative Commons Attribution-NonCommercial 4.0 International Licence.