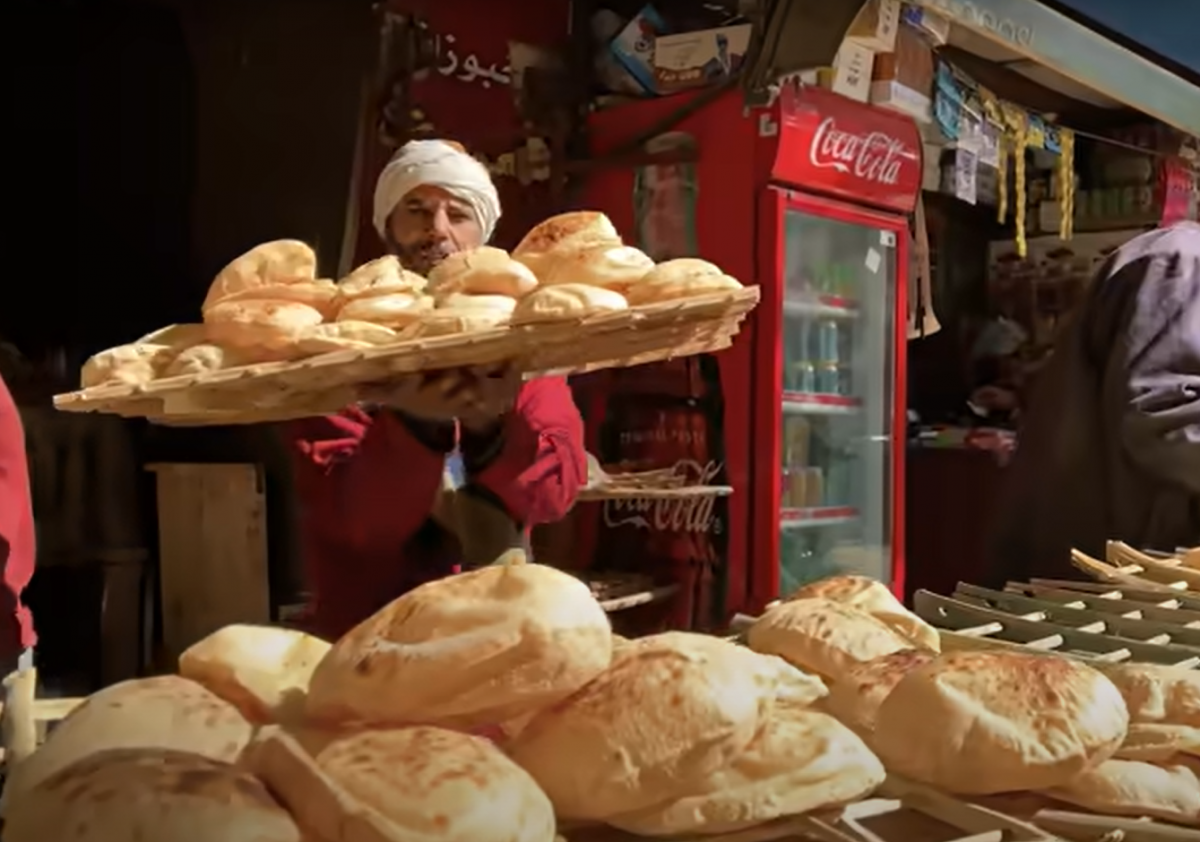 The Egyptian authorities have got themselves in a tangle over photography. They want the country to be seen as an attractive tourist destination and if photographers would just focus on nice things, like feluccas sailing on the Nile and sunsets over the pyramids, all would be well. The problem, though, is what to do about photographers who have other ideas.
In Egypt some types of photography need government permits and some are banned altogether. For the rest, vaguely-drafted rules add to the confusion about what is allowed. A further complication is that Egypt has different sets of rules for three different categories of photographer:
1. The general public (including tourists);
2. Foreign news organisations (which need a permit from the State Information Service);
​3. Film-makers.
The rules for film-makers – which cover TV commercials as well as feature films – are a powerful deterrent to choosing Egypt as a location. Their supposed intention is to prevent crews from causing a nuisance, for example by blocking streets with their equipment.
Successfully negotiating a path through the bureaucracy needs a "crafty approach", according to Emerge Films Solutions which provides local fixers. The paradox of Egypt, it says on its website, is that "nothing is legal, yet everything is possible".
Arranging permits for large-scale projects such as feature films and TV dramas can take three to four months, it says. Filming is normally restricted to recognised tourist sites, including antiquities, and a separate permit is required for each location. A government minder may accompany the film crew.
Emerge Films Solutions also warns against using drones for aerial shots as this can result in arrest and confiscation of equipment. The alternative is to hire a helicopter and pilot at $3,000 for every 30 minutes of flying time.
Not surprisingly, the result of this system is that films supposedly set in Egypt often end up being shot in other countries. It's a lot simpler in Jordan, for example, where there's active support from the Royal Film Commission and the army has a selection of military vehicles that can be hired for cinematic purposes. As a result, the country has hosted shooting for dozens of feature films and Jordan reaps economic benefits from this – unlike Egypt.
Harassed by police
One of Egypt's difficulties in enforcing its rules is that nowadays you don't need tons of equipment and a Hollywood-scale production team to make a film. At the most basic level, you can use a mobile phone – and this opens the door to all sorts of photographic activity that didn't exist when the rules were first conceived.
Alongside the usual backpackers and and tour groups visiting Egypt there are also travel enthusiasts whose main purpose is to make videos of their trips for posting on YouTube. Often it starts as a hobby but some of them become popular enough to turn it into a full-time job.
After graduating from the University of Texas, Alex Chacon set off on his motorbike for a 500-day road trip from Alaska to Argentina and back, making videos along the way.
"I first funded my travels by selling everything I had, my car, TV, clothes and gaming consoles and ate canned beans and camped everywhere for the first three years to make the money last." he writes. "Then I started getting traction on my blog and eventually with some viral videos on my YouTube that got me national and international attention. I am now a full time digital content creator, full time traveller, social media influencer."
Some of his photography is spectacular and since embarking on his travels his video-making activities have taken him to more than 50 countries, including Egypt.
In one of his Egyptian videos he takes a walking tour of Giza, which is home to many of the people who work at the pyramids. By day they give camel rides to tourists and at sunset they bring the animals home, feed them and tie them outside on the street overnight. This makes Giza "rather smelly", Chacon says, zooming in on the reason for it. The animals "do their dirty business on the streets" and "no one seems to clean up".
The streets, he says, with an accompanying shot of waste land strewn with rubbish, "feel like a community garbage that only gets picked up once every few days." He adds that he has even seen dead horses lying in the street, though viewers are spared the sight of them.
While in Giza, Chacon was followed by a man in civilian clothes telling him not to take pictures. "I told him many people have cameras here and this is a public road." Chacon says in the video. "He responded by flashing his gun at me. As I started filming him, he left."
A few minutes later, two other men replaced the first one and by the time Chacon reached the main road he had 15 of them following him, plus a police car. A uniformed officer then took him to a police station where, after repeatedly asking what he was supposed to have done wrong, he was eventually told filming was not allowed anywhere in Giza.
Up to that point Chacon had refused to tell them his nationality but when he finally told the officer he was American the mood changed. "Within five minutes I was given food, water, freshly brewed tea and the red carpet was rolled out for me. He became the friendliest man in the word and apologised for the misunderstanding."
'One of the worst countries for filming'
While films of the type made by Chacon won't be shown in cinemas some of them attract very large audiences online. Though usually intended to show some interesting features of the country and provide tips for potential visitors, they can easily turn into tales of police harassment once the authorities intervene.
William Sonbuchner is an American who runs the Best Ever Food Review Show on YouTube. It's hugely popular, with almost nine million subscribers, and a couple of years ago it won a Webby award. Known on YouTube as "Sonny Side", he travels from country to country tasting the local food and filming the people who prepare it. His videos are entertaining and informative.
But when he took his crew to Egypt earlier this year their sampling of Cairo's street left an unsavoury taste – though not because of the food itself. In one of his videos, so far viewed more than six million times, scenes of Sonbuchner feasting on ta'ameya, fool and koshary are interspersed with his account of the authorities' attempts to stop the filming.
The video begins with Sonbuchner, who has previously filmed in Cuba and Iran, telling viewers: "Egypt is one of the worst countries in the world for filming." He explains that shortly after they arrived in the country police searched their bags and confiscated all their camera gear. Consequently, the entire video was shot on an iPhone.
That wasn't the end of their problems. Although Sonbuchner had an official permit, the police objected to them filming bread at a street bakery. They were then questioned at a police station and ordered to delete their footage, though no reason was given. Sonbuchner pretended to comply and tricked them into believing it was deleted.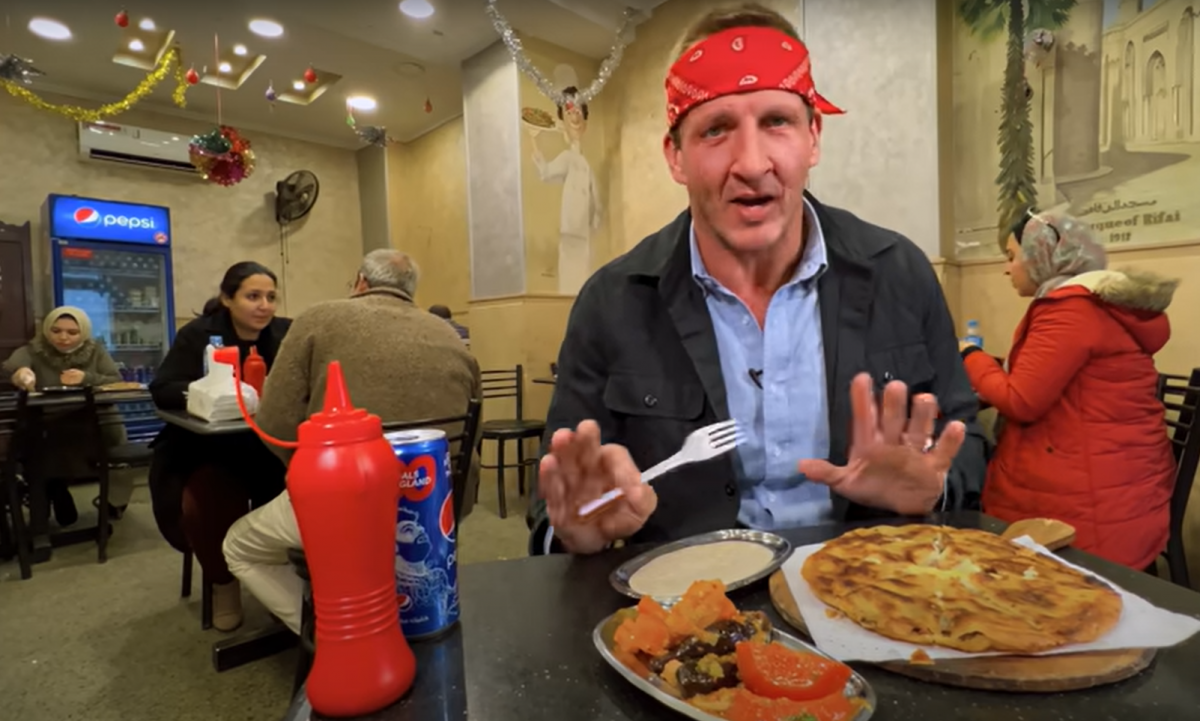 New rules, old problems
Last month, apparently in response to complaints, the ministry of tourism and antiquities announced that the rules for "non-commercial" photography were being revised. Egyptians and visiting foreigners would be allowed to use traditional cameras, digital cameras and video cameras in public places free of charge. Permits would not be needed unless extra equipment was involved, such as photography umbrellas, outdoor lighting gear or "equipment that occupies or blocks public roads".
Based on that, it sounded as if the rules were being relaxed. But the announcement went on to say: "It is completely forbidden to take or share photographs of scenes that can, in one way or another, damage the country's image." In theory that would allow the authorities to ban almost any photography they happen not to like. However, tourism and antiquities minister Khaled el-Anani (who has since lost his job in a cabinet reshuffle) suggested it might be possible to overcome the ban on negative images of Egypt by obtaining "prior approval". Interviewed on TV, he said: "What we don't want is people filming areas of the country with a lot of garbage, for instance, and focus too much on that. But even that isn't banned per se, it would just require prior approval during which we will ask why they want to take this footage."
So it seems the new era of permit-free photography may involve permits after all – and not only for photographing garbage. Ahram Online reported:
"Photography for personal use is not permitted in the following public places except after obtaining approval from the concerned authorities: lands, edifices and facilities affiliated to the ministries of defence, military production, and interior as well as other sovereign, security, judicial bodies, and parliamentary councils."
This also applies to "other ministries and governmental premises and facilities", it said.
Beyond that, "taking and publishing photos of Egyptian citizens without their written consent" is illegal. Presumably the idea is to protect people's privacy but it could be interpreted to mean that a tourist taking a snap in a crowded souq would need written permission from any Egyptian citizens in the picture.
The risk of accidentally falling foul of the law in Egypt is not to be underestimated. In 2018 a British student was detained at Alexandria airport on suspicion of spying. He had taken a photo through a window of the plane as it came in to land, apparently not noticing that the picture included a military helicopter.
The overall effect of Egypt's photography rules – old and new – is to give the authorities plenty of scope for interpretation and create pitfalls for the unwary. If they don't like what you are doing they'll find a rule against it. Meanwhile, the rules' general lack of clarity does nothing to encourage compliance: photographers can't comply unless they know what they are supposed to be complying with. As Sonbuchner put it in one of his videos: "It all depends on how the people at the top are feeling on that particular day."
This work is licensed under a Creative Commons Attribution-NonCommercial 4.0 International Licence.