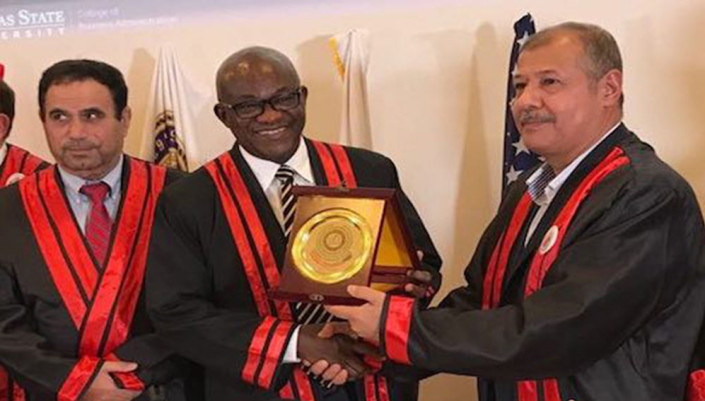 The Aalborg Academy of Science is not a university, though it pretends to be one. It is the latest in a series of privately-run institutions found to be operating in Europe without proper accreditation and issuing worthless degree certificates to people in the Middle East.
Two were uncovered in Norway last month by journalists working for the Norwegian website Khrono. Since then, others have turned up in the Netherlands – and now in Denmark too.
Though based in Europe, these "universities" target an Arab clientele and are mostly run by Arab expatriates. Some consist of little more than a website operated from a home or rented office but they often have names resembling those of more reputable institutions.
They avoid the need for a physical campus by offering "distance learning" courses where students, having paid their fees, can download self-teaching materials from the website.
---
See also:
Degrees of deception: how fake universities targeted the Middle East
---
Qualifications from European countries are much sought-after in the Middle East. They impress potential employers and also bring social status. While possession of a degree from a recognised university signifies a certain level of attainment, when the certificate comes from a non-accredited institution there's no guarantee of that. It's often unclear how much actual education these "universities" provide or what students have to do in order to graduate – beyond paying the fees.
Fake universities in Norway have also issued "honorary" doctorates for which there is no particular educational requirement and have adopted a simple ruse to make their degree certificates look authentic.
Keeping up pretences
Setting up a university in Europe generally needs some kind of government approval, and in Denmark educational institutions are not allowed to include the word "university" in their name unless authorised by law to do so.
The Aalborg Academy of Science complies with the letter of this rule but has, on various occasions, described itself as a university or given the impression that it is one.
A document signed by the academy's president in 2017, for example, refers to the academy – in its first paragraph – as a university: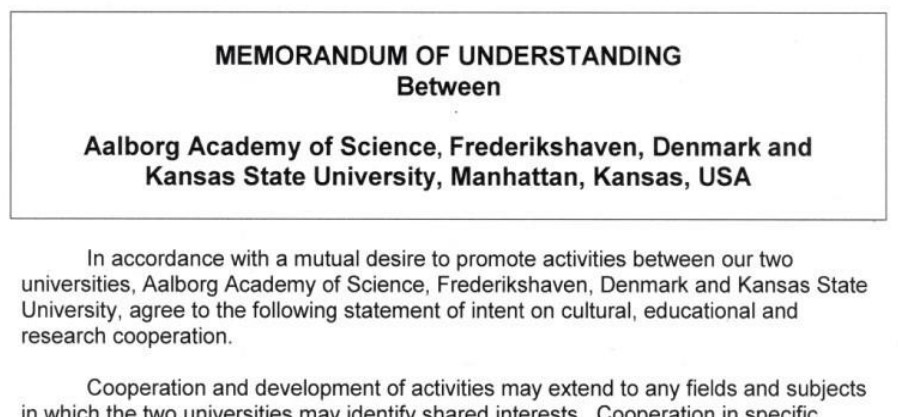 Aalborg Academy is also decribed in Arabic as "an independent university institution" on an archived version of its website's "About Us" page: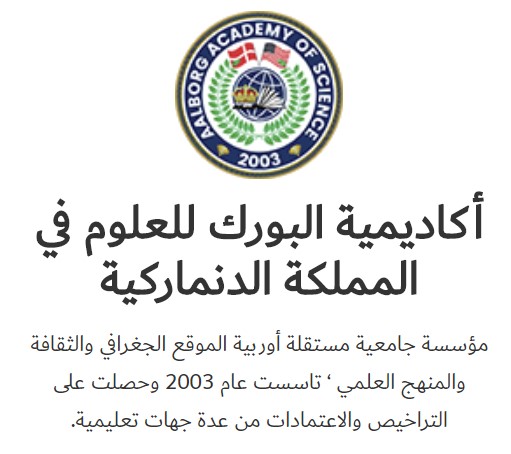 The wording was changed earlier this year from "university institution" to "academic institution" but some new claims were added.
The revised page talks about offering "numerous university courses" and refers to the academy as "a leading global university". A careful look shows that this latter phrase appears beneath a heading saying "Vision" – in other words, it's an aspiration rather than current actuality.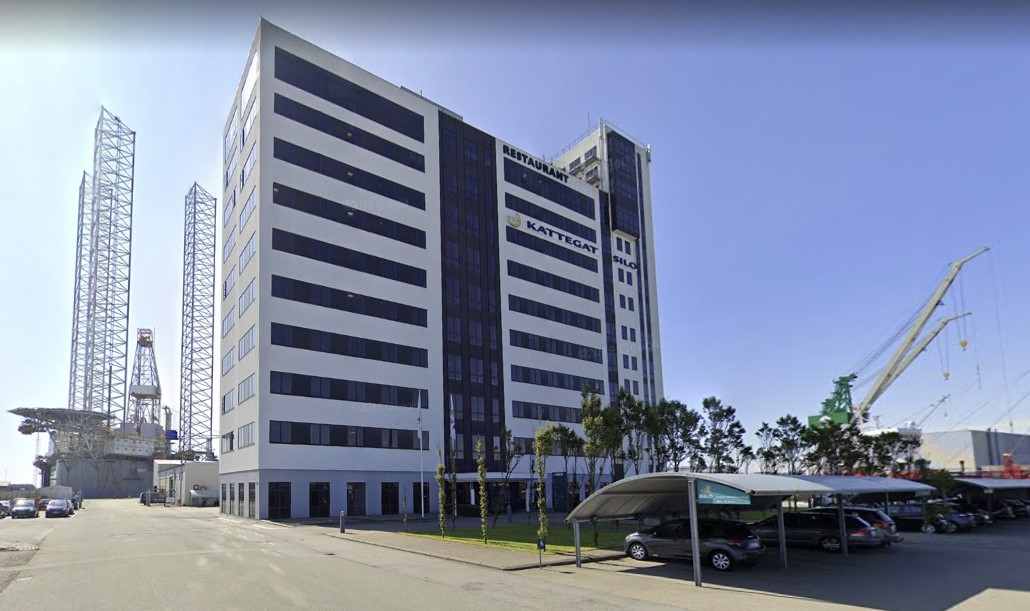 The Aalborg Academy operates from a large modern building in the port area of Frederikshavn but only occupies a small part of it. A Danish directory lists 175 businesses or organisations in the building. Two of them – the International Historians Association for Culture and the International Union of Arab Academics – apparently share an office with the Aalborg Academy since all three have the same phone number.
A photo on the academy's website shows its name and logo displayed above the main entrance, giving the impression that it has the whole building. In photos of the entrance from other sources, though, the sign is absent.
There are a few other indications that Aalborg Academy is not the "leading global university" it aspires to be. Its website has two photos (here and here) which have no captions but might from the context be assumed to be of the academy's library. A Google image search (here and here) shows they are just generic pictures used on many other websites.
Tricks such as these are a common feature of fake universities' websites and, unlike real universities, they often give little or no information about their academic staff – which can be a sign that they are mainly in the business of selling bogus degrees.
The impression from its website, though, is that the Aalborg Academy does engage in significant academic activity – and in that respect it seems more like a pretend university than a fake one. It boasts of having 12 separate faculties, including a faculty of medicine, and there are biographical notes about the dean of each faculty, almost all of whom have some connection with universities in Iraq.
Aalborg Academy also claims to be engaged in research and publishes several academic journals with articles that are said to have been peer-reviewed. One of these is the Aalborg Academy Journal of Medical Sciences and, according to the website, its editorial director is Dr Ala Hussein Bashir.
Dr Bashir, who hails from Iraq but now lives in Britain, is a notable figure because he used to be a personal physician of Saddam Hussein. He describes some of his experiences with the Iraqi dictator in this video.
Oddly, though, when contacted via the email address given on the academy's website Dr Bashir denied involvement with Aalborg or its journal. "I am not a member of Aalborg Academy in Denmark and not in its editorial committee of [the] Journal of Medical Sciences," he wrote. "Most probably may be a similar name. I live in London."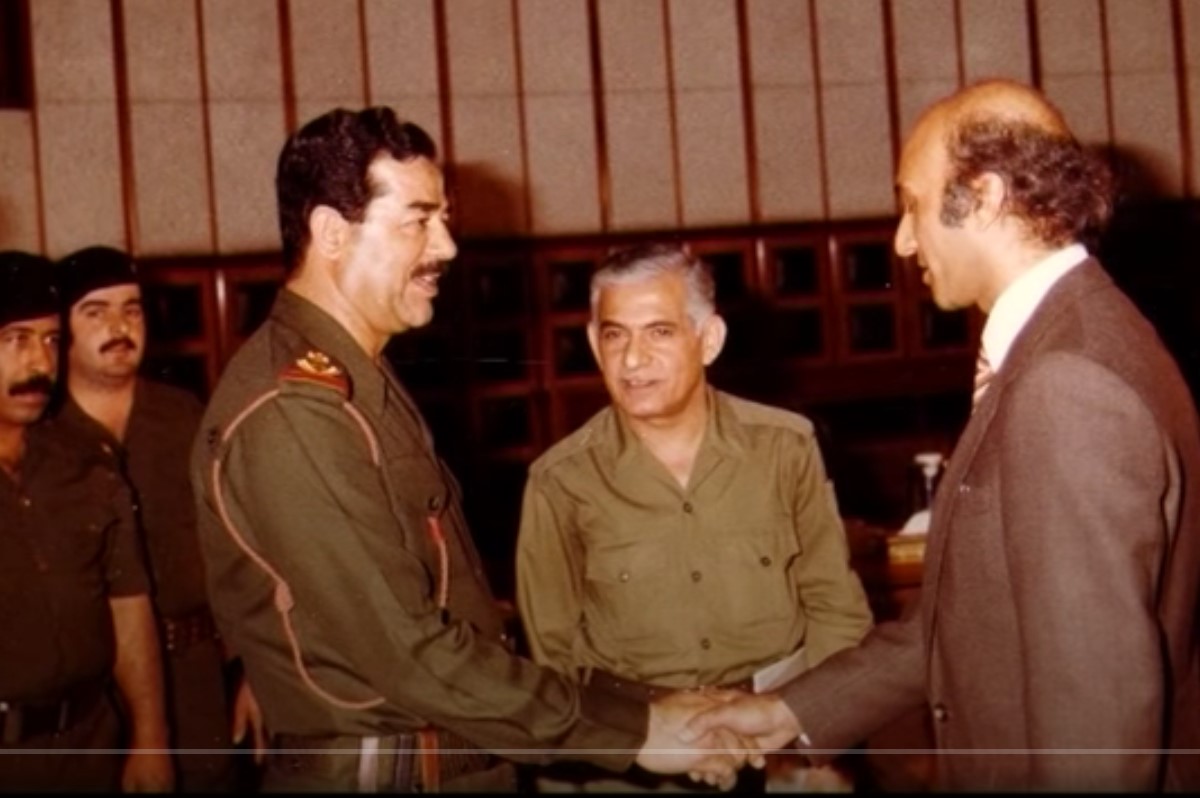 Seeking recognition
In the absence of formal accreditation, the Aalborg Academy's degrees have no particular value. In 2018 it had discussions with the Iraqi minister of higher education with a view to obtaining "full recognition" by the ministry, according to its website. Another meeting took place last year where the minister is said to have promised to "provide all possible capabilities for the accreditation of the academy", though there's no mention of any further developments.
However, the academy does claim to have "numerous partnerships and cooperation agreements with many educational institutions around the world, such as universities, hospitals, and institutes".
More specifically, the website talks of cooperation with three recognised universities in Iraq: the University of Baghdad, the University of Babylon and Al-Mustansiriya University.
A much bigger prize, according to the academy, was an agreement with Kansas State University in the US. With the signing of this document at a "joyful ceremony" in 2017, the academy joined "the ranks of the highest scientific universities", it says.
The view from Kansas is different, though: the document was just a memorandum of understanding. Contacted by investigators from the Khrono website, a spokesperson for the university described this as its most basic and non-binding "let's be friends and discuss ideas" type of agreement, adding that it resulted in discussions and visits but not in any institutional agreements or collaborations.
Kansas State University was represented at the "joyful ceremony" by Ike Ehie, a professor in the Department of Business and Management, and Imad Khamis, a mathematics lecturer.
Ehie and Khamis also served as examiners in 2018 when a doctoral student named Zaid Talal al-Nadawy defended his thesis. Its title was "Ahmed bin Fadlan, poet, traveller, philosopher, and Islamic thinker" – a topic in which neither Ehie nor Khamis has obvious expertise.
Nevertheless, Zaid got his doctorate – which no doubt delighted his father, Talal Akram al-Nadawy, who happens to be President of the Aalborg Academy of Science.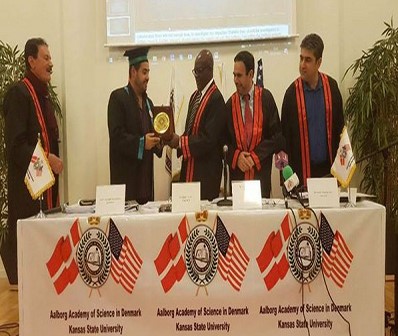 This work is licensed under a Creative Commons Attribution-NonCommercial 4.0 International Licence.