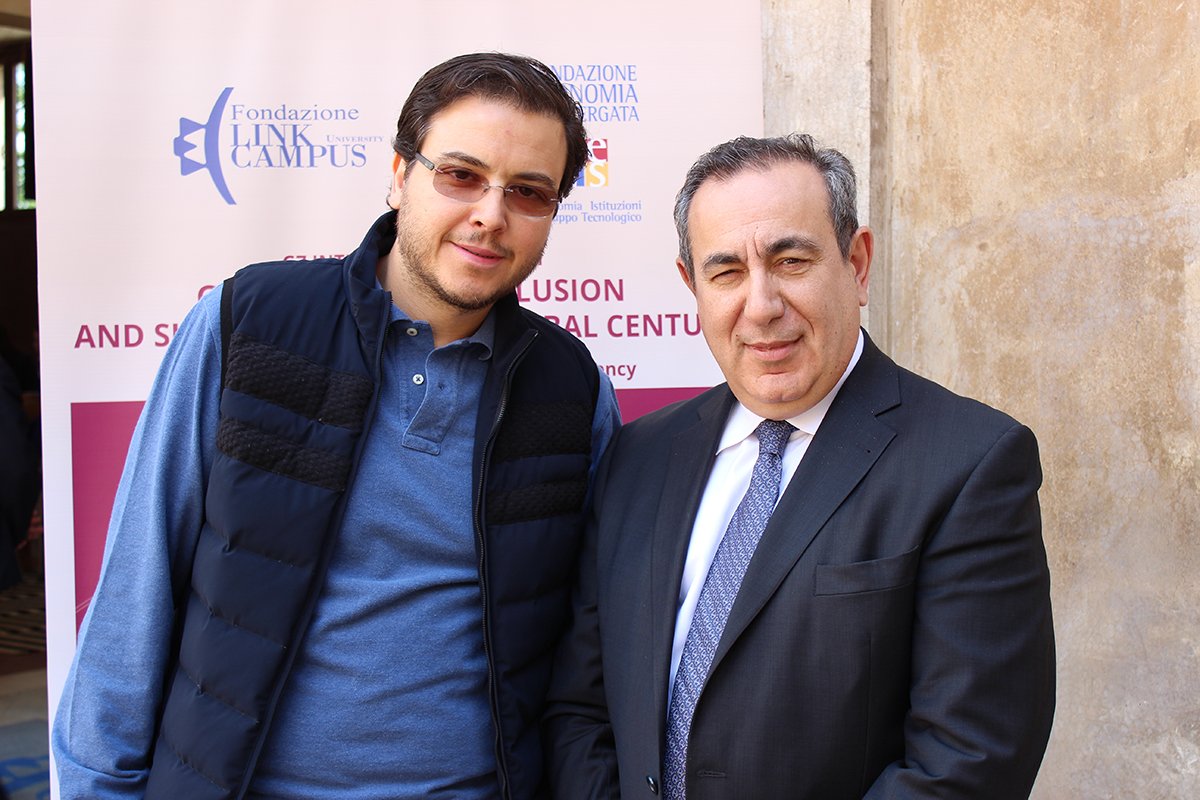 The Centre for War and Peace Studies was established in Rome last May "to support experts, academics, researchers, diplomats, governments, and civil society activists in their attempts to help countries in conflict, crisis and transition around the world".
It sounded like a worthy if over-ambitious project but what made it truly remarkable was the man chosen to be its first director – Joseph Mifsud, the mysterious "professor" who has since emerged as a central figure in the Trump-Russia affair.
Mifsud, who vanished as soon as his role in Trump-Russia was revealed, is widely thought to be some kind of Russian agent. True or not, he had certainly been a frequent visitor to Moscow and claimed to have high-level contacts there.
In the run-up to the 2016 presidential election in the United States, Mifsud was in contact with George Papadopoulos, a foreign policy adviser to the Trump campaign. According to a document released by the US Justice Department, Mifsud acted as go-between in trying to set up a meeting between candidate Trump and the Russian president, Vladimir Putin. Mifsud also informed Papadopoulos (and through him, the Trump campaign) that Russia had acquired "dirt" on Hillary Clinton in the form of "thousands of emails".
Arrival of the Saudi benefactors
The Centre for War and Peace Studies was a joint creation by two seemingly unlikely partners: Link Campus University in Rome and a charitable foundation run by a wealthy Saudi family.
Link Campus is a private (for-profit) university with accreditation from Italy's education ministry. There are six Italian politicians on its governing body – two of them former foreign ministers – and it is also reputed to have links with Italian intelligence services. One of the university's courses is an MA degree in Intelligence and Security.
As for the Saudi charity, the Essam & Dalal Obaid Foundation (EDOF), its chief executive is known as a security and intelligence consultant with long-standing connections to Prince Turki al-Faisal, the kingdom's former head of intelligence.
---
CLICK HERE for a compilation of earlier blog posts about the Mifsud affair
---
In addition to its partnership deal with the relatively obscure Link Campus, EDOF has formal ties with several well-known organisations. Based in Geneva, it works with the International Committee of the Red Cross to help victims of the conflict in Syria, it supports reconstructive surgery at the famous Mayo Clinic in the United States, it campaigns against human trafficking in partnership with the American media giant CNN and it provides funding to the National Council on US-Arab Relations (NCUSAR) in Washington.
EDOF is run by four members of the Obaid family – Dalal, Nawaf, Tarek and Karim. Nawaf is chief executive and his brother, Tarek, holds the title of "founder".
Tarek Obaid: entrepreneur who wooed Tony Blair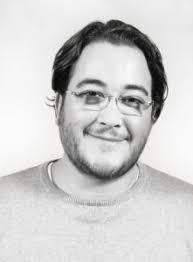 In 2005, in partnership with a son of the Saudi king, Tarek Obaid formed a private company called PetroSaudi. This not only succeeded in attracting some high-profile business figures as advisers but also managed to recruit former British prime minister Tony Blair whose consultancy firm did "a few months of advisory work for PetroSaudi" around 2010. Blair's role seems to have mainly aimed at developing relations between PetroSaudi and China.
No less controversially, PetroSaudi entered into a joint venture with 1MDB, Malaysia's state development fund which has long been the subject of corruption allegations. These centre around a Malaysian financier who is said to have siphoned off vast sums of money. There are ongoing investigations and legal actions in various countries. Last month, for example, a $250m luxury yacht was seized in Indonesia. PetroSaudi, however, has not been accused of any crimes and denies any wrongdoing.
EDOF's website describes Tarek Obaid as an entrepreneur and provides a link to what it says is his personal website: http://tarekobaid.com. Oddly, though, attempts to view his website during the research for this article proved futile. Clicking on the link caused an automatic redirect to a different website and a message in capital letters which said:
"WATCH THIS IMPORTANT VIDEO AND LEARN HOW TO MAKE OVER $1,892,460 EVERY MONTH!"
Nawaf Obaid: intelligence among the think tanks
Tarek's brother, Nawaf Obaid, is Visiting Fellow for Intelligence and Defense Projects at Harvard University's Belfer Center. Educated in the US, he previously worked for two prominent American think tanks – the Washington Institute (WINEP) and the Center for Strategic & International Studies (CSIS).
In 2015 he delivered a presentation entitled "Saudi Arabia Ascendant" at the National Council on US-Arab Relations (NCUSAR) in Washington. A few days later NCUSAR announced that it was honouring him with the title of "Distinguished International Affairs Fellow" and giving him a seat on NCUSAR's advisory committee. As mentioned earlier, NCUSAR is one of the organisations funded by the Obaid family through EDOF.
Outside the US, Nawaf Obaid also acquired the titles of "visiting fellow" at the London Academy of Diplomacy (at a time when Joseph Mifsud was its director) and "senior fellow" at the King Faisal Centre for Research and Islamic Studies in Riyadh, which is headed by Prince Turki al-Faisal.
Prince Turki ran the kingdom's foreign intelligence service for almost a quarter of a century, from 1977 until 2001. In 2002, the prince became Saudi ambassador in London and, three years later, ambassador in Washington.
During that period – from 2004 to 2007 – Nawaf worked for Prince Turki as "Special Adviser for National Security Affairs" and/or "Special Adviser for Strategic Communications" (there are differing accounts of his job title). He also worked as a counsellor to the prince's successor at the London embassy.
From time to time, Nawaf writes opinion articles for western media which seem to reflect the position of the Saudi government – though the articles don't always make clear his previous government connection. One such article published by the Guardian in 2015, for example, was later amended "to clarify Nawaf Obaid's role as a former communications adviser to the Saudi government", though it added that the article itself was "written in a personal capacity".
'Saving' Hillary Clinton from embarrassment
Leaked emails show that in 2010 Nawaf Obaid was working behind the scenes to prevent Hillary Clinton – who was Secretary of State at the time – from meeting Malaysian opposition leader Anwar Ibrahim during an overseas trip.
Nawaf contacted Michael Froman at the US National Security Council about a "confidential secret assessment" which, from the wording of the email, Obaid had a hand in compiling.
"This assessment," Nawaf wrote, "has uncovered beyond any doubt the existing close ties between Malaysian controversial politician Anwar Ibrahim and the Muslim Brotherhood network. More alarmingly, we have found proof of Mr Ibrahim's ties with some of the leading brotherhood ideologues and financiers around the globe, such as Youssef Al Qaradawi, Yassin Qadi, Youssef Nada and others."
The email continued:
"This came to our attention through a friendly country who informed us that the Malaysians were concerned that senior Saudi officials and the Saudi government were involved in supporting and funding Mr Ibrahim's political agenda.

After a thorough investigation this has of course proven to be completely untrue and we were able to trace these misleading claims and their purposes. But the issue is that he has got himself involved with basically a lot of the names that were investigated by the US government after 9/11 with 'potential ties to terrorism funding' and we have a trove of evidence to support this."
Anwar Ibrahim had long been the target of attempts by the Malaysian government to damage his reputation. In 1998 he was imprisoned on sodomy charges following a trial in which an allegedly semen-stained mattress was carried into court. Six years later his conviction was overturned but he has been imprisoned again more recently on similar charges.
Nawaf's stated intention in contacting the National Security Council was to spare Hillary Clinton from embarrassment. He said he was "concerned" that the contents of the secret assessment would be "made public at some point" – with embarrassing consequences for Clinton if she met Ibrahim in the meantime.
Nawaf had good reason to think the report might become public. Other leaked emails show that he touted it himself to various news organisations, though none of them published a story.
According to the Sarawak Report website, one of the journalists approached by Nawaf with his "secret" report was Jeremy Bowen of the BBC. After looking into it, Bowen told Nawaf: "The most common response I am getting is from people who suggest this is another attempt to damage Anwar Ibrahim's reputation."
In the event, Hillary Clinton did not meet Ibrahim face-to-face, though US officials said she would be speaking to him by phone. A news report from Reuters explained this as "a carefully calibrated effort to ensure symmetry" because the Malaysian prime minister was in hospital at the time and only contactable by phone.
Nevertheless, in a subsequent email, Nawaf claimed to have succceeded in blocking a meeting between Clinton and Ibrahim. He also claimed that although officials had said Clinton would be speaking to Ibrahim by phone she had not in fact done so.
Why choose Joseph Mifsud?
Following the exposure and sudden disappearance of its director, Joseph Mifsud, the Centre for War and Peace Studies at Link Campus University seems to be still functioning, though the "events and debates" section of its website mentions only one event. This was a conference last November on human trafficking, held in conjunction with CNN's Freedom Project.
Although hired on a three-year contract, Mifsud had not been an obvious choice to head the centre. Despite attending lots of international conferences and often speaking at them, he didn't have much of an academic track record. He doesn't appear to have produced any serious research papers since completing his PhD at Queen's University in Belfast in 1995.
His doctoral thesis at Queen's also had no connection with war and peace studies – it was about educational reform. Today, the only known copy of it, in the university's library, is mysteriously unavailable. Checks of the library catalogue shortly after Mifsud's role in the Trump-Russia affair became public showed the thesis as "in transit". This was later changed to "not available".
Mifsud's chances of getting the director's job were no doubt improved by his a prior connection with Nawaf Obaid through the London Academy of Diplomacy. Mifsud had also attended an anti-terrorism conference in Saudi Arabia organised by Prince Turki's think tank in December 2016. In May last year, just a few days after becoming head of the Centre for War and Peace Studies, he attended another one where he chaired a panel discussion on "The Terror/Crime Nexus".
Besides that, Mifsud already had connections with Link Campus University. He was certainly a regular sight there, though his exact role is unclear and, since his disappearance, mentions of his name have been removed from the university's website. One now-deleted entry on the website described him as "Dean of the Bachelor of Arts degree program in political sciences and international relations".
Mifsud also worked on Link's behalf in developing partnerships with other universities. In 2013, during one of his visits to Russia he proposed a tie-up between Link and Lomonosov Moscow State University (MSU). This eventually came to fruition and MSU is now one of 25 universities worldwide that have cooperation agreements with Link. Of the 25, seven are in Russia.
Ivan Timofeev: the Moscow connection
One outcome of the Link-MSU partnership was the creation of an MA course in "Globalisation, Governance and International Understanding" – taught partly in Rome and partly in Moscow. A look at the list of teachers for this course reveals one especially interesting name: Ivan Timofeev.
Timofeev is programme director of the Valdai Discussion Club, sometimes described as the Russian equivalent of Davos. Others have characterised it less flatteringly as a Kremlin propaganda exercise and a gathering of "Putin's useful idiots".
Mifsud attended Valdai in October 2014 and wrote an article for its website in 2015. His next visit to Valdai, in April 2016, was especially significant because Mifsud was in contact with Trump adviser Papadopoulos at the same time.
On or about April 18, according to the US Justice Department document, Mifsud – who was then almost certainly in Russia for the Valdai meeeting – sent Papadopoulos an email introducing him to someone in Moscow with connections to the Russian Ministry of Foreign Affairs (MFA). In the ensuing weeks, Papadopoulos and Mifsud's Russian contact had multiple conversations over Skype and email about setting "the groundwork" for a "potential" meeting between the Trump campaign and Russian government officials, according to the document.
The Russian contact was not named in the Justice Department document and was referred to only as the "Russian MFA Connection". However, further investigation by journalists in the US (here and here) has pointed to Timofeev as the "Russian MFA Connection", and it has since been confirmed that Timofeev did correspond with Papadopoulos.
Stephan Roh: investor extraordinaire
The head of Link Campus is 84-year-old Vincenzo Scotti who held a variety of ministerial posts during his long political career, including those of interior minister and foreign minister. The university's governing body, the Consiglio di Amministrazione, has 19 other members. Most are professors but five are Italian political figures – among them Franco Frattini, another former foreign minister.
However, one member of the governing body – Stephan Claus Roh – stands out from the rest because he is neither a professor nor a politician.
Roh is a Swiss lawyer who officially resides in Monaco. His Russian wife, Olga, is a former model who now runs Rohmir, an up-market fashion business which counts British prime minister Theresa May among its customers. Olga is also known as the Baroness of Inchdrewer – an aristocratic title she acquired by purchasing a derelict Scottish castle for £400,000.
Olga's husband, Stephan, is president and chief executive of ILS Energy, a consultancy firm based in Hong Kong – and it was in that capacity that he attended a Valdai Club gathering in Moscow in April 2016, taking part in a panel discussion alongside Mifsud. For a while, Mifsud was listed as a consultant for Roh's law firm, RoH Attorneys at Law, but his name has since been removed.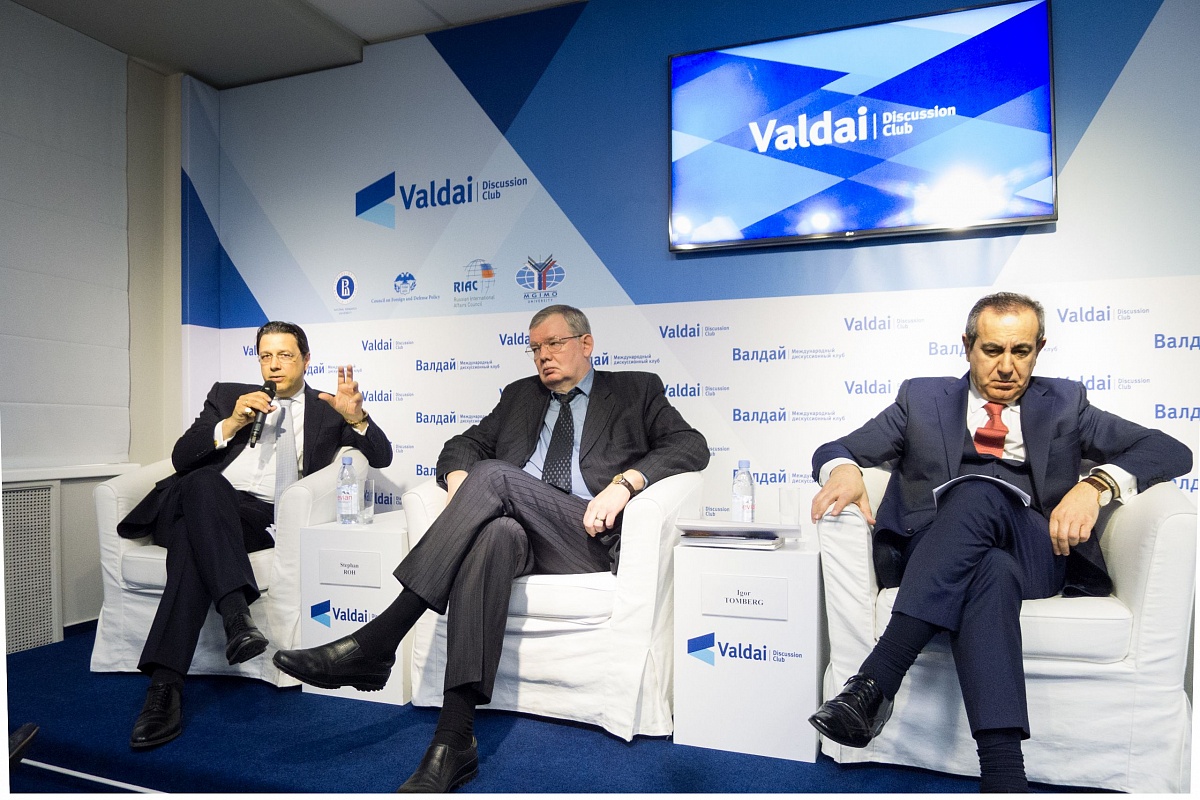 Intriguing as those connections might be, they do not explain why Roh is on the governing body at Link Campus. A possible answer to that question can be found in an Italian news report from October 2016 which announced that the university's management company was preparing itself for flotation on the stockmarket. As a step towards that, it had acquired a "new strategic partner" in the shape of Drake Global Limited – a British-registered company whose sole director is Stephan Roh. It appears that Roh had invested about €2.5 million in Link Campus University in return for a five per cent share stake.
Another of Roh's investment ventures was reported by the BBC's Newsnight programme last week. It told how, in 2005, Roh bought a small nuclear services company from its one-man-band owner, scientist John Harbottle. Initially, Harbottle kept his job under Roh's ownership. But then Roh asked him to attend an all-expenses paid conference in Moscow. Because of his nuclear background Harbottle became suspicious and decided not to go – at which point Roh fired him.
During the year before Harbottle sold his company, Severnvale Nuclear Services, it had a modest turnover of around £42,000. Over the next three years, without Harbottle's expertise, and with just two employees, its turnover shot up to more than £24 million a year. Just as suddenly, the company then started reporting losses and in 2013 it closed down.
Meanwhile, although more information is gradually coming to light about the Mifsud-related goings-on at Link Campus University, there are still many puzzling aspects. One thing we can be sure of, though, is that there's more to them than the education of students.
UPDATE 3 May 2016: Mifsud visited Moscow in October 2017 as a member of a Saudi delegation headed by King Salman, according to a report by Alberto Nardelli for BuzzFeed. Mifsud is said to have taken part in a seminar about security challenges in Yemen organised by the Russian Council of International Affairs (RIAC) and the King Faisal Centre for Research and Islamic Studies.
This work is licensed under a Creative Commons Attribution-NonCommercial 4.0 International Licence.