---
25 July 2016: GNRD, the strange "human rights" organisation that was declared bankrupt earlier this month, had an unusually favourable view of human rights in the UAE. It was also on friendly terms with Egypt's Sisi regime and the Kurdish PYD. Another of its friendships, though – and one which it sought to keep quiet about – was with the Church of Scientology.
The central figure in the relationship was a leading British Scientologist. Duncan McNair – a hereditary peer officially known as the 3rd Baron McNair – provided GNRD with "consultancy" services. He had a dual role as the organisation's "UK Public Affairs Adviser" and internationally as an "education and political PR" consultant. However, his involvement was not welcomed by all of GNRD's employees, most of whom were Muslims.
In February last year GNRD staff attended "human rights training" workshops in London. The workshops, conducted by McNair himself, took place at Fitzroy House, a museum dedicated to the memory of Scientology's founder, L Ron Hubbard. GNRD reported the workshops on its website at the time but without any mention of the Scientology connection; it described Hubbard merely as an "American writer and philosopher".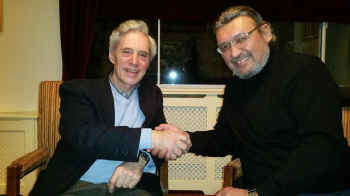 A few days later GNRD returned to the Hubbard museum for a celebration of International Women's Day. The keynote speaker at that event was Mary Shuttleworth, the founder and president of Youth for Human Rights International, one of Scientology's numerous front organisations. Again, GNRD reported this on its website without a word about Scientology.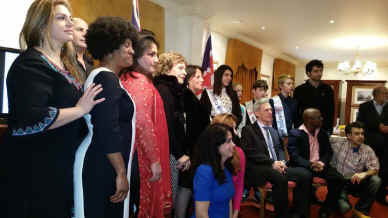 GNRD did mention McNair by name but described him as "a member of the Liberal Democrats Party, which is one of the two parties in the British coalition government" [as it was at the time]. However, it is more than 16 years since McNair was an active politician and he is better known in Britain as a Scientologist.
McNair took up a seat in the House of Lords in 1990 after inheriting the Baron title from his father. In 1996, during a speech in the Lords, he came out as a Scientologist – the first British parliamentarian to do so. He also made a series of interventions in the Lords which were seen as supporting Scientology but this came to an end in 1999 when the Labour government's reforms reduced the number of hereditary peers who were allowed to take part in House of Lords business. McNair was one of those excluded.
Currently, McNair seems to be mainly working as a consultant. A London-based company called Alchemy Business Management lists him as its "President & Chief Operations for non Profit Sector". A profile on its website says:
"Lord Duncan McNair was a Member of the House of Lords from 1990 to 1999 where he focused on humanitarian issues, campaigning strongly on natural health and education. Since that time Lord McNair has been and continues to be a public affairs consultant to commercial clients and charities and has successfully managed projects for those clients in the fields of consumer products, infrastructure maintenance, international development and human rights.

"He is currently consulting to the Global Network for Rights and Development [GNRD] ... as their UK Public Affairs Adviser and internationally as an education and political PR consultant."
(The profile also describes GNRD as "an international NGO that has UN contracts for ensuring that aid funds are properly used" – which will probably come as news to the UN.)
McNair also has a consultancy called Strategic Resolution ("Communication Strategy in Business and Politics") based at his home in East Grinstead. Describing its "ideal clients", Strategic Resolution says:
"You adhere to the highest standards of honesty and integrity. If you want to succeed by taking unethical shortcuts, we're not for you. If you want to play the game at the highest level, we'd like help you achieve the success you are aiming for."
Apart from the meetings at the Hubbard museum in London there is no further mention of McNair on GNRD's website. However, videos posted on YouTube show him taking part in other GNRD events. One, from May last year, shows him at a media workshop in GNRD's Norwegian headquarters – just a few days before the premises were raided by police in connection with money-laundering allegations. (The case has yet to come to court and GNRD denies wrongdoing.)
GNRD's media workshop in Norway. Lord McNair first appears 23 seconds from the start
Another video shows McNair with GNRD's contingent at the UN Human Rights Council session in Geneva in March this year.
GNRD video from the UN Human Rights Council session last March. Lord McNair can be seen at 2 minutes 10 seconds.
Thomas Bechmann, who was employed by GNRD as a film producer, had been taking photos and making videos of the activities in Geneva and recalls that when he set off for home McNair asked to take possession of them.
"I took photos and recorded everything they did," Bechmann told al-bab. I left about a week before the others and then Duncan [McNair] – he was with us the whole time – asked for the footage and pictures. So I said yes. He was with us, like every day, coming to meetings and stuff.
"I gave it to him and then when I was back in Norway someone [a colleague] asked me for photos or pictures and I said 'Just ask Duncan, because he has everything'."
According to Bechmann, the colleague responded: "Why are you giving him everything? He sends emails to employees with Scientology propaganda."
Bechmann, however, did not see that as a logical reason for refusing to hand over the pictures to McNair, adding that McNair had never tried to recruit him to Scientology: "I talked a lot to Duncan and he never once mentioned Scientology or anything like that."
Bechmann later initiated the bankruptcy case against GNRD when it stopped paying his wages.
Award for an Emirati
Aside from McNair there is a further connection between GNRD and Scientology which may or may not be coincidental. Norwegian police believe almost all of GNRD's funding came via the United Arab Emirates but so far details of only one Emirati payment have become public. A document leaked to al-bab last August shows a transfer of 100,000 euros to GNRD from Al-Mezmaah Studies and Research Center in Dubai.
Al-Mezmaah describes itself as "an independent centre established by Dr Salem Humaid with the aim of concentrating on the regional affairs of the United Arab Emirates and also its repercussion at the Arab and international level and all that which exalt the name of the United Arab Emirates".
Humaid, the founder of al-Mezmaah, has held various government posts in Dubai – most notably with the Dubai Culture and Arts Authority. According to a Scientology website, the Scientologists received an award from the Dubai Culture and Arts Authority "in recognition of Mr Hubbard's vision of a world where arts and the artist may flourish". Exactly when that happened, or what prompted it, is unclear.
Humaid, meanwhile, received an award from the Scientologists. In 2010, he became the first Arab ever to be named as their "Culture Person of the Year". The title was bestowed on him at the Scientologists' "Writers of the Future" awards ceremony in Hollywood. A report of this event also said Humaid had been chosen to "supervise the Arabisation" of books by Ron Hubbard.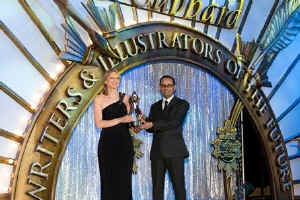 McNair and human rights
McNair has a family connection with the Middle East. During the 1950s his grandfather, Sir Arnold McNair – the first Baron McNair – was a judge at the international court in The Hague who sided with Iran in a legal battle with the British government. A website run by Duncan McNair says:
"Iran had enjoyed a democratic government since 1906. In 1952, after making considerable but fruitless efforts to negotiate a fairer share of the oil revenues for the country and its people, Iran's elected Prime Minister, Mohammed Mossadegh, nationalised the oil country's oil industry, basically the oil assets of what is now British Petroleum, or BP.

"The British Government tried to bring a case against the Iranian Government but the Court decided by nine votes to five that it had no jurisdiction to try the case ...

"Sir Arnold wrote a paper supporting the Iranian position which no doubt helped to convince the Court to take the view it did. The Americans and British decided on regime change and organised a coup against the elected Government of Prime Minister Mohamed Mossadegh. When Iranians meet to discuss this episode in their history they remember the support of Sir Arnold McNair."
According to the same website Duncan McNair was invited to give a talk about his grandfather to an Iranian exiles group in London called Tribon-e-Azad. The discussion turned to questions of democracy and McNair produced some "human rights education materials" which he had brought along to the meeting.
"From that we started human rights education in Farsi," the website says. "Now the educational materials have been translated into Arabic, Farsi, Kurdish, Turkish and Urdu."
It appears that these materials, or something very similar, were also used for the "training workshops" attended by GNRD.
McNair has since established a project called Peaceful Planet which is described as "an educational programme teaching the Universal Declaration of Human Rights". A note from McNair on its website thanks Youth for Human Rights International (a Scientology front) and its sister organisation, United for Human Rights, "for their encouragement to use their manuals, booklets and videos material and for their assistance in translating them into Arabic, Farsi, Kurdish, Turkish, and Urdu".
Through its front organisations, Scientology actively promotes the Universal Declaration of Human Rights, using material that is generally straightforward and factual. However, this also serves its own agenda – part of which is to get Scientology recognised as a religion when many regard it merely as a business selling expensive "self-improvement" courses.
Scientology also opposes psychiatry and associated medication, which it characterises as abusing human rights. It does this through yet another front organisation, the Citizens Commission on Human Rights. The patron and executive director of the Citizens Commission is Lady Margaret McNair – wife of Duncan McNair.
---
21 August 2016: Details have begun to emerge about the Emirati funding of GNRD, the strange – and now bankrupt – human rights organisation accused of money-laundering.
In May last year Norwegian police raided GNRD's international headquarters in Stavanger, along with the home of its founder/president, Loai Deeb, on suspicion of money-laundering. Following the police raids GNRD's funding dried up and in July a Norwegian court declared it bankrupt for failing to pay employees' wages.
Legal documents released in Norway and reported last week by Stavanger Aftenbladet show that over a period of two-and-a half years more than $13 million was channelled to GNRD in Norway from "sponsors" in the United Arab Emirates.
It received more than $1.6 million via the UAE in 2013, almost $5 million in 2014 and more than $6.9 million in 2015. The figure for 2015 would probably have been far higher had the transfers not been curtailed in mid-year by the police investigation.
In 2013 and 2015 GNRD's largest donor was an Emirates-based company called Advance Security Technology FZE; in 2014 the main donor was Dubai-based Deeb Consulting FZF – in which GNRD founder Loai Deeb was sole proprietor. Another "significant sponsor" in 2015, according to Stavanger Aftenbladet, was MGS General Trading FZE, also based in the Emirates.
Other companies named as sponsors on GNRD's website were "Kaoud Law", "My Dream" and "Action Design" but little is known about them or what their contribution was. In August 2013, GNRD also received 100,000 euros from al-Mezmaah Studies and Research Center in Dubai.
The scale of the "donations" implies the Emirati companies must have been substantial businesses with profits running into the millions – but it's far from clear that they were.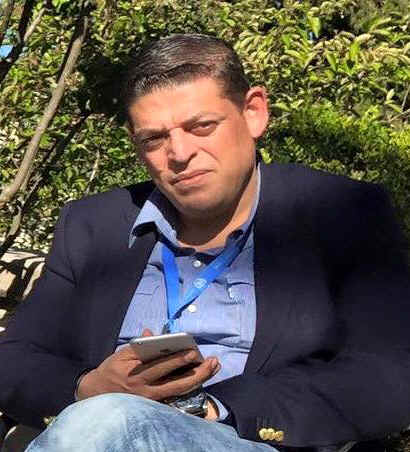 Deeb's own Emirati company, Deeb Consulting, was set up in 2014 and, if his account is to be believed, it almost immediately became profitable enough to start funding GNRD (even though Deeb had no track record in business consultancy and was running it from afar, having never lived in Dubai).
Quoted in Stavanger Aftenbladet, Deeb explained this by saying "I have a large network in the Middle East, so it was possible for me to quickly establish a consultancy there" and "We made some good contracts early." However, he declined to give details, citing confidentiality and Emirati law.
Despite the apparently enormous and instant success of Deeb Consulting, a look at its website casts doubt on its level of expertise. As I demonstrated in a previous blog post, large parts of the website's content have been plagiarised from the websites of established consultancy firms.
Apart from being listed in several online business directories for the UAE, the other companies – Advance Security Technology and MGS General Trading – have no presence on the internet. A logo for Advance Security Technology was displayed on GNRD's website among its sponsors but a Google image search reveals no other usage of the logo except in connection with GNRD.

If these companies were not funding GNRD out of their profits, the most obvious alternative is that they were being used as conduits to disguise the true source of the money. It may be significant that all three companies are based in Emirati free zones, as indicated by the initials after their names. This would allow any income they received to be transferred abroad in full without deducting tax.
Asked why Emirati businesses would want to donate so much money to a human rights organisation in Norway, Deeb told Stavanger Aftenbladet it might seem a lot to Norwegians but for some businesses in the Emirates it is not so much: "They wanted to support the work of human rights with these funds." He added that he did not understand how support for such work could be considered money laundering. Both Deeb and GNRD (the Global Network for Rights and Development) deny the charges.
The money-laundering case has yet to come to court and Norwegian police remain tight-lipped about their investigation which is believed to involve transactions in multiple countries. However, the police have previously said they suspect the money involved is the "proceeds of crime".
In 2013, Deeb's personal income – which had been around $25,000 a year until 2012 – suddenly leapt to $600,000, raising questions about where the money was coming from.
During last year's raids, police seized gold jewellery valued at $220,000 from Deeb's home. According to the police it had been bought with cash. Deeb's wife claimed the jewellery belonged to her and in January she went to court seeking to have it returned. The court refused, saying it was "likely" that "at least the bulk" of the seized items had been purchased using the proceeds of criminal acts.
Norwegian media have also reported that in 2014 Deeb bought two properties in Norway for a total of 12.3 million kroner ($1.6 million) and paid for them in full without taking out a loan. In Jordan, he is said to have bought a villa for $534,000 – again, without taking out a loan.
---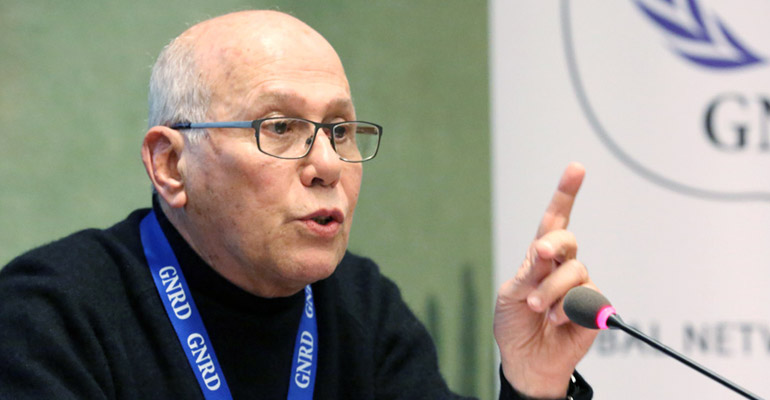 17 September 2016: An article has appeared on three French-language websites defending GNRD, the strange (and now bankrupt) human rights organisation that Norwegian authorities have accused of money-laundering.
The article portrays GNRD as a brave non-western alternative to groups like Human Rights Watch and Amnesty International which has fallen victim to political machinations involving Qatar in particular. Not surprisingly, its author – René Naba, a French journalist of Lebanese origin – has connections with GNRD and two related organisations.
Naba, who was one of the speakers at a GNRD-organised conference on counter-terrorism last year, is a consultant for the International Institute for Peace Justice and Human Rights (IIPJHR) which was a partner with GNRD in many of its activities. He also belongs to a "consultative panel" for the Scandinavian Institute for Human Rights (SIHR), an organisation which was jointly established by GNRD's Palestinian-born founder-president, Loai Deeb, and Haytham Manna, a Syrian exile. Manna has also been a frequent participant in GNRD activities.
SIHR (an unfortunate acronym which means "witchcraft" in Arabic) and IIPJHR are both based in Geneva at 1 Rue Richard Wagner which was also the address of GNRD's Swiss branch before its bankruptcy.
Naba's article defending GNRD can be found on his own website, En Point de Mire, plus Libnanews where Naba is described as a "partner" and Madaniya, where Naba is the site's "director". A note on Madaniya's website says it receives "corporate support" from SIHR.
The money-laundering case, which has not yet come to court, arose from police raids on Deeb's home and GNRD's headquarters in Norway last May. The investigation is understood to have begun when large transfers of money from the UAE triggered an alert in the banking system but Deeb and GNRD, who deny the charges, say the case was instigated by the Qatari government.
In his article, Naba alleges various procedural irregularities relating to the police raids and says the documents seized included "a centerpiece of inestimable value" – a 1,000-page "encyclopedia" of terrorism which GNRD had been planning to publish, giving a country-by-country view of the "connections and funding of global jihadism".
Suppressing GNRD's encyclopedia was "undoubtedly the real reason for this muscular search", Naba says, adding:
"The chapters concerning Norway, Israel, Qatar and the United States are missing. And this might explain it. The same process had been used by the United States to intercept the report of the UN inspectors on chemical weapons, on their return from Baghdad to New York, during the media offensive leading up to the US invasion of Iraq in 2003."
Such conspiracy theories are based, of course, on an assumption that the Norwegian authorities had no genuine reason to investigate GNRD's finances. On that point, GNRD has made little effort to demonstrate that its funding came from legitimate sources beyond saying that it relied on business donors (one of whom was Deeb himself).
In the article Naba describes Deeb as a "fearless tycoon [brasseur d'affaires], consultant for oil firms and founder of a formidably dynamic NGO" who "arouses admiration and loathing for all his qualities".
If it's true that Deeb is a substantial businessman this would go a long way towards explaining GNRD's mysterious funding but Naba's article provides no evidence to support the claim and there are several reasons for doubting it.
Before founding GNRD in 2008, Deeb – a Norwegian citizen of Palestinian origin – did not appear to be particularly wealthy. According to Norwegian media reports he earned a living distributing newspapers and as an airport security guard, and his personal income was around $25,000 a year until 2013 when it suddenly leapt to $600,000.
Around the same time, GNRD began to receive very generous funding via the United Arab Emirates: more than $1.6 million via the UAE in 2013, almost $5 million in 2014 and more than $6.9 million in 2015. The figure for 2015 would probably have been far higher if payments had not been curtailed in mid-year by the Norwegian police investigation.
The donations came almost entirely from obscure companies registered in the UAE, at least one of which – Deeb Consulting, the main donor in 2014 – was owned entirely by Loai Deeb.
Deeb Consulting was set up in 2014 and, if Deeb's account is to be believed, it almost immediately became profitable enough to start funding GNRD on a grand scale. Quoted in Stavanger Aftenbladet last month, Deeb explained this by saying "I have a large network in the Middle East, so it was possible for me to quickly establish a consultancy there" and "We made some good contracts early." However, he declined to give details, citing confidentiality and Emirati law.
This apparently instant success is all the more remarkable since Deeb had no known expertise in business consultancy work and if, as Naba suggests, his clients were oil companies it is unclear why they would want to consult him. One question this raises is whether Deeb Consulting was a genuine business or merely a conduit for funds (see previous blog post).
One startling feature of Naba's article is that it refers to Deeb in French transliteration as "Lou'ay Dib Badeer". In a previous article, in May last year, Naba also called him "Loua'y Badeer". The "Badeer" name does not appear to have been used anywhere else – not even by Deeb himself, at least while living in Norway.
However, Badeer (or Badir) is apparently the name of Deeb's Palestinian clan. Naba writes:
"Anyone who knows a little about the Palestinian social fabric and the historic inter-clan solidarities would easily know that the Badeer the family divided its sympathies, like many Palestinian families, between the two charismatic leaders of the Palestinian national movement, Yasser Arafat, leader of Fatah, and George Habbash, head of the Marxist organisation PFLP (Popular Front for the Liberation of Palestine)."
Naba's apparent purpose in mentioning this is to counter persistent claims that a hugely expensive conference on counter-terrorism organised by GNRD in Geneva last year had been funded by Mohammed Dahlan, the exiled former head of Palestinian "preventive security" in Gaza. The suggestion in Naba's article seems to be that traditional clan loyalties would have prevented Dahlan and Deeb from collaborating in such a way.
The Geneva conference was almost certainly the biggest and most expensive gathering organised by GNRD in its seven-year history and Deeb clearly attached great importance to it. Money appeared to be no object. It was attended by some 200 delegates from 67 countries and held in the five-star Hotel President Wilson on the shores of Lake Geneva where room prices start at around £250 a night.
British MEP Julie Ward was among those flown in for a panel discussion at the conference. GNRD paid for her £525 business class ticket from Manchester to Geneva via Brussels, and provided her with two nights' accommodation at the Wilson.
The main purpose of the conference was to present GNRD's solution to the problem of terrorism, in the form of a draft International Convention on Counter-Terrorism (full text here). Basically, GNRD's proposal was to set up an international body modelled on one of the UN's most ineffective institutions – the Human Rights Council – which would then compile a list of terrorist groups based on voting by member states rather than an assessment of evidence (see previous blog post for futher discussion of this).
Attendees at the conference were not given an opportunity to discuss the draft convention in open sessions but individual clauses from the draft were read out to them by a succession of female GNRD employees who had been given money to buy new clothes specially for the occasion.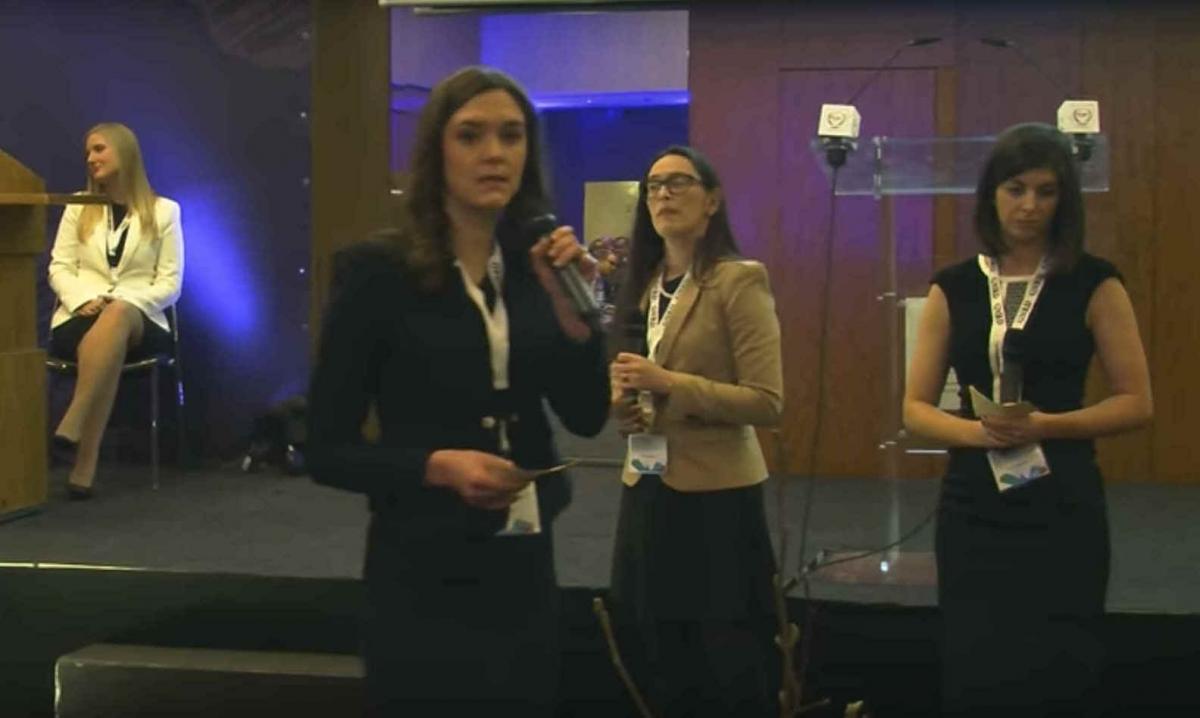 ---
21 February 2017: A former director of GNRD, the strange "human rights" organisation that went bankrupt last year amid accusations of money-laundering, has been taken into custody on fraud charges in Austria.
Hassan Moussa is suspected of diverting funds from an Islamic education centre in Vienna and is now in pre-trial detention, the Austrian newspaper Die Presse reports.
Moussa, 57, is a prominent figure in the Austrian Muslim community. He denies the charges and says he is the victim of "intrigue", according to his lawyer.
Moussa was chair of an organisation running the Austrian International Schools (AIS) – with classes from kindergarten to secondary level – which were subsidised from public funds. The schools became controversial partly because several of their alumni went on to become jihadists.
In 2015, the Swiss newspaper Neue Zürcher Zeitung published a detailed article about AIS headed Die Lieblingsschule der Fundamentalisten ("The favourite school of fundamentalists"). According to that report, all the girls wore hijab – even those who had not yet reached puberty – and fathers in Salafi garb were seen arriving with their children.
Moussa himself does not appear to have much interest in puritanical or political Islam. His office at AIS was extravagantly furnished and Neue Zürcher Zeitung describes him as having a fondness for "well-fitting suits" and "a predilection for expensive whisky". In 2013 he is also said to have joined a demonstration in Vienna against Egypt's Islamist president, Mohammed Morsi.
It appears that the school may have drifted in a fundamentalist direction under pressure from parents.
Last year, amid concerns about the nature of AIS, Vienna municipality withdrew its subsidies, forcing the schools into bankruptcy. However, a new organisation, known as "Oasis of the Child" sprang up at the same address and began operating nine kindergartens at various locations in the city. Die Presse says Moussa was not officially in charge of the new organisation but was "de facto" running it.
The main allegation against Moussa is that he transferred assets from the bankrupt AIS to Egypt, thus depriving creditors of their money.
Moussa was also a director of GNRD, the Global Network for Rights and Development, and its "spokesman for political affairs". Although funded almost entirely from mysterious sources in the United Arab Emirates, GNRD was based in Norway.
In May 2015, Norwegian police raided its offices and the home of its founder/president, Loai Deeb, as part of a $13 million money-laundering investigation. Following that, its funds dried up and in July 2016 GNRD too was declared bankrupt. GNRD denied money laundering and claimed the police investigation had been instigated by the government of Qatar.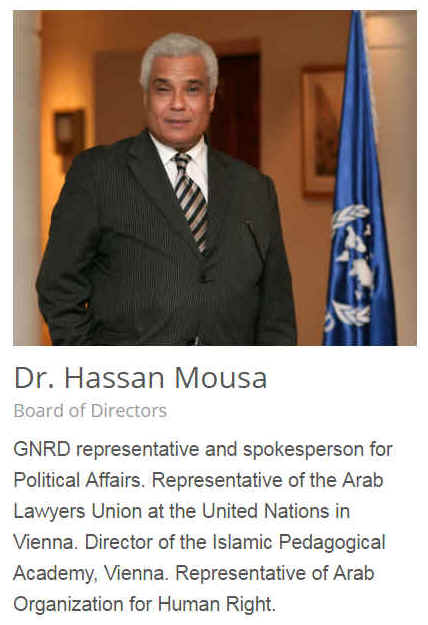 GNRD had developed good relations with the Sisi regime in Egypt. In 2014 GNRD headed a "joint observer mission" for the presidential election which legitimised Sisi's seizure of power – and produced an enthusiastic report. "The Egyptian people have experienced a unique process toward democratic transition," it said, and commended them on "their achievements thus far towards a path to democracy".
Not surprisingly, GNRD was then chosen by the regime as an official observer for Egypt's parliamentary elections in 2015 and Mousa took charge of the operation. Turnout for the elections was low and although GNRD had promised to issue a report that would make "a vital contribution to this epoch-making democratic process" the report was never published.
Moussa took charge of GNRD mission observing elections in Egypt
---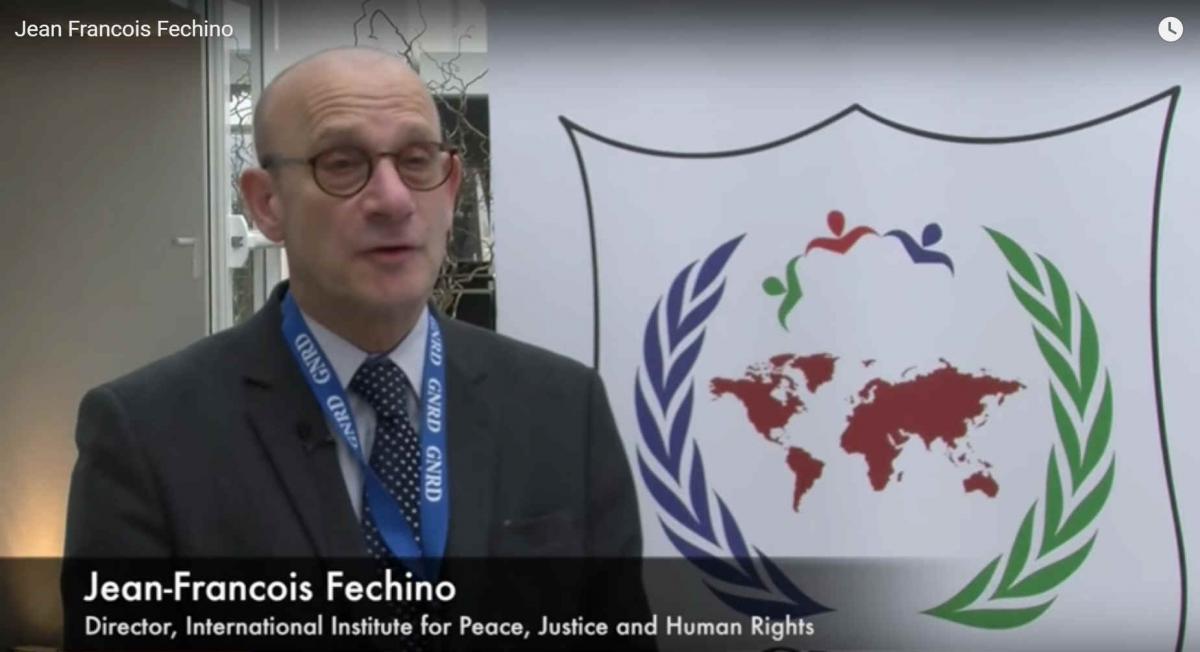 Blog post, 29 July 2017: A new human rights organisation which surfaced recently in Brussels has some uncanny connections with the scandal-ridden Global Network for Rights and Development (GNRD) which went bankrupt last year.
GNRD, headed by a man who previously ran a fake university, was funded with millions of dollars from mysterious sources in the United Arab Emirates and, not surprisingly, had an unusually favourable view of human rights in the UAE. Established in Norway in 2008, GNRD expanded rapidly and at one point it had more than 100 staff, with branch offices in Belgium, Switzerland, Spain, Sudan, Jordan and the UAE.
But in 2015 disaster struck. Norwegian police raided its headquarters as part of a $13 million money-laundering investigation. GNRD denied money-laundering, claiming the accusations against it had been instigated by Qatar.
A few months later, though, the funds dried up. Employees failed to receive their wages and in July last year a Norwegian court declared GNRD bankrupt.
The new organisation, known as the "Brussels International Center – Research and Human Rights" (or BIC for short), is based in the Belgian capital at 89 Avenue Louise which, by a remarkable coincidence, was previously the address of GNRD's branch office in Brussels.
Not only that. Of the seven people known to be working for BIC, all but one have some previous connection with GNRD and/or its network. Three of those now working at 89 Avenue Louise for BIC previously worked in the same building for GNRD.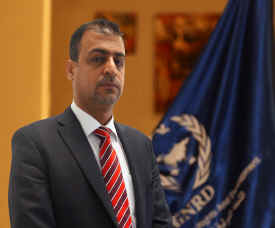 Ramadan Abu Jazar was formerly a board member of GNRD and director of its operations in Brussels. He is now back at No 89 as head of research for BIC.
Brandon Locke, now a "consultant" for BIC, worked in Brussels as a policy researcher for GNRD between April 2014 and April 2016.
Fernando Inojosa Aguiar, from Brazil, was a "human rights policy researcher" for GNRD in Brussels between January 2015 and June 2016, according to his LinkedIn profile. He is now working in Brussels as BIC's Policy Officer for Africa.
Oddly, the biographical notes about these three on BIC's website make no mention of their previous work for GNRD.
A fourth ex-GNRD person, though not previously Brussels-based, is Miguel Cuñat. He was involved in various media activities for GNRD and served as a member of GNRD's observer mission for the presidential election in Egypt in 2014.
The head of BIC is Jean-François Fechino who formerly ran the Swiss-based International Institute for Peace Justice and Human Rights (IIPJHR). GNRD's Swiss branch had the same office address in Geneva as IIPJHR and the two organisations worked very closely together. They jointly organised numerous events in Europe and sent joint observer missions to Egypt for the presidential and parliamentary elections in 2014 and 2015.
Fechino left IIPJHR in June last year, according to his LinkedIn profile, and the organisation's Twitter and Facebook accounts show no further activity since then.
Another BIC person connected with IIPJHR, though not directly with GNRD, is Abdellah Bouhend, who spent four months working for IIPJHR last year.
The seventh person working for BIC is project manager Kathryn (Kate) Jackson who has no known connection with GNRD or IIPJHR.
The exact roles of Bouhend and Cuñat at BIC are unclear but both are listed as BIC representatives – along with Fechino, Abu-Jazar, Inojosa Aguiar and Jackson – in the EU's register of lobbying organisations. This means they are accredited for access to the European Parliament's premises.
At one point GNRD had as many as 15 staff with European Parliament accreditation and it organised several meetings hosted jointly with MEPs.
---
Blog post, 26 November 2017: An anonymously-written book produced by a seemingly fictitious organisation and promoted by a group of French-language websites appears to be the latest weapon in the Saudi-Emirati propaganda war with Qatar.
"Qatar: Le Livre Noir" (Qatar: The Black Book) is said to have been compiled by researchers from the Centre Euro Arabe pour Combattre l'Extrémisme (CEACE) but internet searches have so far failed to locate any details about the organisation or any mention of it except in connection with the mysterious Black Book.
The Black Book itself says CEACE was formed in Paris on 21 April this year, at a meeting of five human rights NGOs. The NGOs are not named, and the book says CEACE has decided "to postpone to a later date the disclosure of the identity of the organisations participating in the project". It says CEACE has also decided to maintain the anonymity of its researchers "for obvious reasons of security".
The Black Book was initially posted online in Arabic under the title "Qatar: Al-Kitaab al-Aswad". A report in the Emirati newspaper al-Bayan on September 27 described it as "an extensive analysis of Qatar's role in supporting terrorism". Al-Khaleej, another Emirati paper, also published an article about it in September. The Saudi newspaper al-Riyadh had two reports (here and here) in October.
GNRD connection
During November several inter-linked French-language websites have been publishing extracts from the book's French edition or articles about it written by journalist René Naba. They include Naba's personal website, En Point de Mire, plus Libnanews where Naba is described as a "partner" and Madaniya, where Naba is the site's "director".
Last year the same three websites published articles by Naba defending the Global Network for Rights and Development (GNRD), a strange organisation funded almost entirely via the UAE which closed down in July 2016.
Naba had several connections with GNRD. He was one of the speakers at a GNRD-organised conference on counter-terrorism in 2015 and is a consultant at the International Institute for Peace Justice and Human Rights (IIPJHR) which was a partner with GNRD in many of its activities. He also belongs to a "consultative panel" for the Scandinavian Institute for Human Rights (SIHR), an organisation which was jointly established by GNRD's founder-president, Loai Deeb, and Haytham Manna, a Syrian exile.
SIHR and IIPJHR are both based in Geneva at 1 Rue Richard Wagner which was also the address of GNRD's Swiss branch before it closed.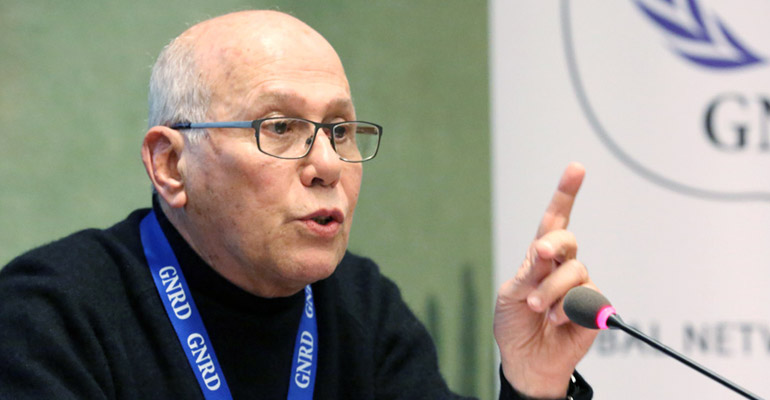 A surprise in Chapter 7
Skimming through the text of the Black Book, I was surprised and amused on reaching Chapter 7 to find myself and my website portrayed as the leading examples of Qatari soft power. The book's anonymous author seems confused about al-bab's web address, variously referring to it as albab.net, al-bab.net and al-bab.com, but maintains that it is "the best embodiment" of Qatar's media strategy:
Le site anglais albab.net, pro Qatar, incarnera le mieux cette politique, pointant les intrusions hostiles sur les sites du Qatar, au moment où Doha réussissait à acquérir auprès de hackers un important lot de messages (mail) appartenant à des diplomates et responsables gouvernementaux des 4 pays arabes en guerre contre le Qatar (Arabie saoudite, Bahreïn, Égypte, Koweït).
The book goes on to say that after setting up al-bab as a website about Yemen I went to Qatar in search of funding and, following my stay in Doha, I expanded the site to include the other Arab countries. It seems to be implying that the expansion was a result of Qatari funding:
Il se rend au Qatar en quête d'un financement pour son site dédié, dans un premier temps au Yémen, qu'il étendra à l'ensemble du Monde arabe après son séjour à Doha.
That is untrue. I don't remember exactly when the expansion happened but archived web pages show it was sometime between April 1999 and February 2000. At that point, though, I had never been to Qatar. My first visit was in 2003 and I went again in 2006. Those have been my only visits to Qatar. On both occasions I was reporting for the Guardian and the Guardian covered the full cost.
For readers unfamiliar with al-bab, I run the site myself. It doesn't employ anyone and has never had external funding, though it does generate a small income from Google ads and book sales through Amazon. The website is critical of all Arab regimes, including Qatar's (here, for example).
In 2014, according to the Black Book, I was instructed by Qatari intelligence to launch a campaign "against the institutions of the UAE", with supporting information provided by activists from Hamas and the Muslim Brotherhood:
En 2014, sur instructions des services des renseignements du Qatar, il a mené campagne contre les institutions des Émirats Arabes Unis et contre ceux qui étaient en accord avec la politique hostile d'Abou Dhabi à l'encontre des Frères Musulmans et du mouvement salafiste.

Pour ce faire, il a été en contact avec des activistes du Hamas et des Frères Musulmans chargés de alimenter en informations sa campagne, tels Azzam Tamimi, Directeur exécutif de la Chaîne «Al Hiwar» de Londres, Waddah Khanfar, le frère de ce dernier, chef du Hamas à Jenin (Cisjordanie).
Again, that is untrue and the book provides no evidence to support its claims. The talk of me conducting "a campaign" seems to be alluding to my lengthy investigation of GNRD which began in 2014. Nobody told me to do it. My interest in GNRD was triggered by the discovery that its founder had previously run a fake university and, the more I looked into it, the weirder the organisation became. The resulting articles relied on open sources, as readers can see. I had no need to contact anyone from Hamas or the Muslim Brotherhood about it – and I didn't do so.
In 2015, GNRD was raided by police amid suspicions about its funding. After that, its funds dried up and in 2016 it was declared bankrupt for failing to pay its employees' wages. The Black Book doesn't explain why it closed but says I toppled GNRD while working "in close collaboration" with the Qatari embassy in Norway, the pro-Israel lobby and Qatari intelligence:
Brian Whiteker [sic] a été en outre chargé de mener campagne contre GNRD. En étroite collaboration avec l'ambassade du Qatar en Norvège, le lobby pro-israélien du pays et les services de renseignements du Qatar, Whitker [sic] a réussi à torpiller cette organisation non gouvernementale ...
That's also untrue but apparently my success in toppling GNRD meant I was "naturally destined to occupy a place of choice within the Qatar lobby". For good measure, the book adds that I also maintain contacts with British intelligence services which "turn a blind eye to the considerable sums" that I allegedly receive from Qatar:
Le propagandiste anglais du Qatar passe pour entretenir des contacts suivis avec les services de renseignements britanniques, qui ferment l'œil sur les sommes considérables qu'il reçoit du Qatar.
This work is licensed under a Creative Commons Attribution-NonCommercial 4.0 International Licence.