Following police raids at its headquarters and at the home of its founder-president, the Norwegian-based Global Network for Rights and Development (GNRD) is trying to create the impression that a large-scale international campaign is under way, rallying to its support.
Although GNRD is recognised as a human rights NGO by the United Nations and the European Parliament, Norwegian police suspect that the organisation and its founder, Loai Deeb, were at the centre of a $13 money-laundering operation.
GNRD has responded to the police raids by claiming it has become a victim of racism and human rights abuse by the Norwegian authorities – even asserting the Norway is headed towards totalitarian rule.
Earlier this month, while the UN Human Rights Council was in session in Geneva, several obscure organisations that GNRD works closely with were allowed to make speeches in its support, condemning Norway's behaviour. There was also a small demonstration in Geneva outside the Palais des Nations.
Now, with the Human Rights Council no longer in session, the focus of the campaign has switched to social media – an area where GNRD already has plenty of experience in creating false impressions.
GNRD has an unbelievable one million Twitter followers and Deeb has an even more incredible 1.81 million. If these followers were real people Deeb would be by far the most popular person in Norway. As Dagens Næringsliv newspaper pointed out recently, Deeb and GNRD appear to have more social media fans than all the Norwegian government ministers and members of parliament combined.
Deeb and GNRD have almost certainly spent tens of thousands of dollars on bogus social media activity. A look at the price list of FastFollowerz, a Las Vegas-based company, gives some idea of the figures.
Purchasing a million fake Twitter followers through FastFollowerz costs $2,999. Fake fans on Facebook are more expensive: 25,000 "likes" cost $1,999 (and GNRD has more than a million of them).
A YouTube video of a speech given by Deeb at a conference last February appears to have been viewed well over a million times (though viewing figures for other speeches from the same conference are negligible by comparison). Buying a million YouTube views from FastFollowerz costs $2,999.
Many of GNRD's tweets are also re-tweeted and favourited by fake accounts, typically between 1,000 and 5,000 times. To take one recent example, this tweet has been retweeted 4,744 times and favourited 3,919 times. According to the FastFollowerz price list (and allowing for some genuine retweets and favourites) that would have cost more than $80. So far this month, GNRD has posted 23 tweets with suspiciously high numbers of retweets and, assuming they were paid for, the total spent on this in just two weeks would be well over $1,000.
ArtHealing44 – a prodigious tweeter
Currently, the GNRD campaign mostly involves posting photographs of people from various countries holding placards declaring their support. In this, it has been getting special assistance from one Twitter account in particular: ArtHealing44.
Over a three-day period (July 10-12), ArtHealing44 posted an astonishing 815 tweets supporting GNRD. Of these, 328 said "Thanks to #Benin #Palestine #Ecuador #Botswana for supporting #GNRD" and 487 said "Thank you #Mauritania #Pakistan #Palestine #SriLanka for supporting GNRD_NGO".
ArtHealing44 is a prodigious Twitter user, having posted more than 76,000 tweets altogether, mostly attacking Israel or supporting Palestine. At one point yesterday afternoon, ArtHealing44 was posting at a rate of 10 tweets per minute.
With the 815 GNRD tweets, ArtHealing44 got around Twitter's rule against posting identical tweets by prefixing each one with the name of another Twitter account (though without the customary @ sign). Random sampling of these other accounts suggests they are fakes, often mis-spelling the names of real accounts.
One of them, for example, purports to be the account of Gordon Donovan, a journalist at Yahoo News. It uses the Twitter name @ogrdonovna, jumbling the letters of what appears to be Donovan's real account, @gordonovan.
Another purports to be the account of Dr Jim Rawson, a radiology expert whose real account is here. Judging by the profile picture on the fake account, whoever created it didn't realise that Jim Rawson is a man.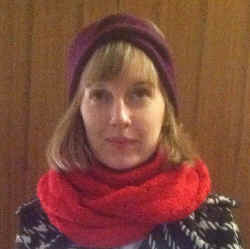 Dr Jim Rawson? Probably not

Incidentally, both these accounts cited by ArtHealing44 have also been used for what appear to be paid-for retweets on GNRD's behalf.
Although ArtHealing44 is probably a fake account (the profile links to an online art gallery which already has its own Twitter account), it differs from most of the others associated with GNRD in that it seems to be in the business of generating new tweets en masse rather than merely retweeting.


Posted by Brian Whitaker
Tuesday, 14 July 2015
This work is licensed under a Creative Commons Attribution-NonCommercial 4.0 International Licence.