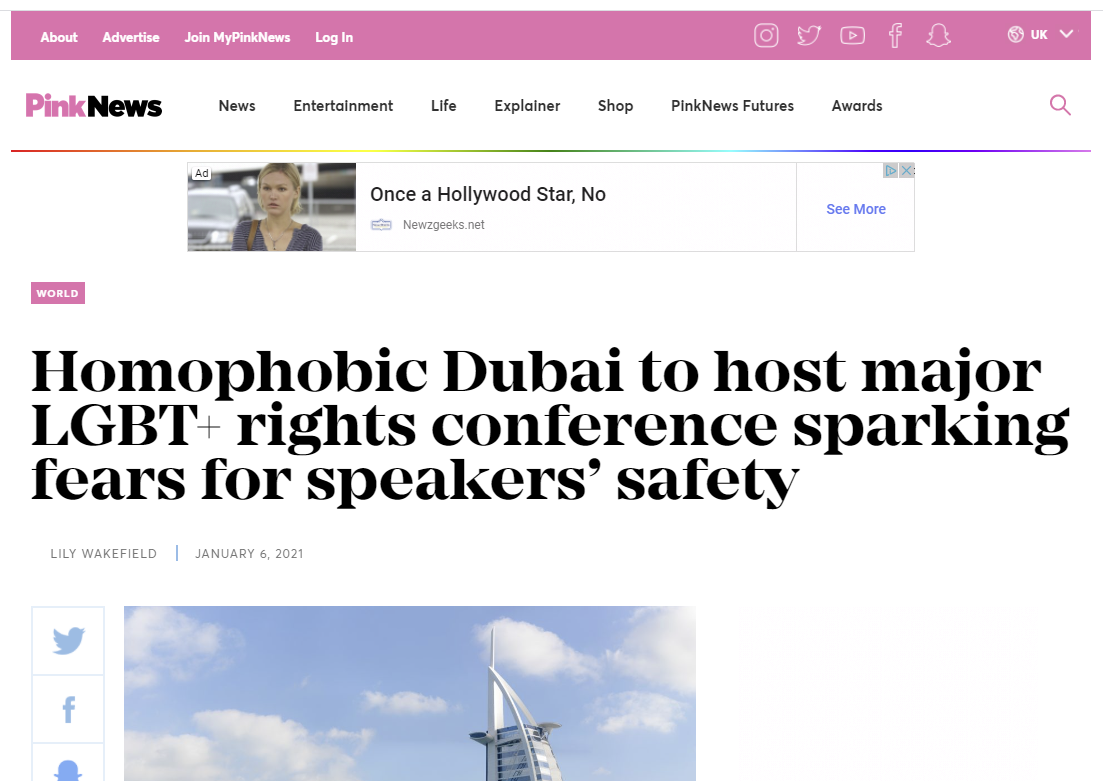 News that an international conference on "Gender Identity and LGBT Rights" is to take place in the United Arab Emirates is causing a stir in the gay media.
The idea of holding a conference on LGBT rights in the Emirates is not only surprising but potentially significant. It would be the first of its kind and, as Pink News and LGBTQ Nation point out, gay sex in the UAE is a crime punishable by imprisonment.
The conference is due to be held on May 6–7 and LGBTQ Nation reports that the emirate of Dubai will be its "host". However, it's doubtful whether the authorities in Dubai are even aware that the conference is taking place there, let alone hosting it.
The conference is organised by the World Academy of Science, Engineering and Technology (WASET) and a look at its website shows "Gender Identity and LGBT Rights" is just one of 2,373 (yes, 2,373) "international conferences" that it's planning to hold in Dubai on the same two days in May.
WASET's web page inviting submissions for the LGBT conference lists 15 academic papers which have apparently already been selected.
The first paper listed – on patriarchy and gender discrimination in Ahdaf Soueif's novels – sounds vaguely relevant. There are also a few discussing aspects of HIV but the rest of the list is utterly bizarre:
"Hearing Aids Maintenance Training for Hearing-Impaired Preschool Children with the Help of Motion Graphic Tools"
"Dicotyledon Weed Quantification Algorithm for Selective Herbicide Application in Maize Crops: Statistical Evaluation of the Potential Herbicide Savings"
"A Real-Time Simulation Environment for Avionics Software Development and Qualification"
"(Anti)Depressant Effects of Non-Steroidal Antiinflammatory Drugs in Mice"
Unfortunately, no one at Pink News or LGBTQ Nation seems to have bothered to look up the World Academy of Science, Engineering and Technology before publishing their story. Had they done so, they would have found that WASET is not really interested in gay rights and the "conference" in Dubai is just a money-spinning scam.
The so-called academy gives no contact address on its website, though it's said to be run by a Turkish family and registered in Azerbaijan. The website itself is registered in the UAE.
WASET is a multi-milion dollar business which makes its money by holding thousands of low-grade conferences in various parts of the world and publishing countless quasi-academic journals.
The conferences and related journals are seen as a way for researchers to advance their career by getting papers published without serious vetting – but at a cost.
WASET has often been described as a "predatory" publisher and conference organiser, and there have been several media investigations of its activities which can be found online.
On one occasion, reported by Vice, it accepted a paper entitled "Highly-Available, Collaborative, Trainable Communication – a policy neutral approach," which purported to be about a type of cryptoanalysis based on "unified scalable theory".
WASET congratulated the authors on their contribution to research in this field, though the paper itself was complete nonsense and had been submitted to test the journal's editorial standards. It was written by a computer using some joke software that automatically generates scientific-sounding verbiage.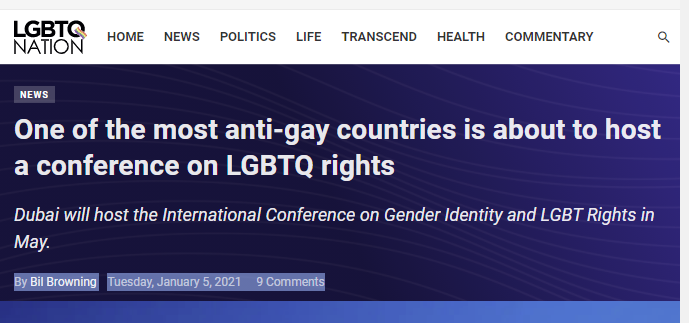 This work is licensed under a Creative Commons Attribution-NonCommercial 4.0 International Licence.