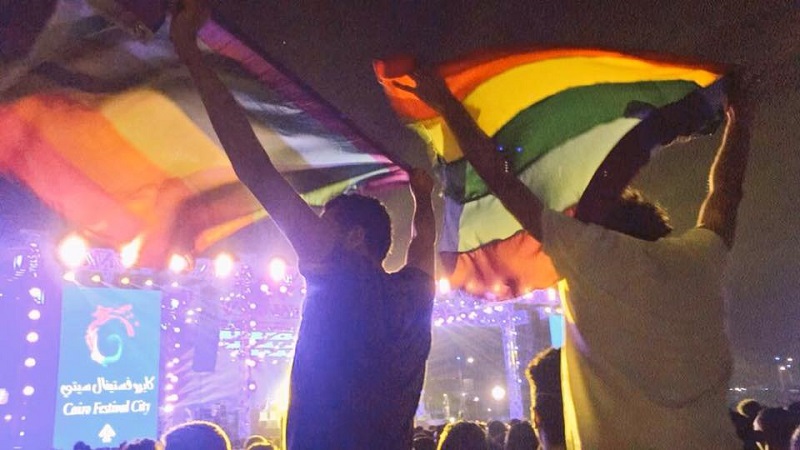 Seven people who waved rainbow flags during a music festival in Egypt have been arrested for "promoting sexual deviancy".
The flags appeared during a performance by the popular Lebanese band, Mashrou' Leila, at the Music Park Festival in Cairo last Friday. Mashrou' Leila is controversial because its songs question "traditional" ideas about Arab politics and society. It attracts a gay following partly because one of its songs, "Shim El Yasmine", is about same-sex love but mainly because its lead singer, Hamed Sinno, is openly gay.
---
Egypt's war on rainbow flags: a compilation of blog posts
---
Sinno caused a stir at Lebanon's Byblos International Festival in 2010 when he grabbed a rainbow flag from a member of the audience and attached it to his microphone. "Right in front of me, there was a crowd of about 100 LGBT kids and there was this kid, 18 at most, and he was waving the rainbow flag and his friends were doing the same thing with signs on gay rights," he said later.
Since then, Sinno has emerged as the Arab world's most famous openly-gay celebrity (and is still virtually the only one).
Following last week's incident in Cairo, the government-linked Syndicate of Musical Professions – a body tasked with suppressing "abnormal" kinds of music – said future performances in Egypt by Mashrou' Leila will be banned.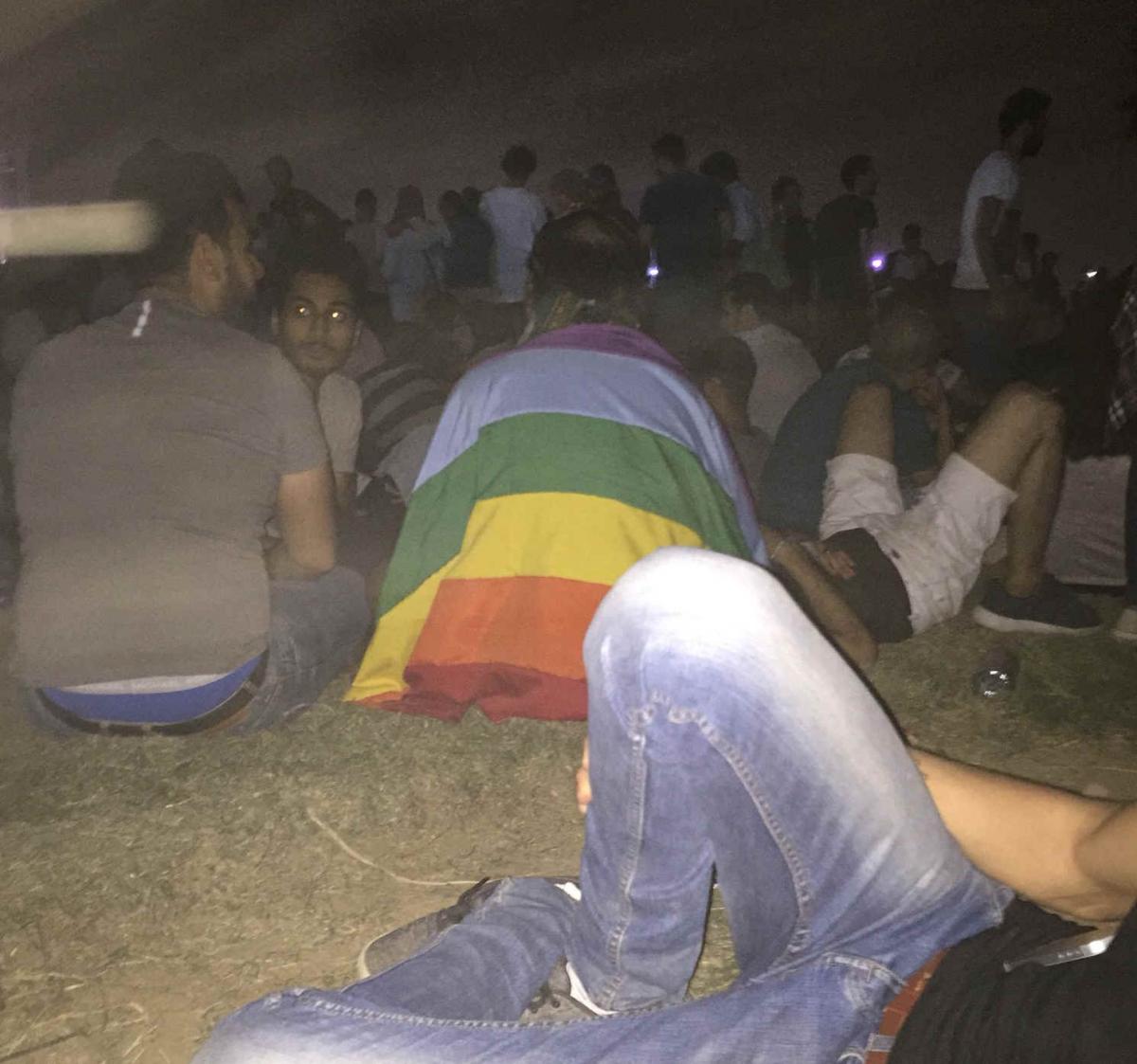 Mashrou' Leila has performed several times before in Cairo, as well as in Dubai and Tunis but has twice been prevented from performing in Jordan, where it has a large fan base – last year and earlier this year.
Rainbow flags were first adopted by gay rights activists in California in the 1970s and have since spread to many other countries. In some parts of the world, though, many people are still unaware of the LGBT connection – and are often shocked to find out.
Rainbow-coloured copies of the Qur'an are marketed as "an ideal gift for Muslims" and in Saudi Arabia rainbow umbrellas are sometimes used as sunshades.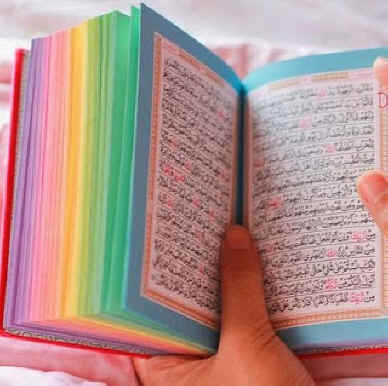 It wasn't until 2015 that the Saudi religious police discovered this multi-coloured peril lurking in their midst – and cracked down on it. Their first victim was a privately-run school in Riyadh which had rainbow stripes painted on a parapet. The school was fined 100,000 riyals ($26,650) for displaying "the emblem of the homosexuals" and forced to repaint its parapet in plain blue.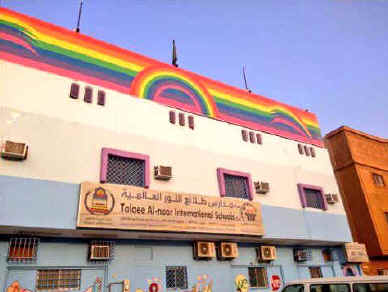 The first public appearance of a rainbow flag in an Arab country is thought to have occurred in March 2003, when 10 supporters of the nascent LGBT rights group, Helem, paraded it during an anti-war demonstration in Beirut. The flag, stitched together by a member of the group, hung in the window of Helem's office for several years afterwards.
Update: doubts about arrests
In a post on Facebook, Scott Long, who has written extensively about LGBT issues in Egypt, casts doubt on the reported arrests. He writes:
a) The Egyptian tabloid press started reporting on Monday morning that police had arrested 7 people for hoisting a rainbow flag at the Mashrou' Leila concert last week. So far, lawyers have apparently not been able to locate these arrestees. The news outlet that first reported the arrests has good connections to the police. But it is still possible that the police or the newspaper were lying, to give the impression that the highly moral Sisi regime is doing something about the "outrage."

b) I think I can say with personal confidence that if people have been arrested so far, they were not the ones who were holding up the rainbow flag at the concert.

c) People are rightly terrified, including people who were actually at the concert. They need to make rational, informed decisions about their safety. But rumors -- or premature, frightening statements from NGOs -- won't help them to do that.

d) This is a new intensification of the same old moral panic about sex and gender that the Sisi regime uses to shore up its support. It's going to claim victims, if it hasn't already. I hope external LGBT NGOs who have been (in my view) disgracefully silent about the crackdown in Egypt will be ready to act when it's clear what is happening. I hope they won't leap prematurely to create the false appearance of effective action, when in fact they're planning just the tired, useless same-old same-old. LGBT activists who haven't yet called for a complete end to European and American military aid to the Egyptian dictatorship: you should have done so four years ago. So: do it now. This horrible story doesn't give you any new reasons to do so. All the horrors are on record. The facts in this case will come. Today, now, without equivocating, say what you should have said -- and didn't have the courage to -- starting in 2013.
This work is licensed under a Creative Commons Attribution-NonCommercial 4.0 International Licence.