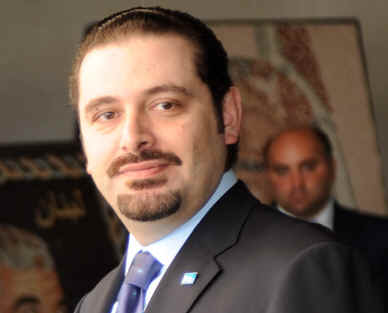 Thousands of Indian workers are trapped in Saudi Arabia, unable to leave the country and with no means to support themselves after their employer stopped paying them. At the weekend Indian embassy officials began organising emergency food aid following reports that several hundred workers had not eaten for three days.
Employers owing money to workers is a persistent problem in the Arab Gulf states but has become especially acute in Saudi Arabia after financial crises hit the kingdom's two largest construction firms, Saudi Binladin, founded by Osama bin Laden's father, and Saudi Oger, headed by the Lebanese politician Saad Hariri.
By the beginning of May, Saudi Binladin was reported to have dismissed 89,000 employees (40% of its workforce), of whom 77,000 were said to be expatriate workers. Many had been complaining for months about non-payment of wages and on April 30 a riot broke out in Mecca which resulted in the burning of seven Binladin company buses.
However, according to Saudi media reports, expatriate workers dismissed by Binladin were able to obtain exit visas and leave the country – unlike those employed by Saudi Oger. At present, for bureaucratic reasons connected with the kafala (sponsorship) system which ties residence permits to employment, they cannot get exit visas and must therefore remain in the kingdom without any income.
The Jeddah-based Arab News explains:
"Saudi Oger workers cannot leave the country as the Labour Ministry has stopped the employer's services such as social security insurance and access to the Passport Department's portal."
Arab News also says 31,000 Saudi and foreign employees have lodged formal complaints with the Labour Ministry about delayed payment of wages. According to a Labour Ministry official, fines and other penalties have already been imposed on Saudi Oger for violating the Wage Protection Law. Withdrawal of social security and passport services was part of the punishment.
Saudi Oger has 2,450 Indian workers living in camps in Jeddah, Mecca and Taif. Despite not paying their wages for several months the company had continued to provide them with meals in the camps. Last week, though, the food also stopped – at which point the Indian consulate and the local Indian community stepped in with emergency supplies which should keep them fed for the next week or so.
The problems are partly a result of unaccustomed economic stringency by the government as a result of low oil prices. In March, Reuters reported:
"The finance ministry has cut advance payments to firms doing state building work, the government has awarded fewer contracts, and its payments to companies for work already done have slowed.

"In absolute terms, the state does not lack money to pay its debts; it still has nearly $600 billion in overseas assets. But austerity controls imposed on government departments have slowed approvals for payments and their disbursement.

"The government has not disclosed a figure for the amount of money it owes the companies, but industry executives estimated privately that it could total hundreds of millions of dollars; one executive suggested at least several billion dollars."
The construction sector has been particularly hard-hit but Saudi Binladin and Saudi Oger have run into further problems. The Binladin group has been out of favour since last September when one of its cranes, which had not been properly stabilised during a storm, toppled on to the Grand Mosque in Mecca, killing more than 100 people.
Meanwhile, Saudi Oger appears to be under pressure from banks because of its debts. Interviewed last April, Prince Mohammed bin Salman, who is in charge of the Saudi economy, said the government was continuing with its contractual payments to Saudi Oger but the banks were confiscating the money before Saudi Oger could use it to pay employees.
"Saudi Oger can't cover their own labour costs," the prince said. "That's not our problem, that's Saudi Oger's. The contract between us and Saudi Oger, we will honour it. But if the bank withdraws our instalments and Saudi Oger can't pay a thing to its own contractors and workers, that's their own problem."
This work is licensed under a Creative Commons Attribution-NonCommercial 4.0 International Licence.