While many countries are struggling to raise levels of testing for the Covid-19 virus, the UAE has been pressing ahead and has now carried out almost 600,000 tests. This is far more than any other country in the Middle East and, worldwide, it's surpassed only by the US, Germany, Russia and Italy.
Getting tested in the UAE is relatively straightforward, at least for those with health insurance and Emirati ID. People who think they have symptoms answer some questions via an app and, depending of the results of this "preliminary evaluation", may then be offered an appointment for testing. Priority is given to those who have symptoms, plus senior citizens, pregnant women and those with chronic conditions.
People with no symptoms who just want reassurance can have the test by paying 370 dirhams ($100).
During the past week the UAE has opened 13 drive-through testing centres, each capable of testing 600 people a day. There are also plans to test 50,000 migrant workers within a month.
As a result of 89,000 tests during the last few days, 701 new Covid-19 cases have been discovered. In some ways this is reassuring, because although the number of new cases is high, it means less than 1% of the tests turned out positive. It also means that those detected can now be prevented from transmitting the virus to anyone else.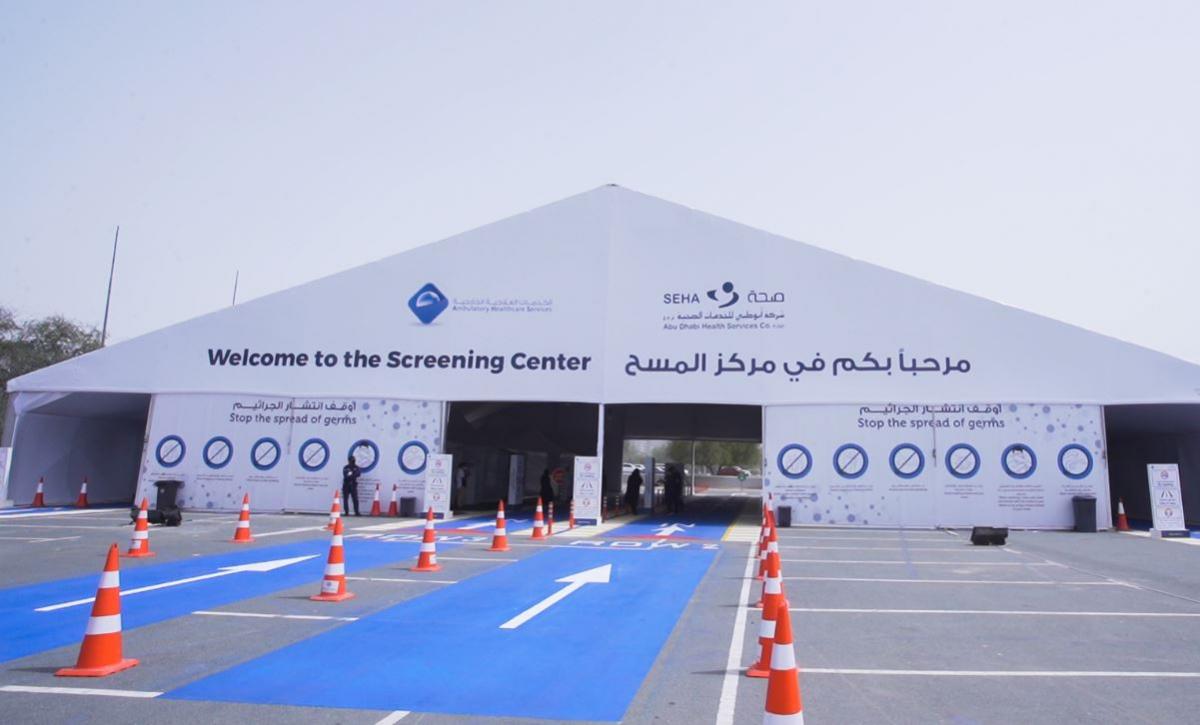 ---
It's very likely that more Covid-19 infections will emerge in Yemen following the discovery on Friday of the country's first case – in ash-Shihr on the coast of Hadramaut province.
The infected person is described as a 73-year-old Yemeni man who lives near the harbour and possibly works there. He does not appear to have been in isolation before his test and, according to the governor of Hadramaut, had been carrying the virus for at least 10 days before being diagnosed. His family have been quarantined and efforts are going on to trace his other contacts – though this may be difficult. A resident quoted by The National says he had mixed with many people.
Ash-Shihr has been under a full curfew since Friday morning, and restrictions are expected to be imposed on the rest of Hadramaut shortly. The neighbouring provinces of al-Mahrah and Shabwa have closed their crossing points into Hadramaut.
Further west, land routes into the port of Aden (which serves as the temporary capital of the internationally-recognised "legitimate" government) have been sealed since Friday night. Ships arriving at the port are being checked and disinfected before being allowed to enter.
---
New cases
Iran reported 1,972 new Covid-19 cases yesterday. This is an increase on the previous day but it's still the second-lowest daily figure since March 24.
In the rest of the Middle East and North Africa region, 2,083 new cases have been reported since yesterday's update. This is the first time the daily total has passed the 2,000 mark. Apart from the UAE (discussed above), there were large numbers of new cases in Saudi Arabia (364) and Israel (313).
The list below shows cumulative totals since the outbreak began, with day-on-day increases in brackets.
Algeria 1,761 (+95)
Bahrain 998 (+111)
Egypt 1,794 (+95)
Iraq 1,279 (+47)
Israel 10,408 (+313)
Jordan 372 (-)
Kuwait 993 (+83)
Lebanon 609 (+27)
Libya 24 (+3)
Morocco 1,448 (+74)
Oman 484 (-)
Palestine 267 (+4)
Qatar 2,512 (+136)
Saudi Arabia 3,651 (+364)
Sudan 17 (+2)
Syria 19 (-)
Tunisia 671 (+28)
UAE 3,360 (+701)
Yemen 1 (-)
TOTAL: 30,667 (+2,083)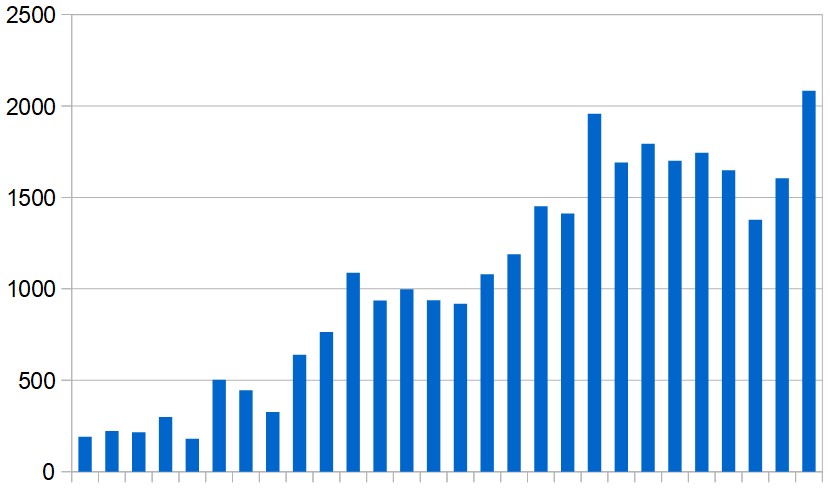 ---
Death toll
Iran reported a further 122 coronavirus-related deaths, bringing the official total to 4,232.
Elsewhere in the region a further 60 deaths were reported, making a total of 801 so far.
Criteria for attributing deaths to the virus may vary from country to country but the published figures point to a huge problem in Algeria which accounts for more than 30% of the region's deaths (excluding Iran).
Egypt reported a further 17 deaths yesterday – the country's highest daily figure so far.
This is the current list:
Algeria 256 (+21)
Bahrain 6 (+1)
Egypt 135 (+17)
Iraq 70 (+1)
Israel 95 (+3)
Jordan 7 (-)
Kuwait 1 (-)
Lebanon 20 (+1)
Libya 1 (-)
Morocco 107 (+8)
Oman 3 (-)
Palestine 2 (+1)
Qatar 6 (-)
Saudi Arabia 47 (+3)
Sudan 2 (-)
Syria 2 (-)
Tunisia 25 (-)
UAE 16 (+4)
Yemen 0 (-)
TOTAL: 801 (+60)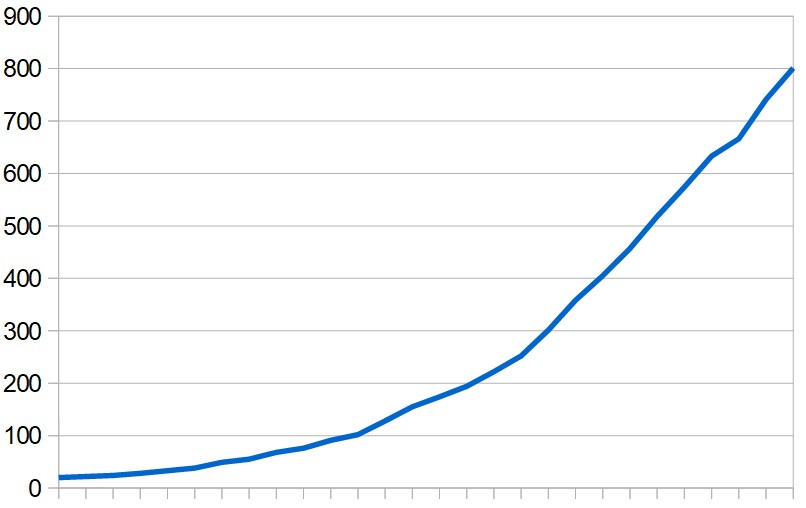 CLICK HERE for previous updates
For anyone interested: A spreadsheet documenting the new coronavirus cases and deaths reported in the region each day can be viewed here.
This work is licensed under a Creative Commons Attribution-NonCommercial 4.0 International Licence.