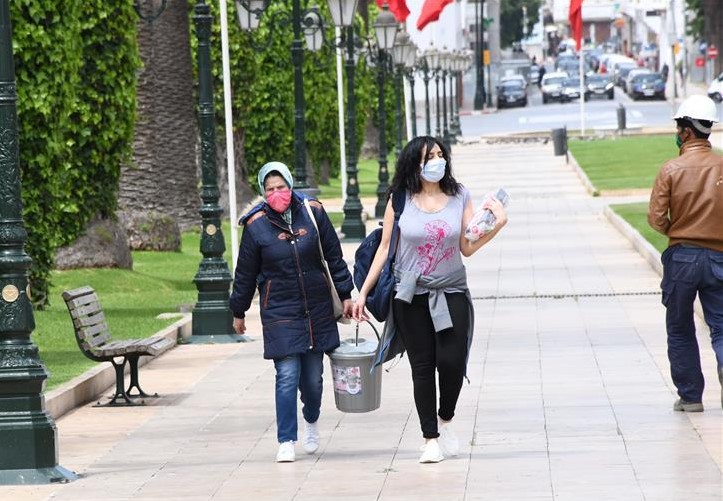 By world standards, Morocco's Covid-19 epidemic was never very large and it's steadily getting smaller.
At the peak in April, new cases were averaging more than 200 a day but the average during the past week has been only 43 a day.
Between May 10 and the beginning of June, the number of active cases – people currently infected – has almost halved, from 3,321 to 1,735. The rate of recovery from Covid-19 is now significantly higher than the rate of infection.
This raises the prospect that Morocco's lockdown, which began on March 20 and is due to end on June 10, will not be extended – at least, not in the same form.
---
CLICK HERE to jump to Middle East updates
---
The focus now is on how to safely extract the country from its lockdown, and the government appears to have recognised that it can't do that all by itself.
Prime minister Saad Eddine El Othmani has been saying that a successful transition – and revival of the economy – will depend on cooperation from civil society, all political parties and trade unions.
To that end, he has been having discussions by video link with the country's political parties, including some that are not represented in parliament.
Another preparation for ending the lockdown was the official launch, on June 1, of a contact-tracking app known as Wiqayatna ("Our Safeguard").
Use of the app is not compulsory but it forms part of a broader campaign under the slogan "Stay vigilant, protect each other" aimed at encouraging people to continue taking precautions when the lockdown ends.
Prime minister Othmani said in April that Morocco's emergence from lockdown would follow a "well-studied strategy" and a news report around the same time claimed that a US-based firm, Boston Consulting Group (BCG), had been commissioned to develop it.
Cooperation from the public could be jeopardised if people thought the country's future had been placed in the hands of American consultants and the BCG's Casablanca office issued a swift denial (of sorts).
In a statement reported by Morocco World News, the company said it had "not been directly mandated to prepare an official strategy to lift the lockdown" but was working closely with the health ministry and other government departments.
It was said to be "providing data and analysis on recent international experiences, free of charge, to maintain a strict framework of national solidarity".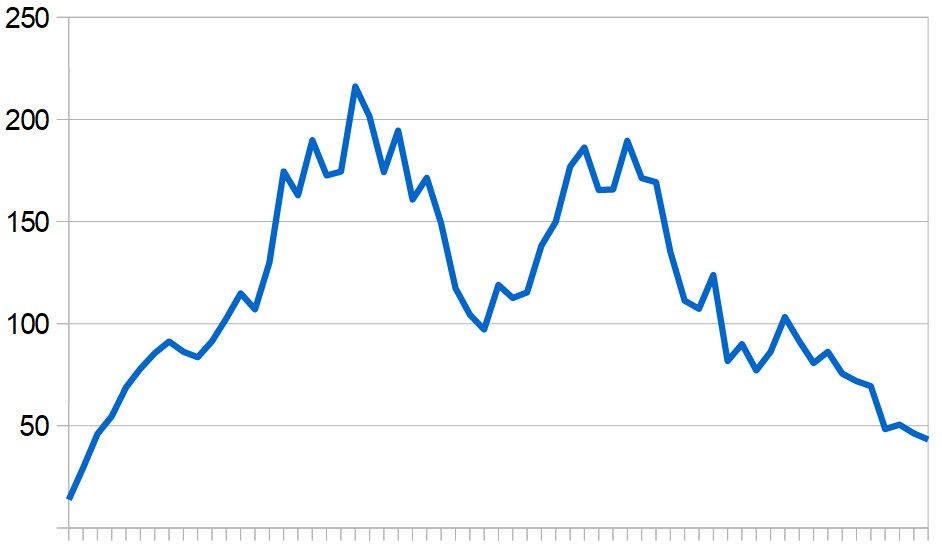 ---
New cases
A further 9,775 Covid-19 infections have been reported in the Middle East and North Africa since yesterday's update.
Iran reported the region's largest day-on-day increase, with 2,979 new cases. This is also the largest day-on-day increase reported by Iran since April 1.
Among the Arab countries, Egypt, Qatar and Saudi Arabia each reported more than 1,000 new cases.
The list below shows cumulative totals (excluding Iran) since the outbreak began, with day-on-day increases in brackets.
Algeria 9,513 (+119)
Bahrain 11,871 (+473)
Egypt 26,384 (+1,399)
Iraq 6,868 (+429)
Israel 17,219 (+113)
Jordan 746 (+7)
Kuwait 27,762 (-)
Lebanon 1,233 (+13)
Libya 168 (+12)
Morocco 7,859 (+40)
Oman 12,223 (-)
Palestine 630 (+2)
Qatar 58,433 (+1,648)
Saudi Arabia 87,142 (+1,881)
Sudan 5,173 (+147)
Syria 123 (+1)
Tunisia 1,086 (+2)
UAE 35,192 (+635)
Yemen 358 (+31)
TOTAL: 309,625 (+6,796)
Note: Yemen's total includes four cases reported by the unrecognised Houthi government in the north of the country. Palestine's total includes East Jerusalem.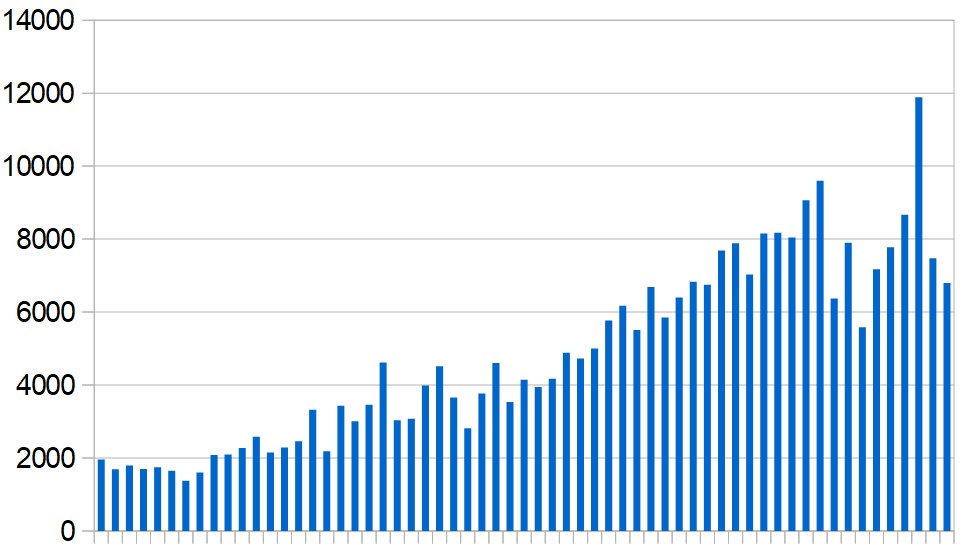 ---
Death toll
A further 196 coronavirus-related deaths were reported in the region yesterday.
Iran reported 81 deaths – its highest figure since late April.
Egypt reported 46 deaths – the highest number among the Arab countries.
The list below shows cumulative totals of reported deaths in the region outside Iran, with day-on-day increases in brackets.
Algeria 661(+8)
Bahrain 19 (-)
Egypt 1,005 (+46)
Iraq 215 (+10)
Israel 285 (-)
Jordan 9 (-)
Kuwait 220 (+8)
Lebanon 27 (-)
Libya 5 (-)
Morocco 205 (-)
Oman 50 (+1)
Palestine 5 (-)
Qatar 40 (+2)
Saudi Arabia 525 (+22)
Sudan 298 (+12)
Syria 5 (-)
Tunisia 48 (-)
UAE 266 (+2)
Yemen 85 (+4)
TOTAL: 3,973 (+115)
Note: Yemen's total includes one death reported by the unrecognised Houthi government in the north of the country.
CLICK HERE for previous updates
For anyone interested: A spreadsheet documenting the coronavirus cases and deaths reported in the region each day can be viewed here.
This work is licensed under a Creative Commons Attribution-NonCommercial 4.0 International Licence.