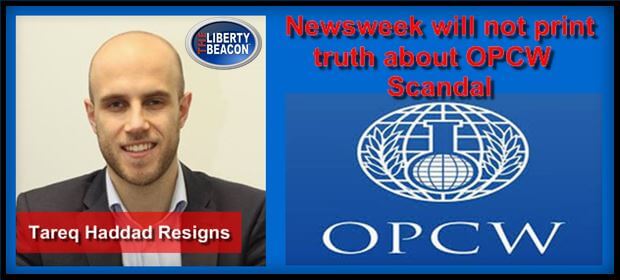 Ten days ago, Newsweek reporter Tareq Haddad announced on Twitter that he had resigned from his job after editors rejected his "newsworthy revelations" for "no valid reason".
Almost instantly – and without waiting to find out more – Twitter users and "alternative" websites rushed to support him, praising him for his integrity and his commitment to truth.
Haddad had been hired as a reporter 11 weeks earlier with a brief to produce four stories a day. That clearly didn't allow much time for original research or fact-checking and he mostly found himself rewriting tales picked up from other publications – often bordering on clickbait.
Stories appearing under his byline included:
This was what Newsweek apparently loved: mass-appeal content at minimum cost. But Haddad, not surprisingly, had aspirations to write about more serious things and had been pushing to be allowed to do so.
He admired the work of Seymour Hersh and Robert Fisk, and became interested in the chemical weapons issue in Syria. In 2017, during a 10-month reporting stint at IBTimes, he wrote an article suggesting the Assad regime had not been responsible for a sarin attack in Khan Sheikhoun. It quoted a widely-discredited article by Seymour Hersh which said: "The Syrian army is not the only party in the country's civil war with access to sarin."
IBTimes turned Haddad's article down with a brusque rejection note: "Its narrative is highly controversial and likely to offend and only a writer or expert of repute (e.g. Noam Chomsky) could get away with such an incendiary thesis."
Undeterred, Haddad submitted it to Counterpunch, where it was published.
After joining Newsweek his interest in chemical weapons continued. In October, he wrote a story which began: "Turkey, a Nato member, has allegedly used chemical weapons against civilians in northern Syria."
This was based on a report by a journalist from The Times who had seen civilians suffering from horrific burns following a suspected attack with white phosphorus.
"Use of white phosphorus on civilian targets is banned by the Geneva and Chemical Weapons conventions," Haddad wrote. He obtained a quote from the Organisation for the Prohibition of Chemical Weapons (OPCW) saying it had "not yet determined the credibility of these allegations" and he implied Turkey was behaving hypocritically by having recently donated €30,000 to support the OPCW's work.
The trouble with this was that Haddad had got it wrong. Legally speaking, white phosphorus is not a chemical weapon. Its use is covered by the Convention on Certain Conventional Weapons – which means it's not a matter for the OPCW.
Following publication, the article was amended "to clarify the terminology around white phosphorus and chemical weapons", and a note to this effect was added at the end of it.
Despite that, Hadded doesn't seem to have taken the point on board. More recently (on his own website) he has written that "OPCW scientists were prevented from investigating Turkey's alleged use of white phosphorus" – which he describes as "flagrant politicisation of a neutral body".
Two of Haddad's other Newsweek stories were also amended after publication. One was a follow-up to a story first published by Middle East Eye which revealed that a senior Twitter executive with editorial responsibility for the Middle East was also a part-time officer in the 77th Brigade – the British Army's psychological warfare unit.
Haddad's version included quotes from David Miller, a professor at Bristol University, and when first published it quoted Miller as saying the 77th Brigade's Twitter account was "hidden by Twitter". A look at the account (@77th_Brigade) shows it's not "hidden by Twitter" – the owners have made it a protected account – and the quote was later changed to say "the Brigade has locked its own Twitter account".
Incidentally, Professor Miller is a prominent member of the quasi-academic Working Group on Syria, Propaganda and Media which claims that chemical attacks in Syria have been "staged" by rebels in order to falsely accuse the Assad regime (details here).
In November, another of Haddad's articles, about Facebook and US presidential hopeful Elizabeth Warren, had to be amended after publication – not once, but twice.
He had also been chastised for citing "a problematic op-ed" as a source in a news story. Ironically, the problematic op-ed could be found on Newsweek's own website. It was an article by Ian Wilkie falsely quoting James Mattis (defence secretary at the time) as saying the US had no evidence that the Syrian government used sarin against its own people. Originally published in February last year, Wilkie's article has remained on Newsweek's website – uncorrected – ever since.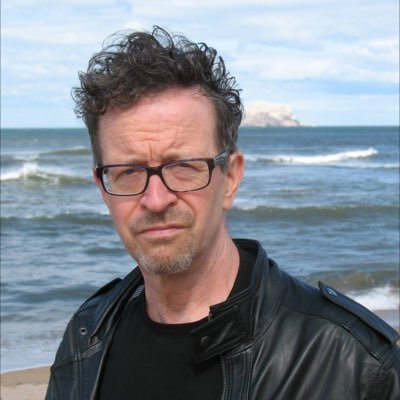 Towards the end of November, Haddad began pressing Newsweek to let him write about the OPCW whistleblower who claims there were "irregularities" in the investigation of an alleged chemical attack in Douma, Syria. Haddad was so keen to do it that he even offered to write it on his day off.
In his proposal note, he said he had first come across the story in a blog post by Tim Hayward, a professor at Edinburgh University. Hayward, like Professor Miller who was quoted in his earlier story about Twitter and the 77th Brigade, is a member of the Working Group on Syria, Propaganda and Media.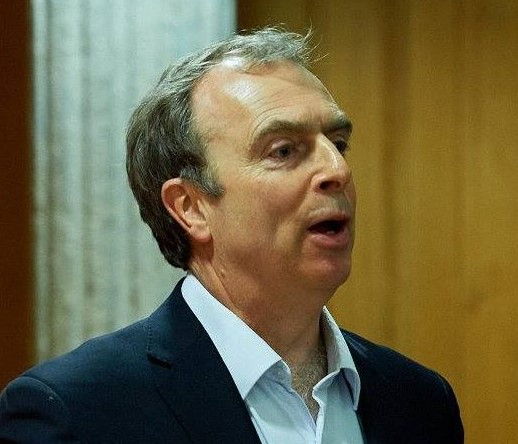 Haddad also cited an article by Peter Hitchens, the Mail on Sunday columnist, as evidence that the story was worth doing. The Mail "would not publish something like this lightly," he wrote, adding that Hitchens' reporting was "clearly solid and validated by the available facts".
Rejecting the proposal, Haddad's editor pointed out that the truth of the story was disputed and that even Hitchens had included the words "if substantiated" in his first paragraph.
Haddad has since published a very detailed account of the events leading up to his resignation from Newsweek, and he clearly believes that his article was rejected for political reasons.
"The US government, in an ugly alliance with those [that] profit the most from war, has its tentacles in every part of the media – imposters, with ties to the US State Department, sit in newsrooms all over the world," he writes.
This, of course, is music to the ears of conspiracy theorists and they have piled in to support him on social media.
The Haddad affair is "the first direct insider report we're getting on the mass media's conspiracy of silence on the OPCW scandal," according to Caitlin Johnstone, an Australian who describes herself as a "rogue journalist".
"In how many other newsrooms is this exact same sort of suppression happening ... to journalists who don't have the courage or ability to leave and speak out?" she wrote, adding that Newsweek "has long been a reliable guard dog and attack dog for the US-centralised empire".
Johnstone's article has been reproduced on numerous fringe websites including Consortium News, The Liberty Beacon, Information Clearing House, Scoop (New Zealand), Global Politics (Sweden) and Steigan (Norway).
Other articles supportive of Haddad have been published by Mint Press News, Russia Today and Iran's Press TV.