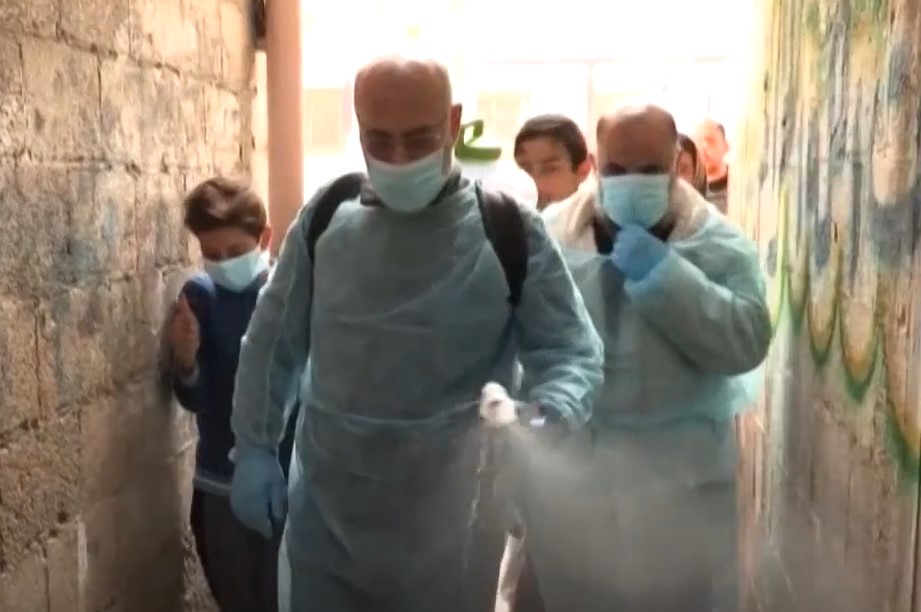 Covid-19 infections in the Palestinian enclave of Gaza have more than doubled over the last few days, rising from 20 to 55.
The new cases were discovered among Gaza residents who recently returned from Egypt or Israel, and the Hamas authorities have responded by announcing that no one else will be allowed to return before the end of June.
Some 1,500 Palestinians who became stranded in Egypt have recently come back to Gaza, with smaller numbers arriving from Israel.
---
CLICK HERE to jump to Middle East updates
---
The 35 infected returnees were apparently in some form of isolation or quarantine at the time they were diagnosed but yesterday the authorities voiced fears that they may already have passed the virus to others.
Yousef Abu al-Reesh, head of the Hamas-run health ministry, is quoted as saying they had mingled with other returnees, "including in the quarantine centres".
He also raised the possibility that they had met others in Gaza before going into quarantine – adding that if any cases of infection were found outside of quarantine centres a curfew would be imposed. That could mean a curfew over the three-day Eid al-Fitr holiday which starts this weekend to mark the end of Ramadan.
The rival Palestinian authorities in Gaza and the West Bank have so far been relatively successful in limiting the size of their Covid-19 outbreaks.
Besides the 55 cases in Gaza, 365 have been registered with the health ministry in the West Bank. There have also been 179 cases in occupied East Jerusalem which the Palestinians often include in their official figures.
However, Gaza is a particular concern. Poverty, overcrowding and inadequate health facilities mean it could be overwhelmed if transmission of the virus becomes established within the community there.
---
New cases
A further 10,437 Covid-19 infections have been reported in the Middle East and North Africa since yesterday's update.
Saudi Arabia reported the largest number of new cases (2,532), followed by Iran (2,392) and Qatar (1,554).
Iran's day-on-day increase is the largest since early April. The health ministry had been predicting that the epidemic in Iran would be under control by late May but since then new cases have been rising again and the country now appears to be in the midst of a second wave (see graph).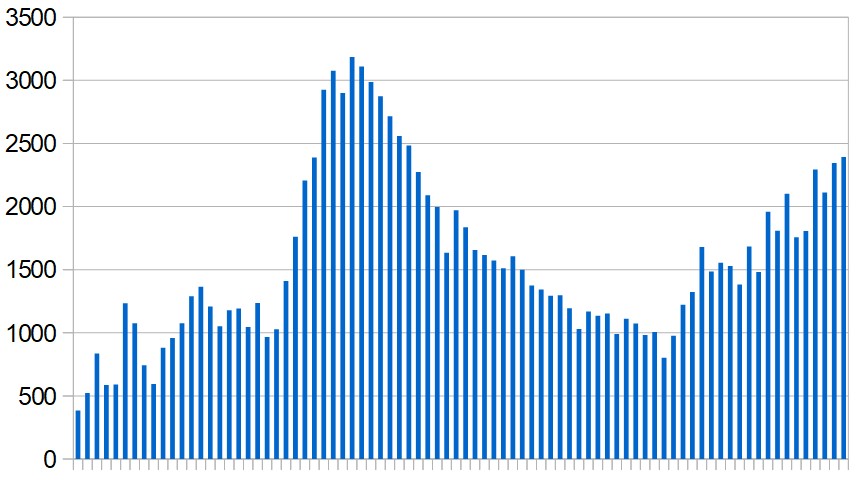 The list below shows cumulative totals (excluding Iran) since the outbreak began, with day-on-day increases in brackets.
Algeria 7,728 (+186)
Bahrain 8,174 (+286)
Egypt 15,003 (+774)
Iraq 3,877 (+153)
Israel 16,690 (+20)
Jordan 684 (+12)
Kuwait 18,609 (+55)
Lebanon 1,024 (+63)
Libya 71 (+2)
Morocco 7,211 (+78)
Oman 6,794 (+424)
Palestine 602 (+25)
Qatar 38,651 (+1,554)
Saudi Arabia 65,077 (+2,532)
Sudan 3,138 (-)
Syria 58 (-)
Tunisia 1,046 (+1)
UAE 26,898 (+894)
Yemen 201 (+13)
TOTAL: 221,335 (+8,045)
Note: Yemen's total includes four cases reported by the unrecognised Houthi government in the north of the country. Palestine's total includes East Jerusalem.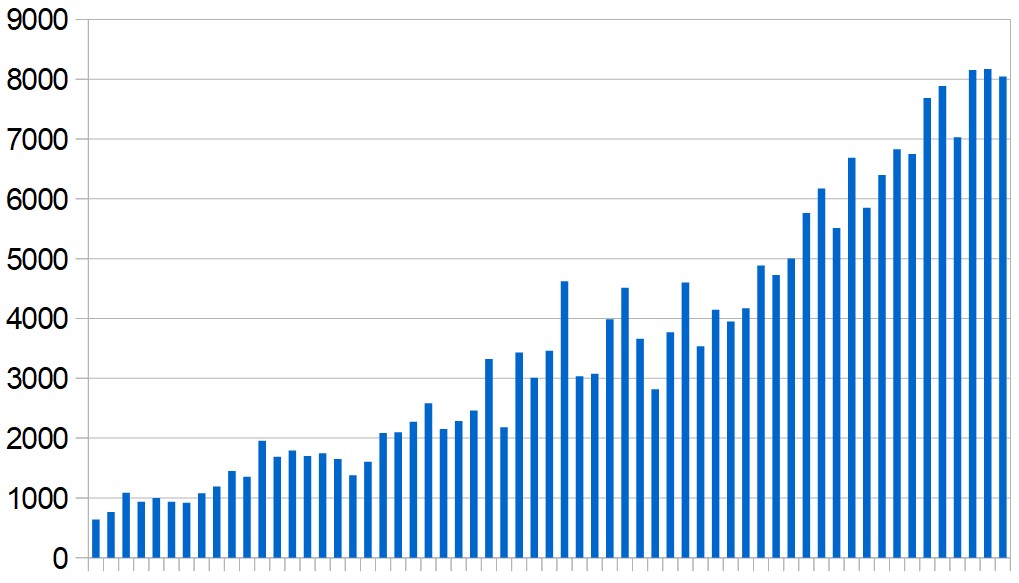 ---
Death toll
A further 124 coronavirus-related deaths were reported in the region yesterday – 66 of them in Iran and 16 in Egypt.
The list below shows cumulative totals of reported deaths in the region outside Iran, with day-on-day increases in brackets.
Algeria 575 (+7)
Bahrain 12 (-)
Egypt 696 (+16)
Iraq 140 (+6)
Israel 279 (+1)
Jordan 9 (-)
Kuwait 129 (+5)
Lebanon 26 (-)
Libya 3 (-)
Morocco 196 (+2)
Oman 32 (+2)
Palestine 4 (-)
Qatar 17 (+1)
Saudi Arabia 351 (+12)
Sudan 121 (-)
Syria 3 (-)
Tunisia 47 (-)
UAE 237 (+4)
Yemen 34 (+3)
TOTAL: 2,911 (+58)
Note: Yemen's total includes one death reported by the unrecognised Houthi government in the north of the country.
CLICK HERE for previous updates
For anyone interested: A spreadsheet documenting the coronavirus cases and deaths reported in the region each day can be viewed here.
This work is licensed under a Creative Commons Attribution-NonCommercial 4.0 International Licence.