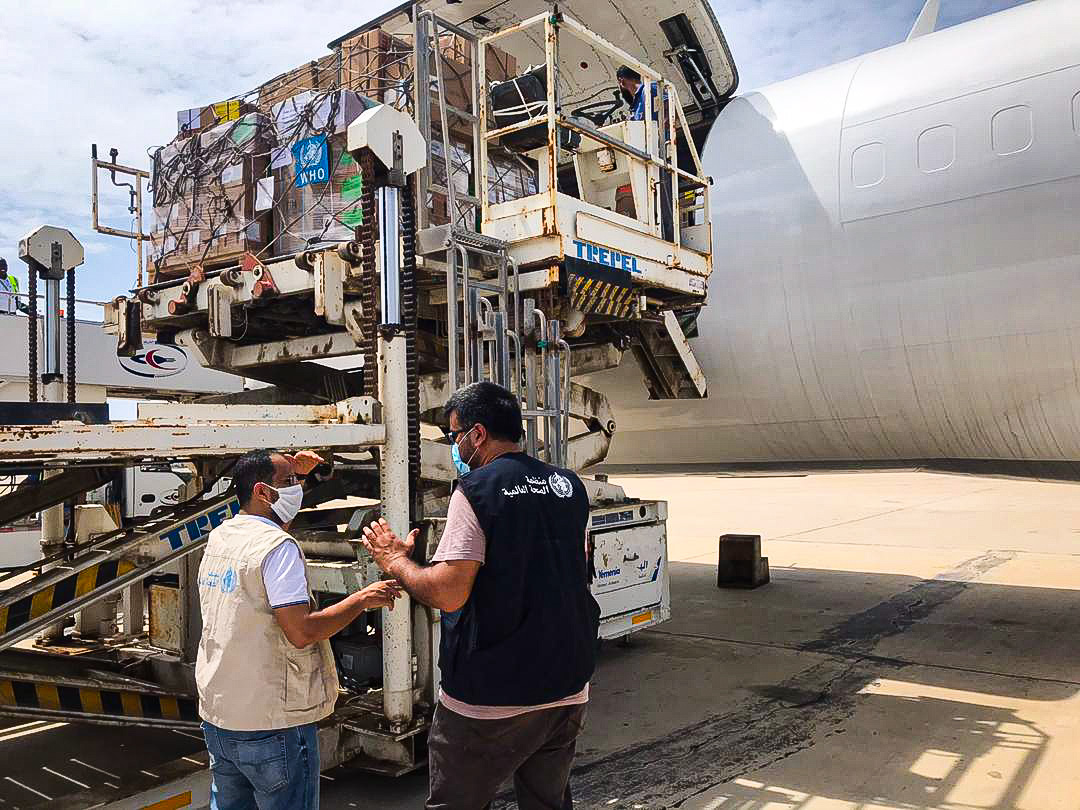 Yemen's health system is "overwhelmed and collapsing" as a result of the coronavirus epidemic, the UN body that coordinates relief in emergencies and natural disasters has warned.
People with symptoms are often not receiving health care in Yemen "due to a lack of resources or the inability of local facilities to receive patients", the Office for the Coordination of Humanitarian Affairs (OCHA) said in a bulletin issued on Friday.
"Health workers, who almost universally lack adequate protective personal equipment, are also falling sick. Most are also going unpaid," it added.
"Fear of stigma, concerns about safety, inability to access testing, and the perceived risks of seeking care may explain why people are not seeking treatment earlier."
---
CLICK HERE to jump to Middle East updates
---
These factors have also led to "a major decrease" in Yemenis seeking health care for any kind of medical problem – which means "we could soon see significant increases in incidences of other diseases such as cholera," the OCHA said.
So far, only 709 cases of Covid-19 have been officially reported in Yemen – 705 by the internationally-recognised government and four by the Houthi regime in the north of the country – but nobody believes the figures. The Houthis stopped reporting new cases after the first four, to avoid lowering morale.
According to the OCHA, the official figures "are not representative of the true severity of the outbreak" and "all indications point to the rapid spread of the virus across the country".
One reason it cited is the lack of capacity for testing suspected cases. Another is the "alarmingly high" number of deaths being reported which points to large numbers of undiagnosed infections. Yemen's case fatality rate (CFR) is about 24% – about four times the worldwide figure.
Médecins Sans Frontières (MSF), which provides medical support in both parts of the divided country, goes further than the OCHA. Yemen's health system is not just collapsing – it has already collapsed according to Claire HaDuong, MSF's head of mission there.
"Five years of fighting had caused Yemen's healthcare system to collapse in large parts," HaDuong said. "Now Covid-19 has made that collapse complete, with many hospitals closing for fear of the virus, or for lack of staff and personal protective equipment. Many people will die of this virus, but we fear that many others will also die from what should have been preventable deaths, because healthcare is simply not available."
MSF also says it's "obvious" that the virus is circulating widely across the whole of Yemen – including the north where the Houthis don't want to talk about it. The intensive care unit in Sana'a, the Houthi-controlled capital, has 15 beds and "has been full most of the time for the last four weeks".
At a meeting earlier this month 31 international donors pledged a total of $1.35 billion for humanitarian aid in Yemen but the OCHA points out that this is only about half of what was raised last year, despite the situation in Yemen being worse than ever.
Aid agencies do not have the funding required to deliver on the scale needed, nor to continue existing programmes much longer, the OCHA said. Agencies will be forced to close key programmes unless more funds are provided, and details of programme cuts "will be available soon".
Further information:
Covid-19 in Yemen
Previous Middle East updates
Covid-19 statistics for Middle East
---
New cases
A further 14,029 Covid-19 infections have been reported in the Middle East and North Africa since yesterday's update.
Saudi Arabia reported the region's biggest day-on-day increase with 3,366 new cases, followed by Iran with 2,430.
Egypt, Iraq, Oman and Qatar each reported more than a thousand new cases.
The list below shows cumulative totals (excluding Iran) since the outbreak began, with day-on-day increases in brackets.
Algeria 10,810 (+112)
Bahrain 18,277 (+564)
Egypt 42,980 (+1,677)
Iraq 18,950 (+1,180)
Israel 19,008 (+132)
Jordan 953 (+38)
Kuwait 35,466 (+514)
Lebanon 1,442 (+20)
Libya 419 (+9)
Morocco 8,734 (+51)
Oman 23,481 (+1,404)
Palestine 673 (+4)
Qatar 78,416 (+1,827)
Saudi Arabia 123,308 (+3,366)
Sudan 7,007 (+128)
Syria 177 (+7)
Tunisia 1,094 (+1)
UAE 41,990 (+491)
Yemen 709 (+73)
TOTAL: 433,893 (+11,599)
Note: Yemen's total includes four cases reported by the unrecognised Houthi government in the north of the country. Palestine's total includes East Jerusalem.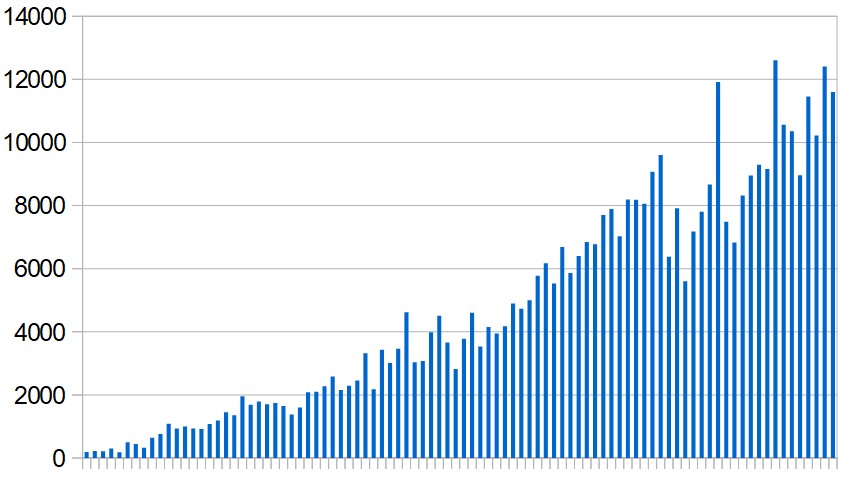 ---
Death toll
A further 285 coronavirus-related deaths were reported in the region yesterday – 71 of them in Iran, 62 in Egypt and 53 in Iraq.
The list below shows cumulative totals in the region outside Iran, with day-on-day increases in brackets.
Algeria 760 (+9)
Bahrain 39 (+3)
Egypt 1,484 (+62)
Iraq 549 (+53)
Israel 300 (-)
Jordan 9 (-)
Kuwait 289 (+4)
Lebanon 32 (+1)
Libya 8 (+2)
Morocco 212 (-)
Oman 104 (+5)
Palestine 5 (-)
Qatar 70 (-)
Saudi Arabia 932 (+39)
Sudan 447 (+14)
Syria 6 (-)
Tunisia 49 (-)
UAE 288 (+1)
Yemen 161 (+21)
TOTAL: 5,744 (+214)
Note: Yemen's total includes one death reported by the unrecognised Houthi government in the north of the country.
This work is licensed under a Creative Commons Attribution-NonCommercial 4.0 International Licence.