Country narrative: Yemen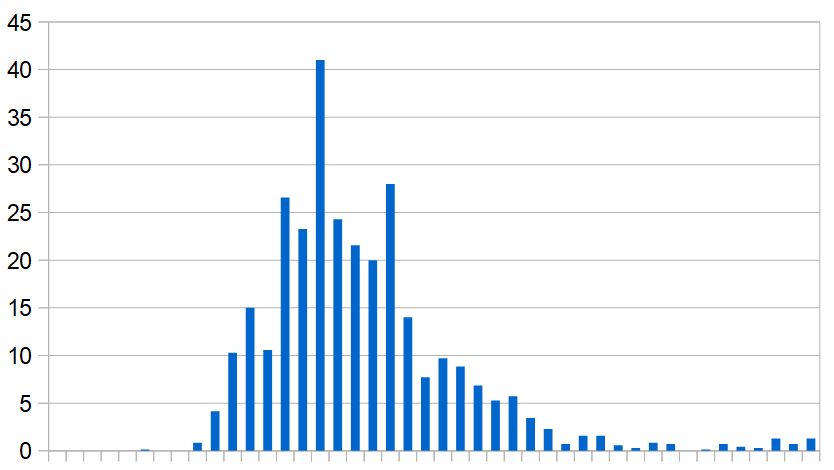 February 28, 2020
Quarantine facilities are being prepared at al-Sadaqa hospital in Aden. According to the Saudi newspaper Arab News, hospital workers staged a sit-in and local residents protested outside, fearing that this could spread the virus in surrounding areas.
March 15
No coronavirus cases have been confirmed so far but the Saudi-backed (anti-Houthi) government is suspending all flights to and from the airports under its control – Aden, Sayoun and Mukalla.
April 9
War-torn Yemen is one of the few countries in the world where no Covid-19 cases have yet been reported, but it's widely expected that if the virus does take hold there the result will be catastrophic.
Yesterday, at the behest of the UN's special envoy, the Saudi-led coalition which has been fighting Houthi forces for the last five years announced a ceasefire. Initially it's for two weeks but it could be extended.
Coalition spokesperson Turki al-Malki said the move was to create "a conducive environment" for the UN's de-escalation efforts and "to alleviate the suffering of the brotherly people of Yemen and support the efforts towards combatting the spread of Covid-19 pandemic."
So far, though, it's unclear whether the Houthis will agree.
April 10
Coronavirus has now arrived in Yemen. The country's first case of Covid-19 was reported early today in ash-Shihr, a small port on the Indian Ocean coast of Hadramaut province.
Reuters quotes a local official as saying the person diagnosed is a Yemeni who works in the port.
Yemen is already in a terrible state due to five years of war. Health services are depleted, millions are under-nourished and a coronavirus epidemic there would be catastrophic.
That is once of the reasons why the Saudi-led coalition has announced a temporary ceasefire in its war with the Houthis who control much of northern Yemen. The Houthis have yet to agree, and they appear to be holding out for a lifting of the coalition's blockade.
"If any ceasefire does not include the removal of the siege on Yemen, that would be the continuation of the Saudi war," Mohammed al-Bukhaiti, a member of the Houthis' Political Bureau, told al-Mayadeen TV.
Regarding the virus, the crucial question is whether it can be contained. Ash-Shihr is a relatively small place, so there's a chance that it can. But much will depend on how diligent the local authorities are in preventing its spread – which in Yemen is hard to predict.
So far, the authorities seem aware of the need for swift action and this morning the governor of Hadramaut announced an immediate lockdown of ash-Shihr. Yafa News reports the governor as saying the patient and his family have been isolated, along with "all the people he met during the previous period".
Photos from ash-Shihr this morning show shops shuttered, with troops patrolling the streets. A video also shows a civil defence vehicle touring the town with a loudspeaker urging everyone to stay indoors.
April 11
It's very likely that more Covid-19 infections will emerge in Yemen following the discovery on Friday of the country's first case – in ash-Shihr on the coast of Hadramaut province.
The infected person is described as a 73-year-old Yemeni man who lives near the harbour and possibly works there. He does not appear to have been in isolation before his test and, according to the governor of Hadramaut, had been carrying the virus for at least 10 days before being diagnosed. His family have been quarantined and efforts are going on to trace his other contacts – though this may be difficult. A resident quoted by The National says he had mixed with many people.
Ash-Shihr has been under a full curfew since Friday morning, and restrictions are expected to be imposed on the rest of Hadramaut shortly. The neighbouring provinces of al-Mahrah and Shabwa have closed their crossing points into Hadramaut.
Further west, land routes into the port of Aden (which serves as the temporary capital of the internationally-recognised "legitimate" government) have been sealed since Friday night. Ships arriving at the port are being checked and disinfected before being allowed to enter.
April 24
Yemen is officially clear of coronavirus cases following the recovery of its first – and so far only – Covid-19 patient.
A Yemeni man working in the port of ash-Shihr, on the Indian Ocean coast of Hadramaut province, was diagnosed with the virus on April 10. The town was immediately placed under curfew and preventive measures were imposed in neighbouring areas. Since, then, no further cases have been reported.
For now, the war-torn country appears to have been spared a major outbreak which, in view of its crumbling health system and widespread malnourishment, could easily prove catastrophic.
Following the discovery of the case in ash-Shihr, 120 people were quarantined amid efforts to trace his contacts. A team from the World Health Organisation carried out an unspecified number of tests and all the initial results were said to be negative.
Two weeks have now elapsed since the ash-Shihr case came to light, so it looks as if the man hadn't passed the virus to anyone else before being taken to hospital.
Ash-Shir is in the south of the country – theoretically under the control of Yemen's internationally recognised government which was driven out of the capital, Sanaa, by the Houthi movement. The Houthis, who control much of the north, have not reported any cases, though they have connections with Iran which has been the source of many Covid-19 infections in the Arabian Peninsula.
Iran's semi-official Fars News responded to the case in ash-Shihr by suggesting the man had been deliberately infected by American forces who it said arrived in the town two days earlier. There's no reason to believe this, because symptoms normally take at least five days to appear. According to one report, the man was already in hospital and showing symptoms on the day he was supposedly infected by Americans.
One positive outcome from the ash-Shihr case is that it has focused attention on Yemen's plight, revitalising efforts to end the five-year-old war and – possibly – increasing its preparedness for a more serious outbreak of the virus.
One major challenge is how to prevent infected people from bringing the virus into the country. An article in the medical journal The Lancet notes:
"Most of Yemen's points of entry have little or no technical capacity or established system to deal effectively with travellers with suspected infection.

"Furthermore, Yemen has long coastal boarders, which regularly receive thousands of migrants and refugees from the Horn of Africa. How the country can apply public health measures in response to migrants' movement across its permeable borders and seaports is as yet unclear."
Last week the New York Times reported that ventilators are in very short supply. One hospital in Sanaa has 20 but 15 of them need fixing. In Taizz, Yemen's third largest city, the Jumhuriya hospital has just four ventilators and the wing assigned for treating coronavirus cases still has no beds, protective equipment for staff, or functioning bathrooms.
Nevertheless, the Yemenis do have some experience of dealing with serious epidemics – there have been more than two million suspected cholera cases, for example, during the last four years. According to The Lancet, the country has an effective early warning system based around health facilities: "Evidence from previous outbreaks of cholera and diphtheria shows the capability of the national health system to establish and maintain an event-based surveillance if needed. However, some flaws still exist ... the national laboratory system is rudimentary."
On Wednesday it was reported that vital medical supplies are on their way – courtesy of a group of multinational companies known collectively as the "International Initiative on Covid-19 in Yemen" (IICY). The supplies are said to include tens of thousands of test kits, 225 ventilators and half a million face masks, with the first shipment due to arrive next week.
The United States is also reported to be preparing a "substantial contribution" to help Yemen combat the virus. At present, though, it's unclear what this might involve or how the aid might might be distributed if/when it reaches Yemen.
The most effective way would be to channel the money through the World Health Organisation but Donald Trump recently suspended funding to the WHO, accusing it of "severely mismanaging and covering up" the spread of the virus. The Americans are said to be looking for alternative partners to work with in Yemen but they are unlikely to find any that meet with Trump's approval.
April 30
Covid-19 has reappeared in Yemen with the announcement of five new cases in the southern city of Aden. This could scarcely have come at a worse time. Last week the city was declared a disaster area after flash floods swept several people away and caused streets to be bathed in sewage. In the meantime, political wrangling over who controls the city is likely to complicate efforts to contain the virus. On top of that, health services have been strugggling with an outbreak of Dengue Fever which is blamed for more than 40 deaths in Aden.
Yemen's first Covid-19 case came to light on April 10 when a man in ash-Shihr, a small port on the southern coast of Hadramaut province, was diagnosed with the disease. Two weeks later he was said to have recovered; tests on his known contacts proved negative and for a few days the country was officially clear of the virus.
Aden – Yemen's main seaport – lies 500km west of ash-Shihr, so the outbreak there is probably from a different source. The five new cases, including two people who have died, were announced by Nasser Ba'oum, health minister in the Saudi-backed "legitimate" government which controls southern parts of the country.
In a rather confusing statement on television, he said the people concerned had been tested twice and the results were positive but the authorities were "not completely sure" what the disease was.
Nevertheless, the five new cases are being treated as Covid-19 "until proved otherwise", according to the minister, and are included in the World Health Organisation's latest Covid-19 statistics.
Aden is at the centre of a long-running tussle between two rival elements in the war against the Houthis who control much of northern Yemen. The internationally-recognised government of President Hadi – ousted from the capital, Sana'a – claims the city as its temporary capital. But Aden is also claimed by the Southern Transitional Council (STC), a separatist movement which seeks to control the south.
These divisions are also reflected internationally in the Saud-led coalition ranged against the Houthis, with the Saudis supporting Hadi's ineffectual government while their chief ally, the UAE, tends to favour the separatists.
This raises lots of questions about how the coronavirus outbreak will be handled – and by whom.There have been periodic clashes in the south between the rival factions for a couple of years. Last August the separatists made a push to seize control but the result was a stand-off. On Sunday, though, the STC made another move, declaring self-rule in Aden and other parts of the south.
In response to the new infections, the STC has declared a three-day round-the-clock curfew in Aden, but since the STC's rule is not officially recognised international bodies such as the WHO may feel obliged to work with the Hadi government rather than the STC.
There have been unconfirmed reports of Covid-19 cases in other parts of the country and on Tuesday the UN said there is "a very real probability that the virus has been circulating undetected and unmitigated within communities".
May 3
Ten Covid-19 cases have now been confirmed in war-torn Yemen where health services face an increasingly desperate situation. Aside from coronavirus, they are already struggling with at least two other plagues – dengue fever and chikungunya.
The seat of the Covid-19 outbreak is the southern city of Aden where 25 people in various parts of the city are reported to have died from undiagnosed causes during the last few days.
Nineteen of them died in their homes on Friday, according to the Yemeni website Al-Masdar Online. Symptoms described included joint pain, which is more characteristic of dengue and/or chikungunya than Covid-19.
Dengue and chikungunya (known locally as "al-makrafus") are common diseases in Yemen. They are spread by mosquitoes and it's not unusual for people to catch both viruses from the same insect bite. A surge in new cases was expected following last month's natural disaster when floods swept through Aden.
Al-Masdar reports that some of those who have died were turned away from local hospitals while others chose not to have treatment, fearing they would become infected with Covid-19 if they went to hospital.
Their fears of local health services were not unreasonable. A photo posted on Twitter on Thursday shows the city's main hospital – the 500-bed Gomhoria teaching hospital – surrounded by rubbish and floodwater.
The announcement on Wednesday that five Covid-19 cases had been confirmed in Aden led some of the private hospitals to close while others are not admitting patients with symptoms that could be Covid-19. This is blamed on a lack of protective equipment for medical staff, and there are stories circulating in the city of doctors and nurses abandoning their jobs.
Of the three most recently confirmed Covid-19 cases, two were in Aden and one in Taizz province, further north.
The Taizz case is described as a 40-year-old man who works in a jewellery shop in Aden. He had travelled to Taizz province by car with his family last Monday despite having developed symptoms two days earlier. He is said to have been reported to the authorities by someone in a fish market and was then taken to the Republican General Hospital in Taizz city.
News of the man's infection has since prompted demonstrations outside the hospital by local residents who object to having Covid-19 patients treated nearby – for fear they might catch the disease. They demanded that such cases should be transferred to "an empty area outside the city".
May 5
There are growing signs that the Covid-19 outbreak in Yemen may be impossible to contain following confirmation of two new cases in the south-eastern province of Hadramaut.
This raises the number of known cases in the war-torn country to 12, including two deaths.
No details have been given about the latest cases, except that they are being treated at an isolation facility in Mukalla, a port city on the southern coast which is Hadramaut's provincial capital. It's unclear whether the two people were infected in Mukalla or transferred there from somewhere else for treatment.
So far, all confirmed infections have occurred in parts of the country which are controlled (nominally, at least) by the internationally-recognised government of President Hadi which was ousted from the capital, Sana'a, by Houthi rebels.
The Houthis, who control much of the north, have not reported any cases – but that doesn't mean there are none. Several doctors in Sana'a have described patients with symptoms resembling Covid-19 but have been unable to get confirmation.
May 6
The Houthis who rule over much of northern Yemen have now confirmed what many had long suspected: that the Covid-19 virus is present in the territory they control.
Yesterday their health minister announced that a man found dead in a hotel in the capital, Sana'a, on Sunday had been posthumously tested – and the result was positive.
Doctors in Sana'a have previously described patients with symptoms resembling Covid-19 but have been unable to get confirmation. However, the Houthis are still not acknowledging that any Yemenis in the north have been infected, since the man who died was Somali.
Nevertheless, ten districts of the capital, including the Old City, have been placed under a 24-hour curfew which began at dawn today.
Meanwhile, nine new cases were reported yesterday in the south which is controlled (up to a point) by the internationally recognised government. This means there have now been 22 confirmed cases in the war-torn country, including four deaths.
As in the north, though, there's anecdotal evidence that significant numbers of cases are not being detected – with the result that they are likely to infect others.
"This is the worst-case scenario we have been fearing," Xavier Joubert, country director of Save the Children, said yesterday. "The coronavirus is spreading across the country and has now reached the north of Yemen, home to some of the most vulnerable children and families in this humanitarian catastrophe. A ceasefire must happen immediately.
"After five years of war and with only half of the health facilities across the country fully functional, Yemen is simply not equipped to handle a full-scale outbreak.
"So far 200 people have been tested for Covid-19, but we do not know the true scale of the outbreak. We need to focus on awareness-raising and making sure people know which measures are needed to limit the spread of the virus, including contact tracing and isolation measures.
"Expert staff must be allowed to travel to all affected parts of Yemen to provide much needed support for these interventions. It's the only way to curb the spread of the virus.
"None of this can be done if the fighting continues, if people are afraid to go outside to seek help and if health workers are at risk of attack. The violence needs to stop, now, before the outbreak becomes out of control."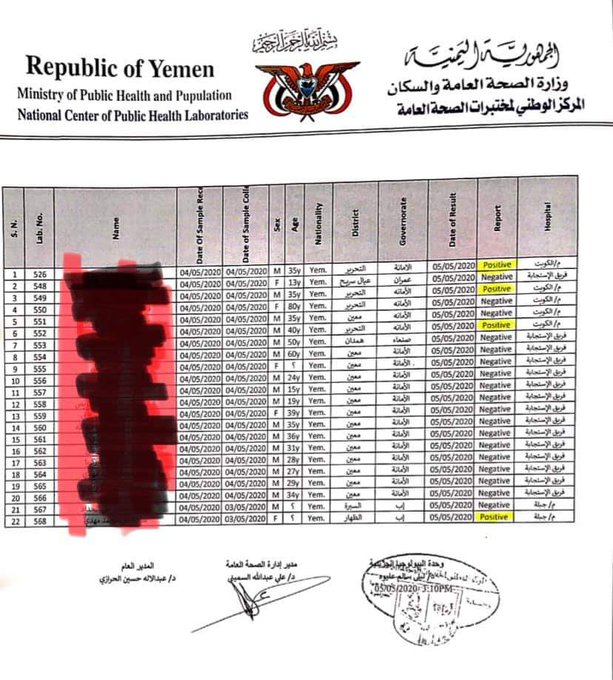 Evidence has emerged that the Houthi movement's unrecognised government in northern Yemen is concealing Covid-19 infections even after they have been confirmed by laboratory testing.
So far, the Houthis have not acknowledged any cases among Yemenis in the areas they control, though they have reported the death of a Somali refugee who tested positive for the disease.
However, a document circulated online shows that at least four other confirmed cases have not been disclosed by the Houthis.
The document lists the results of tests on 22 Yemenis, and four of them are positive. Three of those infected are men in the Tahrir district of the capital, Sanaa, while the fourth case is a female in Ibb province.
Tahrir is one of ten districts in the capital that were placed under a one-day curfew on the morning after the lab results were returned. Residents were told to stay indoors while "community committees" sprayed the streets with disinfectant.
This was officially presented as a "pilot scheme" to test the capabilities of the committees and work teams in dealing with any future coronavirus-related emergency.
While not admitting that they already have an emergency on their hands, the Houthis don't want to appear unprepared and on Monday their Committee for Epidemic Control "approved the concept" of establishing a 3,000-bed field hospital for Covid-19 cases.
In southern parts of the country, controlled (up to a point) by the internationally-recognised government of the exiled president, Abd Rabbu Mansour Hadi, 24 cases have now been confirmed – mostly in Aden but also in the provinces of Taizz, Lahij and Hadramaut. As in the north, there have been numerous unconfirmed reports of deaths among people who appeared to have Covid-19 symptoms.
Besides its conflict with the Houthis, the recognised government is currently being challenged in Aden by a separatist movement, the Southern Transitional Council.
Amid rival claims to power in Yemen and the continuing armed conflict, it's difficult to see how efforts to contain the emerging epidemic can be effectively coordinated – especially if one or more sides are being less than honest about the situation.
Many people are dying in the Yemen's southern city of Aden and no one is quite sure why. Maybe it's coronavirus but it could be dengue fever, chikungunya, ebola, malaria, pneumonic plague or something else, according to the head of the National Emergency Committee.
More than 500 deaths have been reported in Aden in the last eight days – most dying at home without medical treatment. A local gravedigger told the Associated Press he had never known such a succession of bodies for burial, even at times when there were street battles.
There appear to be several epidemics of different diseases circulating in the city, partly as a result of unhealthy conditions caused by recent floods.
As far as Covid-19 is concerned, the internationally-recognised government says there have been 122 confirmed cases and 18 deaths in the southern parts of the country under its tenuous control – though it's widely believed that many others are going undetected.
The Houthis who control much of the north have reported only four Covid-19 cases, including one death. The two most recent cases, announced on Saturday, are said to involve a 48-year-old man and a 38-year-old woman in the capital, Sana'a – both of whom are said to have already recovered. Medical sources indicate that Houthis are deliberately concealing the scale of the outbreak on their territory. At least one batch of test results, which included four positive cases, has not been officially reported.
The Houthis are clearly trying not to let the coronavirus distract from their ongoing war effort but their denialism causes unnecessary difficulties in what looks set to become a catastrophic situation.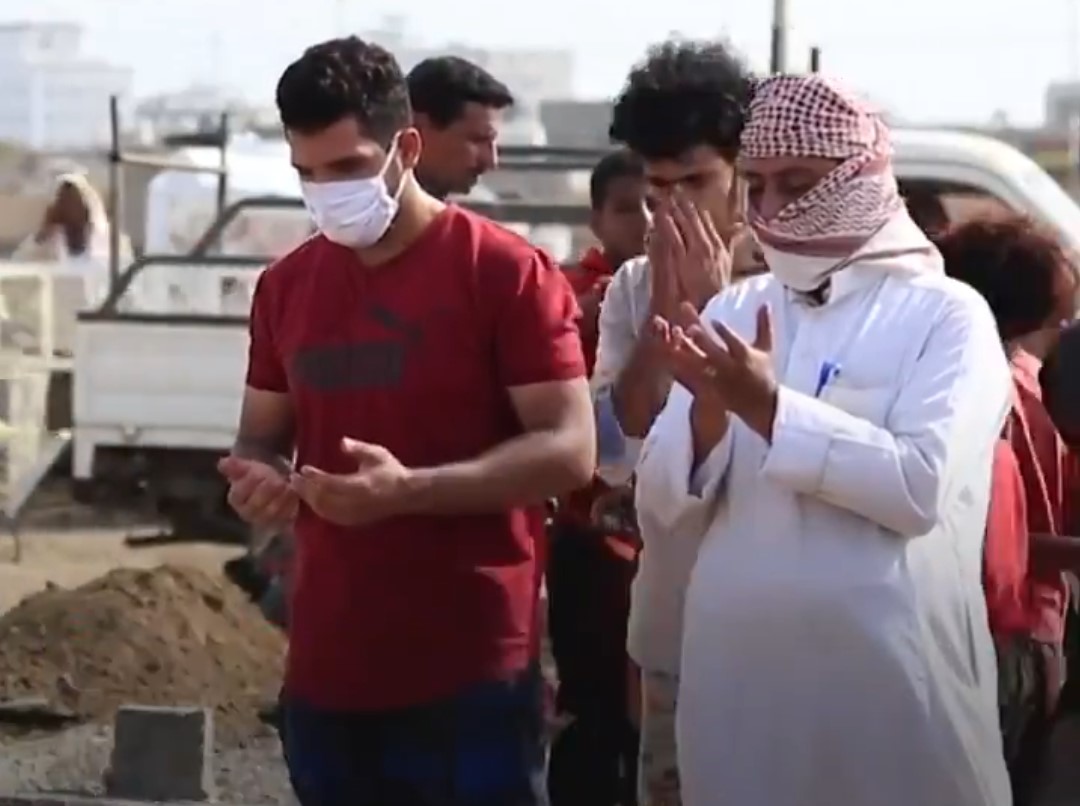 There used to be about ten burials a day in the cemeteries of Yemen's second city, Aden, but since Covid-19 arrived the number has risen to around 80 a day.
Although many of these deaths have not been properly investigated, Médecins Sans Frontières (MSF) which runs the city's only dedicated Covid-19 treatment centre, says there is little doubt about the cause.
"The patients we see dying clearly have the symptoms of Covid-19," the organisation said last week. "Diseases such as malaria, dengue and chikungunya are endemic to the city, but they have never produced so many deaths in such a short amount of time."
People dying from the virus in Aden are generally much younger that those in Europe, according to MSF. Mostly, they are men aged between 40 and 60.
Many of those arriving at MSF's treatment centre are already suffering from acute respiratory distress syndrome. This not only makes it more difficult to save them but, together with all the burials, it suggests many others are dying at home with no treatment at all.
This makes a mockery of the official statistics which say that in the southern parts of Yemen – including Aden – which are controlled (up to a point) by the internationally-recognised government there have been only 49 deaths from Covid-19 and 249 confirmed cases of infection.
Meanwhile, the Houthi rebels who control the capital, Sana'a, and much of northern Yemen, have admitted to only four cases, including one death. Those figures are patently untrue – leaked results from laboratory testing show there have been confirmed cases that the Houthis didn't announce.
The Houthis seized power in the capital in 2014 and for the last five years have been at war with the recognised government and a military coalition led by Saudi Arabia. They are trying not to let the coronavirus distract from that.
This morning, on the website of the Houthi-run SABA news agency, there are 32 mentions of the Saudi-led "aggression" and just one item about Covid-19. It's a report that infections are increasing in the "black continent" (i.e. Africa).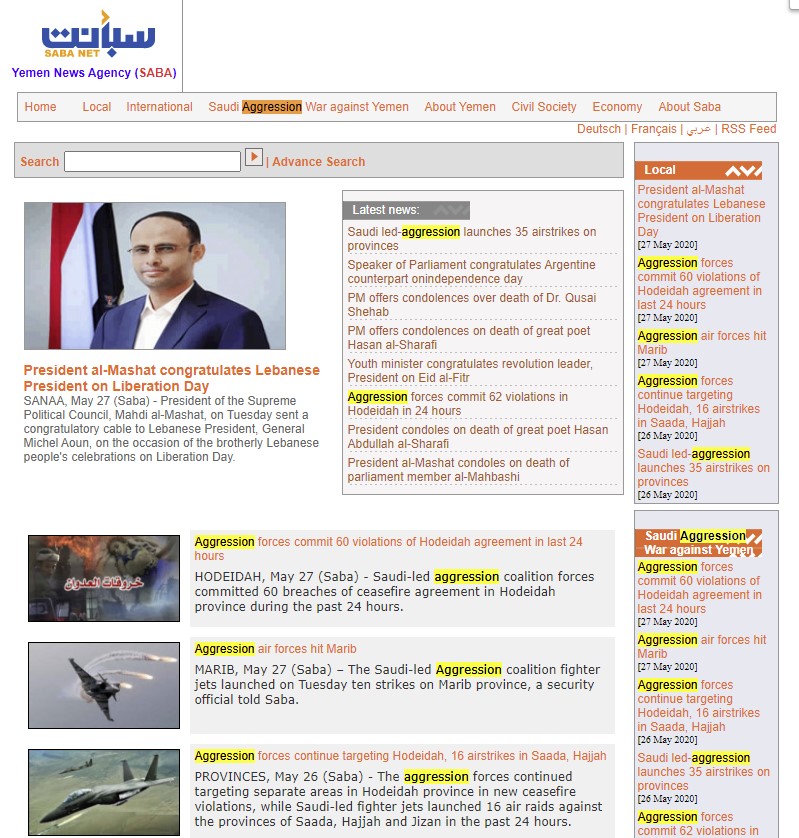 SABA does mention Covid-19 in northern Yemen from time to time, but it's mainly to give reassurance. On Tuesday it reported that several districts in the capital were being sprayed with disinfectant "as a precautionary measure" and that in Hodeidah on the Red Sea coast the corniche has been closed and restaurants have been told to serve only takeaways. Again, that was presented as just a precaution.
Previous "precautionary" measures of this kind have followed the discovery of actual infections. At dawn on May 6, ten districts of Sana'a were suddenly placed under a 24-hour curfew while streets were sprayed with disinfectant. This was officially described as part of a "pilot scheme" to test readiness for dealing with any future coronavirus outbreak. However, it came immediately after a batch of lab results – not reported by the Houthis – had confirmed three cases in the city.
The ongoing war has been a catastrophe for Yemen but this head-in-the-sand attitude towards the virus can only make things worse for everyone, including the Houthis.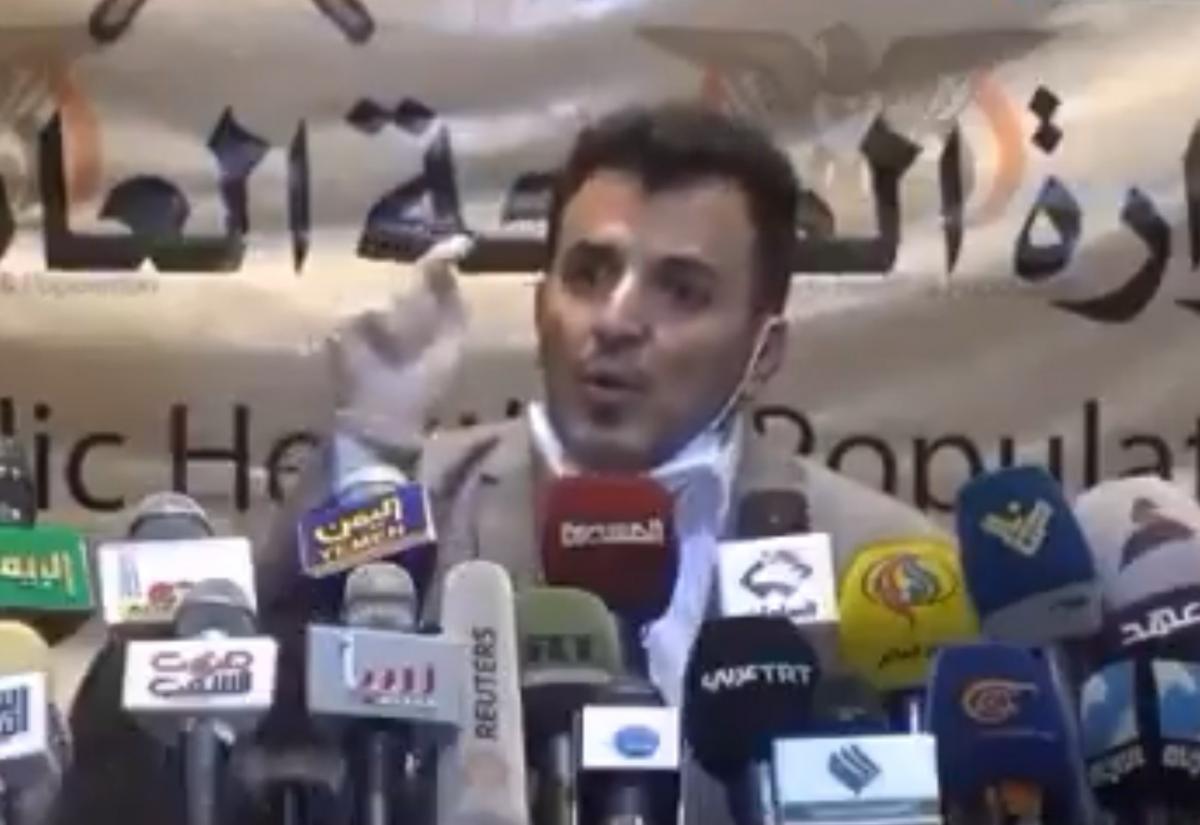 The health minister in one of Yemen's two rival governments has defended its policy of concealing information about the Covid-19 epidemic in the areas it controls.
The virus appears to be spreading rapidly throughout the country – many deaths have been reported in the south – but the Houthi rebels who hold power in the north are playing down the threat.
They fear Covid-19 could distract from their war with the Saudi-led coalition which supports Yemen's other government – the internationally-recognised one headed by President Hadi which was driven out of the capital, Sana'a, in 2014.
The Houthis initially acknowledged four Covid-19 cases on their territory but despite positive results from lab tests no more have been announced during the last two weeks.
In an extraordinary speech on Saturday the Houthi health minister, Taha al-Mutawakkil, made clear that suppressing this kind of information is a deliberate policy. Its purpose, allegedly, is to show respect for those afflicted by Covid-19 and avoid damaging morale.
According to the official Houthi news agency, the minister said the world deals with coronavirus cases as "numbers and statistics", and this negatively affects "the psychological and immune status of patients and societies".
Yemen will deal with the patients from a humanitarian standpoint, with dignity and the right to care and treatment, he was reported as saying. "We will deal with patients from the standpoint of their human right to care, not as stock market numbers which the media race to cover, spreading terror and intimidation among societies, and lowering morale among patients."
The minister blamed "media terrorism" for stigmatising Covid-19, adding that Yemen had dealt "calmly" with an epidemic of H1N1 last year which infected more than 100,000 people.
Adding that the Houthis seek to establish "a state of reassurance", he said: "We will work in a different path from global media terrorism, which bears responsibility for a large part of the number of deaths in the world."
Claiming that the recovery rate in Houthi areas is more than 80%, he said: "We are working on providing the necessary health care for the cases of infection, tracking the contacts and monitoring their cases."In the course of his speech, the minister indirectly confirmed that transmission of Covid-19 is occurring within the community in Houthi areas.
He called on hospitals to provide beds for intensive care and strengthen their infection-control measures, warning that action would be taken against any that failed to do so within three days.
Criticising strict lockdowns in other countries as "a mistake", he said he agreed with closing markets and other gathering places "but not complete closure and stopping of life".
Whatever preventive measures are taken, the minister apparently believes they won't be needed for long. In a video clip recorded on Saturday he can be heard claiming that as a result of "extensive research" by the Houthis, Yemen will soon produce a medicine to cure Covid-19.
Yemen's health system is "overwhelmed and collapsing" as a result of the coronavirus epidemic, the UN body that coordinates relief in emergencies and natural disasters has warned.
People with symptoms are often not receiving health care in Yemen "due to a lack of resources or the inability of local facilities to receive patients", the Office for the Coordination of Humanitarian Affairs (OCHA) said in a bulletin issued on Friday.
"Health workers, who almost universally lack adequate protective personal equipment, are also falling sick. Most are also going unpaid," it added.
"Fear of stigma, concerns about safety, inability to access testing, and the perceived risks of seeking care may explain why people are not seeking treatment earlier."
These factors have also led to "a major decrease" in Yemenis seeking health care for any kind of medical problem – which means "we could soon see significant increases in incidences of other diseases such as cholera," the OCHA said.
So far, only 709 cases of Covid-19 have been officially reported in Yemen – 705 by the internationally-recognised government and four by the Houthi regime in the north of the country – but nobody believes the figures. The Houthis stopped reporting new cases after the first four, to avoid lowering morale.
According to the OCHA, the official figures "are not representative of the true severity of the outbreak" and "all indications point to the rapid spread of the virus across the country".
One reason it cited is the lack of capacity for testing suspected cases. Another is the "alarmingly high" number of deaths being reported which points to large numbers of undiagnosed infections. Yemen's case fatality rate (CFR) is about 24% – about four times the worldwide figure.
Médecins Sans Frontières (MSF), which provides medical support in both parts of the divided country, goes further than the OCHA. Yemen's health system is not just collapsing – it has already collapsed according to Claire HaDuong, MSF's head of mission there.
MSF also says it's "obvious" that the virus is circulating widely across the whole of Yemen – including the north where the Houthis don't want to talk about it. The intensive care unit in Sana'a, the Houthi-controlled capital, has 15 beds and "has been full most of the time for the last four weeks"."Five years of fighting had caused Yemen's healthcare system to collapse in large parts," HaDuong said. "Now Covid-19 has made that collapse complete, with many hospitals closing for fear of the virus, or for lack of staff and personal protective equipment. Many people will die of this virus, but we fear that many others will also die from what should have been preventable deaths, because healthcare is simply not available."
At a meeting earlier this month 31 international donors pledged a total of $1.35 billion for humanitarian aid in Yemen but the OCHA points out that this is only about half of what was raised last year, despite the situation in Yemen being worse than ever.
Aid agencies do not have the funding required to deliver on the scale needed, nor to continue existing programmes much longer, the OCHA said. Agencies will be forced to close key programmes unless more funds are provided, and details of programme cuts "will be available soon".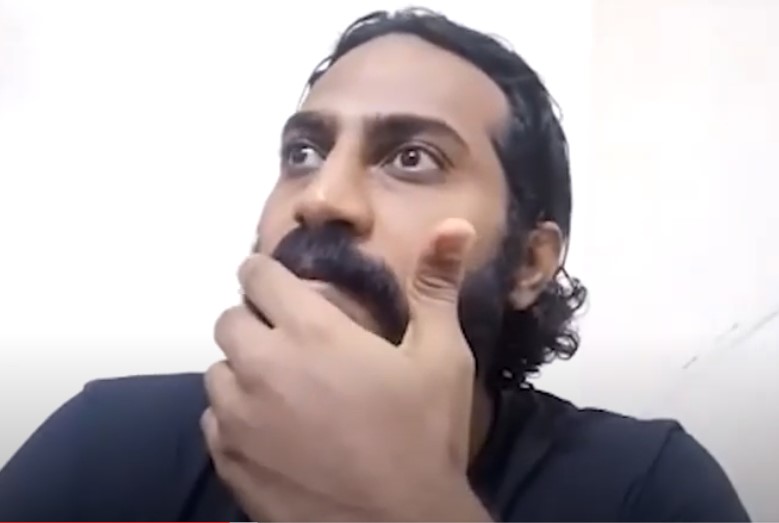 When the coronavirus swept into the Yemeni city of Aden there was little to stand in its way. The war-torn country was already in the midst of a humanitarian crisis and this time last month people were falling ill and dying in untold numbers. Few received any medical treatment because the hospitals were either full or closed. Since then, though, the virus seems to have left the city and moved on to ravage other areas.
Out of 248 Covid-19 cases recorded by the authorities so far this month, only four have been in Aden. Though nobody imagines these official figures reveal the full picture – there are many other cases that go unreported – they do give an indication of where the virus is most active. Currently, the centre of the epidemic is not Aden but Hadramaut province, further east, where 162 cases have been officially recorded since the beginning of this month.
According to Ammar Derwish, a Yemeni doctor living in Aden, the city's coronavirus plague has come to an end. "Nothing is happening right now," he said in an interview posted on YouTube. "It all stopped."
"I never expected to see what is happening right now, here in Aden," he wrote. "The situation is insane. People are falling down, one by one, like dominoes. Especially the old and middle-aged. It starts with fever, then very quickly comes difficulty breathing, and then sudden death. People are still afraid, and they hate to hear the name of the virus. Even some medical staff won't say it in public, like it's cursed."Aden appears to be a tragic example of what happens when the virus is left to run its course. Derwish, who became ill himself, kept a diary during the peak of the epidemic which has since been published online. It's a story of constant phone calls from the sick and relatives of the dying, and it makes grim reading.
While other countries had lockdowns and urged people to isolate themselves, in Yemen there was no real prospect of that. Nor was there any point in trying to protect health services by "flattening the curve" – the health services were already in ruins.
"It is impossible for people in Yemen to be on lockdown in this heat, with no delivery services, government support or services," Derwish wrote in his diary. "Who will bring them food? Who will provide an income for them if they are not allowed to work? How will they feed their families? Staying at home is not an option here."
He added in his YouTube interview: "People were going around, going to the mosque, praying in Eid, praying in Ramadan. There wasn't any lockdown by the government. Maybe 5% of the people made their own self-isolation but the rest of the people were mixing together and the virus hit strongly. Many people died, many survived, but it attacked everyone."
The number who died may never be known for sure, but at one point the city's death rate was at least three times the normal level.
Then, in the middle of June according to Derwish, Aden's coronavirus rampage came to a halt – and the official figures, for what they are worth, seem to support that claim.
If true, it could mean Aden now has what is glibly referred to as "herd immunity" – where so many previously infected people have developed antibodies that the virus can no longer spread. But it has come at a terrible price, as the city's graveyards testify.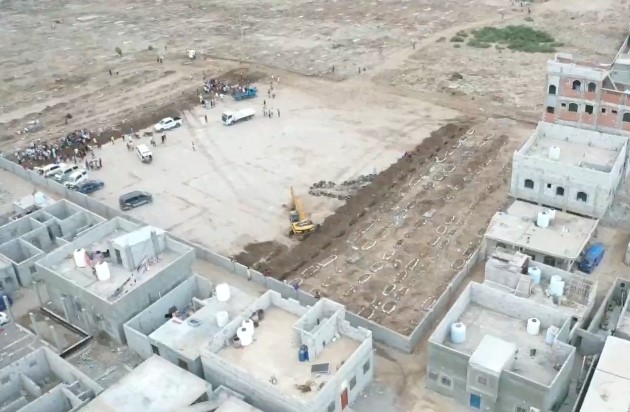 1 August 2020
Because of the ongoing war, Yemen already faced a humanitarian crisis before the coronavirus arrived. Millions are malnourished and vulnerable to disease, and health services are inadequate. Official figures grossly understate the severity of the epidemic.
Thousands of people in Yemen may also be dying from undetected cases of cholera because Covid-19 has overwhelmed the country's health facilities and people are too frightened to seek treatment for fear of the virus, Oxfam warned this week. In a report issued on Tuesday the aid organisation said:
"The number of coronavirus cases in Yemen is likely to peak in the coming weeks while the heaviest rains are expected in August which could deepen a hidden cholera crisis.
"The numbers of recorded suspected cholera cases since March have shown an abnormal decrease. In the first three months of 2020, there were more than 100,000 suspected cases of cholera in Yemen but this dropped by 50% in the second three months. Last year, the numbers increased by 70% in the second quarter because it coincides with the start of rainy season.
"It means it's likely there are already tens of thousands of people suffering with undetected and untreated cases of cholera. According to the WHO, half of those diagnosed with cholera will die from the disease if its left untreated but with timely and adequate treatment, that will remain below 1%."
Besides spreading cholera, flooding during Yemen's rainy season also brings death and destruction. Al-Jazeera reports that since last week at least 14 people have died and more than 35 houses have been swept away in flash floods.
8 August 2020
The aid organisation Médecins Sans Frontières (MSF), which is active in Yemen, said this week:
"The country's national health system – already pushed to the brink of collapse by years of devastating conflict – is struggling to respond to the pandemic.
"There is no money to pay health staff, and personal protective equipment and COVID-19 tests are hard to come by. To make matters worse, misinformation about the virus is fueling fear and stigma, causing many sick people to avoid seeking medical care until it's too late, compounding already high mortality rates."
On Thursday MSF held an online panel discussion about the situation (video here, transcript here).
15 August 2020
In a report published on Friday, the International Organisation for Migration said:
"Access to health services continues to be significantly limited during this critical time: health facilities (only 50% of them are fully functional) are facing severe equipment, medicine and fuel shortages.
"Many health facilities are either full, closing or turning away suspected COVID-19 cases, while reports indicate that people continue to delay seeking care for fear of stigma, safety concerns and limited access to testing."
September 5
The UN's Office for the Coordination of Humanitarian Affairs reported this week that the $3.38 billion international Humanitarian Response Plan for Yemen is only 24% funded and support inside the country is having to be drastically reduced. One effect if this is that nine million people are about to be cut off from medical care and treatment for over a quarter of a million severely malnourished children will stop.
September 17
There are a few countries in the world where the coronavirus pandemic has not followed the course that scientists expected – and the reasons are puzzling.
Yemen is one example in the Middle East and there are others in Africa such as Kenya, Tanzania, Sudan and Somalia.
Covid-19 took a long time to reach Yemen but when it took hold it struck with a vengeance. In the southern city of Aden, May and early June was a desperate time: hospitals were overwhelmed and gravediggers could scarcely keep pace with the burials. Ammar Derwish, a doctor in the city, kept a diary where he described people "falling down, one by one, like dominoes". It would begin with a fever, quickly followed by difficulty in breathing, and then sudden death.
Litttle was done to prevent infections spreading and official figures show the epidemic rose to a peak in mid-June. But then something changed. According to Dr Derwish, new cases quickly dropped to a trickle – and, for what it's worth, the official figures support that view.
A note of caution is needed here. It's difficult to get tested for Covid-19 in Yemen and because of social stigma attached to the disease there are also many people don't want to be tested. Health services are in a terrible state and even where medical help is available people are often wary of seeking it.
But while there have almost certainly been a lot more cases in Yemen than the 2,000 shown by official figures, fluctuations in the official figures – up or down – give a general guide to the course of the epidemic. This is supplemented by evidence from unofficial sources.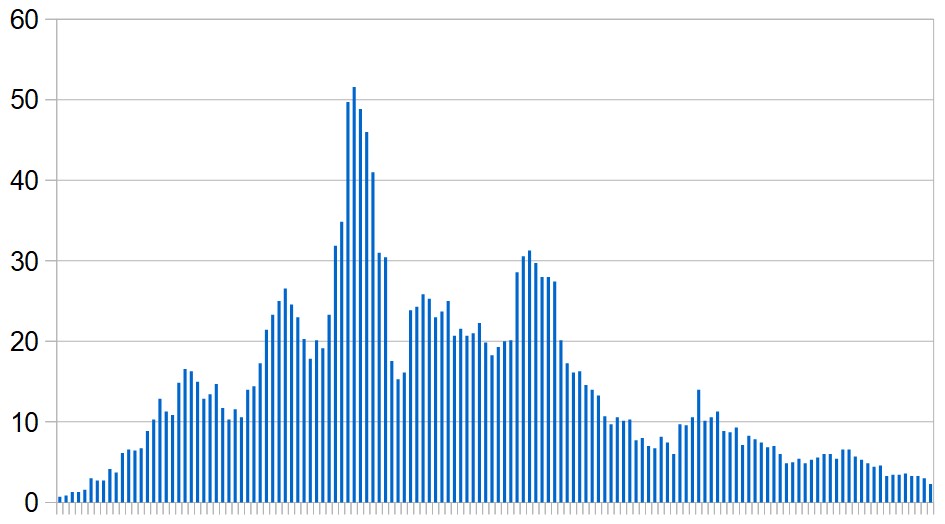 New Covid-19 cases officially recorded in Yemen since the beginning of May. Seven-day rolling average, day by day.
"The anecdotal reports we're getting inside Yemen are pretty consistent that the epidemic has, quote unquote, passed," Professsor Francesco Checchi, an epidemiologist at the London School of Hygiene and Tropical Medicine, told British MPs recently. "There was a peak in May, June, across Yemen, where hospitalisation facilities were being overwhelmed. That is no longer the case."
Why this has happened is still a mystery since – as the professor told MPs – Yemen is one of the few countries where there is almost no effort to prevent Covid-19 transmission.
Five years of armed conflict have left many Yemenis under-nourished and, in theory, more susceptible to infection. Diseases that are rare in better-off countries, such as cholera, diphtheria, dengue fever and chikungunya are prevalent in Yemen.
That – counter-intuitively – could be part of the explanation for Covid-19's retreat there. One possibility suggested by Prof Checchi is that previous exposure to other diseases has given Yemenis some protection against the coronavirus.
So far it's only a hypothesis, but an intriguing one nevertheless.
September 19
Since June the daily number of officially-reported new cases has dropped to single figures. This is contrary to expectations because preventive measures have been minimal. However, anecdotal evidence supports the view that Yemen's epidemic has declined very substantially.
A professor at the London School of Hygiene and Tropical Medicine has suggested that previous exposure to other diseases may have given Yemenis some protection against the coronavirus. Diseases that are rare in better-off countries, such as cholera, diphtheria, dengue fever and chikungunya, are common in Yemen.
November 1
There have almost certainly been a lot more Covid-19 cases than the 2,000 shown by official figures. In a report issued last week, the UN's Office for the Coordination of Humanitarian Affairs (OCHA) said:
"While the number of cases reported continues to show a decline, indicators suggest that the virus is still spreading and the number of confirmed cases and deaths reported are an underestimate.
"A lack of testing facilities and official reporting, people delaying seeking treatment because of stigma, difficulty accessing treatment centres and the perceived risks of seeking care, are some of the reasons behind the low number of reported cases."
November 18
Update on vaccines: Yemen, one of the world's poorest countries, is eligible to receive vaccines through Covax but with two rival governments fighting each other distribution is likely to be problematic.
In May, the Houthis who control much of the north claimed to be working on their own vaccine. Their health minister, Taha al-Mutawakkel, said: "God willing and with the capabilities of our doctors, pharmacists, and laboratory colleagues, we are conducting extensive research and the corona drug will come from Yemen." He added: "There is extensive and promising research and studies – and I stress on the word 'promising'."
February 6, 2021
Update on vaccines: Yemen is due to receive vaccines through Covax, but probably not until April or May. Internal distribution of vaccines is likely to be problematic as the country is in turmoil, with two rival governments fighting each other.