Several Facebook pages have appeared during the last few days which seem to have the sole purpose of making defamatory allegations about me. These include claims that I am paid by Qatar to write nice things about it, that I am spying for Qatar and that I was fired from the Guardian for passing sensitive information to Qatar.
The smears are an apparent reprisal for my investigation into the Global Network for Rights and Development (GNRD), a strange NGO-like organisation with Emirati connections that Norwegian police suspect of money-laundering.
The allegations about me are basically the same ones that were circulated during an earlier smear campaign in February and March (see blog posts here, here, here, and here).
The previous harassment campaign was clearly coming from supporters of GNRD. It circulated smears on Twitter using fake accounts which were also being used at the same time to promote the activities of GNRD's founder-president, Loai Deeb.
So far, the current campaign mostly involves setting up fake Facebook accounts which attempt to befriend my Facebook friends and then post a variety of defamatory graphics, like these: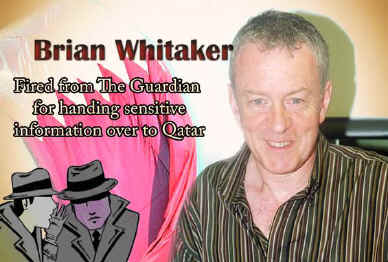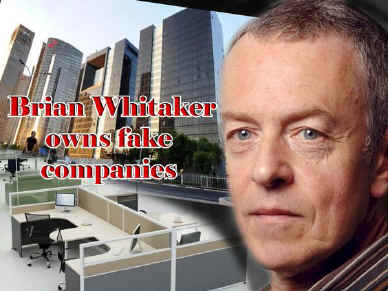 Overnight, there was an attempt to hack my own Facebook account, plus 11 attempts to re-set my Twitter password. I have also begun receiving emails thanking me for subscribing to various websites that I haven't subscribed to. These things all happened during the previous harassment campaign too.
The smears posted on social media appear to be the basis for a statement in GNRD's latest press release which says that I am "alleged to act under direct instructions from Doha, Qatar".
Needless to say, this is untrue. I have no particular connection with Qatar. I have been there only twice, most recently in 2006. On both occasions I was reporting for the Guardian and the Guardian paid all my expenses. I have never received any money from the Qatari government or anyone else in Qatar.
I have also had no assistance from Qatar in connection with my investigation of GNRD, though I have had a lot of assistance from Google. As readers can see, my articles are based almost entirely on open sources which anyone can check for themselves on the internet.
Meanwhile, my Facebook friend Khaled Diab reports what seems to be a new harassment tactic. He received the following message:
"You are a friend on the social networking site Facebook friend with Jewish Zionist Brtani Called Brian Whitaker Can I ask why you are an Arab and Muslim
This inducible Brian Whitaker and gay and powered by Qatar and Israel
This man incites religious and ethical matters in the Islamic Arab societies and receives financial support from Israel for sedition and corruption on all media sites that can be up for it and friendly site on the Internet and an account on Twitter and unfortunately I do not know how to be a friend you have on the social reach all kinds of sites
It also calls for the establishment of associations gay Arab world and so is dangerous"
This reference to "dangerous" gay organisations prompted me to check on GNRD's activities in the field of gay rights. Among the 2,500-or-so pages on its website, I found just three containing the word "gay". Two of these refer to people who have "Gay" as a surname or first name.
The only other mention is a passing reference in a speech by Navi Pillai, the UN human rights chief, which GNRD posted on its website.

Posted by Brian Whitaker
Wednesday, 1 July 2015
This work is licensed under a Creative Commons Attribution-NonCommercial 4.0 International Licence.