Details have begun to emerge about the Emirati funding of GNRD, the strange – and now bankrupt – human rights organisation accused of money-laundering.
In May last year Norwegian police raided GNRD's international headquarters in Stavanger, along with the home of its founder/president, Loai Deeb, on suspicion of money-laundering. Following the police raids GNRD's funding dried up and in July a Norwegian court declared it bankrupt for failing to pay employees' wages.
Legal documents released in Norway and reported last week by Stavanger Aftenbladet show that over a period of two-and-a half years more than $13 million was channelled to GNRD in Norway from "sponsors" in the United Arab Emirates.
It received more than $1.6 million via the UAE in 2013, almost $5 million in 2014 and more than $6.9 million in 2015. The figure for 2015 would probably have been far higher had the transfers not been curtailed in mid-year by the police investigation.
In 2013 and 2015 GNRD's largest donor was an Emirates-based company called Advance Security Technology FZE; in 2014 the main donor was Dubai-based Deeb Consulting FZF – in which GNRD founder Loai Deeb was sole proprietor. Another "significant sponsor" in 2015, according to Stavanger Aftenbladet, was MGS General Trading FZE, also based in the Emirates.
Other companies named as sponsors on GNRD's website were "Kaoud Law", "My Dream" and "Action Design" but little is known about them or what their contribution was. In August 2013, GNRD also received 100,000 euros from al-Mezmaah Studies and Research Center in Dubai.
The scale of the "donations" implies the Emirati companies must have been substantial businesses with profits running into the millions – but it's far from clear that they were.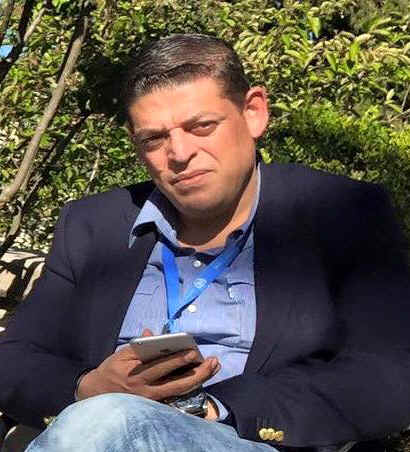 Deeb's own Emirati company, Deeb Consulting, was set up in 2014 and, if his account is to be believed, it almost immediately became profitable enough to start funding GNRD (even though Deeb had no track record in business consultancy and was running it from afar, having never lived in Dubai).
Quoted in Stavanger Aftenbladet, Deeb explained this by saying "I have a large network in the Middle East, so it was possible for me to quickly establish a consultancy there" and "We made some good contracts early." However, he declined to give details, citing confidentiality and Emirati law.
Despite the apparently enormous and instant success of Deeb Consulting, a look at its website casts doubt on its level of expertise. As I demonstrated in a previous blog post, large parts of the website's content have been plagiarised from the websites of established consultancy firms.
Apart from being listed in several online business directories for the UAE, the other companies – Advance Security Technology and MGS General Trading – have no presence on the internet. A logo for Advance Security Technology was displayed on GNRD's website among its sponsors but a Google image search reveals no other usage of the logo except in connection with GNRD.

If these companies were not funding GNRD out of their profits, the most obvious alternative is that they were being used as conduits to disguise the true source of the money. It may be significant that all three companies are based in Emirati free zones, as indicated by the initials after their names. This would allow any income they received to be transferred abroad in full without deducting tax.
Asked why Emirati businesses would want to donate so much money to a human rights organisation in Norway, Deeb told Stavanger Aftenbladet it might seem a lot to Norwegians but for some businesses in the Emirates it is not so much: "They wanted to support the work of human rights with these funds." He added that he did not understand how support for such work could be considered money laundering. Both Deeb and GNRD (the Global Network for Rights and Development) deny the charges.
The money-laundering case has yet to come to court and Norwegian police remain tight-lipped about their investigation which is believed to involve transactions in multiple countries. However, the police have previously said they suspect the money involved is the "proceeds of crime".
In 2013, Deeb's personal income – which had been around $25,000 a year until 2012 – suddenly leapt to $600,000, raising questions about where the money was coming from.
During last year's raids, police seized gold jewellery valued at $220,000 from Deeb's home. According to the police it had been bought with cash. Deeb's wife claimed the jewellery belonged to her and in January she went to court seeking to have it returned. The court refused, saying it was "likely" that "at least the bulk" of the seized items had been purchased using the proceeds of criminal acts.
Norwegian media have also reported that in 2014 Deeb bought two properties in Norway for a total of 12.3 million kroner ($1.6 million) and paid for them in full without taking out a loan. In Jordan, he is said to have bought a villa for $534,000 – again, without taking out a loan.
This work is licensed under a Creative Commons Attribution-NonCommercial 4.0 International Licence.