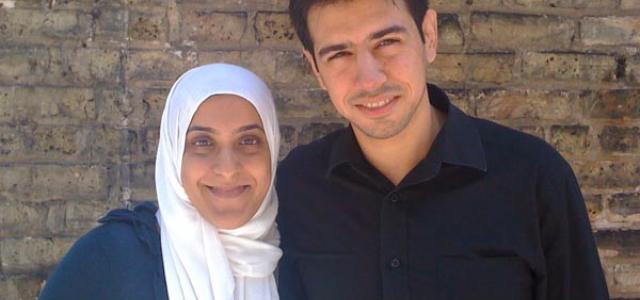 The Doha Centre for Media Freedom was set up by the emir of Qatar in 2007. Press freedom and quality journalism, its mission statement says, "are vital for empowering citizens to participate in social and political life. Well functioning media are crucial for healthy societies and sustainable economies".
The Doha Centre for Media Freedom has recently complained about harassment of journalists by the authorities in Iraq, Sudan, Israel, India, Pakistan, India and Sweden but has yet to comment on a case much closer to home.
Last week access to the Doha News website was suddenly blocked inside Qatar by the country's two main internet service providers, Ooredoo and Vodaphone. Doha News responded by switching to an alternative web address – which was then also blocked.
On Sunday, after several days' silence, Ooredoo confirmed to Doha News that it is blocking the website "due to concerns raised regarding the licensing of your organisation". It added: "The two authorities best-placed to help you resolve this issue are the Ministry of Culture and the Ministry of Economy and Commerce."
Vodafone issued a similar statement urging Doha News to "liaise directly with the Ministry of Culture and also the Ministry of Economy and Commerce".
"Licensing" regulations are often used by Arab governments as a means to control independent media and sometimes to close them down. Claiming that publishers have broken the licensing rules allows the authorities to side-step accusations of censorship.
In the case of Doha News the puzzling question is why the authorities have decided to take action now. It doesn't appear to be the result of any particular article and, according to Doha News, the authorities did not raise any concerns with them before blocking the website.
The exact nature of the "licensing" problem is yet to be revealed but if it isn't simply a pretext for harassment why did the Ministry of Culture and/or the Ministry of Economy and Commerce not contact Doha News about it before blocking the website?
The survival of Doha News website is important because it is one of the few independent news sources in Qatar. The two television networks – Qatar TV and al-Jazeera – are government-owned and all the printed newspapers (seven of them) belong to members of the ruling family or their associates.
Doha News was founded in 2009 by two American journalists, Shabina Khatri and Omar Chatriwala, and has built up a substantial following – it currently claims a million unique visitors to its website every month.
Its success is largely a result of its quality reporting and its willingness issues that other local media shy away from. One of its more notable achievements was a very thorough investigation of the Villaggio shopping mall fire which killed 13 children and six adults in 2012.
Doha News is still accessible outside Qatar and an article here describes alternative ways of accessing it inside Qatar.
This work is licensed under a Creative Commons Attribution-NonCommercial 4.0 International Licence.