More than five years after Assad regime said it was renouncing chemical weapons, international inspectors are still unable to verify that it has really done so.
Syria joined the Chemical Weapons Convention under international pressure in 2013 following a nerve agent attack in Ghouta that killed hundreds of people – and by joining the convention committed itself to chemical disarmament. It was required to declare all its stocks and related production facilities, which would then be destroyed or dismantled under supervision of the Organisation for the Prohibition of Chemical Weapons (OPCW).
All chemicals declared by the regime were removed from Syria in 2014 and destroyed. The OPCW also verified the destruction of all 27 chemical weapons production facilities declared by the regime.
The word "declared" is important here because the initial declaration – as the regime later acknowledged – was incomplete. During the last few years numerous amendments have been made to the original document in the light of inspectors' discoveries and the OPCW has still not accepted the revised declaration as complete. There remain "gaps, inconsistencies and discrepancies" (to use the official phrase).
Syria initially declared four different chemical warfare agents but, following "consultations" with the OPCW, it added a fifth to the list. Later, tests on samples obtained by inspectors in Syria "indicated potentially declarable activities involving five additional chemical agents" and more "consultations" ensued.
Seeking explanations
Almost three years after the start of this process, the OPCW reported that there were still four chemical agents detected through sampling whose presence the regime had "not yet adequately explained".
There were also discrepancies between Syria's records of chemical weapons production and the quantities it had declared. The OPCW said it was "unable to verify the precise quantity of chemical weapons that were destroyed or consumed" before Syria signed up to the convention. At one point the regime claimed it had used 15 tonnes of nerve agent and 70 tonnes of sulfur mustard for research – figures that the inspectors found hard to believe since only tiny amounts would be needed for research.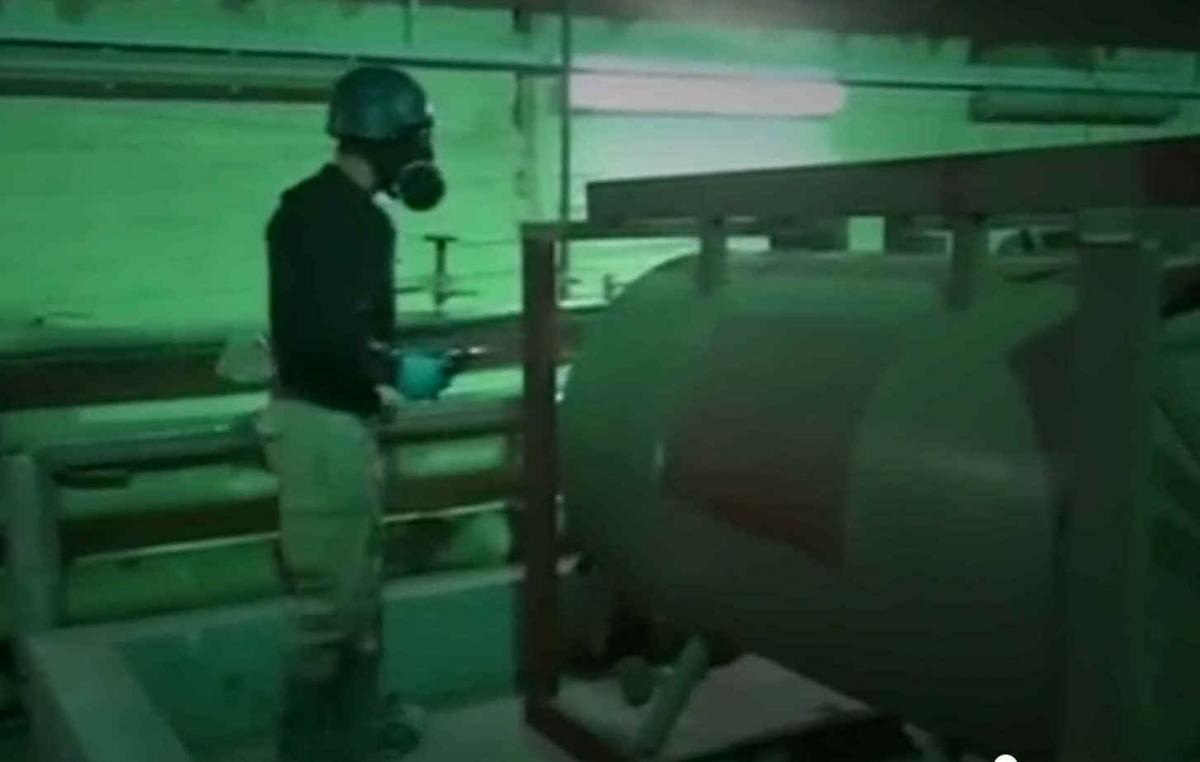 On the munitions front, there were difficulties accounting for 2,000 or more chemical shells which Syria said it had either used or destroyed – after purportedly adapting them for non-chemical purposes. Again, the inspectors doubted the truth of this because converting the shells into conventional weapons would scarcely have been justified by the effort and expense.
While some of these problems might be attributed to poor record-keeping or Syrian unfamiliarity with the precise requirements of the Chemical Weapons Convention, the regime's general approach has not been suggestive of sincere intentions.
Inspections hampered
Inspectors working on the ground in Syria faced various difficulties which which cumulatively gave the impression of intentionally hampering investigations. According to a Reuters report, these have included "withholding visas, submitting large volumes of documents multiple times to bog down the process" and last-minute restrictions on site inspections.
Inspectors have also had difficulty gaining access to the most relevant Syrian officials – those with "strategic knowledge and oversight" of the chemical weapons programme.
In April last year the OPCW sent Syria a list of "unanswered questions" – to which Syria replied three months later. After studying the reply, the OPCW concluded that it didn't really tell them anything new.
Summarising the position last July, the OPCW said:
"While the Syrian Arab Republic has remained engaged with the Secretariat in efforts to clarify outstanding issues, the nature and substance of the information that has been provided to the Secretariat do not enable it to resolve all identified gaps, inconsistencies, or discrepancies in the declaration."
It added that the number of unresolved issues had grown rather than decreased and "the Secretariat therefore remains unable to state that the Syrian Arab Republic has submitted a declaration that can be considered accurate and complete".
New construction work
Towards the end of last year inspectors visited the Barzah and Jamrayah branches of the Scientific Studies and Research Centre (which carried out chemical weapons research, among other things) and found "ongoing construction activities" at both sites. The building work at Barzah was especially interesting because it had been targeted by US-led airstrikes the previous April in response to the reported chemical attack on Douma. The OPCW "advised" Syria that in future it should be notified about "the nature and scope" of any such activity before construction began – and Syria reportedly agreed.
Since then, there have been renewed efforts "to clarify all outstanding issues" relating to Syria's 2013 declaration. Meetings were held in Lebanon in February and at The Hague in March to map out a way forward.
However, this is unlikely to put an end to the wrangling any time soon. Last month, inspectors made five visits to the sites of former chemical weapons production facilities and collected 33 samples. The results of laboratory tests are still awaited.
This was not routine sampling and it suggests the OPCW had suspicions of illicit activity. Previous sampling of this kind, in 2014, revealed several undeclared chemical sites, plus evidence that the regime had been working on soman – a nerve agent not mentioned in its initial declaration.
'Incidents' under investigation
Meanwhile, the OPCW's Fact-Finding Mission is investigating five reported chemical "incidents" from 2017. These are:
Kharbit Masasnah on 7 July 2017 and 4 August 2017
Qalib Al-Thawr, Al-Salamiyah, on 9 August 2017
Yarmouk, Damascus, on 22 October 2017
Al-Balil, Souran, on 8 November 2017
These don't appear to have been reported in the media at the time and it's unclear why the OPCW is interested in them now. However, this latest investigation is taking place under new rules – introduced last June – which allow the OPCW to apportion blame for chemical attacks. Previously, its role was limited to establishing what happened.
If the Fact-Finding Mission concludes that chemical weapons were used, or are likely to have been used, the new Investigation and Identification Team will then step in and try to find out who was responsible.
This work is licensed under a Creative Commons Attribution-NonCommercial 4.0 International Licence.