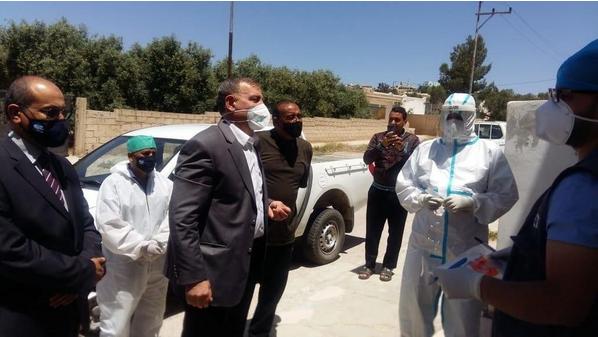 By May 6, Jordan had gone ten days without any Covid-19 infections coming to light inside the country. Since then, though, there have been 166 new cases – more half of them linked to a single truck driver in Mafraq province.
After returning from Saudi Arabia the driver was sent into home quarantine but ignored the rules and hosted a party. As a result, 91 other people have since become infected.
Among those was an ice cream distributor who passed the virus on to a shopkeeper in Jerash. Contact tracing then led to the closure of 38 other shops that dealt with the same ice cream supplier.
---
CLICK HERE to jump to Middle East updates
---
There have also been three cases in Zarqa and two in Irbid which are probably linked to other infected contacts of the truck driver.
Jordan's situation is an example of what might be expected in other countries during the later stages of the pandemic. So far, the spate of infections doesn't amount to a second wave – it's more a matter of hunting for new outbreaks and quashing them before they get too big. In the meantime, Jordan has relaxed a lot of its previous restrictions.
Earlier this week, Nathir Obeidat of the National Committee for Epidemics described Jordan's epiemiological situation as "comfortable" – though he said "No one can know for sure when life will return to normal as it was before the epidemic".
Obeidat went so far as to indicate that wedding parties could soon be allowed again, but they might have to be limited to 50 people with everyone taking a test before the event.
In Jordan, the main risk now comes from people entering the country and starting new outbreaks if they are not quarantined properly.
Since the affair of the Mafraq driver came to light a further 51 truck drivers have tested positive after arriving on the Jordanian side of the Saudi border, according to the health ministry's daily updates. Eighteen of them are Jordanians.
There are also three drivers – residents of Amman – who have tested positive during home quarantine after initially testing negative at the border. At present it's unclear if they followed to isolation rules and efforts are under way to trace any contacts.
Hopefully, that won't happen again because drivers who test negative at the border are now being placed in supervised quarantine rather than being asked to isolate themselves.
Jordan has also been repatriating several thousand citizens – mainly students – who had become stranded abroad. Since the first week of May 15 of these have tested positive, either on arrival or while in supervised quarantine.
Cross-border travel means Jordan is likely to continue reporting new cases for some time, but if the tightened-up quarantine arrangements work they shouldn't lead to further infections inside the country.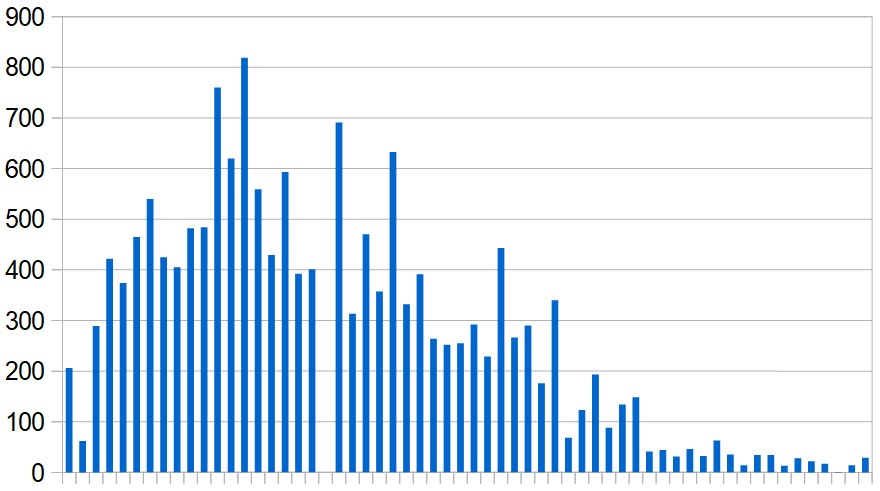 ---
New cases
A further 9,322 Covid-19 infections have been reported in the Middle East and North Africa since yesterday's update.
Saudi Arabia reported the largest number of new cases (2,593), followed by Iran (2,294) and Qatar (1,365).
Iran appears to be having a second wave of the epidemic and the number of new cases reported yesterday is the highest daily figure since April 5.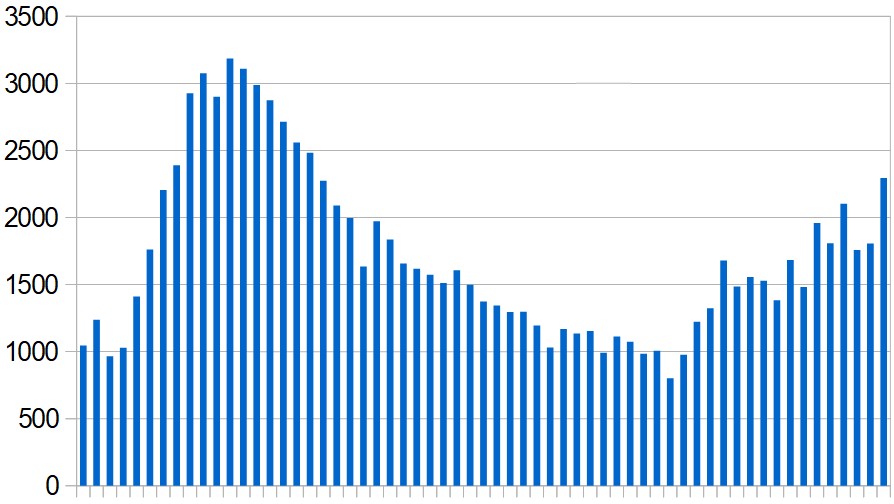 The list below shows cumulative totals (excluding Iran) since the outbreak began, with day-on-day increases in brackets.
Algeria 7,201 (+182)
Bahrain 7,184 (+228)
Egypt 12,674 (+445)
Iraq 3,554 (+150)
Israel 16,650 (+29)
Jordan 629 (+16)
Kuwait 15,691 (+841)
Lebanon 931 (+20)
Libya 65 (-)
Morocco 6,952 (+22)
Oman 5,671 (+292)
Palestine 567 (+7)
Qatar 33,969 (+1,635)
Saudi Arabia 57,345 (+2,593)
Sudan 2,591 (-)
Syria 58 (-)
Tunisia 1,043 (+6)
UAE 24,190 (+832)
Yemen 134 (+2)
TOTAL: 196,965 (+7,028)
Note: Yemen's total includes four cases reported by the unrecognised Houthi government in the north of the country.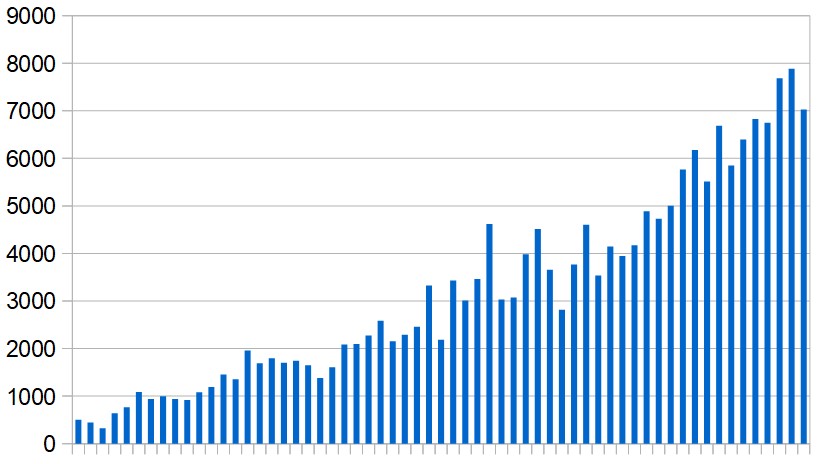 ---
Death toll
A further 120 coronavirus-related deaths were reported in the region yesterday – 69 of them in Iran and 15 in Egypt.
Abnormally high numbers of deaths continue to be reported from Yemen's southern city of Aden (see previous updates). It's not known how many are due to Covid-19 because other diseases are also circulating there.
The list below shows cumulative totals of reported deaths in the region outside Iran, with day-on-day increases in brackets.
Algeria 555 (+7)
Bahrain 12 (-)
Egypt 645 (+15)
Iraq 127 (+4)
Israel 277 (+5)
Jordan 9 (-)
Kuwait 118 (+6)
Lebanon 26 (-)
Libya 3 (-)
Morocco 192 (-)
Oman 26 (+1)
Palestine 4 (-)
Qatar 15 (-)
Saudi Arabia 320 (+8)
Sudan 105 (-)
Syria 3 (-)
Tunisia 46 (+1)
UAE 224 (+4)
Yemen 21 (-)
TOTAL: 2,728 (+51)
Note: Yemen's total includes one death reported by the unrecognised Houthi government in the north of the country.
CLICK HERE for previous updates
For anyone interested: A spreadsheet documenting the coronavirus cases and deaths reported in the region each day can be viewed here.
This work is licensed under a Creative Commons Attribution-NonCommercial 4.0 International Licence.