Following the discovery that a Kuwaiti government minister who uses the title "Doctor" had got his PhD from a bogus university, more dodgy degrees among the Gulf state's citizens have come to light.
Videos posted on YouTube show "graduation" ceremonies in Kuwait where dozens of people received certificates issued by the so-called American University of London (AUOL).
Fraudulent qualifications are a growing problem in the Middle East. For some they offer a short cut to a well-paid job while for others they are a way of acquiring social status.
Kuwait has been cracking down on the sale of forged certificates but forgery is only one part of the problem. There are also countless unrecognised "universities" – often consisting of little more than an office and a website – which purport to offer real degrees. Many of them operate from western countries but make a point of seeking out students in the Middle East.
Their certificates are essentially worthless, however. Without official recognition and proper accreditation there's no guarantee of educational standards. A major part of their sales pitch is that they offer more flexibility than recognised universities. That means students can study remotely and at their own pace but it also means "experience" can be counted towards a degree, thus reducing the amount of academic work to be done or even eliminating it entirely. An investigation by the BBC's Newsnight programme, for example, found it was possible to buy a degree from AUOL without any studying at all.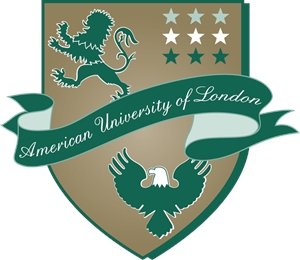 AUOL is one of six self-proclaimed "American universities" operating in Britain that are known to have issued unrecognised degrees: the others are the American University in London, the American University for Leaders, the European American University, the British American University and the American International University of Management and Technology. There's also a real one – Richmond, The American International University in London – whose degrees are recognised.
Minister's doctorate
Earlier this month the Kuwaiti government circulated biographical notes about its newly-appointed housing minister, "Dr" Abdullah Abdul-Samad Marafie. These showed he had acquired the "Doctor" title through a PhD from the American University in London (AUL) which at the time was located above a betting shop in the Holloway district.
A year before Marafie obtained his doctorate AUL had been prosecuted and fined for what magistrates described as "substantial deception" – misleading students into thinking they would be gaining an accredited university degree.
UAL has since changed its name to "American University for Leaders" and moved to Uxbridge on the outskirts of London. To avoid further legal problems its current prospectus has a cautionary note at the bottom of page four: "We are not a British university," it says. "Nor do we offer British qualifications."
Ceremonies in Kuwait
Meanwhile, the American University of London (AUOL) lists on its website hundreds of "distinguished graduates" over the last 20 years. Although it doesn't give their nationalities, the vast majority have names suggesting they are from Arab or Muslim countries.
In April 2013 AUOL held a graduation event in Kuwait which is recorded in a series of three videos. One of them shows the opening ceremony with a procession of students wearing mortarboards and gowns with gold trimmings. Another shows the presentation of certificates and the third video is a speech by AUOL's president, Michael Nimier.
In addition to the Kuwaitis who received degrees there were also two people from Dubai described as "VIP graduates".
Another set of videos (here, here, and here) shows a similar "graduation" ceremony which took place in Kuwait in 2011.
Degrees at a distance
In common with most other unrecognised universities AUOL offers degrees through "distance learning". Teaching materials are provided online, so there's no need for students to leave their home country.
It's unlikely, therefore, that many of them have tried visiting AUOL at the London address on its website. If they did so they would find themselves outside a small shop in the Old Brompton Road where AUOL has a mailbox.
By resorting to distance learning, fake universities avoid the expense of a physical campus, with the result that they can charge lower fees than real universities. Some fake universities have an additional outlet for their degrees through affiliation arrangements with privately-run colleges in other countries – which is what appears to have happened in Kuwait.
Distance learning has a particular appeal to students from disadvantaged backgrounds who want to gain a qualification while earning an income at the same time. It can be a valid form of education and many countries have officially-recognised "open" universities where much of the teaching is online.
However, a lot depends on the way it is done. In the case of fake universities distance learning can be less about educating people and more about countering any impression they are simply selling degrees.
One of the defining characteristics of fake universities is that a flexible attitude to academic work is part of their sales pitch, and their publicity makes clear that short cuts are available.
Students at AUOL, for instance, can obtain a degree either by completing a series of modules or by writing a thesis/dissertation. In conventional universities, they are expected to defend their thesis in an oral examination but AUOL says it "normally" dispenses with that, so long as the candidate's supervisor agrees.
MBA degree for a dog
AUOL also offers "Accreditation of Prior Experiential Learning" which, according to its website, takes into account professional and work experience and "may include paid or unpaid work, courses attended, leisure pursuits and hobbies".
The website states that this applies only to students over 25 who have worked for at least three years, and the experience should be relevant to the field of study.
In practice, though, AUOL's rules can be a lot more generous than its website suggests, as BBC reporters discovered when they applied for a Master's degree in business administration on behalf of a dog.
They pretended the dog was a management consultant and submitted a one-page CV which included 15 years of fictitious work experience plus a non-existent undergraduate degree.
Although the instructions said applicants had to include photocopies of their previous qualifications, this proved unnecessary, and AUOL clearly didn't bother checking the claims made in the CV. Nor, as it turned out, was there any need for a thesis, dissertation or other academic work.
Four days later an email came back saying the application had been approved on the basis of previous "experiential learning" and AUOL would register the degree within a couple of weeks once the £4,500 fee had been paid.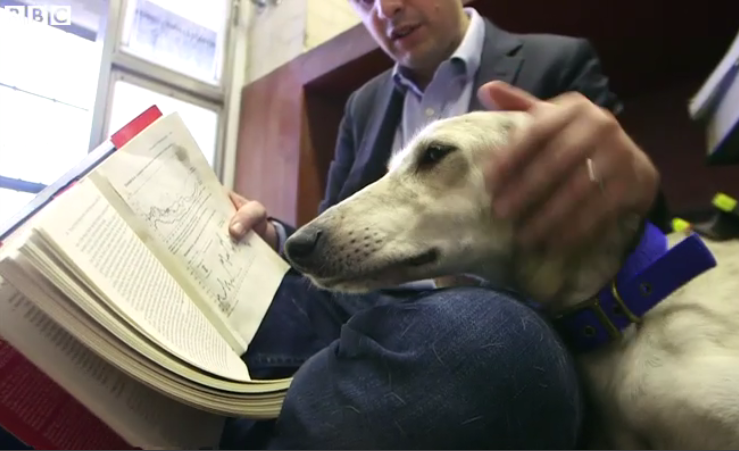 This work is licensed under a Creative Commons Attribution-NonCommercial 4.0 International Licence.