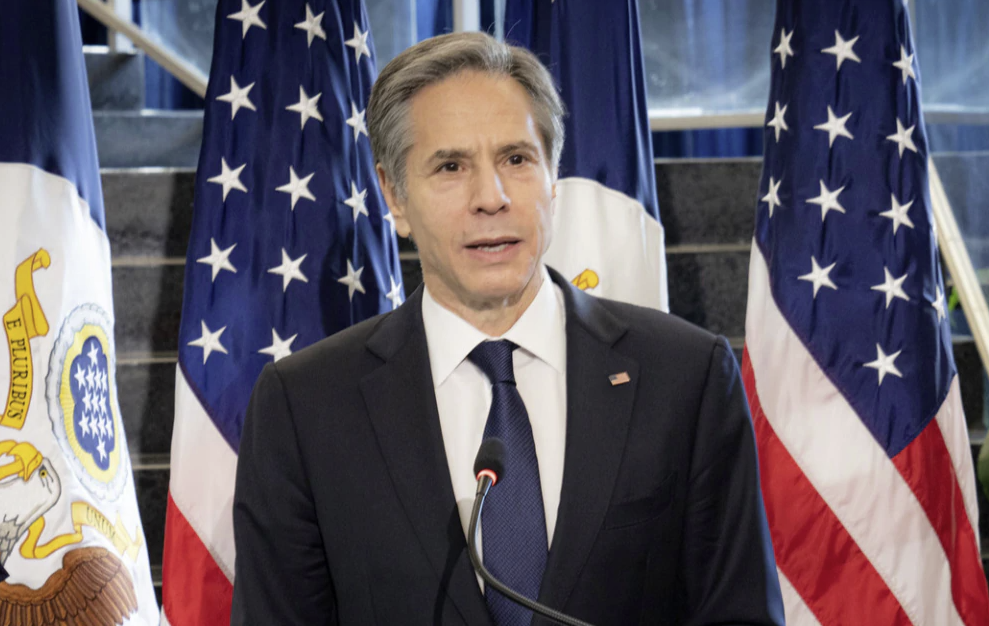 When Antony Blinken, the newly-appointed US Secretary of State, gave his first press briefing on Wednesday the first topic to come up was the war in Yemen. It's rare for Yemen to receive much attention in Washington but there are signs that the Biden administration intends to take an active interest.
The immediate reason for this attention was a decision by the Trump administration, in its final days, to designate the Houthi movement as a terrorist organisation. That prompted widespread objections from aid agencies and others – not because designation was undeserved but because the resulting sanctions would have greatly exacerbated the country's humanitarian crisis.
Although the Biden administration hasn't actually reversed Trump's decision, implementation is on hold while it reviews the situation.
"It's vitally important," Blinken told reporters, "that we do everything we can to get humanitarian assistance to the people of Yemen who are in desperate need. And what we want to make sure is that any steps we are taking do not get in the way of providing that assistance."
Blinken noted that about 80% of Yemen's population live in areas controlled by the Houthis who seized the capital in 2014, forcing the internationally recognised government to flee to the south.
He accused the Houthis of "committing acts of aggression against our partner, Saudi Arabia, committing human rights abuses and other atrocities, [and] creating an environment in which we've seen extremist groups fill some of the vacuums".
But the Saudi-led coalition which has been fighting the Houthis didn't escape his criticism either. "At the same time," he continued, "we've seen a campaign led by Saudi Arabia that has also contributed to what is by many estimates the worst humanitarian crisis in the world today, and that's saying something".
In a separate development which also impinges on Yemen, the new administration is reviewing American arms sales to Saudi Arabia and its chief ally in the anti-Houthi coalition, the United Arab Emirates.
So far, this is being presented as part of a normal process rather than a change of policy. In his remarks on Wednesday, Blinken said: "Generally speaking when it comes to arms sales, it is typical at the start of an administration to review any pending sales, to make sure that what is being considered is something that advances our strategic objectives and advances our foreign policy. So that's – that's what we're doing at this moment."
However, the new administration has already said it will end US support for the Saudi-led military campaign in Yemen – though it wants to do so while maintaining its broader relationship with the kingdom.
At his confirmation hearing in the Senate, Blinken said: "We have a partnership with Saudi Arabia. I believe we should do what we need to help defend Saudi Arabia against aggression directed at it, including from Yemen and the Houthis. But we have real concerns [about] the policies that our Saudi partners have pursued ..."
In that context the administration's decisions to review designation of the Houthis and the arming of their enemies can be seen as the start of an American re-engagement in the Yemeni crisis which could end the current paralysis in diplomatic efforts towards a ceasefire.
That would certainly be a welcome development, though the shape of a eventual political solution remains as elusive as ever.
This work is licensed under a Creative Commons Attribution-NonCommercial 4.0 International Licence.