Country narrative: Sudan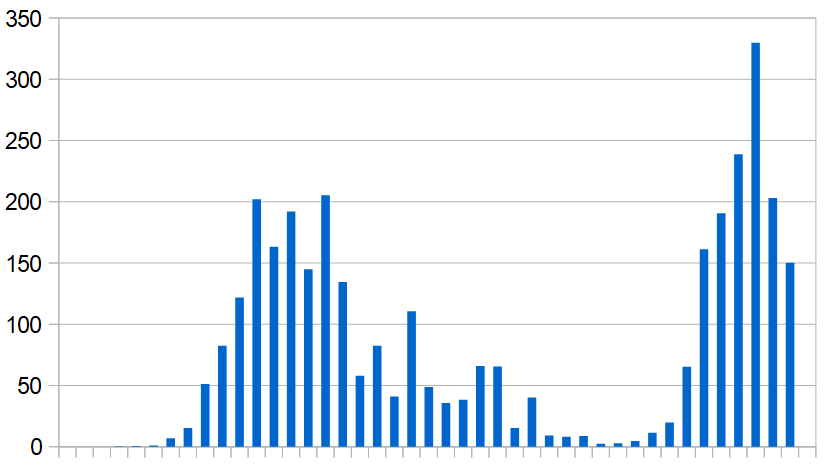 March 14, 2020
A 50-year-old man who died in Khartoum on Thursday was confirmed on Friday as Sudan's first – and so far only – coronavirus case. He is said to have visited the UAE at the beginning of this month.
March 19
The World Health Organisation reported a second case in Sudan. In Kassala, near the border with Eritrea, two suspected cases have been quarantined. On Monday the authorities declared a state of emergency which included the sudden closure of Khartoum airport – forcing a Turkish airliner to turn back to Istanbul. As a result, more than 30 Sudanese now appear to be stranded in Turkey.
March 20
Sudan has so far confirmed only two cases but the health ministry says there are also 21 suspected cases.
April 18
The total of known Covid-19 infections in Sudan has more than doubled since yesterday. Following the latest batch of test results there are now 66 confirmed cases. So far, 10 people have died. These are small numbers in comparison with many other countries but there are signs that the spread of the virus in Sudan is becoming more difficult to contain.
Sudan's first case came to light on March 12 when a man who had recently visited the United Arab Emirates died in Khartoum. By the beginning of April there were still only seven confirmed cases but more than 20 people had been put into quarantine.
The authorities have been following up cases in an effort to trace the sources of infection. According to a UN situation report, 12 of the 32 cases identified before the latest increase were "imported" by people with a recent travel history and 18 were the result of direct contact with those already infected. The remaining two cases were more worrying because, in the words of the UN report, they indicated "the possibility of community transmission".
Among the latest cases, the health ministry attributes some to foreign travel and contact with known cases but also says "a number" of them are not explained by contact or travel. Again, this hints at transmission within the local community.
Of the 66 currently known cases, 61 are in the Khartoum administrative area (in seven different districts), plus three in the White Nile province and one each in the Nile River and Gezira provinces.
A three-week lockdown of Khartoum takes effect today, and people have been told to restrict their movements to small areas. There are also restrictions in the Nile River, Blue Nile and Red Sea provinces, including the closure of Port Sudan's Grand Market. Travel in and out of North Darfur is being suspended.
On Thursday, the prime minister dismissed Lt Gen Ahmed Abdoun, the military governor of Khartoum, after he refused to implement a ban on group worship in the capital's mosques and churches that had been announced by the minister of religious affairs.
April 22
Confirmed cases have risen from 32 to 140 over the last five days. The infections currently being detected are mostly in the Khartoum area where there are some signs the virus has taken root within communities. However, the UN says the sharp increase in confirmed cases may be due to increased testing as an additional laboratory is now in operation. Meanwhile, the Central Committee of the Sudanese Doctors (CCSD) has warned that 13 hospitals in the country are on the point of closing because of a lack of equipment and protective gear for health workers.
May 2
Sudan's Covid-19 outbreak is still in its early stages but growing fast. Confirmed cases have more than doubled over the last five days and now total 533.
The vast majority of these infections have occurred in and around the capital, Khartoum, where the authorities imposed a three-week lockdown on April 18. There's a curfew between 1pm and 6am, public transport is suspended and other vehicles can't be used without a special permit.
But it's not going according to plan. For many Sudanese social distancing is difficult or impossible, many don't believe they are in danger and there's also resistance from supporters of the ousted president, Omar al-Bashir.
The Sudanese website Dabanga reports:
"Long queues are witnessed each day in front of bakeries, selling points of cooking gas, and fuel stations, due to shortage of the commodities.

"A number of people in the capital however seem not to take the precautions seriously. They ignore the measures, arrange transport themselves, and gather for demonstrations."
Dabanga says some of Bashir's supporters have also tried to confuse the issue by claiming the coronavirus outbreak is an invention of the new government to distract attention from the country's economic crisis.
On Thursday the government deployed hundreds of troops in Khartoum – members of the Sudanese army and the Rapid Support militia – in an effort to enforce the restrictions. The authorities have also warned that drivers caught using vehicles without a permit will lose their licence and face prosecution.
Twenty-three members of the former regime – including ex-president Bashir, who was overthrown a year ago in a popular uprising – are detained in Kobar prison in Khartoum, and their supporters are now calling for their release, citing Covid-19 as the reason.
One of the detainees, Ahmed Haroun who has been indicted by the International Criminal Court on war crimes charges, is said to have become infected – though there is no official confirmation.
The World Health Organisation views prisons as potential Covid-19 hotspots and recommends releasing prisoners where possible. But the fear in Khartoum is that if Bashir and his cronies are released and put under house arrest they are likely to escape.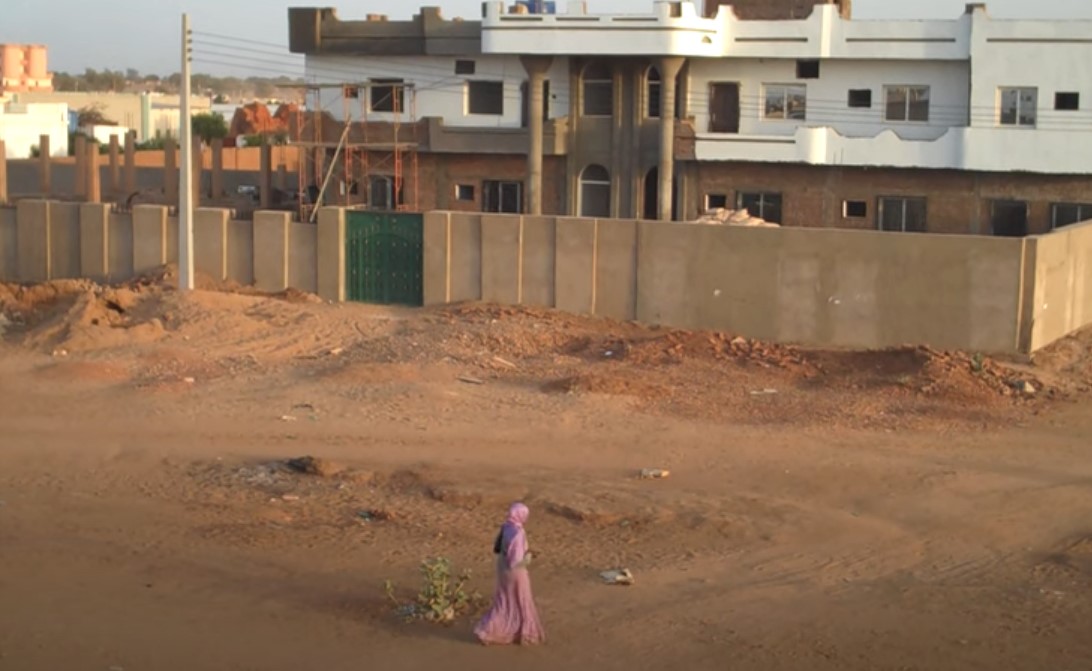 According to official figures, there are now almost 4,000 Covid-19 cases in Sudan – a third of them recorded during the past week.
Those are the ones known to the authorities but health minister Akram Ali al-Tom readily acknowledges that the real number is higher. "The virus is running in front of us," he said in an interview with the BBC.
In the North Darfur region only 28 cases of Covid-19 have so far been confirmed but in the regional capital, al-Fashir, unusually large numbers of deaths are occurring and a medical team has been sent to investigate.
There are some indications that these may be due to the coronavirus but it's difficult to firmly establish the reasons for these deaths if they happen at home – as many of them do. Bodies are buried quickly and families often see no point in establishing the cause of death. The authorities have now responded by banning burials without a death certificate and a permit.
The 170 deaths in Sudan that have been officially linked to Covid-19 look less alarming when viewed alongside other causes of premature death in the country. Last Thursday, at least 57 people died in North Darfur when a goods vehicle collided with what is described as a "passenger lorry" and caught fire. Since the beginning of this month a further 59 have died in tribal clashes in various places. Events such as these tend to be viewed with a sense of fatalism.
With regard to Covid-19, the Sudanese authorities have decreed the usual preventive measures but there's resistance from the public and the government lacks the power or perhaps the will to enforce the rules.
When Sudanese students returning from Wuhan in China objected to being quarantined, they were allowed to go to their homes instead. Others, placed in quarantine centres, have left early because of the poor conditions there.
The health minister has repeatedly complained about the public's "lack of commitment" to quarantine and other precautions. His outspoken warnings have been welcomed by some but resented by others. One Twitter user said it was unacceptable for the minister to criticise the public in this way, while others saw it as an attempt to divert attention from the government's failure to halt the epidemic.Last Friday, the religious affairs minister announced a ban on holding the traditional Eid al-Fitr prayers in mosques. Many not only defied the ban but thronged the markets to do their Eid shopping too.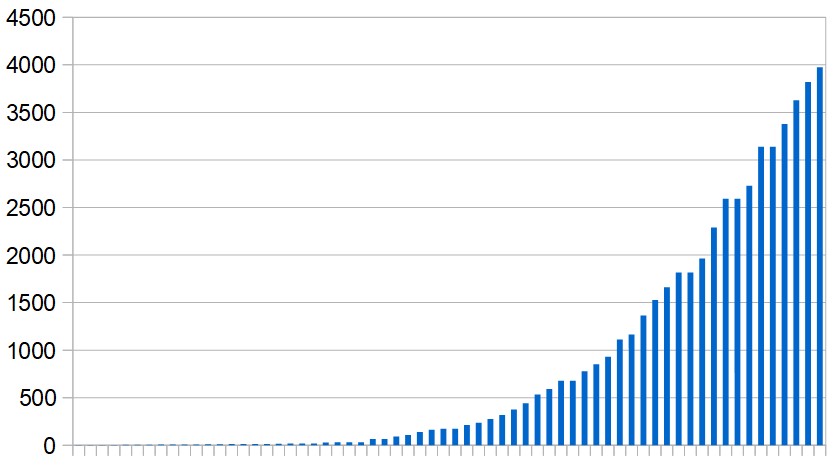 According to health ministry figures only a couple of hundred people have been infected by the Covid-19 coronavirus in Sudan's Darfur region but reports from this remote and troubled part of the country tell a different story.
For several weeks now, unusually large numbers of people have been dying. Many of those who fall ill have typical symptoms of coronavirus but there's little or no follow-up by the authorities.
Nationwide, Sudan has 6,879 recorded cases – more than 5,000 of them in and around the capital, Khartoum – though even the health minister has acknowledged that they don't reflect the true extent of the problem.
Darfur is home to around 1.6 million displaced people. Malnourishment and disease is widespread but local doctors blame most of the current increase in sickness on the coronavirus.
Last month 52 members of the UNAMID peacekeeping mission at a logistics base in North Darfur were quarantined after two of them tested positive.
The Darfur region covers an area the size of Spain and the risk of epidemics is high. Several factors make prevention, detection and treatment of disease more difficult, as a report from the Associated Press explains.
Some also doubt the virus is real, viewing it as a conspiracy to "keep people in their homes where the old regime can come and kill them."In the displacement camps and many villages basic hygiene – such as regular handwashing – and social distancing is difficult to maintain. "At Abushouk camp, each bathroom is shared by dozens of people. Around the territory, markets and mosques – along with a growing number of funerals – continue to draw crowds," AP's report says.
For those who fall ill there's little point in seeking medical help – Darfur has only one health facility for every 15,000 people. "Residents in rural areas must travel long distances to reach one," AP reports. "Doctors say quarantine centres have no more than a few dozen beds, two or three ventilators and cheap gowns and surgical masks for protection equipment."
Testing capacity is very limited, too. "Before a new testing centre opened this month in Nyala, South Darfur, testing was centralised in one laboratory in the capital, Khartoum, which processes just around 270 samples each day. Health workers in Darfur say that results can take a week to come through."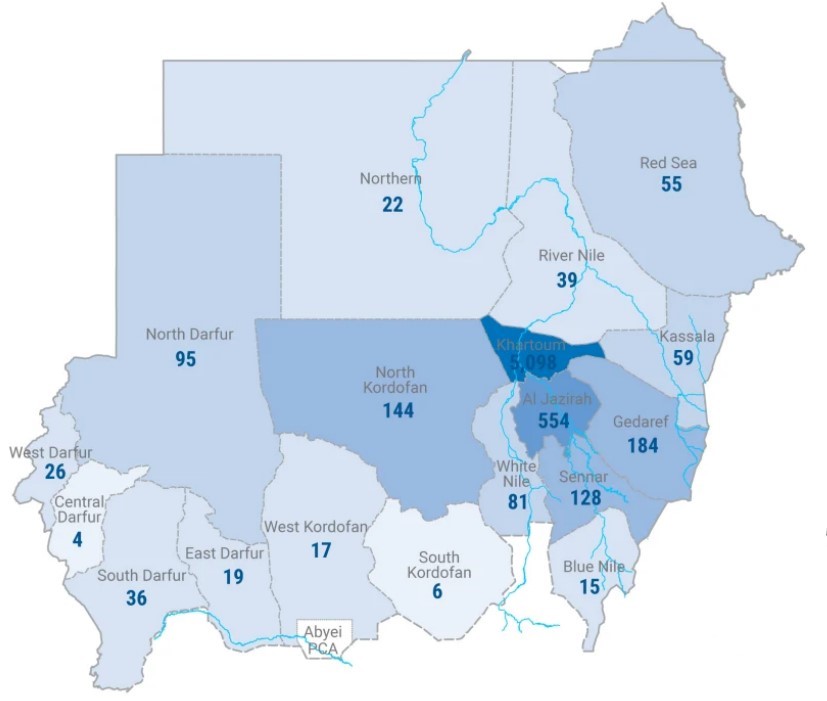 June 27
The OCHA reports further deterioration in Sudan's health care system which was already "under extreme stress" before the arrival of Covid-19. It says 81% of the population have no access to a functional health centre within two hours' walk from their home. Some existing facilities have been closed due to virus outbreaks or lack of medical staff.
July 4
In an update this week, the OCHA expressed concern about the future of health services for about 55,000 people – displaced people and residents – in Tawilla town, North Darfur. "The only health facility in the area providing in-patient services faces a lack of funding while confirmed cases of Covid-19 are on the rise in the state," it said.
July 11
Officially-recorded cases peaked at almost 1,000 a day towards the end of May but have been down to double figures for most of the last two weeks. It's doubtful whether this reflects the true situation on the ground.
The coronavirus struck Sudan in the midst of a political transition following a popular uprising against the regime of President Bashir and the country is ill-equipped to cope with a major epidemic. Testing is very limited and official figures don't reflect the full scale of the outbreak. Most cases are said to be in and around the capital, Khartoum, but there's also concern about the Darfur area where large numbers of deaths have been reported, apparently caused by Covid-19.
July 25
In a grim report on Thursday, the UN's Office for the Coordination of Humanitarian Affairs (OCHA) said transmission of the virus continues to increase and all of Sudan's 18 states are affected, with Khartoum, El Gezira, and Gedaref states among the hardest-hit.
The report continued: "Although Khartoum state accounts for about 70% of all reported cases in the country, over 60% of all Covid-19-related deaths have been reported from outside the capital. Some states have extremely high case fatality rates if compared with global trends, including North Darfur (30% of people with Covid-19 died), Central Darfur (33%), Red Sea (nearly 20%), El Gezira (15%). This could imply that a number of infections are not being diagnosed."
September 5
The health ministry appears to have stopped issuing daily reports – the last update was on August 27.
November 18
Update on vaccines: Sudan is among 92 low-and-middle-income countries eligible to receive vaccines through Covax, with Covax covering at least part of the cost.
February 6, 2021
Update on vaccines: Sudan is among 92 low-and-middle-income countries eligible to receive vaccines through Covax, with Covax covering at least part of the cost.
In December the health ministry said it aims to provide 8.4 million doses of vaccine to high-risk groups, including health workers. The ministry said this is planned to take place during the first quarter of 2021, depending on availability of supplies.
In mid-January it was reported that the United Arab Emirates would be providing Sudan with "considerable quantitites" of vaccine, though the number of doses was not mentioned.