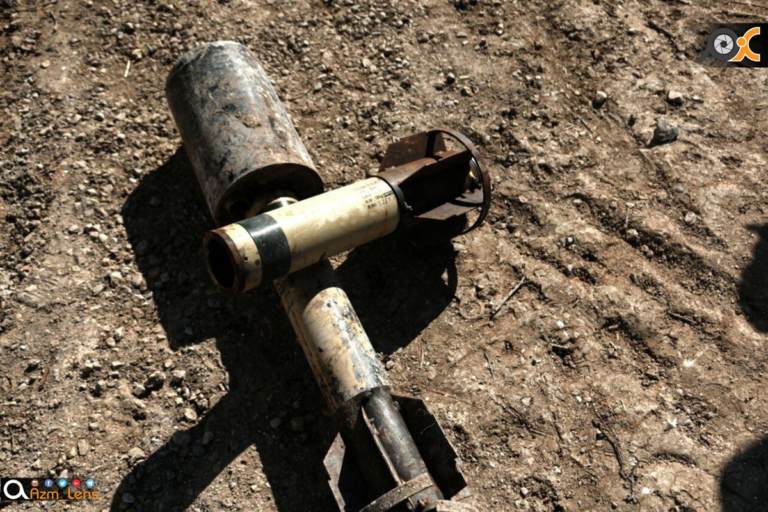 At a news conference in Damascus yesterday, Syria's deputy foreign minister accused the US and Britain of supplying rebel fighters with chemical weapons. The claim has excited Russian media – especially Sputnik News which has published multiple stories on the topic.
Sputnik wonders if this could be a "turning point" in the war and a step towards "exonerating" the Assad regime over chemical weapons attacks. It quotes Kevin Barrett of the Muslim-Jewish-Christian Alliance for 9/11 Truth as saying:
"History will show that it actually has been elements of the so-called Syrian rebels and their foreign backers, including the US, that have been guilty of introducing chemical weapons into this conflict."
Meanwhile, TASS news agency quotes Russian foreign ministry spokeswoman Maria Zakharova as saying:
"The fact is that the western states and regional countries have directly or indirectly supplied banned poisonous substances to militants, terrorists and extremists active in Syria."
According to the Syrian government, quantities of the riot control chemicals CS and CN gas were found in Aleppo province and East Ghouta near Damascus, in stockpiles abandoned by rebels. Markings are said to have identified the manufacturers as NonLethal Technologies in the US and Chemring Defence in Britain.
The gas counts as a banned chemical weapon when used in warfare though, rather oddly, it is legal when used for dispersing riots by civilians.
If the gas did fall into rebel hands, it's unclear how it got there. There is no evidence so far that either of the companies knowingly supplied the rebels or that they did so as part of a policy by the American or British governments. 
CS gas manufactured by Chemring was used by the Mubarak regime during the 2011 uprising in Egypt but the company said that either the gas was old stock, since it had stopped supplying Egypt in 1998, or had been obtained by Egypt via a third country.
A joint UN/OPCW team is currently working to identify "perpetrators who use chemicals as weapons" in Syria, and hopes to report back in October. Although use of tear gas by rebels would not be excusable, the most serious part of the investigation relates to use of the nerve agent sarin, which has killed hundreds during the conflict.
Several recent reports indicate continued use of chemical weapons since the Khan Sheikhoun sarin attack in April which resulted in the American bombing of Shayrat air base. The chemical mostly used in these latest attacks is thought to have been chlorine.
Earlier this week the Syrian Network for Human Rights (SNHR) blamed the regime for at least five chemical attacks that have taken place since April:
"Most of those attacks involved the use of hand grenades that were loaded with a gas believed to chlorine in the context of military progress on battlefronts of which the Syrian regime seeks to take control from armed opposition factions."
The SNHR supported its claim with statements from witnesses.
Last month, citing western intelligence sources, the German news organisation, Welt, said the regime had used chemical weapons in Damascus on multiple occasions, including twice in Ghouta on July 11 and 14, and 4 times in Ain Tarma, on July 1, 6, 13 and 14. Two days before the article was published another attack was alleged on July 20, again in Ain Tarma.
The report is in German but has been summarised on the Bellingcat website where there are also videos of people said to have been injured in the attacks.