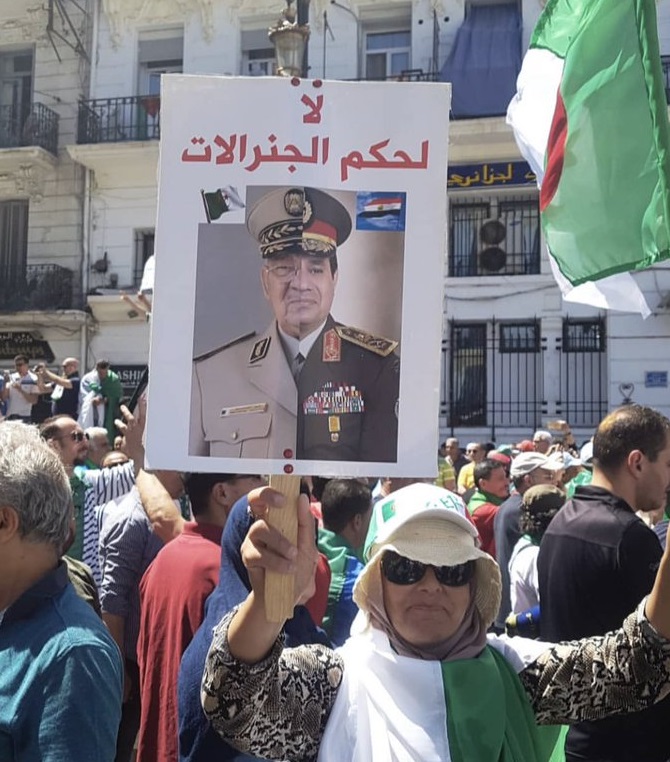 For the twelfth consecutive Friday, protesters took to the streets in Algeria yesterday, continuing their battle to dismantle Le Pouvoir – the corrupt network of political, military and business elites that has ruled the country for decades.
Tens of thousands demonstrated in Oran, Tizi Ouzou and Constantine as well as the capital but Reuters reports that the numbers were smaller than in previous weeks. It was the first Friday protest since the start of Ramadan – which, for the demonstrators, meant enduring high temperatures without anything to drink.
This popular struggle, which has no particular ideology, has already forced the resignation of Abdelaziz Bouteflika after almost 20 years as president. But it's obvious that his departure won't make much difference unless the whole political system is overhauled – hence the continuing protests.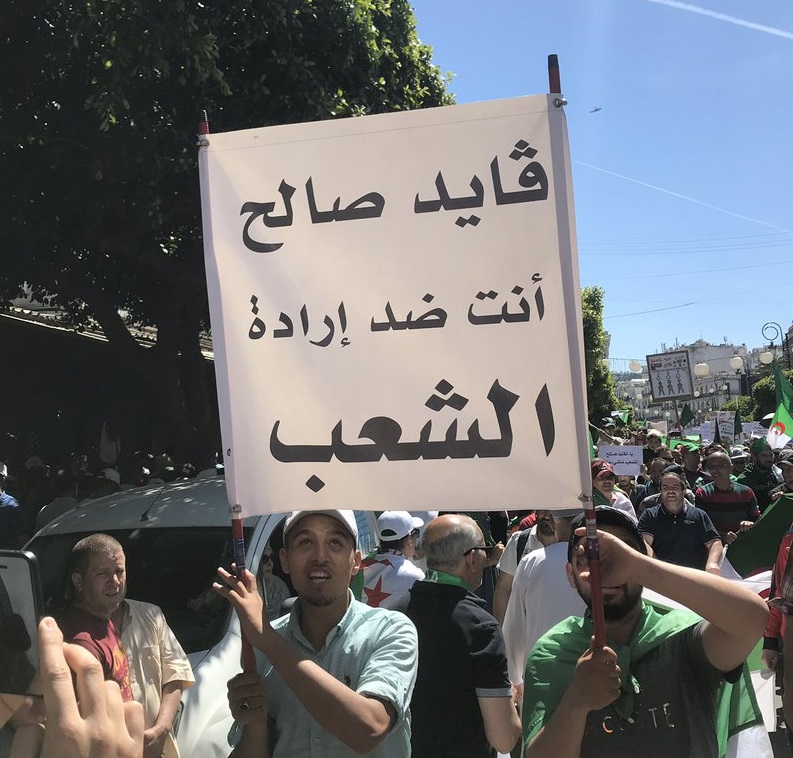 In the wake of Bouteflika's resignation, several key figures in Le Pouvoir have been arrested. These include the ex-president's influential brother, Said, and two former intelligence chiefs – Bachir Athmane Tartag and Mohamed ("Toufik") Mediène.
Issad Rebrab – said to be Algeria's richest person – and at least four other prominent businessmen have been detained on corruption charges. In addition, Abdelmoumen Ould Kaddour, head of the state energy company, Sonatrach, has been dismissed.
However, it might be a mistake to view these developments as the start of a genuine clear-out – there may be an element of settling old scores. Mediène, for example, had already been dumped by Bouteflika after a quarrel in 2015 and Rebrab had become critical of the regime.
There's also the peculiar affair of Louisa Hanoune, secretary-general of the Trotskyist-inspired Workers Party (Parti des Travailleurs), who was detained on Thursday. Hanoune stood against Bouteflika in the presidential elections of 2004, 2009 and 2014, and was the only female candidate. Her best performance was in 2009 when she came second, with just over 4% of the votes, against Bouteflika's 90%.
Naturally, there are fears that Hanoune's detention could be the start of a crackdown against the opposition, but that may be an over-simplification. Some opponents of the regime see Hanoune as a fig-leaf opposition figure whose role was to make the Algerian system look more democratic than it actually is.
---
CLICK HERE for a compilation of blog posts about the developing situation in Algeria
---
According to her party, Hannoune was summoned as a witness in the case against Bouteflika's brother – she is reported to have taken part in private discussions with the regime last December about postponing the presidential election which was scheduled to take place last month but didn't happen.
This may be true but if she is only a witness it doesn't really explain why the authorities have detained her.
One possible explanation – and perhaps the most likely one – is that she was detained because of some remarks last Saturday directed against Gaïd Salah, the 79-year-old army chief of staff. She talked about Sisi's seizure of power in Egypt and warned that allowing Algeria's political transition to be overseen by the military could result in a Sisi-style dictatorship.
With Bouteflika and his brother out of the way, Salah is now the most important surviving representative of Le Pouvoir – and probably the only one whose position has strengthened rather than weakened since the protests began. The protesters, of course, are well aware of that – which is why they made him the focus of their demonstrations on Friday.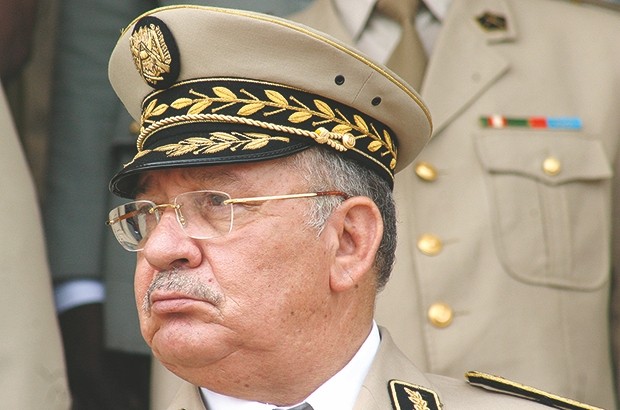 This work is licensed under a Creative Commons Attribution-NonCommercial 4.0 International Licence.