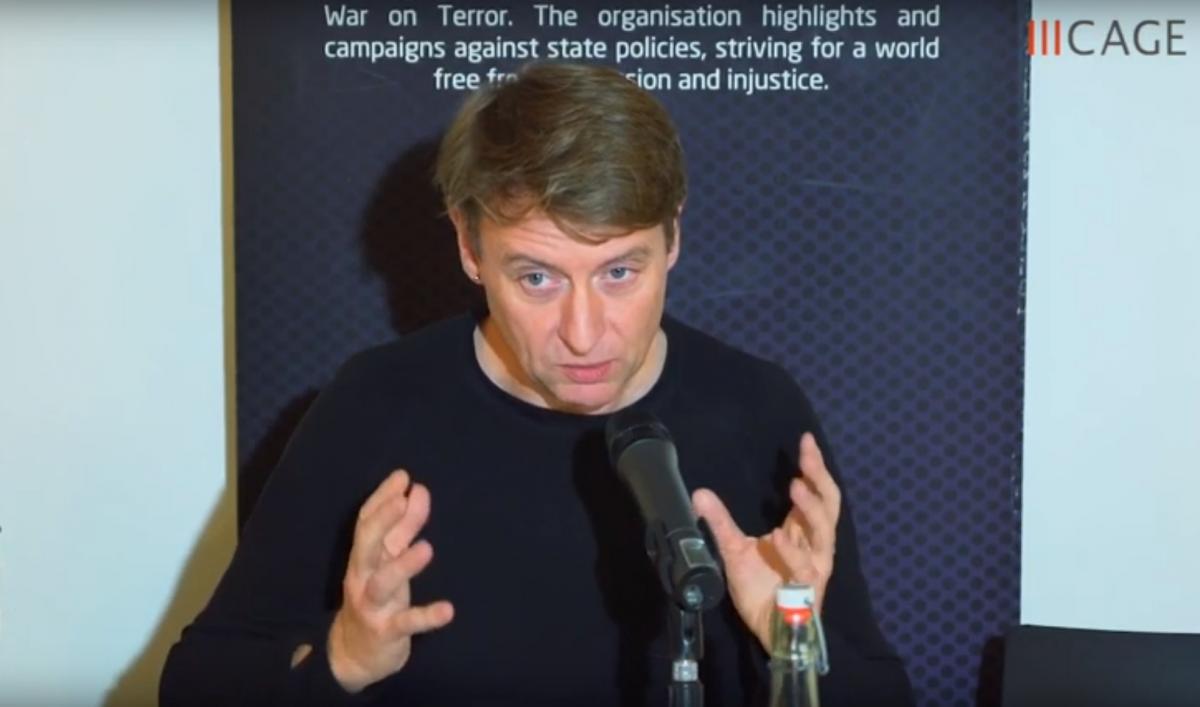 Bristol University professor David Miller – a member of the "propaganda professors" group which defends the Assad regime against accusations of chemical weapons use in Syria and disputes Russia's use of a nerve agent against the Skripals in Britain – is behind a new campaign to sue the British Labour Party.
Miller is director and sole shareholder in a company called Campaign for Chris Williamson Ltd, which was registered on 17 July.
Williamson, MP for Derby North, has been suspended from the Labour Party over allegations of antisemitism and Miller has launched a crowd-funded campaign through his company to take legal action against the party. The aim is to raise £75,000 to cover the costs.
Miller is a prominent member of the quasi-academic Working Group on Syria, Propaganda and Media which claims that chemical attacks in Syria have been "staged" by rebels in oder to falsely accuse the Assad regime (see previous blog posts). Miller is a co-author of the group's latest article which claims the OPCW's investigation into alleged chlorine attacks in Douma was "nobbled". The group also disputes that Russia was responsible for poisoning Sergei and Yulia Skripal in Salisbury last year.
The convenor of the Working Group is Piers Robinson, who until recently was a professor in the journalism department at Sheffield University. Last year Robinson wrote a review of a book by two 9/11 truthers, describing it as a "diligent and painstaking work". His name appears on the book's back cover, endorsing it as "authoritative and carefully argued".
Robinson and Miller have worked together on various articles produced by the Working Group and both are directors of the Organisation for Propaganda Studies, a non-profit company which "facilitates and conducts rigorous academic research and analysis of propaganda".
Like Miller, Robinson is a supporter of Williamson in his battle with the Labour Party. Last April the Sheffield University newspaper reported that Robinson was being criticised for signing a petition supporting Williamson and for his Twitter posts on the issue. Robinson no longer works at the university and is now living in Germany.
Williamson, in turn, has promoted some of the views of the "propaganda professors". Last May, for example, he endorsed a programme on Russia's propaganda channel, RT, where journalist John Pilger claimed that mainstream versions of the Skripal affair were wrong, and no nerve agent had been used.
Willamson tweeted: "If you're interested in what proper journalism is about, as opposed to much of the stuff that finds its way into the msm, check out this excellent interview with John Pilger."