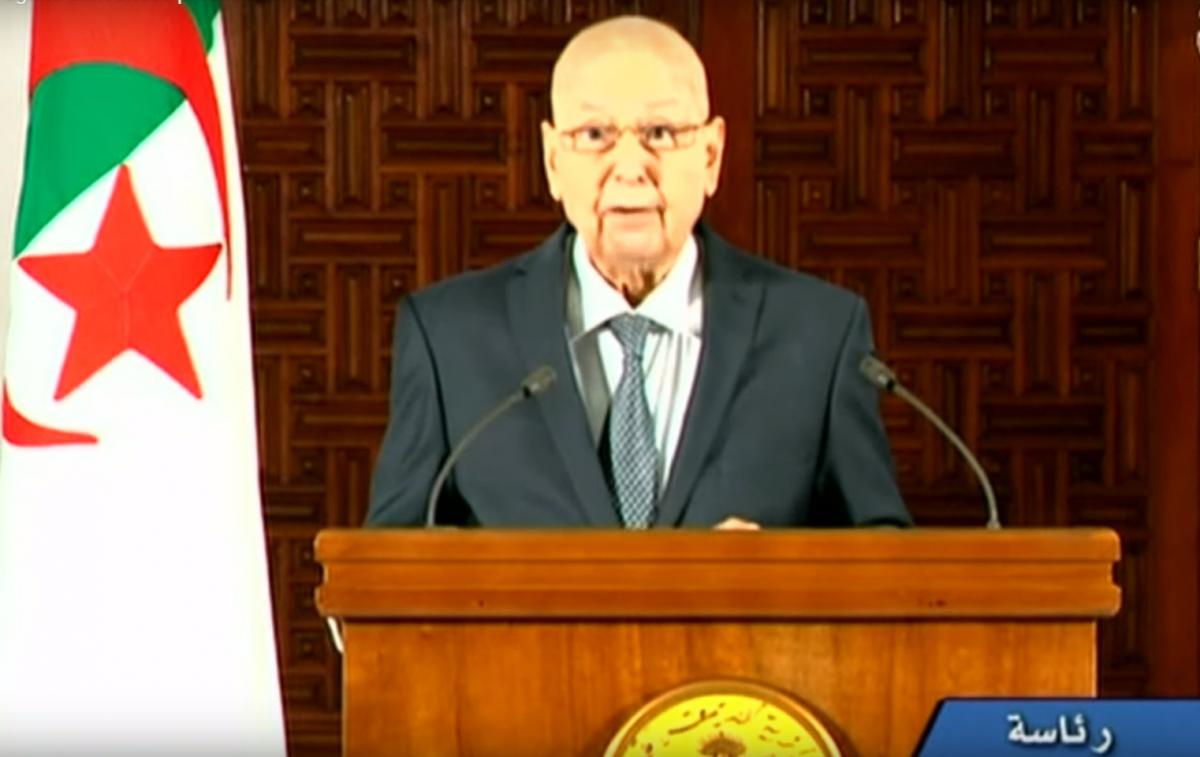 In a controversial move aimed at ending seven months of street protests, the Algerian authorities announced on Sunday that a presidential election will be held on 12 December. The announcement – which appears to have been made at the behest of Gaïd Salah, the country's influential military chief – will disappoint those who have been calling for political reforms first.
The demonstrations began in February when it emerged that Abdelaziz Bouteflika, who had been Algeria's president for 20 years, would be seeking a fifth term in office. The unprecedented scale of the protests forced Bouteflika, 82 years old and in poor health, to step down in April and since then the protesters have focused on trying to dismantle Le Pouvoir – the corrupt network of political, military and business elites that has ruled Algeria for decades. They fear that without a major overhaul of the country's political system the scheduled election will simply bring another representative of the old regime to power.
Following Bouteflika's resignation Abdelkader Bensalah, president of the upper house of parliament, automatically became acting head of state. According to the constitution, this was supposed to last for no more than 90 days, to allow time for organising a presidential election.
An election was duly scheduled for 4 July but early in June, in the face of objections from protesters who claimed it would not be free and fair, the Constitutional Council decided to cancel it.
In a speech on Sunday announcing the re-scheduled election date, Bensalah argued that processes now under way will allow voters to choose the next president "in all sovereignty, freedom and transparency". With that goal in view, Bensalah said he had signed two new laws previously approved by parliament – one of them making changes to the electoral system and the other establishing a National Independent Electoral Authority. The man chosen to head the new electoral authority is 73-year-old Mohamed Charfi, a relatively unknown figure who served as justice minister under Bouteflika in 2002-2003 and 2012-2013.
---
Algeria in transition: background on the protests
---
In the government's view, as expressed by Bensalah on Sunday, the election is needed urgently so that the country can return to "political and institutional normality" and tackle "major economic and social challenges". While that might not sound unreasonable in theory, it can also be interpreted as a sign – not for the first time – that the regime is losing patience with the protests. Just hours before Bensalah's speech, 22 people were jailed for their role in last Friday's protests. Several prominent opposition figures have also been arrested – most recently Karim Tabbou, spokesperson for the Union Démocratique et Sociale (UDS) party, who has been charged with "weakening the army's morale".
In his speech on Sunday, Bensalah paid tribute to the military, though he did not mention Gaïd Salah by name. He said: "I wish to reiterate my feelings of gratitude and appreciation to the elements of our National People's Army, and in particular to its High Command, for its sustained and dedicated efforts to preserve the constitutional path and to its commitment to supporting our people on the path of change, by favouring the path of dialogue and by emphasising the presidential election as a strategic objective."
The army's role is not appreciated by the protesters, however. One of their current slogans is "Civilian government – no military".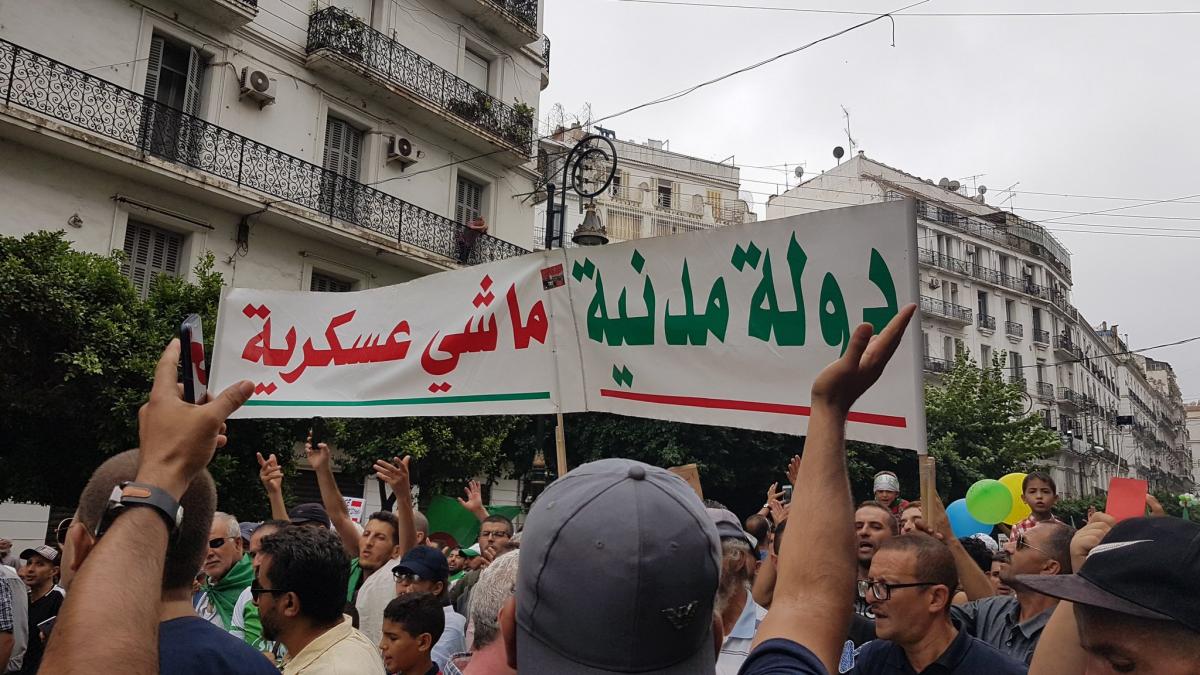 This work is licensed under a Creative Commons Attribution-NonCommercial 4.0 International Licence.