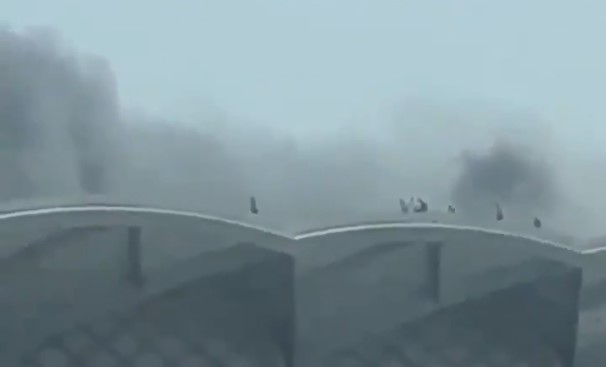 Contractors in Saudi Arabia have begun levelling the ground for a new section of the Haramain high-speed rail line, with instructions to have it completed within three weeks.
The new track, several hundred metres in length, will bypass Jeddah station which was badly damaged by fire on 29 September – thus allowing trains to start running again.
The entire 450-km Haramain line, a showpiece project which cost more than $16 billion to construct and carried its first fare-paying passengers only a year ago, has been closed since the fire. Transport minister Nabeel al-Amoudi has promised that it will re-open by the end of this month.
Saudi authorities have sought to play down the consequences of the fire, and the initial plan was to let trains pass through the damaged station on the existing track, without stopping to drop or pick up passengers. They now seem to have concluded that this would be impractical – hence their decision to divert trains around the station by laying new track. The move also suggests that Jeddah station will take a long time to repair.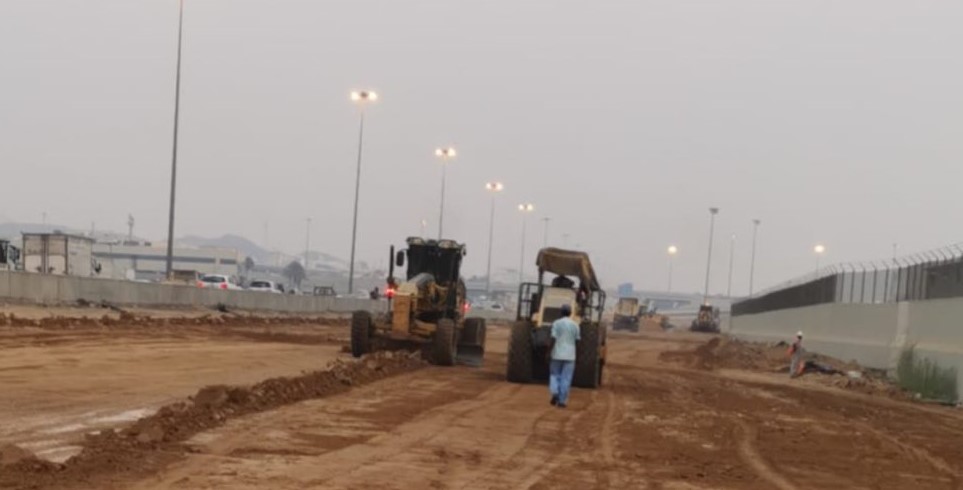 The fire, which took around 12 hours to bring under control, swept across the station's roof dropping smouldering debris on to the concourse below. Several people were injured but no deaths have been reported.
The roof covering consisted of fibre-reinforced plastic (FRP) panels which burned fiercely and emitted huge clouds of black smoke. One question this raises is why a station supposedly built according to the highest and most modern standards had been fitted with a flammable roof.
All five stations on the Haramain line are of a similar design with a similar type of roofing panels, so it's possible they also pose a similar safety hazard.
So far there is no official word about how the fire started but Guillermo Rein, Professor of Fire Science at Imperial College London, suggests that typical causes for roof fires include electrical faults, arson or carelessness maintenance.
Electrical faults are a common cause of fires but so far there's no indication that this was the cause of the Jeddah fire.
Arson theories – popular on social media – have speculated about a link with other untoward events in the kingdom recently. Saudi oil production was severely disrupted two weeks earlier when installations in the east of the kingdom were attacked from the air. Yemen's Houthis claimed responsibility, but others say Iran was to blame.
Also, on the day before the fire, the king's bodyguard, was killed in Jeddah. The official story is that he was shot dead during an argument with a friend – though it is widely disbelieved.
However, there's no reason at present to think these events were connected or that a political motive lay behind the Jeddah fire. There have been no reports of anyone claiming responsibility for it.
A more mundane theory suggested by several posts in Arabic on Twitter is that the fire was started accidentally by maintenance workers. According to one of these tweets welding work was being carried out on the station ceiling and the alarm system had been turned off (presumably to avoid a false alarm triggered by the welding).
This information is attributed to an unnamed engineer and can't be independently verified but two videos show that a number of people were on the roof during the fire, apparently trapped. In one of them seven or eight figures can be seen moving slowly along the roof's edge. The other video shows two men picked up from the roof by a helicopter.
The people on the roof were clearly not regular firefighters, so the question is why they were there. Had they been working on the roof before the fire started, or had they gone up there afterwards in the hope of putting it out before the fire brigade arrived? The video of the two men rescued by helicopter shows they were both equipped with white face masks.
Meanwhile, the Saudi authorities have been at pains to quash any suggestion that corruption might have played a role in the fire. A Twitter user who claimed to have evidence of corruption was summoned by the Public Prosecutor for questioning and, according to Arab News, "it turned out that he had no documents proving his claims".
The paper added that the person making the allegations "had been investigated in previous criminal cases" and had been fired from a previous job.
It is not clear what tests for flammability had been carried out on the Jeddah station's roofing panels. Although all stations on the line are fitted with FRP panels, they came from several different manufacturers.
The main contractor on the Jeddah station was the now-bankrupt Saudi Oger, headed by Lebanese prime minister Saad Hariri. Unlike the contractors on the other stations, Saudi Oger decided to make its own panels rather than obtaining them from a specialist manufacturer (see previous blog post).
This work is licensed under a Creative Commons Attribution-NonCommercial 4.0 International Licence.