In most of the Middle East, as in many other parts of the world, social distancing is the order of the day. People are being urged to stay at home and minimise contact with others. Sensible as that might be, in the teeming slums of Cairo, in the camps for displaced people in Syria and Iraq, in the compounds housing migrant workers in the Gulf, isolation it is not a practical option.
This isn't just in the Middle East. In India, Mumbai has a population of 20 million but the government hospitals have only 400 ventilators and a thousand intensive care beds. Prime minister Narendra Modi has told everyone to stay at home but the reaction of one migrant worker struggling to feed his family on $3 a day was simple: "If I do not go out for a week, my children and my wife will die."
In a comment posted on Instagram, Indian film director Nandita Das wrote:
"Social distancing is a privilege. It means you live in a house large enough to practise it. Hand washing is a privilege too. Hand sanitisers are a privilege. It means you have money buy them. Most of the ways to ward the Corona off are accessible only to the affluent.

"In essence, a disease that was spread by the rich as they flew around the globe will now kill millions of the poor. All of us who are practising social distancing and have imposed a lockdown on ourselves much appreciate how privileged we are. Many Indians won't be able to do any of this."
The World Health Organisation certainly recognises the problem. In a post on Twitter yesterday its Middle East office said:
"Health facilities or temporary isolation shelters with proper infection prevention and control measures are preferred places for isolating confirmed COVID19 cases, particularly where large size groups live in small households, making home isolation hard to achieve."
There have been a few steps in this direction. In Kuwait, the authorities commandeered al-Khiran holiday resort, about 90km from Kuwait city, for quarantine purposes. In Jordan, several thousand have been quarantined in luxury hotels.
But if the numbers grow exponentially, as they may well do in some of the major cities, hotels won't be much of a solution.
---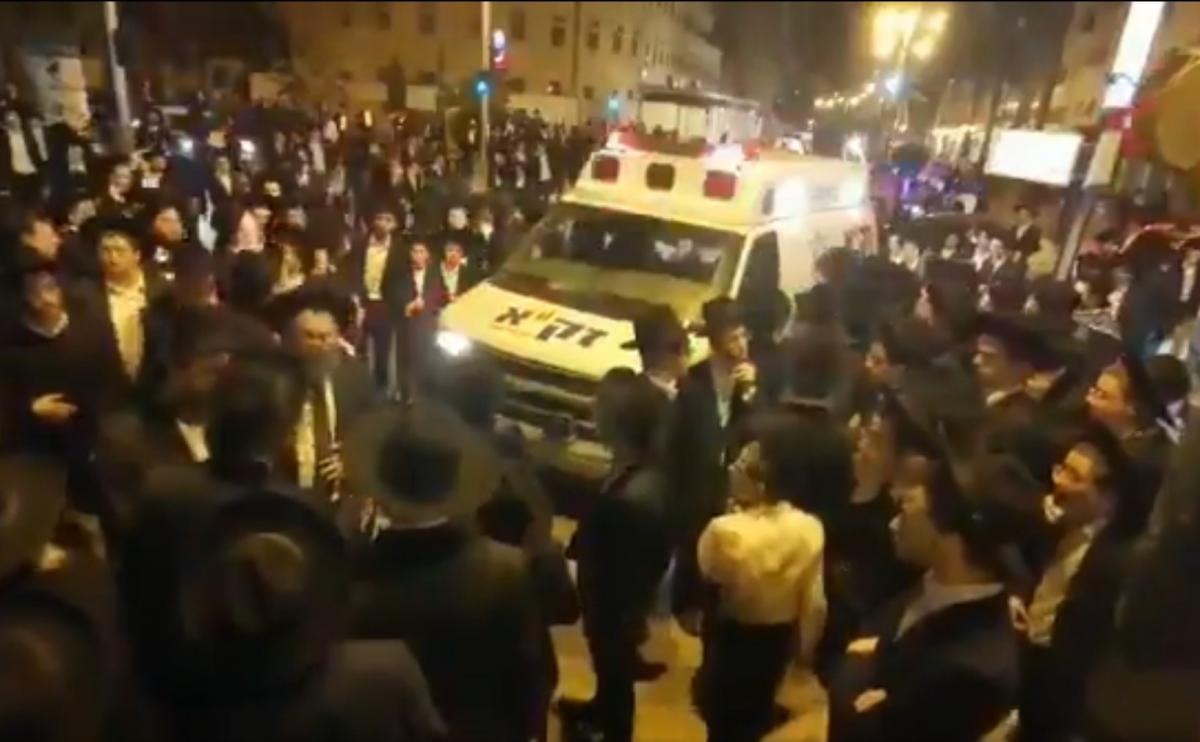 In Israel on Sunday, hundreds of people defied the social isolation rules to attend a funeral in the ultra-Orthodox town of Bnei Brak.
This non-compliance has prompted some strong criticism in Israeli media. The Jerusalem Post reports that ultra-Orthodox haredim account for as much as 50% of coronavirus patients hospitalised throughout the country. It quotes one doctor as saying:
"Almost every haredi who is tested for the virus is found positive. There are families with 100% infection. The Health Ministry needs to go door to door, and take the sick from their homes. If not, in another few weeks, we will see them coming in by masses."
Bnei Brak is considered a particular hotspot for the virus and in a report for Haaretz newspaper [paywall] journalist Anshel Pfeffer notes a synagogue in the town with a sign in two languages. In Hebrew it says the synagogue is closed while in Yiddish it invites people to "come in to learn and pray".
In a series of tweets, Pfeffer writes:
"I spent a heart-breaking Shabbat afternoon in Bnei Brak ... I've spent 23 years writing about the ultra-Orthodox community and I doubt it will ever be the same after the rabbis' terrible response to coronavirus.

"The major outbreaks of COVID-9 in Haredi neighborhoods will soon almost certainly lead to a surge of more serious cases and pressure on the ICU [intensive care] units creating tension between the ultra-Orthodox and other sectors of Israeli society who have been isolating properly for weeks now ...

"It will be impossible to forget while the ultra-Orthodox were openly flouting the isolation rules, their representatives enjoy unprecedented political influence under Netanyahu and one of their own, Yaakov Litzman is health minister. Resentment is already growing among Israelis."
Pfeffer notes that while many ultra-Orthodox rabbis in the US and UK have reacted to coronavirus in a responsible way, among their Israeli counterparts this isn't the norm. "In Israel they have grown accustomed to being allowed total autonomy from the state which funds them."
---
New cases
Iran reported 2,901 new cases of coronavirus yesterday, bringing the official total to 38,309 since the outbreak began.
In the rest of the Middle East, 1,079 new cases have been reported since yesterday's update, making a cumulative total of 11,074.
The largest increases were in Israel (482 new cases), the UAE (102) and Saudi Arabia (96).
Algeria 511 (+57)
Bahrain 515 (+39)
Egypt 609 (+33)
Iraq 547 (+41)
Israel 4,347 (+482)
Jordan 259 (+13)
Kuwait 255 (+20)
Lebanon 438 (+26)
Libya 8 (+5)
Morocco 479 (+77)
Oman 167 (-)
Palestine 109 (+5)
Qatar 634 (+44)
Saudi Arabia 1,299 (+96)
Sudan 6 (+1)
Syria 9 (+4)
Tunisia 312 (+34)
UAE 570 (+102)
TOTAL: 19,959 (+964)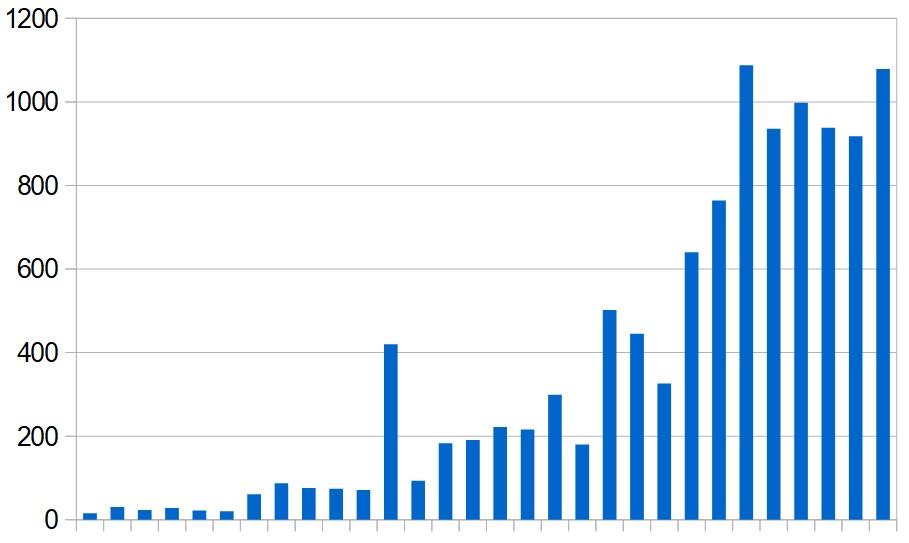 ---
Death toll
Iran reported a further 123 coronavirus-related deaths – the lowest daily figure for two weeks. This brings the official total to 2,640.
Elsewhere in the region there were a further 20 deaths, making a total of 194. Syria reported its first death. This is the current list:
Algeria 31 (+2)
Bahrain 4
Egypt 40 (+4)
Iraq 42
Israel 15 (+3)
Jordan 3 (+2)
Lebanon 10 (+2)
Morocco 26 (+1)
Palestine 1
Qatar 1
Saudi Arabia 8 (+4)
Sudan 1
Syria 1 (+1)
Tunisia 8
UAE 3 (+1)
TOTAL 194 (+20)
CLICK HERE for previous updates
For anyone interested: A spreadsheet documenting the new coronavirus cases reported each day in the Middle East (excluding Iran) can be viewed here.