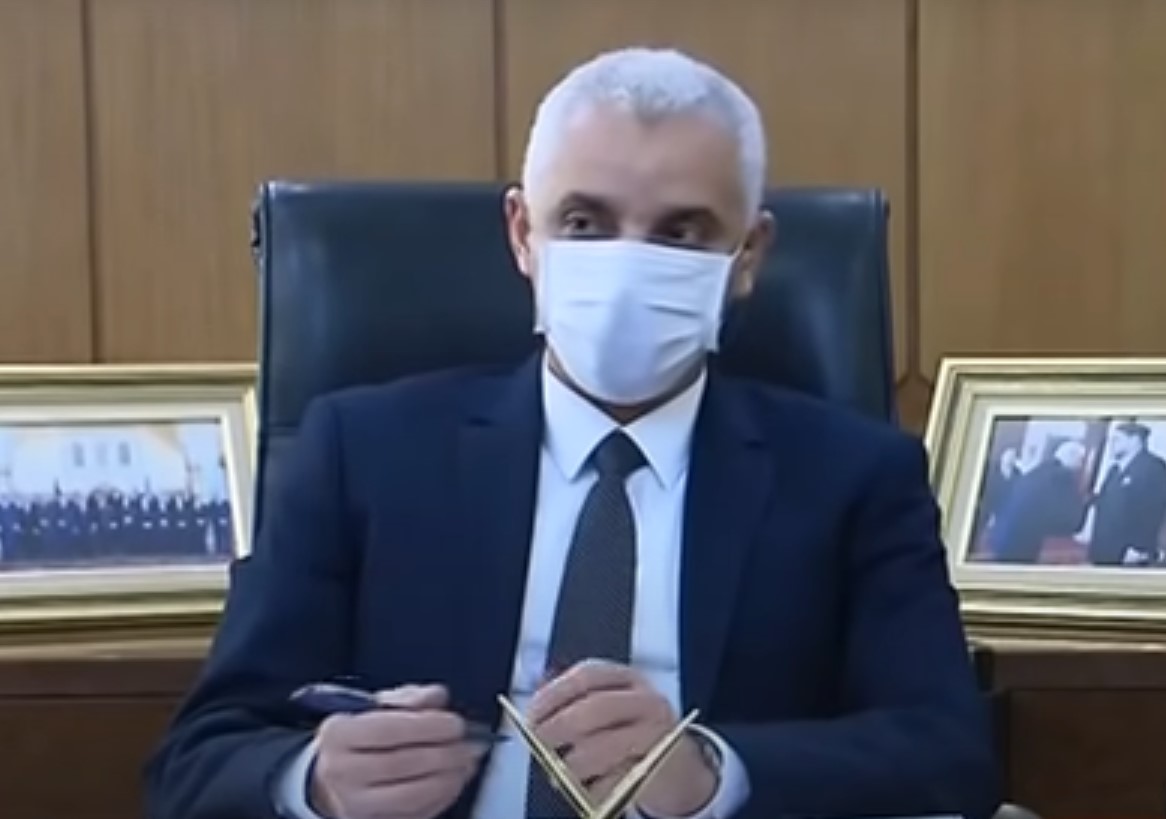 Health authorities in Algeria and Morocco say they intend to continue treating Covid-19 patients with anti-malaria drugs despite safety concerns raised by the World Health Organisation (WHO).
Algeria claims to have had "great success" using hydroxychloroquine in combination with antibiotics and says it has "not noted any adverse reactions" among several thousand patients who have been given this treatment.
Hydroxychloroquine and the related drug chloroquine are mainly used for malaria but there have been claims they can speed up the recovery of coronavirus patients. Last week, however, WHO suspended medical trials of hydroxychloroquine amid fears that it can increase the risk of death.
WHO was also worried that people might be tempted to self-medicate with the drug after Donald Trump revealed that he was taking it in the belief it would protect him from Covid-19.
---
CLICK HERE to jump to Middle East updates
---
A study in the medical journal The Lancet found "no evidence of benefit of hydroxychloroquine or chloroquine when used either alone or with a macrolide [antiobitic]." It suggested there was "not only an absence of therapeutic benefit" but also a possibility of patients being harmed.
Algeria's decision to use chloroquine/hydroxychloroquine was questioned two months ago, in the early stages of the outbreak, but health minister Abderrahmane Benbouzid defended by saying the country had "no other choice".
Several Algerian doctors have claimed the treatment is very effective. Because of the possible side-effects some patients are reportedly given alternative medication in the form of anti-viral drugs normally used for HIV.
Morocco also pinned its hopes on anti-malaria drugs around the same time as Algeria and the government requisitioned all the available stock.
Morocco has been treating Covid-19 patients with chloroquine since April 8 and, like Algeria, appears to have no intention of stopping.
According to health minister Khalid Aït Taleb, chloroquine has antiviral properties that lead to a faster recovery and save some patients from the need for intensive care.
Egypt has also been using anti-malaria drugs (as well as HIV drugs) to treat Covid-19, though it has warned the public not to self-medicate with them.
Tunisia was initially enthusiastic too, and even started manufacturing its own hydroxychloroquine. Yesterday, though, it announced that the treatment has been halted in all the country's hospitals following the statement from WHO.
These four North African countries appear to have been using chloroquine-based treatments in very similar ways – but with wildly differing results.
If we look at the number of cases that are now closed (as a result of recovery or death), the official statistics show the percentage ending in death was as follows:
Egypt: 13.6%
Algeria: 10.8%
Tunisia: 4.9%
Morocco: 3.9%
Based on that, use of chloroquine does not guarantee a low death rate and the variations between these countries suggest other factors have a bigger role in determining how many people die.
---
New cases
A further 9,253 Covid-19 infections have been reported in the Middle East and North Africa since yesterday's update.
Iran reported the largest day-on-day increase with 2,080 new cases, followed by Saudi Arabia with 1,815 and Qatar with 1,740.
The list below shows cumulative totals (excluding Iran) since the outbreak began, with day-on-day increases in brackets.
Algeria 8,857 (+160)
Bahrain 9,692 (+326)
Egypt 19,666 (+910)
Iraq 5,135 (+287)
Israel 16,809 (+38)
Jordan 720 (+2)
Kuwait 23,267 (+692)
Lebanon 1,161 (+21)
Libya 99 (+22)
Morocco 7,636 (+59)
Oman 8,373 (-)
Palestine 614 (+1)
Qatar 48,947 (+1,740)
Saudi Arabia 78,541 (+1,815)
Sudan 4,346 (+200)
Syria 121 (-)
Tunisia 1,068 (+17)
UAE 31,969 (+883)
Yemen 260 (+7)
TOTAL: 267,021 (+7,173)
Note: Yemen's total includes four cases reported by the unrecognised Houthi government in the north of the country. Palestine's total includes East Jerusalem.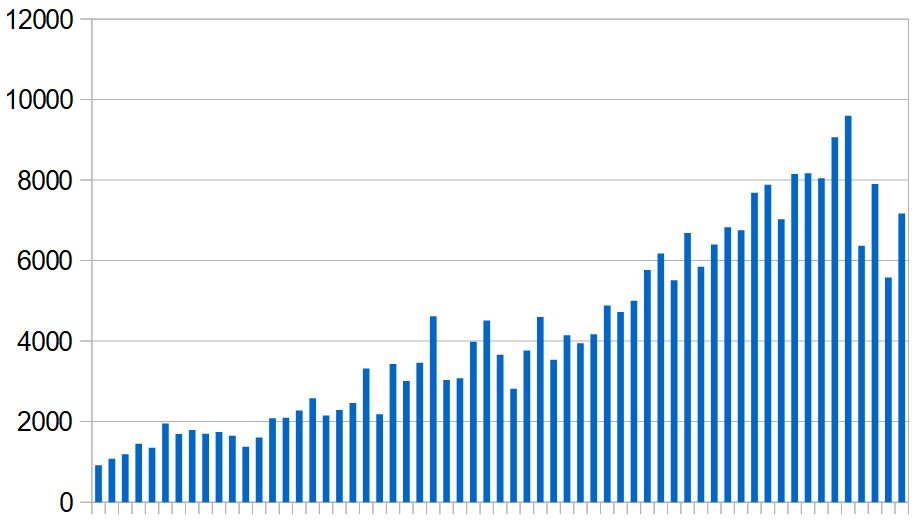 ---
Death toll
A further 126 coronavirus-related deaths were reported in the region yesterday – 56 of them in Iran and 19 in Egypt.
The list below shows cumulative totals of reported deaths in the region outside Iran, with day-on-day increases in brackets.
Algeria 623 (+6)
Bahrain 15 (+1)
Egypt 815 (+19)
Iraq 175 (+6)
Israel 281 (-)
Jordan 9 (-)
Kuwait 175 (+3)
Lebanon 26 (-)
Libya 4 (+1)
Morocco 202 (-)
Oman 39 (+1)
Palestine 5 (-)
Qatar 30 (+2)
Saudi Arabia 425 (+14)
Sudan 195 (+11)
Syria 4 (-)
Tunisia 48 (-)
UAE 255 (+2)
Yemen 54 (+4)
TOTAL: 3,381 (+70)
Note: Yemen's total includes one death reported by the unrecognised Houthi government in the north of the country.
CLICK HERE for previous updates
For anyone interested: A spreadsheet documenting the coronavirus cases and deaths reported in the region each day can be viewed here.
This work is licensed under a Creative Commons Attribution-NonCommercial 4.0 International Licence.