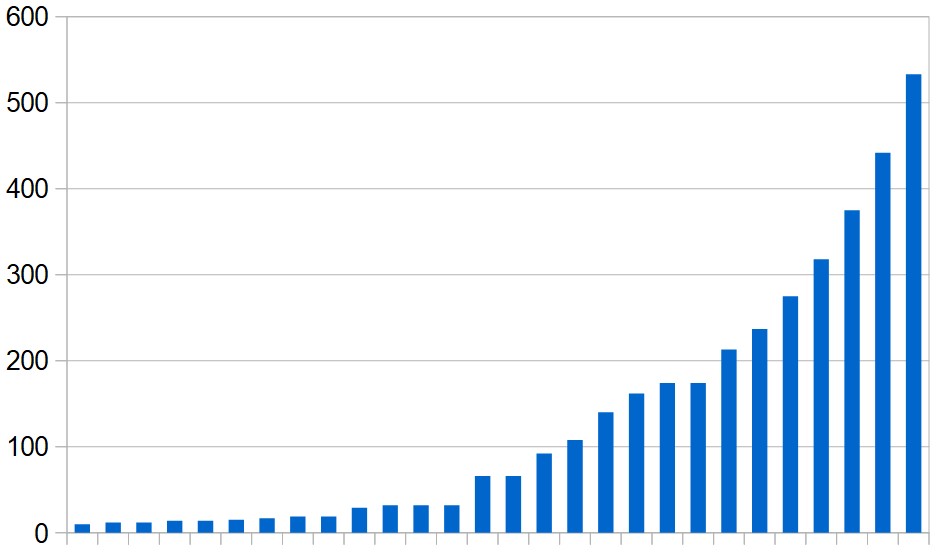 Sudan's Covid-19 outbreak is still in its early stages but growing fast. Confirmed cases have more than doubled over the last five days and now total 533.
The vast majority of these infections have occurred in and around the capital, Khartoum, where the authorities imposed a three-week lockdown on April 18. There's a curfew between 1pm and 6am, public transport is suspended and other vehicles can't be used without a special permit.
But it's not going according to plan. For many Sudanese social distancing is difficult or impossible, many don't believe they are in danger and there's also resistance from supporters of the ousted president, Omar al-Bashir.
---
CLICK HERE to jump to Middle East updates
---
The Sudanese website Dabanga reports:
"Long queues are witnessed each day in front of bakeries, selling points of cooking gas, and fuel stations, due to shortage of the commodities.

"A number of people in the capital however seem not to take the precautions seriously. They ignore the measures, arrange transport themselves, and gather for demonstrations."
Dabanga says some of Bashir's supporters have also tried to confuse the issue by claiming the coronavirus outbreak is an invention of the new government to distract attention from the country's economic crisis.
On Thursday the government deployed hundreds of troops in Khartoum – members of the Sudanese army and the Rapid Support militia – in an effort to enforce the restrictions. The authorities have also warned that drivers caught using vehicles without a permit will lose their licence and face prosecution.
Twenty-three members of the former regime – including ex-president Bashir, who was overthrown a year ago in a popular uprising – are detained in Kobar prison in Khartoum, and their supporters are now calling for their release, citing Covid-19 as the reason.
One of the detainees, Ahmed Haroun who has been indicted by the International Criminal Court on war crimes charges, is said to have become infected – though there is no official confirmation.
The World Health Organisation views prisons as potential Covid-19 hotspots and recommends releasing prisoners where possible. But the fear in Khartoum is that if Bashir and his cronies are released and put under house arrest they are likely to escape.
---
New cases
A further 4,542 Covid-19 infections have been reported in the Middle East and North Africa since yesterday's update.
Once again, Saudi Arabia reported the largest number of new cases – 1,344 – followed by Iran with 1,006 and Qatar with 687.
A seventh case has been reported in Yemen where there are particular concerns about what may happen if the virus takes hold.
The list below shows cumulative totals (excluding Iran) since the outbreak began, with day-on-day increases in brackets.
Algeria 4,154 (+148)
Bahrain 3,170 (+130)
Egypt 5,895 (+358)
Iraq 2,153 (+68)
Israel 16,152 (+148)
Jordan 459 (+6)
Kuwait 4,377 (+353)
Lebanon 729 (+4)
Libya 63 (+2)
Morocco 4,569 (+146)
Oman 2,483 (+36)
Palestine 517 (+10)
Qatar 14,096 (+687)
Saudi Arabia 24,097 (+1,344)
Sudan 533 (+91)
Syria 44 (+1)
Tunisia 998 (+4)
UAE 13,038 (-)
Yemen 7 (+1)
TOTAL: 97,527 (+3,536)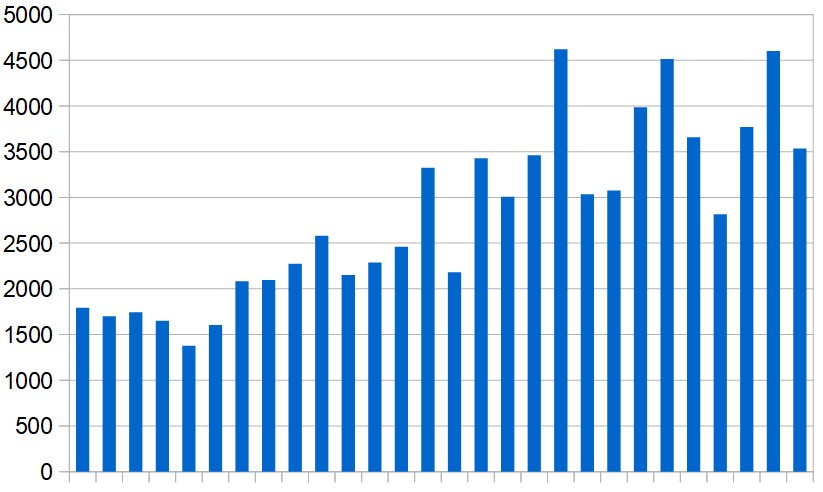 ---
Death toll
A further 104 coronavirus-related deaths were reported in the region yesterday – including 63 in Iran and 14 in Egypt.
The list below shows cumulative totals of reported deaths in the region outside Iran, with day-on-day increases in brackets.
Algeria 453 (+3)
Bahrain 8 (-)
Egypt 406 (+14)
Iraq 94 (+1)
Israel 227 (+4)
Jordan 8 (-)
Kuwait 30 (+4)
Lebanon 24 (-)
Libya 3 (+1)
Morocco 171 (+1)
Oman 11 (-)
Palestine 4 (-)
Qatar 12 (+2)
Saudi Arabia 169 (+7)
Sudan 36 (+5)
Syria 3 (-)
Tunisia 41 (-)
UAE 111 (-)
Yemen 2 (-)
TOTAL: 1,811 (+41)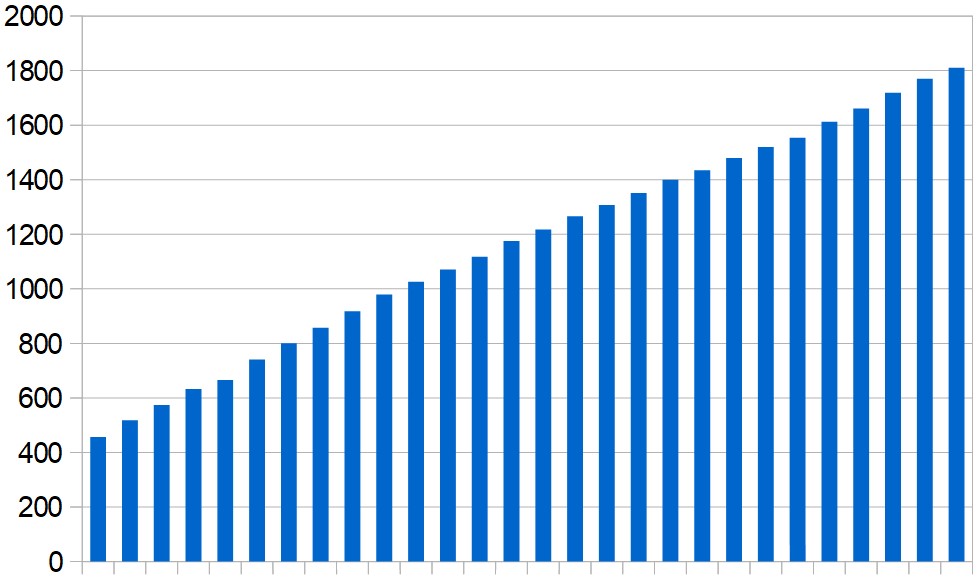 CLICK HERE for previous updates
For anyone interested: A spreadsheet documenting the coronavirus cases and deaths reported in the region each day can be viewed here.
This work is licensed under a Creative Commons Attribution-NonCommercial 4.0 International Licence.