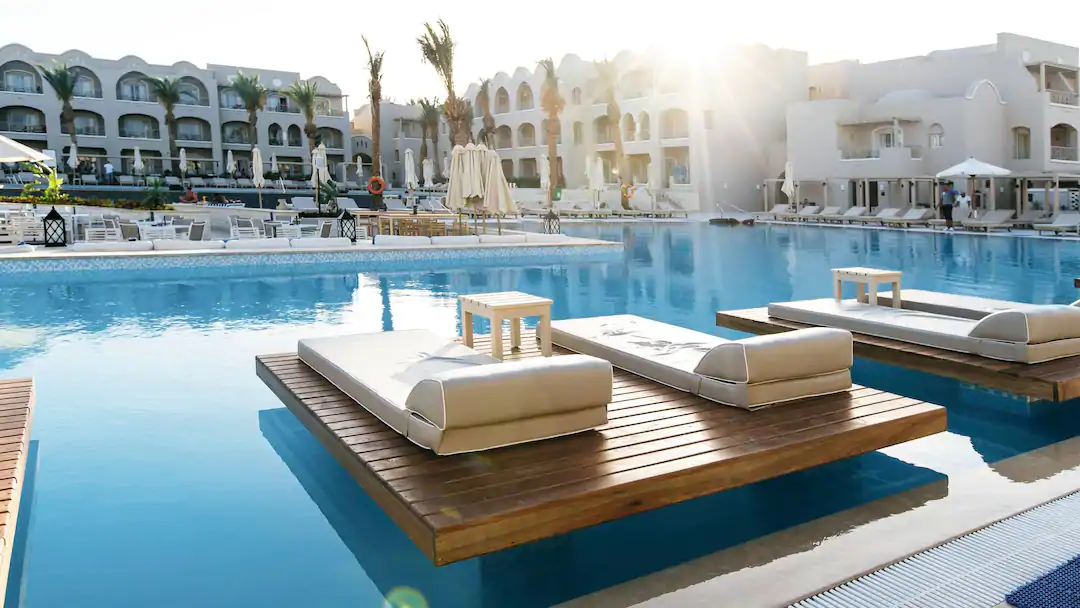 Ramadan is over and now it's holiday time. As Muslims enjoy the three-day Muslim festival of Eid al-Fitr, hotels in Egypt – previously closed because of the coronavirus pandemic – are beginning to receive guests again.
On Friday, for the first time since March, 68 visitors checked into hotels in the Red Sea resort of Hurghada. Egypt is under economic pressure to re-start its tourism industry but the timing is far from auspicious.
Even according to the government's own figures, the past week has seen the highest number of new Covid-19 infections since the outbreak began and on Saturday a further 28 deaths were reported – the country's worst daily toll yet.
Reopening hotels under those conditions might seem premature, but the authorities have stipulated various precautions that they hope will minimise the risk. Other countries that depend heavily on tourism will no doubt be watching intently to see if it works.
---
CLICK HERE to jump to Middle East updates
---
The initial aim is to restart domestic rather than international tourism. Hotels wishing to reopen have to pass an inspection and then comply with numerous rules:
● Occupancy rates must stay below 25% for the rest of this month, though that is due to increase to 50% on June 1.
● Rooms, which must be well ventilated, are limited to two adult occupants and one child. Occupied rooms must be separated by unoccupied rooms.
● Guests' temperatures are to be checked when they arrive and when they enter the dining room. Tables are to be widely spaced and food will be brought to them by staff – there will be no self-service buffets.
● Hotels must have a doctor on hand and ensure that personal protective kits and disinfection materials are available. There must also be a designated place for isolating anyone who becomes ill.
● There will be no discos, wedding parties or shisha smoking. There are various other stipulations, such as having guests sign in on arrival with a single-use pen.
These regulations are said to be in line with World Health Organisation guidelines, but how closely they will be observed in practice remains to be seen.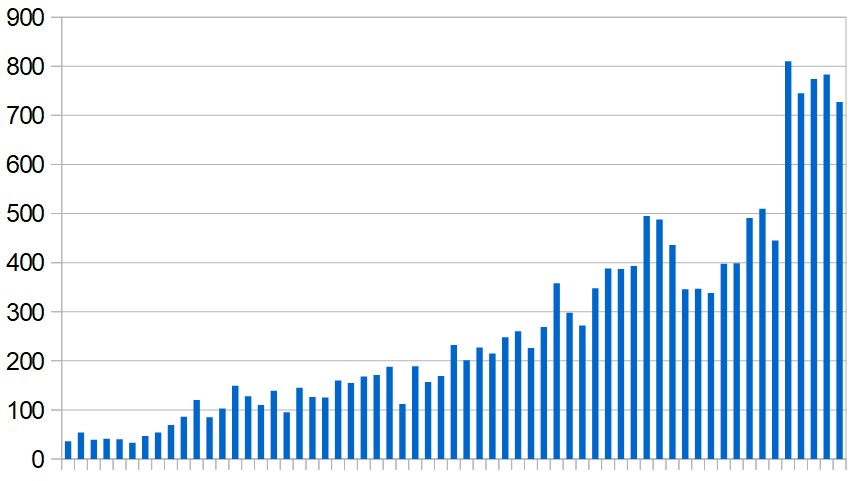 ---
New cases
A further 11,467 Covid-19 infections have been reported in the Middle East and North Africa since yesterday's update.
Saudi Arabia reported the largest day-on-day increase with 2,442 new cases, followed by Iran with 1,869.
The list below shows cumulative totals (excluding Iran) since the outbreak began, with day-on-day increases in brackets.
Algeria 8,113 (+195)
Bahrain 8,802 (+28)
Egypt 15,513 (+727)
Iraq 4,272 (+308)
Israel 16,712 (-)
Jordan 704 (+4)
Kuwait 21,302 (+1,738)
Lebanon 1,097 (+11)
Libya 75 (+3)
Morocco 7,429 (+54)
Oman 7,770 (+513)
Palestine 602 (-)
Qatar 42,213 (+1,732)
Saudi Arabia 70,161 (+2,442)
Sudan 3,628 (250)
Syria 70 (+12)
Tunisia 1,048 (-)
UAE 29,485 (+1,593)
Yemen 216 (+3)
TOTAL: 239,996 (+9,598)
Note: Yemen's total includes four cases reported by the unrecognised Houthi government in the north of the country. Palestine's total includes East Jerusalem.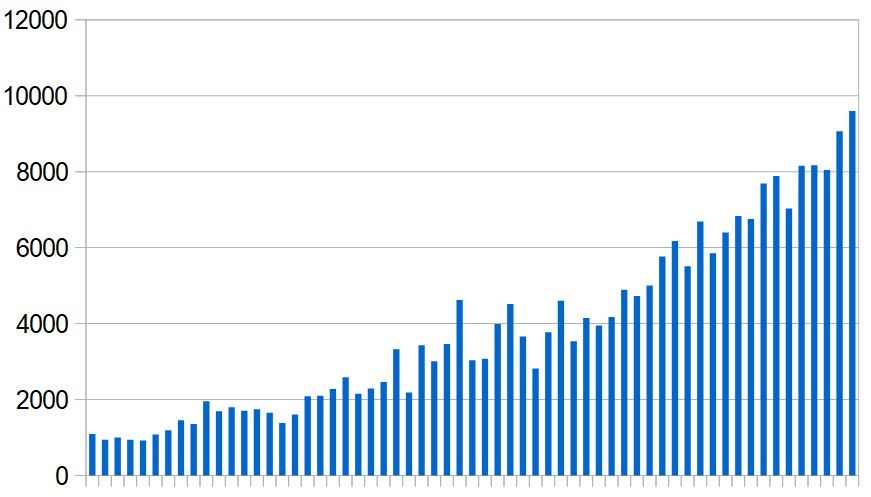 ---
Death toll
A further 153 coronavirus-related deaths were reported in the region yesterday – 59 of them in Iran and 28 in Egypt.
The list below shows cumulative totals of reported deaths in the region outside Iran, with day-on-day increases in brackets.
Algeria 592 (+10)
Bahrain 13 (+1)
Egypt 735 (+28)
Iraq 152 (+5)
Israel 279 (-)
Jordan 9 (-)
Kuwait 148 (+10)
Lebanon 26 (-)
Libya 3 (-)
Morocco 198 (+1)
Oman 36 (+2)
Palestine 5 (+1)
Qatar 21 (+2)
Saudi Arabia 379 (+15)
Sudan 146 (+9)
Syria 4 (-)
Tunisia 48 (+1)
UAE 244 (+3)
Yemen 40 (+6)
TOTAL: 2,984 (+71)
Note: Yemen's total includes one death reported by the unrecognised Houthi government in the north of the country.
CLICK HERE for previous updates
For anyone interested: A spreadsheet documenting the coronavirus cases and deaths reported in the region each day can be viewed here.
This work is licensed under a Creative Commons Attribution-NonCommercial 4.0 International Licence.