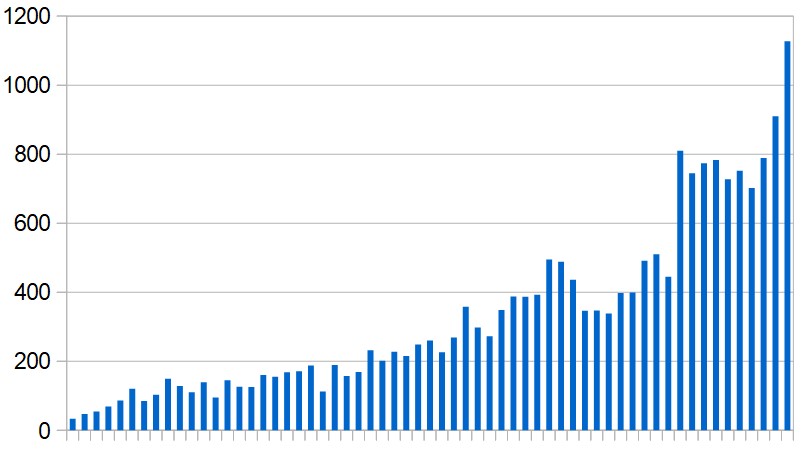 Egypt's official tally of new Covid-19 infections rose above 1,000 for the first time on Thursday as President Sisi warned that his regime's handling of the crisis must not be questioned. According to Sisi, hostile campaigns by "lurking enemies of the homeland" are seeking to discredit the regime's achievements.
Prominent among these "enemies of the homeland" are Egypt's doctors. On Monday their professional body, the Egyptian Medical Syndicate, said the country's healthcare system could "completely collapse" if the government's "negligence and lack of action" towards medical staff is not rectified.
---
CLICK HERE to jump to Middle East updates
---
While Egypt has made a show of sending medical aid to other countries hit by the virus – China, Italy and the United States – its own doctors have been complaining about a lack of protective equipment and testing of medical staff who may have become infected.
By Monday, according to the syndicate, there had been 19 deaths and 350 infections among health workers – though the government disputes those figures. On Wednesday the syndicate announced the deaths of three more doctors, two of whom had been diagnosed with Covid-19. The third doctor died of "severe respiratory failure" which could also be a sign of Covid-19.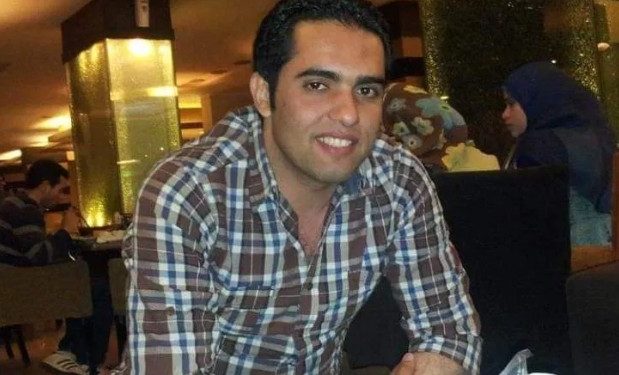 There's particular anger over the case of Waleed Yehia Abdel Halim, a 32-year-old doctor at the Mounira General Hospital in Cairo who died six days after becoming ill with the virus. Other staff at the hospital announced their mass resignation, accusing the health ministry of negligence. The resignation letter also said doctors had been threatened with "administrative measures" if they complained about the situation.
Under pressure, the health ministry said an initial investigation had found "shortcomings" in the way Abdel Halim's case was dealt with.
Social media users have been contrasting that with the apparently privileged treatment afforded to veteran film star Ragaa El-Gedawy when she tested positive for the virus.
Egypt's public prosecutor has previously threatened action against critics of the regime's handling of the epidemic under articles 80, 102 and 188 of the penal code.
Article 80 is basically about espionage but it also applies to publishing information that harms Egypt's "dignity and prestige".
Article 102 penalises "those who raise their voice by speaking loudly or singing in order to stir up sedition".
Article 188 relates to publishing "false news" that is likely to "create fright among the people".
---
New cases
A further 10,037 Covid-19 infections have been reported in the Middle East and North Africa since yesterday's update.
Iran reported the largest day-on-day increase with 2,258 new cases, followed by Qatar with 1,967 and Saudi Arabia with 1,644.
The list below shows cumulative totals (excluding Iran) since the outbreak began, with day-on-day increases in brackets.
Algeria 8,997 (+140)
Bahrain 10,052 (+360)
Egypt 20,793 (+1,127)
Iraq 5,457 (+322)
Israel 16,887 (+78)
Jordan 728 (+8)
Kuwait 24,112 (+845)
Lebanon 1,168 (+7)
Libya 105 (+6)
Morocco 7,697 (+61)
Oman 9,009 (+636)
Palestine 625 (+11)
Qatar 50,914 (+1,967)
Saudi Arabia 80,185 (+1,644)
Sudan 4,346 (-)
Syria 122 (+1)
Tunisia 1,071 (+3)
UAE 32,532 (+563)
Yemen 282 (+22)
TOTAL: 274,800 (+7,779)
Note: Yemen's total includes four cases reported by the unrecognised Houthi government in the north of the country. Palestine's total includes East Jerusalem.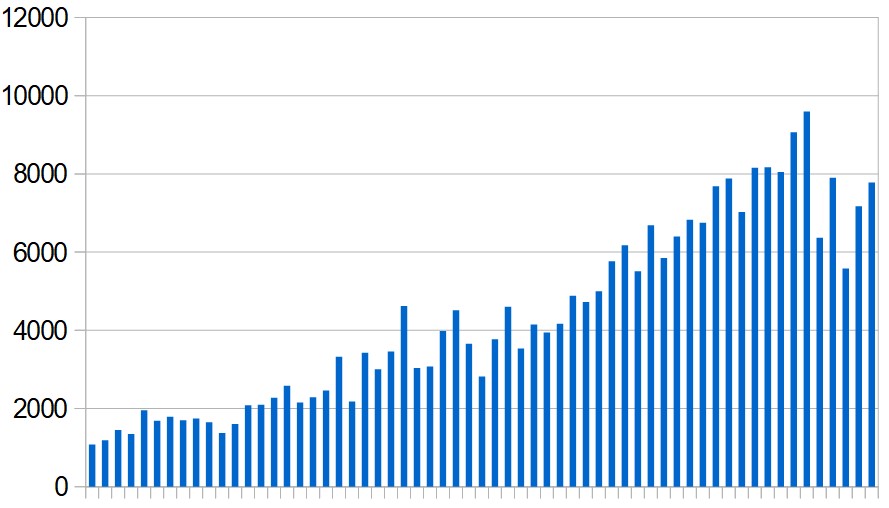 ---
Death toll
A further 144 coronavirus-related deaths were reported in the region yesterday – 63 of them in Iran and 29 in Egypt.
The list below shows cumulative totals of reported deaths in the region outside Iran, with day-on-day increases in brackets.
Algeria 630 (+7)
Bahrain 15 (-)
Egypt 845 (+29)
Iraq 179 (+4)
Israel 284 (+3)
Jordan 9 (-)
Kuwait 185 (+10)
Lebanon 26 (-)
Libya 5 (+1)
Morocco 202 (-)
Oman 40 (+1)
Palestine 5 (-)
Qatar 33 (+3)
Saudi Arabia 441 (+16)
Sudan 195 (-1)
Syria 4 (-)
Tunisia 48 (-)
UAE 258 (+3)
Yemen 58 (+4)
TOTAL: 3,462 (+81)
Note: Yemen's total includes one death reported by the unrecognised Houthi government in the north of the country.
CLICK HERE for previous updates
For anyone interested: A spreadsheet documenting the coronavirus cases and deaths reported in the region each day can be viewed here.
This work is licensed under a Creative Commons Attribution-NonCommercial 4.0 International Licence.