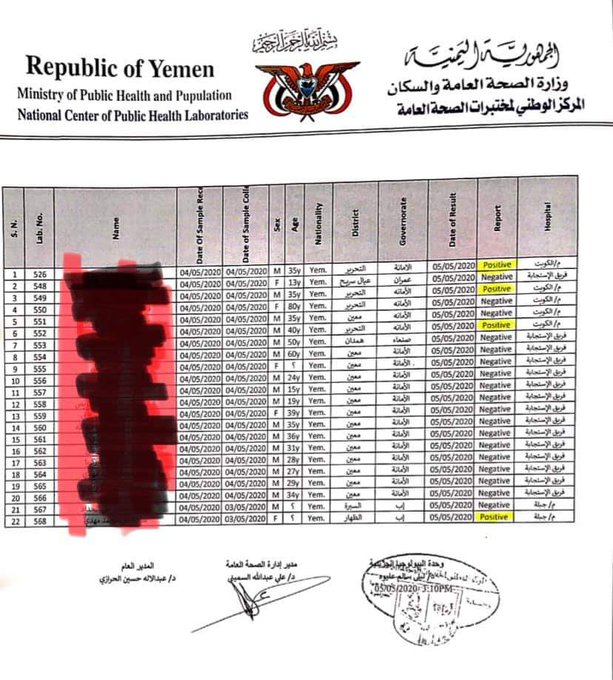 Evidence has emerged that the Houthi movement's unrecognised government in northern Yemen is concealing Covid-19 infections even after they have been confirmed by laboratory testing.
So far, the Houthis have not acknowledged any cases among Yemenis in the areas they control, though they have reported the death of a Somali refugee who tested positive for the disease.
However, a document circulated online shows that at least four other confirmed cases have not been disclosed by the Houthis.
---
CLICK HERE to jump to Middle East updates
---
The document lists the results of tests on 22 Yemenis, and four of them are positive. Three of those infected are men in the Tahrir district of the capital, Sanaa, while the fourth case is a female in Ibb province.
Tahrir is one of ten districts in the capital that were placed under a one-day curfew on the morning after the lab results were returned. Residents were told to stay indoors while "community committees" sprayed the streets with disinfectant.
This was officially presented as a "pilot scheme" to test the capabilities of the committees and work teams in dealing with any future coronavirus-related emergency.
While not admitting that they already have an emergency on their hands, the Houthis don't want to appear unprepared and on Monday their Committee for Epidemic Control "approved the concept" of establishing a 3,000-bed field hospital for Covid-19 cases.
In southern parts of the country, controlled (up to a point) by the internationally-recognised government of the exiled president, Abd Rabbu Mansour Hadi, 24 cases have now been confirmed – mostly in Aden but also in the provinces of Taizz, Lahij and Hadramaut. As in the north, there have been numerous unconfirmed reports of deaths among people who appeared to have Covid-19 symptoms.
Besides its conflict with the Houthis, the recognised government is currently being challenged in Aden by a separatist movement, the Southern Transitional Council.
Amid rival claims to power in Yemen and the continuing armed conflict, it's difficult to see how efforts to contain the emerging epidemic can be effectively coordinated – especially if one or more sides are being less than honest about the situation.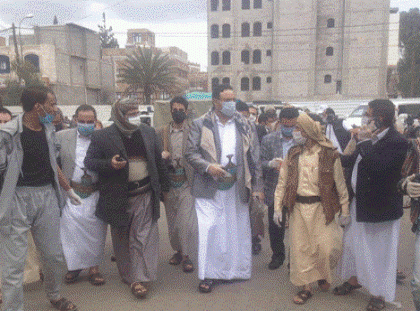 ---
New cases
A further 6,406 Covid-19 infections have been reported in the Middle East and North Africa since yesterday's update. Of those, 1,687 were in Saudi Arabia and 1,680 in Iran.
New infections in Iran had been falling for several weeks but over the last few days they have been increasing again, probably as a result of some preventive measures being relaxed.
The list below shows cumulative totals (excluding Iran) since the outbreak began, with day-on-day increases in brackets.
Incidentally, this is the first time since these daily updates began that every country in the list has reported new infections.
Algeria 4,997 (+159)
Bahrain 3,934 (+214)
Egypt 7,588 (+387)
Iraq 2,480 (+49)
Israel 16,346 (+32)
Jordan 473 (+2)
Kuwait 6,289 (+485)
Lebanon 750 (+9)
Libya 64 (+1)
Morocco 5,408 (+189)
Oman 2,958 (+55)
Palestine 546 (+3)
Qatar 17,972 (+830)
Saudi Arabia 31,938 (+1,687)
Sudan 852 (+74)
Syria 45 (+1)
Tunisia 1,025 (+3)
UAE 15,738 (+546)
Yemen 25 (+3)
TOTAL: 119,403 (+4,726)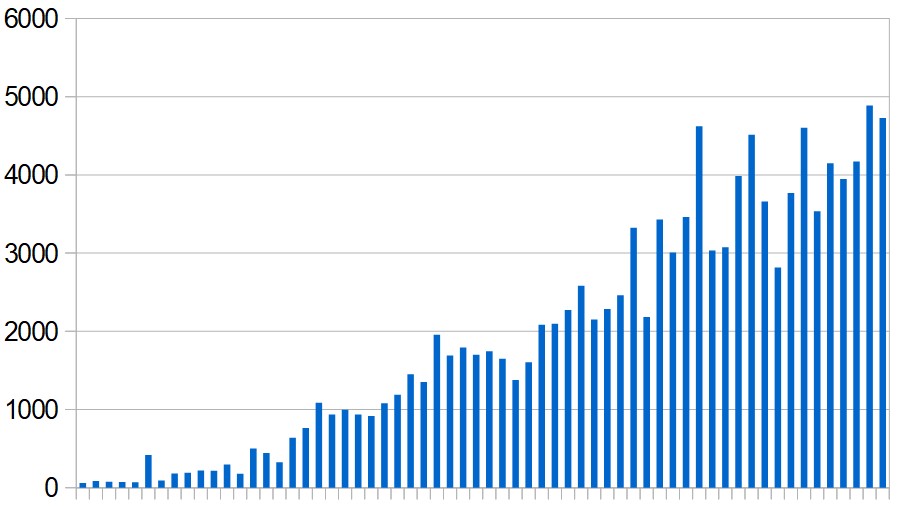 ---
Death toll
A further 130 coronavirus-related deaths were reported in the region yesterday – 78 of them in Iran and 17 in Egypt.
The list below shows cumulative totals of reported deaths in the region outside Iran, with day-on-day increases in brackets.
Algeria 476 (+0)
Bahrain 8 (-)
Egypt 469 (+17)
Iraq 102 (-)
Israel 239 (+1)
Jordan 9 (-)
Kuwait 42 (+2)
Lebanon 25 (-)
Libya 3 (-)
Morocco 183 (+2)
Oman 13 (-)
Palestine 4 (-)
Qatar 12 (-)
Saudi Arabia 209 (+9)
Sudan 49 (+4)
Syria 3 (-)
Tunisia 43 (-)
UAE 157 (+11)
Yemen 5 (+1)
TOTAL: 2,046 (+52)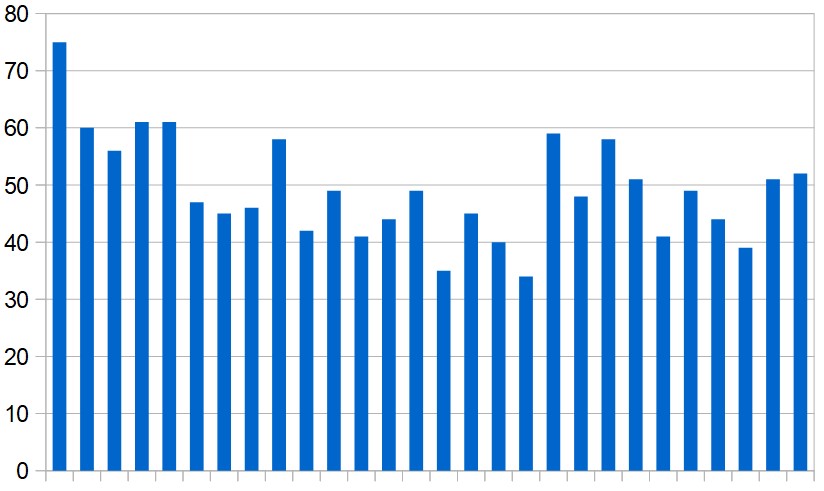 CLICK HERE for previous updates
For anyone interested: A spreadsheet documenting the coronavirus cases and deaths reported in the region each day can be viewed here.
This work is licensed under a Creative Commons Attribution-NonCommercial 4.0 International Licence.