From now until mid-September, Qatari citizens wishing to return home from abroad must first get permission from the government and then spend two weeks in quarantine when they arrive. It's a kind of luxurious imprisonment – at their own expense.
Before boarding their flight they must book a fortnight's stay at one of three government-approved hotels in Qatar and pay for it in advance. The cost ranges from $1,311 to $2,876 per person, depending on choice of hotel, and includes full board. Qatar Airways calls it a "Welcome Home Package".
On arrival in Doha, returning Qataris will welcomed with a "compulsory one way transfer" from airport to hotel and then shut in a bedroom for the next couple of weeks.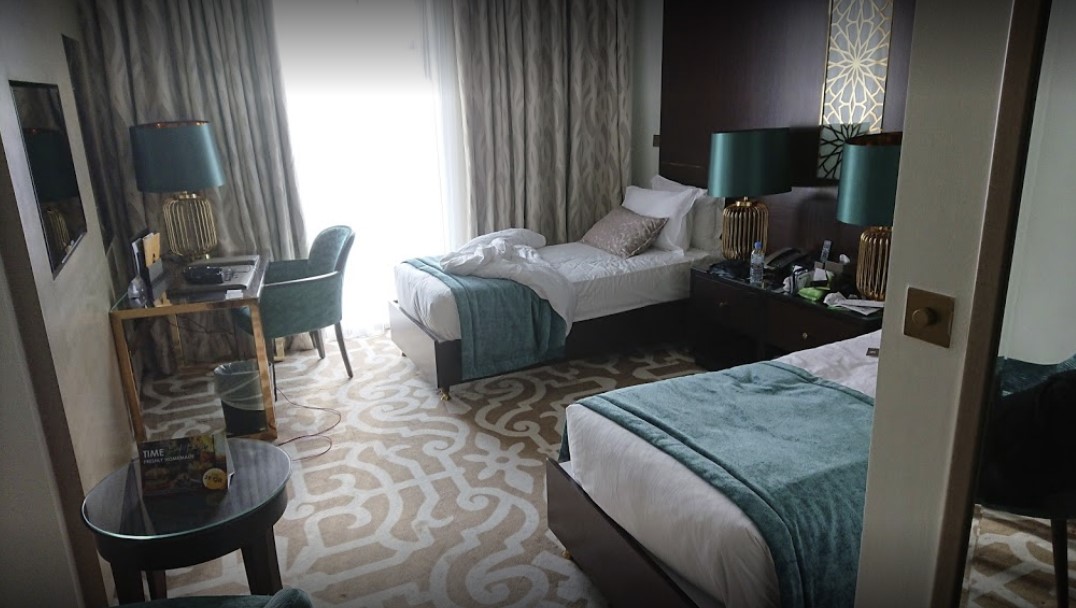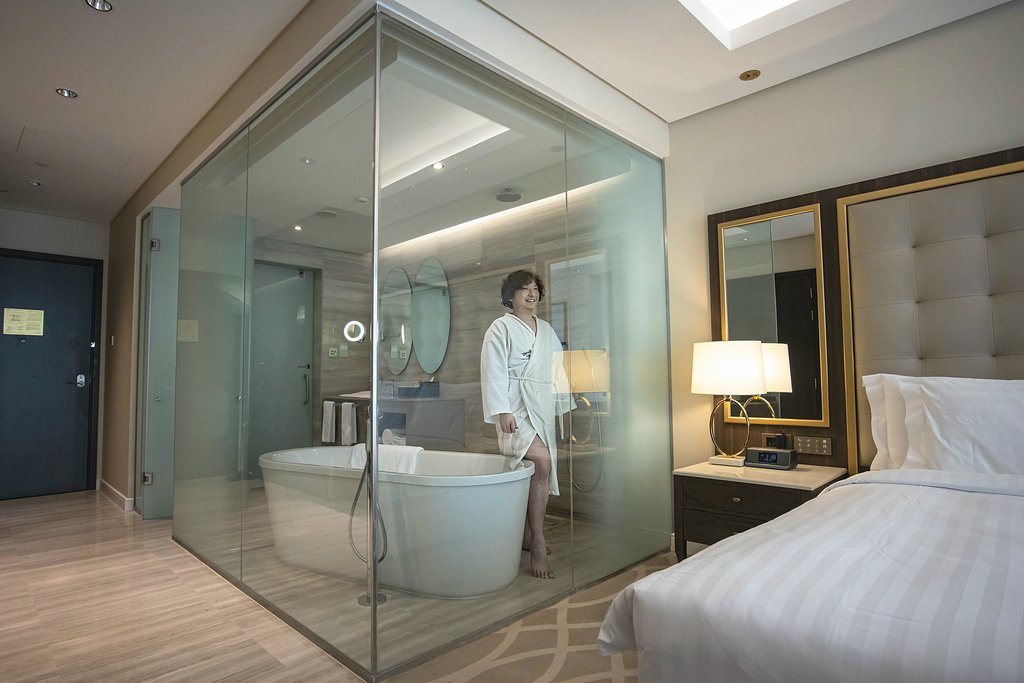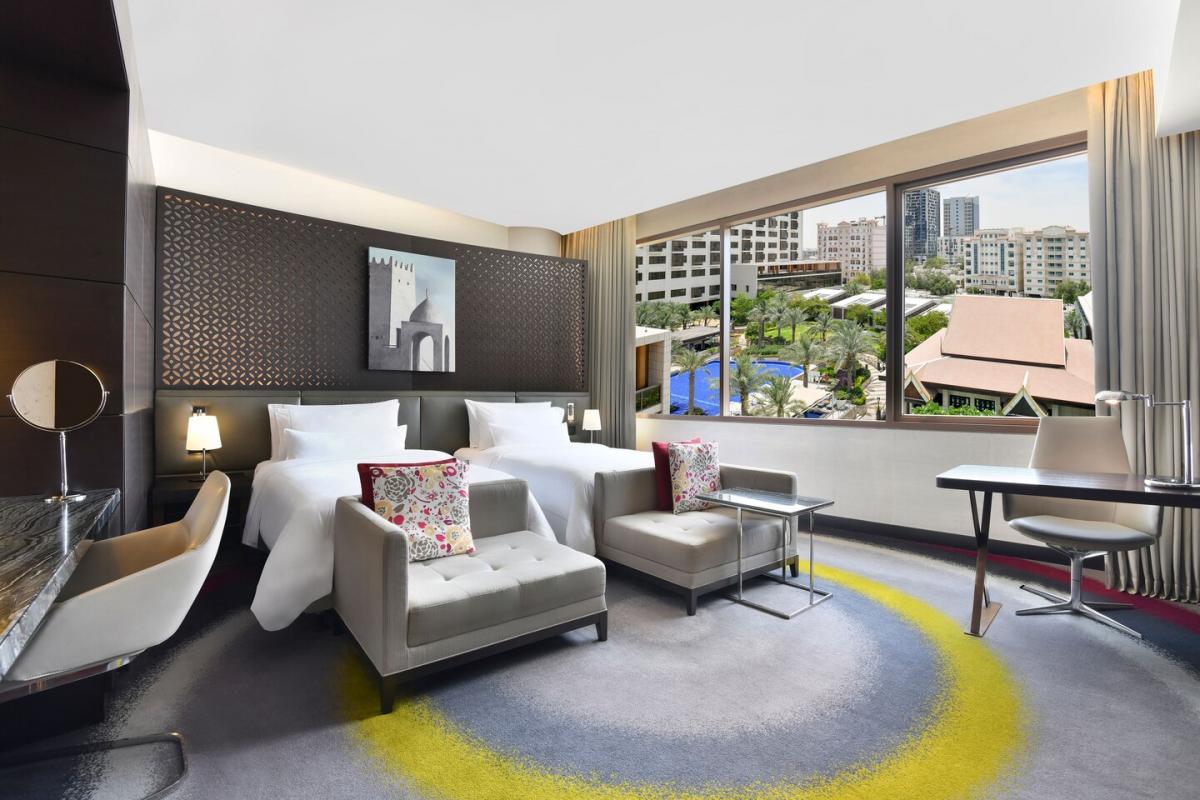 Nice as the rooms might look, guests are not allowed to leave them for any reason – not to take a stroll, visit the pool or gym, or even the prayer room. Breakfast, lunch and evening meals will be left outside the door.
Deliveries of additional food or goods from outside the hotel are not allowed.
To monitor for possible coronavirus infection, quarantined guests have to check their temperature twice a day and record it on a form. Hotel staff, contractors and suppliers are required to do the same.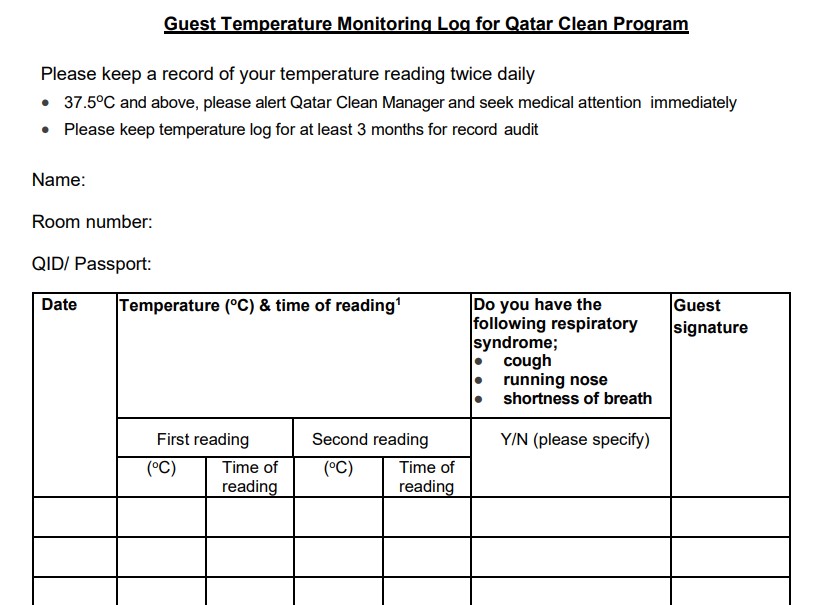 As far as cleaning of rooms is concerned, there's a detailed checklist of 43 "frequently touched" items to be disinfected by housekeeping staff.
Hotels in Qatar have also been issued with 32 pages of instructions for safeguarding guests and employees against Covid-19 infection. These will clearly generate a lot of extra work and add to running costs.
Further information:
Covid-19 statistics for Middle East
---
Middle East updates
Note: Starting tomorrow, these daily statistical updates will be replaced by a weekly situation report providing more context and some additional data. Daily statistics will still be available in the online spreadsheet.
New cases
A further 14,386 Covid-19 infections have been reported in the Middle East and North Africa since yesterday's update.
The list below shows cumulative official totals since the outbreak began, with day-on-day increases in brackets.
Algeria 11,385 (+117)
Bahrain 20,430 (+469)
Egypt 50,437 (+1,218)
Iran 197,647 (+2,596)
Iraq 25,717 (+1,463)
Israel 20,243 (+349)
Jordan 1,001 (+14)
Kuwait 38,074 (+541)
Lebanon 1,495 (+6)
Libya 510 (+10)
Morocco 9,280 (+283)
Oman 27,670 (+852)
Palestine 795 (+45)
Qatar 84,441 (+1,267)
Saudi Arabia 145,991 (+4,757)
Sudan 8,020 (-)
Syria 187 (-)
Tunisia 1,132 (+4)
UAE 43,752 (+388)
Yemen 913 (+7)
TOTAL: 689,120 (+14,386)
Yemen's total includes four cases reported by the unrecognised Houthi government in the north of the country. Palestine's total includes East Jerusalem.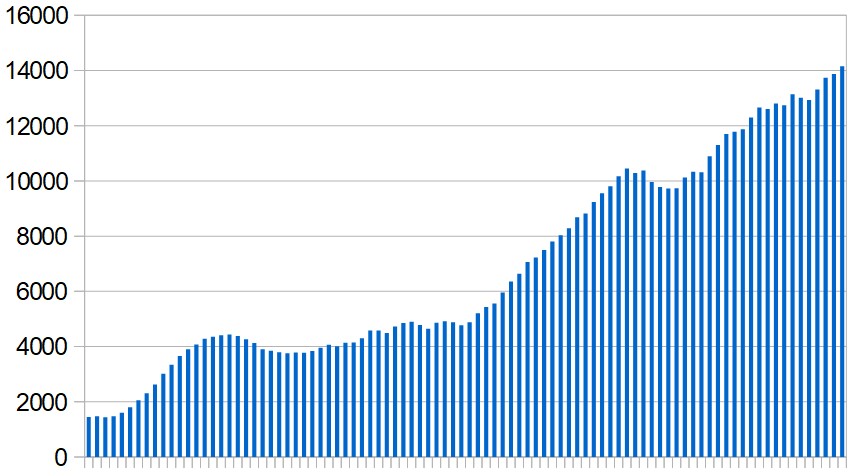 ---
Death toll
A further 345 coronavirus-related deaths were reported in the region.
The day's highest reported death tolls were in Egypt (88), Iran (87) and Iraq (83).
The list below shows cumulative official totals with day-on-day increases in brackets.
Algeria 811 (+12)
Bahrain 55 (+6)
Egypt 1,938 (+88)
Iran 9,272 (+87)
Iraq 856 (+83)
Israel 304 (+1)
Jordan 9 (-)
Kuwait 308 (+2)
Lebanon 32 (-)
Libya 10 (-)
Morocco 213 (-)
Oman 125 (+6)
Palestine 5 (-)
Qatar 86 (+4)
Saudi Arabia 1,139 (+48)
Sudan 487 (-)
Syria 7 (-)
Tunisia 50 (-)
UAE 298 (+3)
Yemen 249 (+5)
TOTAL: 16,254 (+345)
Yemen's total includes one death reported by the unrecognised Houthi government in the north of the country.
This work is licensed under a Creative Commons Attribution-NonCommercial 4.0 International Licence.