The Moroccan army has set up an emergency field hospital to care for hundreds of strawberry packers who have tested positive for coronavirus over the last few days.
The outbreak in Kenitra province, north of the capital, Rabat, is the biggest so far recorded in Morocco which has seen only 10,000 cases since the pandemic began. It comes as restrictions are about to be eased in most parts of the country.
The Kenitra outbreak began with a trickle of cases in rural villages which prompted the authorities to carry out widespread testing at factories and other workplaces. As a result, 700 people were found to be infected – including 457 at a strawberry-packing plant run by a Spanish company, Frigodar, at 103 at Natberry, a similar plant run by another Spanish company.
Most of the cases are said to be mild but the field hospital is needed because Morocco has a policy of hospitalising everyone who tests positive, in order to prevent further transmission of the virus.
According to the Spanish news agency EFE, the field hospital is "in existing military installations" at Sidi Yahya el Gharb. A reporter observed "movement of ambulances, fire trucks and military vehicles" but no photographs were allowed. Previously-published photos of Moroccan field hospitals show lines of dark green tents.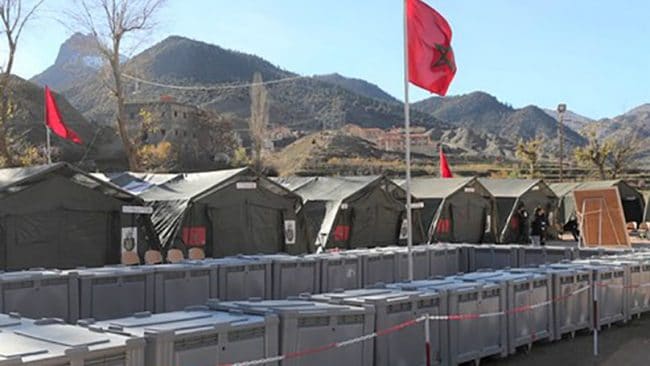 The soft fruit industry employs about 25,000 people in the Kenitra area – almost all of them women – and is a major part of the local economy. It normally generates exports worth $500 million a year but has now come to a standstill.
Morocco's interior minister has ordered an inquiry amid claims that local officials mindful of the industry's economic importance were reluctant to enforce safety precautions that would have been costly for employers.
Mohammed al-Amouri, head of the Red Fruits Inter-Professional Federation, maintains that the industry followed government instructions and blames the health ministry for not carrying out more tests when the first few Covid-19 cases were detected among strawberry packers in May.
Jerónimo Díaz, manager of Frigodar, told EFE news agency that his company had introduced various precautionary measures, including separation screens, compulsory face masks and temperature checking. A photo taken inside the plant shows workers in protective clothing separated by screens.
However, EFE also quotes Abdelali El Karkri, head of the region's Network of Development Associations as saying women at the packing plants gather together for meal breaks where they don't observe social distancing.
Another problem, highlighted by both Karkri and Diaz, is the minibuses that transport women from their villages to the packing plants. During the epidemic they are supposed to operate at 50% of seating capacity but according to Kzarkri, at the height of the strawberry season drivers remove the seats – which allows them to cram in as many as 40 passengers.
Further information:
Covid-19 in the Middle East: weekly situation report
Covid-19 statistics for Middle East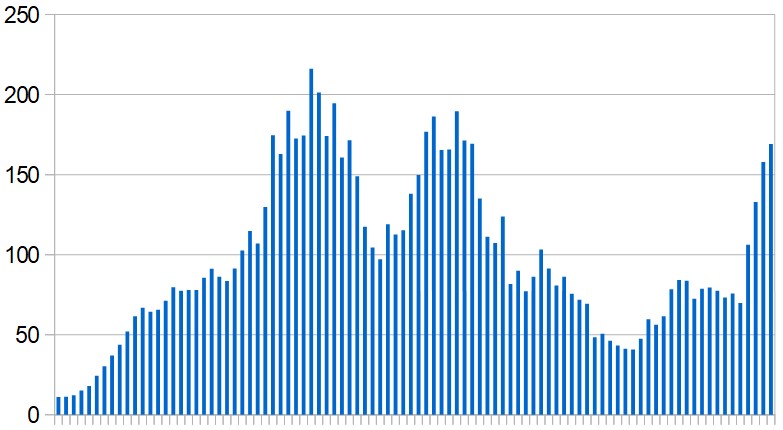 This work is licensed under a Creative Commons Attribution-NonCommercial 4.0 International Licence.