Country narrative: Morocco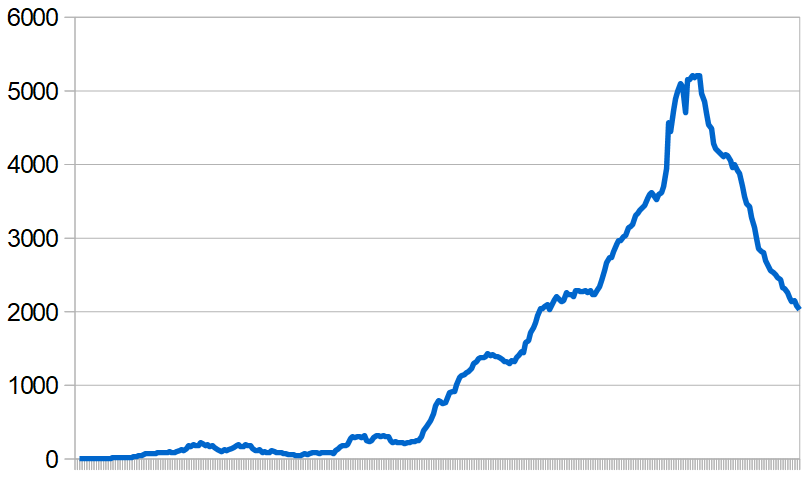 March 4, 2020
Morocco reported its first coronavirus case on Tuesday – a Moroccan citizen who arrived from Italy.
March 5
Morocco reported its second case on Thursday morning – a Moroccan woman who lives in Italy. She is reported to have arrived in Morocco on Wednesday, so it's likely her case was detected as she entered the country.
March 10
Morocco reported its third case on Monday – a 52-year-old French tourist who arrived in Marrakech on Saturday and presented himself at a hospital on Sunday after developing a temperature and respiratory problems.
March 11
Morocco reported its first coronavirus-related death – an 89-year old woman in Casablanca who had chronic health problems.
March 14
A French woman who arrived in Taroudant on March 2 from France is Morocco's eighth confirmed case. She is being treated in hospital in Agadir.
March 15
Transport minister Abdelkader Amara has tested positive after returning from a trip to Europe.
March 17
Morocco reported nine new cases, bringing the total to 37. The new cases were widely distributed – in Marrakech, Fez, Rabat, Meknes, Agadir and Casablanca – which is not a good sign.
March 18
The second reported coronavirus death was that of a 75-year-old Moroccan citizen from Salé.
March 19
Various posts on Twitter show that Britons in Morocco are struggling to get flights to take them home.
March 23
Morocco: The authorities are investigating a doctor in Tetouan who tested positive after returning from abroad but resumed medical work instead of staying in quarantine.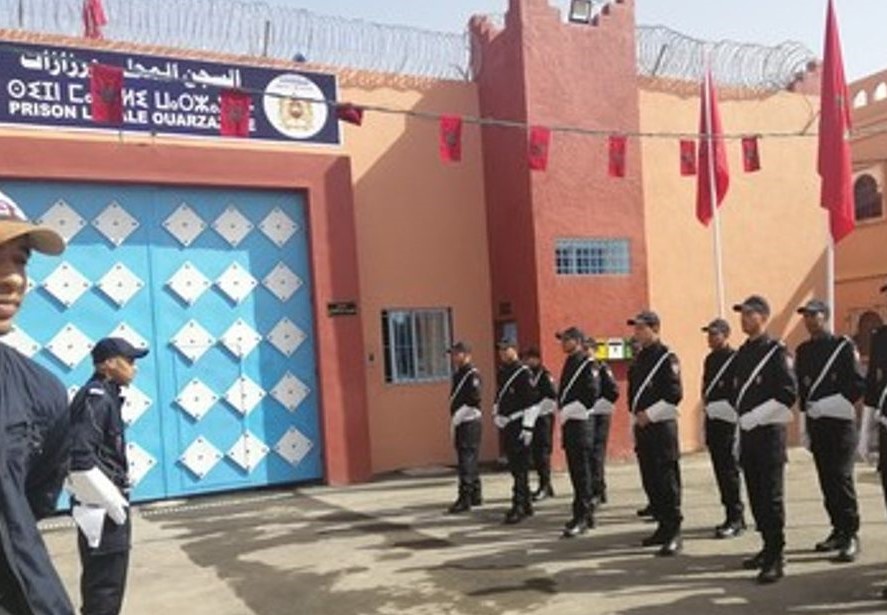 More than 60 cases of Covid-19 have been detected at a prison in Morocco. This is the third outbreak in the country's jails which altogether hold about 80,000 prisoners.
On April 8, a staff member staff at the vast Loudaya prison in the desert near Marrakesh was taken ill with the virus and, following tests, three other staff were found to be infected.
At Ksar el Kebir prison, in north-west Morocco, four more cases were detected among staff. Four female prisoners who had been in close contact with them were also checked. Two have since tested positive.
The latest outbreak – at the local prison in Ouarzazate, southern Morocco – looks far more serious because almost half of its 126 staff have tested positive for Covid-19, along with the prison's governor.
As a precaution against spreading infection, the staff had been divided into two teams, rotating at two-week intervals. Both teams were being checked at the end of each rotation and again before starting a new one.
However, this didn't prevent both teams from becoming infected. Testing has revealed 36 Covid-19 cases in one team and 24 in the other. At least six prisoners have also been confirmed as having the virus and the authorities say everyone held in the jail is being tested. According to one report 730 tests have so far been carried out and the results are expected later today.
The rotation system was one of several measures adopted in Morocco last month to reduce the risk in prisons, including a release of more than 5,000 prisoners.
Prison populations are seen as especially vulnerable to infections and the World Health Organisation has issued guidelines for dealing with the situation in the light of the Covid-19 pandemic.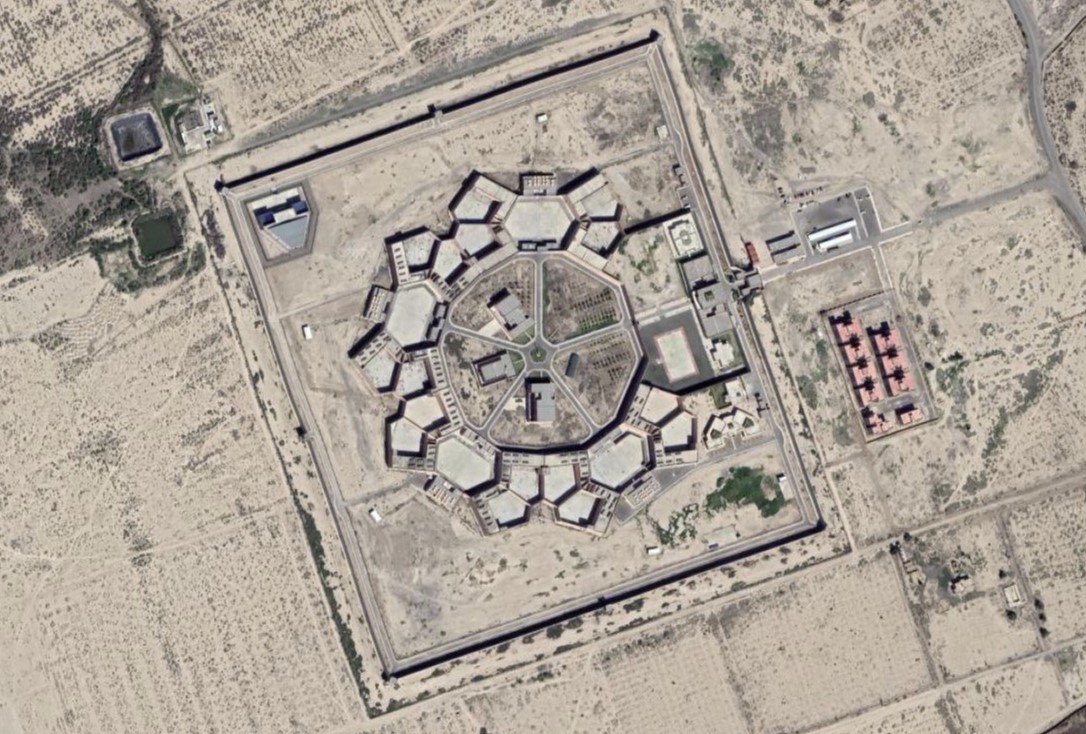 May 1
Police in Morocco have arrested more than 80,000 people during the last six weeks for violating the coronavirus lockdown, according to official figures from the Direction Générale de la Sûreté Nationale (DGSN). On Wednesday alone, 4,582 were arrested – the highest daily total so far.
Other countries have also faced problems with non-compliance but enforcement of the preventive measures in Morocco has been especially strict. When the state of emergency began on March 20 the public prosecutor gave orders to "ensure rigorous application" of its provisions. Penalties for violators – including those who fail to wear a face mask in public – range up to three months in jail and a fine of 1,300 dinars ($130). It's likely that about half of those arrested will eventually be prosecuted.
Fortunately for the police, they don't have to spend so much time on routine work at the moment. Crime in general has fallen substantially during the lockdown in comparison with the same period last year, Morocco World News reports:
"Crimes related to theft under the threat of a weapon decreased by 52%, reported sexual assault and rape cases decreased by 41%, premeditated homicide cases went down 67%, and reported economic and financial crimes fell by 23%, in addition to decreases in other categories of crime."
Restrictions on movement have also brought a huge reduction in deaths and injuries caused by road accidents.
However, there's bad news from Morocco's prisons. Covid-19 outbreaks have been reported in three of them – initially among prison staff. Further testing has since revealed that more than 200 prisoners at a jail in Ouarzazate have also been infected.
The state of emergency is due to last until May 20 and the Moroccan authorities are hopeful that by then they can start lifting the restrictions. There's a reasonable prospect they will be in a position to do so. Official figures show that while the virus is still spreading the rate of increase has slowed considerably.
The total of confirmed cases has risen by 20% over the past week – well below the regional average. "Active" cases (after deducting recoveries and deaths) have risen by only 11% week on week.
May 28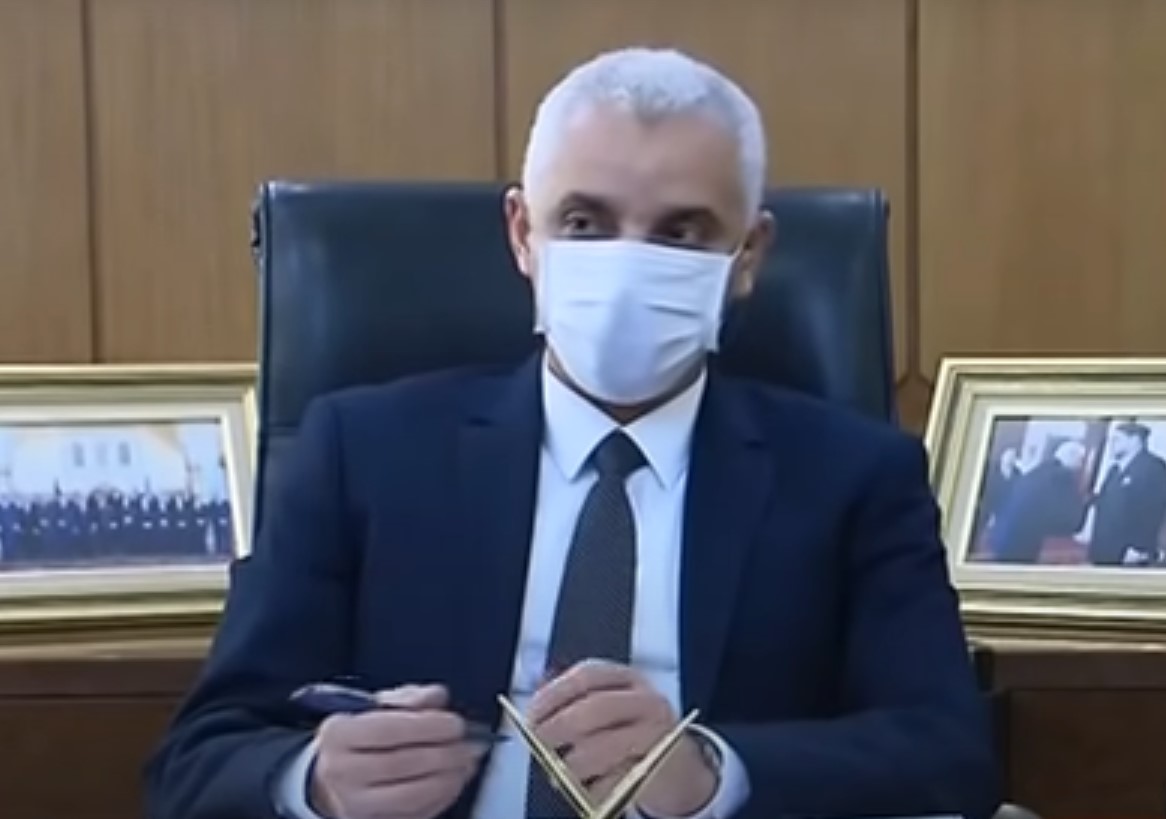 Health authorities in Algeria and Morocco say they intend to continue treating Covid-19 patients with anti-malaria drugs despite safety concerns raised by the World Health Organisation (WHO).
Algeria claims to have had "great success" using hydroxychloroquine in combination with antibiotics and says it has "not noted any adverse reactions" among several thousand patients who have been given this treatment.
Hydroxychloroquine and the related drug chloroquine are mainly used for malaria but there have been claims they can speed up the recovery of coronavirus patients. Last week, however, WHO suspended medical trials of hydroxychloroquine amid fears that it can increase the risk of death.
WHO was also worried that people might be tempted to self-medicate with the drug after Donald Trump revealed that he was taking it in the belief it would protect him from Covid-19.
A study in the medical journal The Lancet found "no evidence of benefit of hydroxychloroquine or chloroquine when used either alone or with a macrolide [antiobitic]." It suggested there was "not only an absence of therapeutic benefit" but also a possibility of patients being harmed.
Algeria's decision to use chloroquine/hydroxychloroquine was questioned two months ago, in the early stages of the outbreak, but health minister Abderrahmane Benbouzid defended by saying the country had "no other choice".
Several Algerian doctors have claimed the treatment is very effective. Because of the possible side-effects some patients are reportedly given alternative medication in the form of anti-viral drugs normally used for HIV.
Morocco also pinned its hopes on anti-malaria drugs around the same time as Algeria and the government requisitioned all the available stock.
Morocco has been treating Covid-19 patients with chloroquine since April 8 and, like Algeria, appears to have no intention of stopping.
According to health minister Khalid Aït Taleb, chloroquine has antiviral properties that lead to a faster recovery and save some patients from the need for intensive care.
Egypt has also been using anti-malaria drugs (as well as HIV drugs) to treat Covid-19, though it has warned the public not to self-medicate with them.
Tunisia was initially enthusiastic too, and even started manufacturing its own hydroxychloroquine. Yesterday, though, it announced that the treatment has been halted in all the country's hospitals following the statement from WHO.
These four North African countries appear to have been using chloroquine-based treatments in very similar ways – but with wildly differing results.
If we look at the number of cases that are now closed (as a result of recovery or death), the official statistics show the percentage ending in death was as follows:
Egypt: 13.6%
Algeria: 10.8%
Tunisia: 4.9%
Morocco: 3.9%
Based on that, use of chloroquine does not guarantee a low death rate and the variations between these countries suggest other factors have a bigger role in determining how many people die.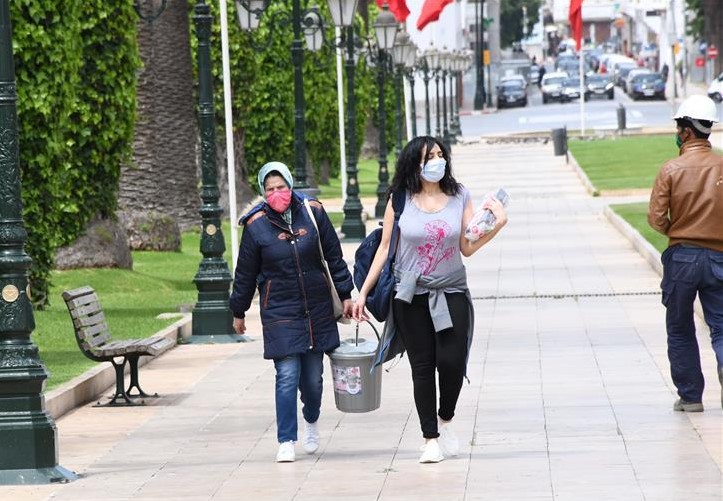 By world standards, Morocco's Covid-19 epidemic was never very large and it's steadily getting smaller.
At the peak in April, new cases were averaging more than 200 a day but the average during the past week has been only 43 a day.
Between May 10 and the beginning of June, the number of active cases – people currently infected – has almost halved, from 3,321 to 1,735. The rate of recovery from Covid-19 is now significantly higher than the rate of infection.
This raises the prospect that Morocco's lockdown, which began on March 20 and is due to end on June 10, will not be extended – at least, not in the same form.
The focus now is on how to safely extract the country from its lockdown, and the government appears to have recognised that it can't do that all by itself.
Prime minister Saad Eddine El Othmani has been saying that a successful transition – and revival of the economy – will depend on cooperation from civil society, all political parties and trade unions.
To that end, he has been having discussions by video link with the country's political parties, including some that are not represented in parliament.
Another preparation for ending the lockdown was the official launch, on June 1, of a contact-tracking app known as Wiqayatna ("Our Safeguard").
Use of the app is not compulsory but it forms part of a broader campaign under the slogan "Stay vigilant, protect each other" aimed at encouraging people to continue taking precautions when the lockdown ends.
Cooperation from the public could be jeopardised if people thought the country's future had been placed in the hands of American consultants and the BCG's Casablanca office issued a swift denial (of sorts). Prime minister Othmani said in April that Morocco's emergence from lockdown would follow a "well-studied strategy" and a news report around the same time claimed that a US-based firm, Boston Consulting Group (BCG), had been commissioned to develop it.
In a statement reported by Morocco World News, the company said it had "not been directly mandated to prepare an official strategy to lift the lockdown" but was working closely with the health ministry and other government departments.
It was said to be "providing data and analysis on recent international experiences, free of charge, to maintain a strict framework of national solidarity".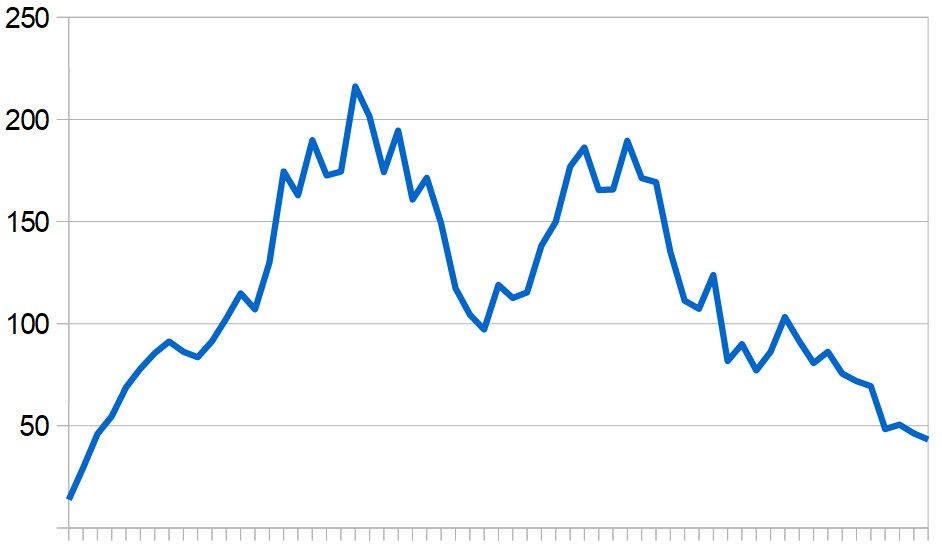 The Moroccan army has set up an emergency field hospital to care for hundreds of strawberry packers who have tested positive for coronavirus over the last few days.
The outbreak in Kenitra province, north of the capital, Rabat, is the biggest so far recorded in Morocco which has seen only 10,000 cases since the pandemic began. It comes as restrictions are about to be eased in most parts of the country.
The Kenitra outbreak began with a trickle of cases in rural villages which prompted the authorities to carry out widespread testing at factories and other workplaces. As a result, 700 people were found to be infected – including 457 at a strawberry-packing plant run by a Spanish company, Frigodar, at 103 at Natberry, a similar plant run by another Spanish company.
Most of the cases are said to be mild but the field hospital is needed because Morocco has a policy of hospitalising everyone who tests positive, in order to prevent further transmission of the virus.
According to the Spanish news agency EFE, the field hospital is "in existing military installations" at Sidi Yahya el Gharb. A reporter observed "movement of ambulances, fire trucks and military vehicles" but no photographs were allowed. Previously-published photos of Moroccan field hospitals show lines of dark green tents.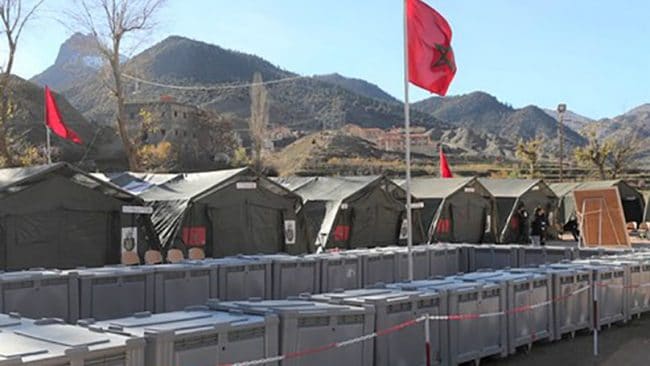 The soft fruit industry employs about 25,000 people in the Kenitra area – almost all of them women – and is a major part of the local economy. It normally generates exports worth $500 million a year but has now come to a standstill.
Morocco's interior minister has ordered an inquiry amid claims that local officials mindful of the industry's economic importance were reluctant to enforce safety precautions that would have been costly for employers.
Jerónimo Díaz, manager of Frigodar, told EFE news agency that his company had introduced various precautionary measures, including separation screens, compulsory face masks and temperature checking. A photo taken inside the plant shows workers in protective clothing separated by screens.Mohammed al-Amouri, head of the Red Fruits Inter-Professional Federation, maintains that the industry followed government instructions and blames the health ministry for not carrying out more tests when the first few Covid-19 cases were detected among strawberry packers in May.
However, EFE also quotes Abdelali El Karkri, head of the region's Network of Development Associations as saying women at the packing plants gather together for meal breaks where they don't observe social distancing.
Another problem, highlighted by both Karkri and Diaz, is the minibuses that transport women from their villages to the packing plants. During the epidemic they are supposed to operate at 50% of seating capacity but according to Karkri, at the height of the strawberry season drivers remove the seats – which allows them to cram in as many as 40 passengers.
August 1
Morocco reported 1,063 new Covid-19 infections on Friday – its highest daily total so far. Unlike Algeria, though, it has not been removed from the EU's list of "safe" countries whose residents can travel to Europe without restrictions. The decision to keep it on the list was reportedly due to pressure from France, Belgium, and the Netherlands – countries which have large numbers of citizens of Moroccan descent.
Initially, Morocco seemed to be having some success in containing the virus and by early June, as a result of its strict lockdown, new cases had fallen to around 40 a day. However, there have been steep increases since then, partly due to large numbers of workplace infections. 
The public have been asked to limit their movement during the Eid al-Adha holiday. Travel between certain cities has been banned and the government says this is because "the majority of citizens" are not complying with preventive measures. The cities affected are Tangier, Tetouan, Fez, Meknes, Casablanca, Berrechid, Settat and Marrakesh.
The ministry of Islamic affairs also announced that the customary Eid al-Adha prayers would not be allowed to take place in mosques this year and urged people to pray at home instead.
As in Algeria, Moroccan farmers are complaining that restrictions on movement have disrupted their sales of sheep for consumption during Eid festivities.
August 8
Morocco has experienced its worst week so far, with a record 1,283 new cases reported on Wednesday. The number of deaths and critically-ill patients is also increasing.
Initially, Morocco had some success in containing the virus and by early June, as a result of its strict lockdown, new cases had fallen to around 40 a day. However, there have been steep increases since then. Although some restrictions have been eased eight major cities remain under lockdown.
A health ministry briefing earlier this week is reported here, along with a map showing the areas most affected. On Thursday prime minister Saad Eddine El Othmani described the situation as worrying and called on everyone to adhere to preventive measures. "Responsibility is individual and collective," he said. 
Wearing of face masks is compulsory in public but compliance appears to be declining, partly as a result of the hot weather. The government hopes to increase compliance by "simplifying the procedures for collecting fines from violators". The current penalties are a fine ranging from $29 to $129 and/or one to three months in jail. 
According to the nurses' union 118 health workers have been infected since the outbreak began.
August 15
The situation in Morocco continues to worsen, with record numbers of new infections.
Initially, Morocco had some success in containing the virus and by early June, as a result of its strict lockdown, new cases had fallen to around 40 a day. However, there have been steep increases since then and new cases this week have averaged 1,226 a day.
The regions around Casablanca and Tangier account for almost 50% of all recorded cases, according to official figures:
● Casablanca-Settat 27%
● Tangier-Tetouan-Hoceima 21% 
● Fez-Meknes region 16% 
● Marrakech-Safi 16% 
● Rabat-Sale-Kenitra 9% 
Wearing of face masks is compulsory in public but compliance appears to be declining, partly as a result of the hot weather. The current penalties are a fine ranging from $29 to $129 and/or one to three months in jail. 
This week a new 48-bed medical unit specifically for treating Covid-19 cases was opened at the Mohammed VI Hospital in Tangier.
According to the nurses' union 118 health workers have been infected since the outbreak began.
Coronavirus infections have been rising sharply in Morocco over the last few weeks, with a record 1,776 new cases reported on Sunday.
This is a major setback for the North African country which, for a while, had come close to bringing the virus under control. By early June its strict lockdown had reduced new cases to around 40 a day but since then something has clearly gone wrong.
Local health experts attribute this reversal mainly to the "rushed" way that restrictions were lifted.
Writing for Maroc Hebdo, Anass Doukkali – a former health minister – says that while the lockdown phase was "more or less well managed", the lifting of restrictions was marred by "incoherent communication, confused messaging ... and some decisions that were hasty and poorly explained". As a result, the public began paying less attention to what the government was saying.
As might be expected, most of the confirmed infections are concentrated in cities. Among the new cases reported yesterday, 209 were in Marrakesh, 192 in Casablanca, 150 in Beni Mellal, 74 in Tangier and 63 in Fes.
No less alarming, though, is the large number of much smaller outbreaks scattered around the country which could grow rapidly if not monitored closely. Containing these depends heavily on the effectiveness of contact-tracing – which is being hampered by delays in testing. Once someone has been diagnosed with Covid-19, it usually takes a week or more to trace all their contacts – by which time the virus may have spread further.
According to Meziane Bellafkih, head of epidemiology at the health ministry, people can wait four days to get tested and four more days for the results.
Delays in testing are also being blamed for causing avoidable deaths, because people with serious symptoms are often not receiving treatment until it is too late.
At the Ibn Rochd Hospital in Casablanca deaths now average 24 a day compared with only 11 a few weeks ago. According to El Houssein Baro, a department head at the hospital, most patients are in "a desperate situation" when they arrive and more than 20% die very soon after admission.
September 12
On Friday a record 2,430 new Covid-19 cases were recorded in Morocco. Of those, the largest number (895) were in the Casablanca-Settat region.
A seven-hour night curfew has been imposed in Casablanca and schools there – which were about to reopen – have been told to switch to distance learning. Coastal cities have been told to close their beaches. 
Morocco has previously had problems with infections in its prisons, and family visits to prisoners have again been suspended.
The health minister warned on Sunday that Morocco could be "overwhelmed" by the virus unless drastic measures were taken but others are warning that another national lockdown would be economically disastrous.
September 19
It was reported this week that Covid-19 testing capacity has been increased by the inclusion of 18 private laboratories in the testing system.
October 3
New infections are running at record levels, though the rate of increase has recently slowed. This week's average was 2,249 new cases a day.
November 1
The situation has continued to worsen. The past week's average was 3,518 new cases a day.
November 18
Update on vaccines: Morocco is expecting to receive about 10 million doses of vaccine. The government has not said which vaccine will be used but there are indications it will be Chinese
In August Morocco signed two cooperation agreements with the China National Biotec Group to carry out Phase III trials and the agreements will also allow for local production of the vaccine once it is available for general use.
The Moroccan authorities appear very confident of their supplies, though they have given no details. They say a large-scale campaign will begin in the next few weeks to raise public awareness about the benefits of vaccination.
February 6, 2021
Update on vaccines: Morocco aims to vaccinate at least 80% of its population and has ordered 66 million doses. Of those, 25 million will be AstraZeneca vaccine produced by the Serum Institute of India (SII) and Russia's R-Pharm company.
The remaining doses are expected to come from China. Last August Morocco signed cooperation agreements with the China National Biotec Group to carry out Phase III trials of a Sinopharm vaccine. The agreements will also allow Morocco to produce the Chinese vaccine locally.
The first two million AstraZeneca doses arrived on January 22, followed by 500,000 Sinopharm doses on January 27.
Roll-out began on January 28, with the king among the first to be vaccinated. By last Wednesday 308,000 people had received a jab – an average rate of about 50,000 a day.