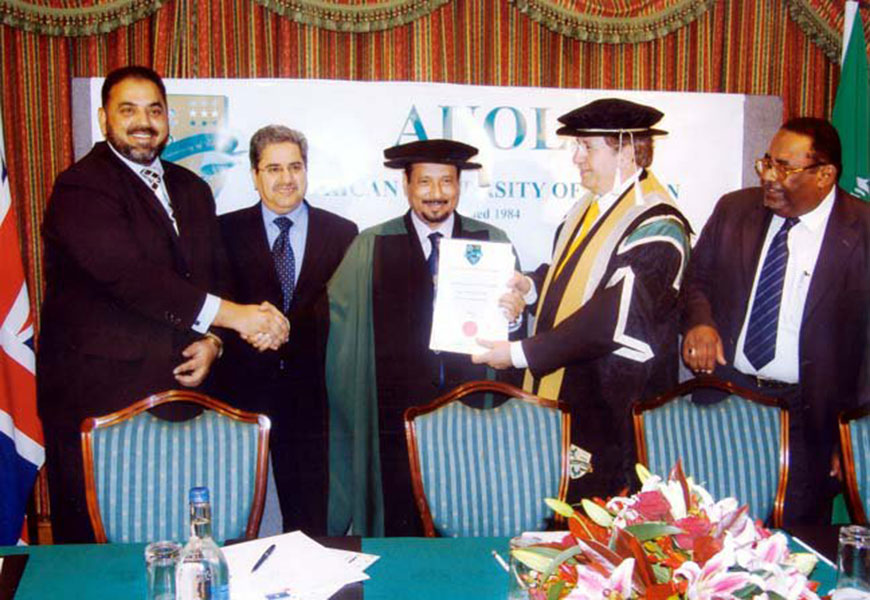 The American University of London is no ordinary university. Instead of having a campus it has a mailbox at a shop in the Old Brompton Road. And it once offered to sell a degree in business administration to a dog for £4,500.
Though operating from the UK, the American University of London (AUOL) is not recognised by the British authorities and lacks proper accreditation. It's widely regarded as a degree mill.
Degree mills make their money by providing worthless certificates for the vain and the gullible. On occasions, though, they try to polish up their dubious image by presenting an honorary degree to some prominent person.
One of them is Saudi billionaire Mohammed Aboud al-Amoudi. In 2004 he spent a memorable day in London, attending a breakfast hosted by Tony Blair (prime minister at the time), visiting parliament, meeting the Queen in Buckingham Palace ... and receiving an honorary doctorate from AUOL.
---
See also:
Degrees of deception
A compilation of reports on the growing problem of fake qualifications in the Middle East
---
Amoudi's award had already been publicised by Saudi media in advance of the ceremony, with al-Jazirah newspaper reporting that the certificate would be presented by Blair himself.
In the event, it was the head of AUOL, rather than Blair, who handed Amoudi his certificate. The extent of Blair's actual involvement is unclear and may have been exaggerated for PR purposes but it seems that the ceremony took place either at the prime minister's breakfast gathering or just afterwards. A photo circulated by AUOL shows Blair clasping hands with Amoudi and purportedly congratulating him on his doctorate.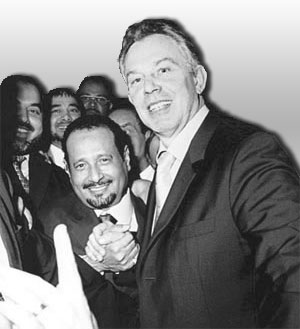 Amoudi was clearly flattered by the award, telling the Jeddah-based Arab News of his happiness at receiving an honorary degree "from a reputable university".
"This will promote Saudi-European and American relations and enhance confidence of westerners in Saudi businessmen," he added.
None of the Saudi media appear to have checked AUOL's status at the time. Meanwhile, Amoudi continues to trumpet his doctorate. It figures prominently in his online profiles – here, for example, on Facebook:

This work is licensed under a Creative Commons Attribution-NonCommercial 4.0 International Licence.