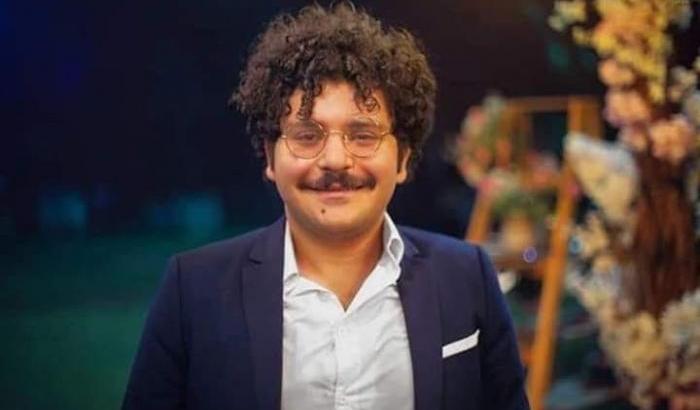 Patrick George Zaki, a 27-year-old Egyptian, was studying for a postgraduate degree at Bologna University in Italy. In February 2020 he returned to Egypt for a family visit – only to be arrested on arrival at Cairo airport.
Zaki has been in custody ever since, awaiting a trial which finally began last week. The case was brought by Egypt's Supreme State Security Prosecution (SSSP) – a special branch of the public prosecutor's department – and is being heard in an "emergency" court set up to deal with crimes that threaten national security.
Zaki faces charges under articles 80 (D), and 102 (bis) of the Egyptian penal code.
Article 80 (D) specifies up to five years' imprisonment for anyone who deliberately discloses "false or tendentious news, information or rumours concerning the country's internal situation, which is bound to weaken the country's financial credibility, dignity, and prestige, or exercises … an activity that is liable to cause damage and harm to the country's national interests."
Article 102 (bis) is similar and applies to anyone who "deliberately diffuses news, information/data, false or tendentious rumours, or propagates exciting publicity, if this is liable to disturb public security, cast horror among the people, or cause hard and damage to the public interest".
According to the SSSP, the charges relate to an article by Zaki published on the Daraj website in July 2019. Zaki is a member of Egypt's large Christian minority and his article talked about the discrimination that they face. Writing in Arabic, he highlighted three incidents that had occurred during the course of a single week.
A bridge too far?
The first incident arose out of a terrorist attack in Sinai which killed at least eight members of the security forces – one of whom was a Christian called Abanoub Marzouk from a village in Assiut province. Marzouk was honoured in a military ceremony before his burial, but then a dispute broke out.
There's a common practice in Egypt for soldiers who die in such attacks to be commemorated by having a street or school named after them in the district where they lived. According to Zaki's account there were moves in Marzouk's home village to rename a school but others opposed it – allegedly for sectarian reasons.
To placate the objectors, officials came up with an alternative solution and signs bearing Marzouk's name were attached to a local bridge – an unattractive girder structure spanning a canal. Zaki saw this as a cop-out and his article accused the authorities of giving in to sectarian pressures rather than confronting them.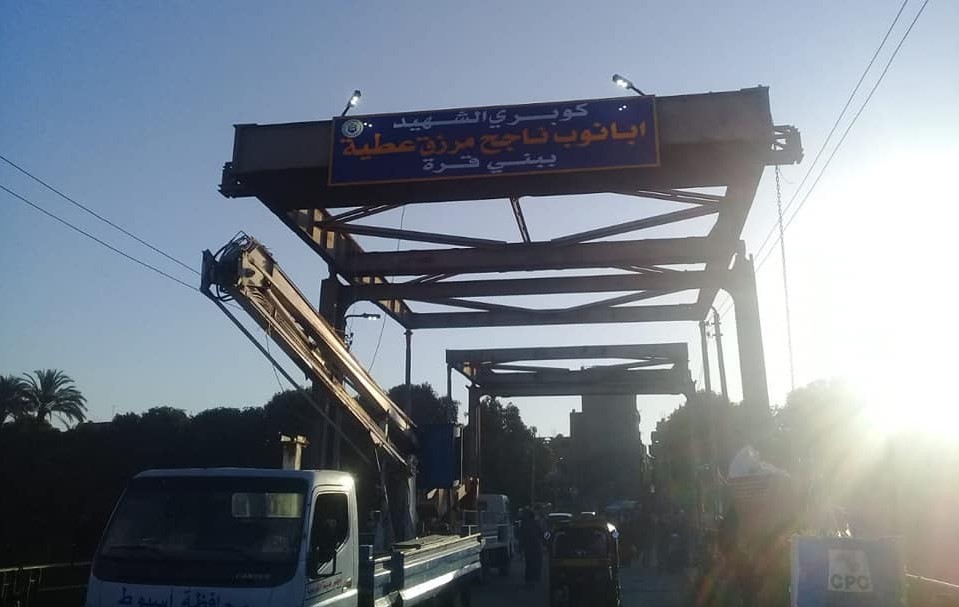 The second item in Zaki's article concerned a Christian woman's legal battle to claim the same inheritance rights as her brothers.
Egypt has differing laws related to marriage, divorce, inheritance, etc, depending on the religion of the people involved. On the question of inheritance, the law for Christians is very clear: sons and daughters are to be treated equally.
The problem, though, is that Muslim judges don't necessarily recognise this and, according to Zaki's article, Christian men can exploit the situation by getting court orders that deprive a sister of her rights.
Zaki's third item concerned another court case – this time where a judge had refused to hear testimony from an engineer (and long-time government employee) on the grounds that the witness was a Christian.
In many countries, articles such as this are seen as performing a service to the public: they highlight abuses or flaws in the system which the authorities can then investigate and, hopefully, rectify. In Egypt, though, the people who write them are accused of subverting the state.
This work is licensed under a Creative Commons Attribution-NonCommercial 4.0 International Licence.