Country narrative: Oman
February 25
The first two cases were reported by the Health Ministry on Monday: two Omani women returning from Iran. Both are said to be stable and in quarantine. Two more cases (again linked to travel to Iran) were reported on Tuesday, bringing the total to four. Aviation authorities say flights to Iran are suspended until further notice.
February 26
Oman has reported no new cases. The operator of Oman's Khasab port announced it is suspending the import and export of all Iranian goods from Wednesday. Flights to and from Iran were suspended on Monday.
February 28
Oman confirmed two new cases on Thursday, bringing the total to six. Both new cases are said to be related to people who travelled to Iran and have been quarantined at home.
March 1
The health ministry announced that 1,320 people are in quarantine. Among the six previously confirmed cases, one person is said to have fully recovered and the symptoms of the other five are described as mild.
March 2
Oman, which has only six confirmed cases so far, is denying allegations of a new case in Dhofar. The health ministry is threatening to prosecute "those who publish or spread this rumour".
March 4
Oman reported six new cases (four Iranians, two Omanis). All had been in Iran. Oman's cumulative total is now 12 cases.
March 5
Oman reported three new cases "linked to travelling to Iran". One of the new cases is an Omani; the other two are Iranians.
March 6
Oman reported one new case on Thursday – an Omani who had visited the Italian city of Milan.
March 8
Oman has reported no new cases but a man who travelled to India from Oman on Friday died shortly after arriving. He was said to have breathing problems but it's not yet clear whether he had coronavirus.
March 14
Oman confirmed one new case, linked to travel to Iran. The health ministry says 18 of Oman's 20 cases are connected with travel to Iran.
March 18
Oman reported nine new cases, bringing the total to 33. Twelve of those previously diagnosed are said to have recovered. The health ministry says 29 of the confirmed cases are linked to travel abroad and remaining four are still being investigated.
April 9
Oman: The whole of Muscat governorate, which includes the capital, is to be locked down from 10 am Friday for the next 12 days. One district within the governorate – Muttrah, which includes a commercial centre and seaport – has been locked down since April 1.
April 22
Oman, which appeared earlier to be avoiding the worst of the pandemic, is now reporting substantial numbers of new cases – 106 more today. Of those, 71 are not Omani citizens. The problem is a familiar one in the Gulf states: migrant workers live in shared accommodation, sometimes with as many as 20 sleeping in the same room, and social distancing is virtually impossible.
June 4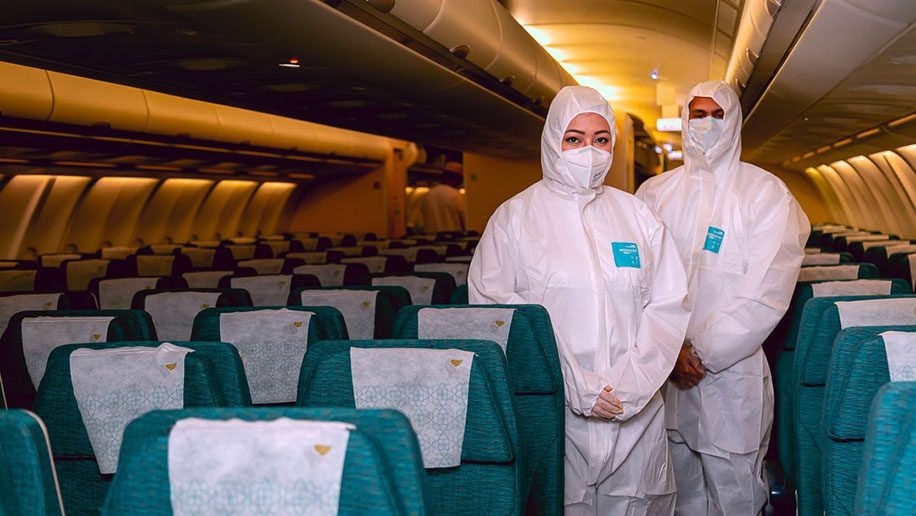 During the past week confirmed Covid-19 cases in Oman have risen by 62% and now total more than 13,000. On Wednesday alone, the Gulf state recorded 738 new infections.
Health minister Ahmed al-Saidi blames the increase on people socialising during the Islamic month of Ramadan (24 April-23 May) and the festival of Eid al-Fitr which followed.
"If you look at the figures the cases began to increase during the second half of Ramadan and then it just shot up during Eid because people are flouting the social distancing rules," he said. "The numbers have increased over the last few days because of this."
Covid-19 first arrived in Oman towards the end of February with travellers returning from Iran. The authorities took swift action, quarantining more than 1,300 people, and for a while their efforts seemed to be paying off.
That changed in mid-April when large numbers of cases began appearing among Oman's expatriate communities. Expatriates – mainly Indian and Bangladeshi migrant workers – account for about 43% of the population. As in the other Gulf states they have been disproportionately affected by the virus, mainly due to cramped living conditions. That is a continuing problem. Of the 738 new cases recorded on Wednesday, 414 (56%) were non-Omanis.
But it's clear that Oman also has a more general problem in getting people to abide by the rules for social distancing.
Gatherings of five or more people are forbidden unless they live together. Merely inviting someone to a party, a wedding or a funeral is an offence and Oman's penalties for violations are tough.
Taking part in a prohibited gathering can result in a fine of 1,500 riyals ($3,900) while shops that continue trading after being ordered to close can be fined twice as much. Several arrests were reported on Tuesday.
Meanwhile, the tourism ministry has issued detailed guidelines for hotel staff and guests aimed at minimising the risk of infection.While repeatedly warning the public to abide by the rules, the authorities are also trying to organise a gradual return to something approaching normality. Oman Air is preparing to resume services later this month and has been showing off the new uniform for cabin crew which comprises disposable body suits, masks, face shields and gloves.
Unfortunately for Oman, these attempts to open up come at an inauspicious time. While some Arab countries – notably Jordan, Tunisia and Palestine – have reduced new Covid-19 cases to a trickle, Oman's epidemic is still growing. Speaking on TV earlier this week, health minister Saidi said Omanis will have to "learn to live" with the virus.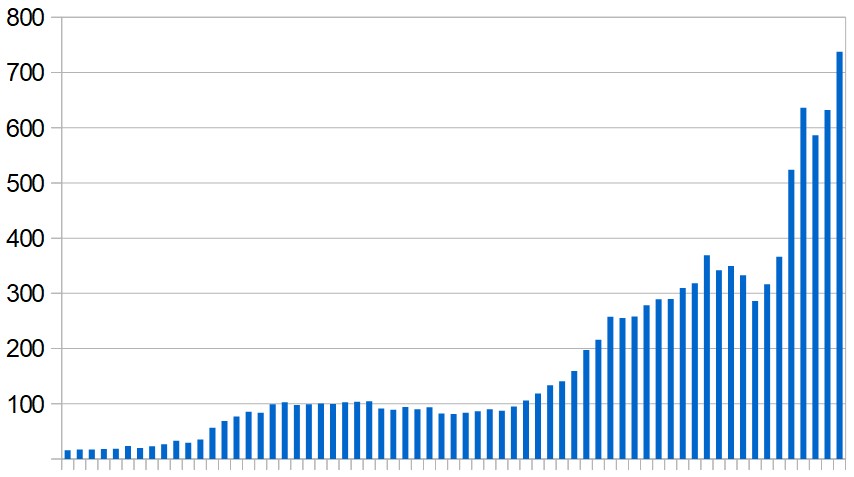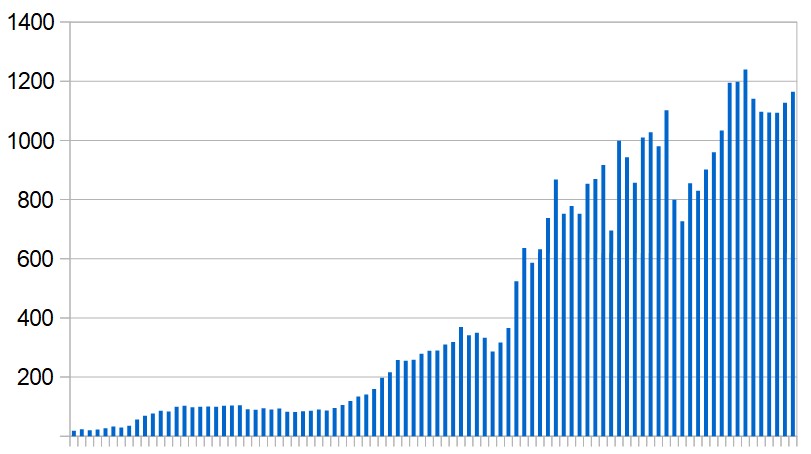 During the last two weeks the Gulf state of Oman has seen a shift in the pattern of its coronavirus epidemic. Previously, most of the new infections were occurring among foreigners – predominantly migrant workers from poor countries. That has now changed and the majority of new cases are Omani citizens.
Oman has recorded more than 45,000 cases since the outbreak began – almost one-third of them in the past fortnight. Describing the latest surge as "annoying, deplorable and frightful", last week the health minister lambasted members of the public for ignoring safety precautions.
"There is one person who went to work and shook hands with all his colleagues, and then he testified that his wife was infected with Covid-19. What can we call this behaviour?" he said.
There also appears to be a problem with employers failing to report suspected cases among their workforce – presumably to avoid disruption of their business – and the authorities are now threatening to carry out spot checks, with additional penalties for violations.
Oman, with a five-million population, currently has almost 18,000 active cases and health services are coming under pressure. They are said to be coping at present but in the expectation of further increases plans were announced last week for a new field hospital with 250-300 beds.
That changed in mid-April when large numbers of cases began appearing among Oman's expatriate communities whose cramped living conditions made them especially susceptible to infection. Expatriates, mainly Indian and Bangladeshi migrant workers, form a minority of Oman's population – around 43% – but account for 53% of the new cases recorded since mid-April.Covid-19 first arrived in Oman towards the end of February with travellers returning from Iran. The authorities took swift preventive action and for a while their efforts seemed to be paying off.
Since April 16 the health ministry has reported separate figures for Omanis and non-Omanis in its daily updates (see spreadsheet).
Analysis of these over the last eleven weeks shows that in the first week Omani citizens accounted for only 36% of new cases. During the ensuing eight weeks the figure never rose above 45%.
It was not until the week before last that Omani cases outnumbered non-Omanis cases for the first time, and a week later they have now reached 65%.