Country narrative: Syria
March 11
Syria continues to deny that anyone in the country has coronavirus but on Tuesday the official news agency did admit to some suspected cases. It said 34 people had been tested, though all proved negative. These included a woman at al-Mouwasat University Hospital who is being treated for pneumonia.
March 14
The Assad regime maintains that no cases have so far been detected in Syria. However, on Friday it announced that schools and universities will be suspended until April 2 and the working hours of government employees will be substantially reduced. These are described as "precautionary and preventative" measures.
March 17
Syria announced that 103 tests on people suspected of having the virus all proved negative. The Assad regime continues to insist that there are no confirmed cases in Syria. Photos on the government website show "strict disinfection measures" at Damascus airport and on buses in Aleppo.
March 20
Syria: The health minister repeated that no coronavirus cases have been registered in Syria, adding that the health ministry is "the only source about this subject, not what are being circulated on websites". Meanwhile, the foreign ministry has called for sanctions against the Assad regime to be lifted "due to the outbreak of the coronavirus in the neighbouring states".
March 23
​Syria registered its first coronavirus case on Sunday – a man in his twenties who arrived from an unnamed country "where there are infections". The health ministry said he had not shown symptoms when he arrived in Syria but has since tested positive.
March 24
Syria: Following confirmation of Syria's first coronavirus case on Sunday, on Monday the health ministry said tests on an unspecified number of suspected other cases have all proved negative. "All forms of mass public and private transportation" are due to have been suspended by 8pm tonight.
March 26
Syria: The health ministry announced four new cases, bringing the total to five. Three of them are said to have been quarantined since last week but there are no further details. In north-western Syria there are four million people not under the regime's control. The World Health Organisation (WHO) says test kits have begun arriving there and 5,000 more are due to be delivered next week. WHO is also sending large amounts of personal protective equipment (PPE) to health facilities in the area and is working with partners to train 540 health workers in infection prevention measures.
April 2
Syria: A lockdown has been imposed on Manin, a small town 18km north of Damascus, following the death of a woman who had been previously diagnosed with coronavirus. The government news agency says the woman's family were running a shop and had failed to abide by quarantine regulations. Its report also suggests there are "a considerable number" of Syrians in the area who have entered the country illegally from Lebanon. On Friday the interior ministry gave orders that "seized citizens" who entered the country from Lebanon "via illegal crossings" should be tested.
April 10
Syria: Some of Syria's coronavirus precautions don't look very scientific. A photo issued by the government news agency shows that cars entering Aleppo have to drive through a pool of disinfectant.
April 12
Syria reported six new Covid-19 cases yesterday, bringing the official total to 25. Although there are many who doubt the official figures, the outbreak in regime-controlled areas looks relatively manageable at present, partly because the regime had begun taking precautions before the first case was confirmed. Even so, there are concerns about how the country will cope if the number of infections grows substantially. In opposition-held areas there are no known cases so far (and reportedly no testing either) but an epidemic there could easily become catastrophic.
A joint report by the World Health Organisation and the UN's OCHA, published on Friday, describes the general situation in Syria and notes some of the economic hardship caused by coronavirus-related restrictions.
There's also a more detailed but slightly older report by Mazen Gharibah and Zaki Mehchy, two researchers at the London School of Economics. It estimates that government and private hospitals have about 350 intensive care beds with respirators that could be available for Covid-19 patients.
In opposition-controlled north-west Syria, where many displaced people have taken refuge, there are only 166 doctors, the researchers say. Idlib Health Directorate has 20 intensive care beds with ventilators.
In north-east Syria, where four million people are living, only two of the 11 public hospitals are still fully functional. There are said to be 22 intensive care beds available.
May 25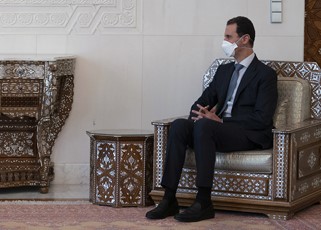 If official reports are to be believed it's now more than three weeks since any Syrian living under the Assad regime's rule has become infected with the Covid-19 coronavirus.
Although confirmed cases in regime-controlled areas have now risen to 106 the most recent 63 of them were all detected among Syrians returning from abroad according to government officials – 29 from Kuwait, eight from the UAE, five from Russia, five from Sudan and six from unspecified countries.
The Syrian government's news agency, SANA, rarely gives much detail and information from independent sources is even more scarce. Official reports suggest the regime has had remarkable success in controlling the virus, but it's difficult to be sure how much is real and how much is news management.
SANA's reports on coronavirus are mostly reassuring, highlighting the numbers of people who have recovered and the regime's efforts to protect citizens from infection. At the same time, though, SANA regularly complains that sanctions imposed on the regime are hampering efforts to combat the virus.
Among the Arab countries, Syria was a latecomer to the pandemic (see Syria section of the Covid-19 Diary). Its first case wasn't announced until March 22 – a man in his twenties who was said to have arrived from an unnamed country "where there are infections". Before that, according to SANA, at least 137 tests had been carried out on people suspected of having the disease but all were officially declared negative.
Inevitably, given the regime's lack of transparency, there were claims on social media and rumours inside Syria, that the regime was hiding something. Another reason for suspicion was Syria's close ties with Iran where Covid-19 was – and still is – rampant .
However, a couple of months later there are no obvious signs that the virus has taken root among the community in regime-controlled areas. Two factors in particular add credibility to this view.
One is that people arriving in the country are placed in quarantine centres for two weeks. Experience in other countries shows this is more reliable than home isolation in preventing further transmission.
The second factor is the preventive measures in regime-controlled areas. Evidence from other countries shows that the earlier they are introduced the more successful they are likely to be. Syria was not merely an early adopter – it began imposing restrictions even before any cases had been officially confirmed. At the time, that was interpreted as a sign that the regime already knew of cases which it was concealing, though it's possible the authorities were just being prudent.
Rather alarmingly, the minister said the type of test used on the Russian was only 70% accurate. A second test a day later reportedly came back negative.Last week stories began circulating that the port of Tartous – where Russia has a naval facility – had been shut down because of the virus. According to the health minister a Russian had tested positive and workers were prevented from leaving the port while awaiting the results of tests (all of which proved negative).
Syria's official figures don't include north-western and north-eastern parts of the country which are outside the regime's control. Fears have been raised about these areas where millions of displaced people are living and where health services are often rudimentary.
According to a UN/WHO report last week, by 15 May six cases had been diagnosed in north-east Syria – four of whom had recovered and one of whom had died. In the north-west, 664 tests using the polymerase chain reaction method had been carried out May 17 and all were negative.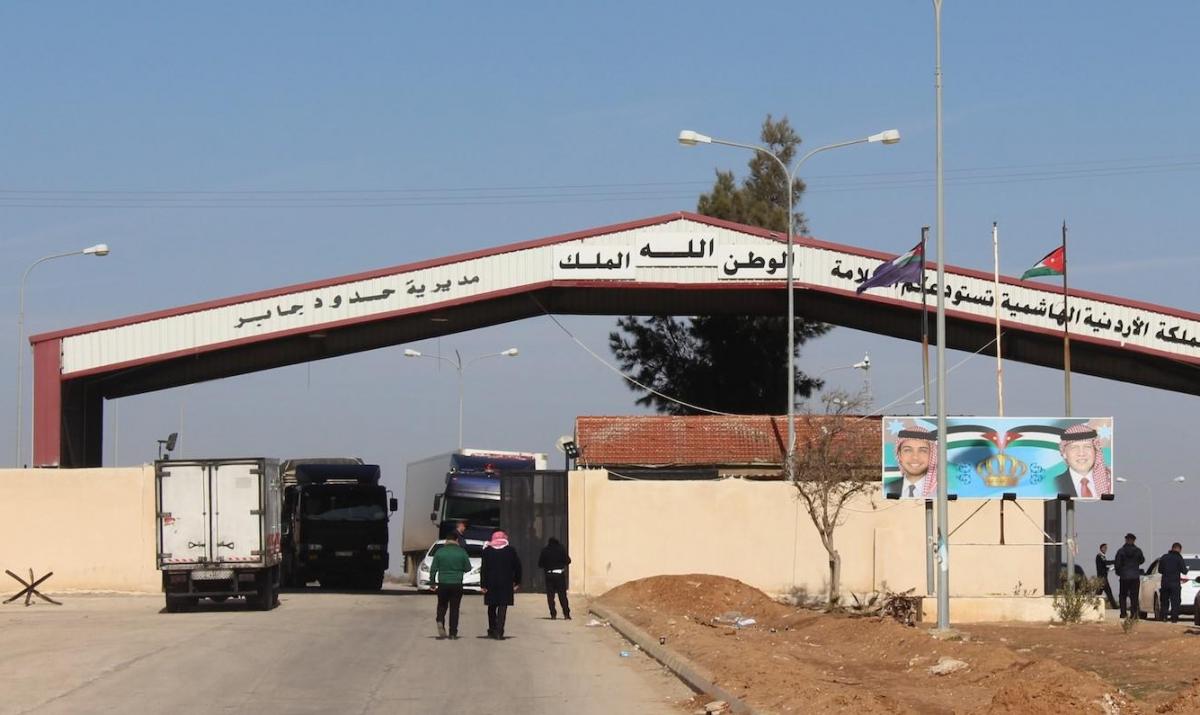 Syria has imposed a lockdown on the town of Ras al-Ma'ara following a cornavirus outbreak there which has so far resulted in 20 people becoming infected. This is the largest cluster of related cases reported by the Syrian authorities since the pandemic began.
According to government figures, Syria has had only 144 confirmed cases since the first one was detected on March 22, and until last Thursday the virus appeared to be in retreat. During the previous nine days only two new cases had been recorded.
On Thursday, however, a truck driver who apparently lives in Ras al-Ma'ara – some 60km north of Damascus and close to the Lebanese border – was diagnosed with Covid-19.
On Sunday, the health ministry announced that 16 people in the town who had been "in close contact" with the driver were also infected, and on Monday it announced three more.
This is reminiscent of last-month's case of a cross-border truck driver in Jordan who returned from Saudi Arabia while incubating the virus and ignored the self-isolation rules – with the result that at least 90 others became infected.
The Ras al-Ma'ara truck driver also works in cross-border transport, plying the route between Syria and Jordan. A second driver, working on the same route, was also diagnosed on Saturday according to the Syrian health ministry. The implication is that both drivers contracted the disease in Jordan, though the Syrian authorities haven't explicitly said so.
Meanwhile, on the other side of the border, Jordanian authorities have reported two cases among truck drivers of unspecified nationality arriving from Syria at the Jaber-Nasib crossing point – one on Friday and one on Sunday.
Infections among drivers coming from Saudi Arabia are not particularly surprising, since the kingdom has recorded more than 100,000 cases overall. Jordan and Syria, though, have much lower numbers. Syria's official total (which not everyone believes) is a mere 144 cases, while Jordan's (based on more transparent information) is 831.Jordan has had a lot of problems with infected truck drivers on its southern border with Saudi Arabia but until last week none had been reported on its northern border with Syria.
In the light of those low numbers it would be a huge coincidence if four people, all of them truck drivers on the same route, had picked up the virus from different sources in the space of four days. It's much more likely there's a single source – so far unidentified.
Tracing the source and preventing further occurrences is going to require cooperation between the Syrian and Jordanian governments which, given the nature of the Syrian regime, may not be straightforward.
Fifty-two people have now tested positive in connection with the Covid-19 outbreak in the Syrian town of Ras al-Ma'ara. The outbreak is said to have begun with a cross-border truck driver working on the Syria-Jordan route (see previous report). The town has been under lockdown since June 7.
August 11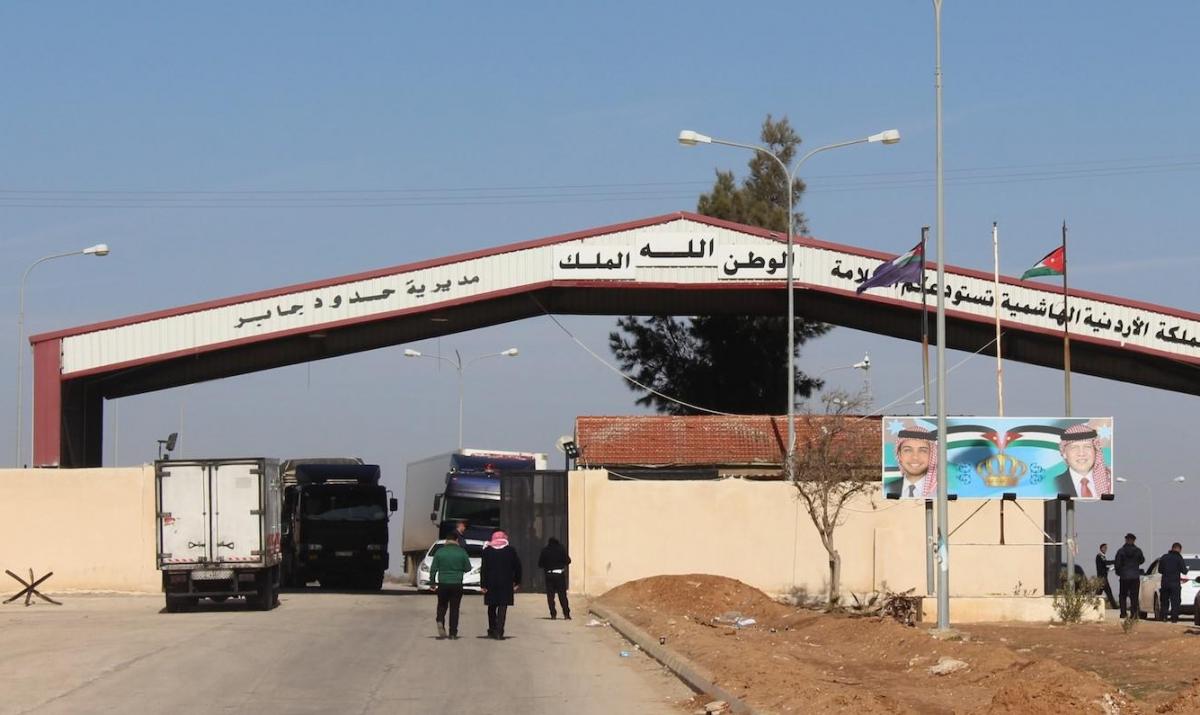 Jordan – so far the most successful of the Arab countries in controlling the coronavirus – has reported a sudden spate of new cases which appear to have a connection with Syria.
On Monday health minister Saad Jaber said 24 locally-occurring infections had been detected during the previous four days.
Six of those are people living in Irbid – five of whom work at the Jaber-Nasib crossing point on the border with Syria. Four others who work at the border crossing have also tested positive.
A further four cases in the capital, Amman, are apparently connected. They are said to be grandsons of one of the infected people in Irbid.
Give the connection with the border checkpoint, and recent very low levels of transmission within Jordan, the most likely explanation is that this latest outbreak arrived from Syria.
Syria's own outbreak is currently growing rapidly. Although the Assad regime has reported only 1,255 cases so far, one-third of those occurred during the past week. The regime's official announcements rarely give any details and this lack of transparency fuels suspicions that many cases are being concealed.
Definite information is difficult to obtain but a report by the Syria in Context website, based largely on anecdotal evidence, suggests large numbers of cases have not been recorded. There are indications that people with Covid-19 symptoms in Syria are reluctant to come forward – which may be one reason for the low official figures. When cases come to light security officials tend to take charge – making health workers and others reluctant to report potential new infections.
During the last few days Syrian official media stepped up efforts to encourage people to use face masks. The SANA news agency published photos showing citizens in Lattakia (in the north) and Deraa (near the Jordanian border) are "committed" to wearing them – though others in the background can be seen without masks.
In June, Jordanian officials at the Jaber-Nasib crossing detected two Covid-19 cases among truck drivers of unspecified nationality who arrived from Syria. Around the same time, the health ministry in Damascus said two Syrian truck drivers plying the route between Syria and Jordan had been diagnosed with the virus.
Jordan has previously detected dozens of cases among drivers arriving from Saudi Arabia at the Omari border crossing.