Last October a mysterious whistleblower surfaced in Brussels complaining of irregularities in the OPCW's investigation of a suspected chemical attack in Douma, Syria.
"Alex" – as the whistleblower asked to be called – claimed that in an effort to shape the investigation towards a "pre-ordained" conclusion evidence was cherry-picked and the views of staff were ignored.
Despite the seriousness of these claims, whistleblower "Alex" seems to have mainly wanted other people to blow the whistle for him. So far, he has not appeared in public and has spoken only through sympathetic third parties.
Little is known about "Alex" personally but according to one journalist who has met him, he was one of eight people sent by the OPCW to investigate in Douma. He reportedly collected chemical samples there and was also "involved" in drafting the team's initial report. We know too that he left the OPCW in 2018.
Based on that information, it would be astonishing if his former employer hasn't worked out who he is.
The question of his identity has also been discussed privately by others in the chemical weapons field, and one name has been mentioned repeatedly. In fact, there have been no other serious contenders.
In a further development a few days ago al-bab was contacted by a source who volunteered the information that the real name of whistleblower "Alex" is Brendan Whelan.
This in itself was not surprising, because the name was the same one that has been circulating for several months. What made it interesting, though, was the source – someone who clearly has access to sensitive OPCW information. Last May, for example, the same source revealed advance details of a speech that Director-General Fernando Arias gave a few days later. The source also provided other information around the same time which al-bab was able to confirm as accurate.
Since last June there had been no further word from the source until this week.
Officially, though, the OPCW is not divulging anything. When asked to comment on the identification of "Alex" with Brendan Whelan, its press office said it could not discuss personal information relating to current and former staff.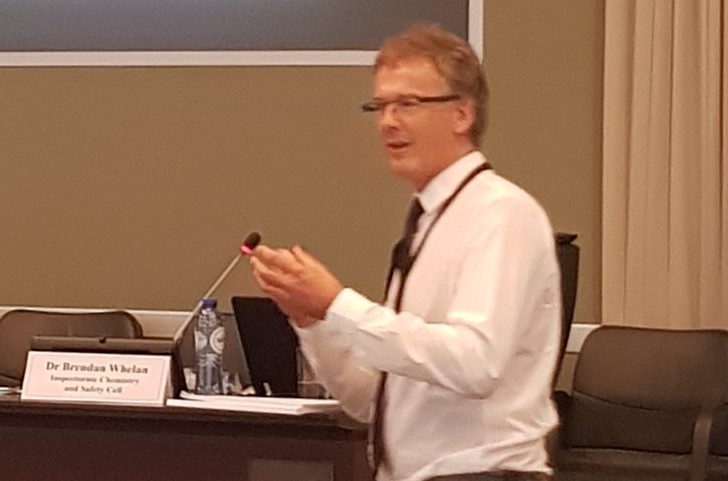 Leaked documents
But let's look at this from another angle: what evidence has "Alex" personally brought to the table? In support of his claims, WikiLeaks has published a collection of leaked documents. These all revolve around the activities of two men working for the OPCW at the time: Whelan and another inspector called Ian Henderson. There doesn't appear to have been any significant input from a third person who might be "Alex".
As far as the actual allegations are concerned, when the roles of Whelan and Henderson are taken into account "Alex" becomes superfluous except as an anonymous front man.
The leaked documents cover three specific topics:
1. An "engineering assessment" produced by Henderson
2. The OPCW's interim report on Douma
3. A meeting with toxicologists who doubted that chorine was used in Douma
1. The "engineering assessment": This was an internal report produced by Henderson last February which suggested two gas cylinders found in Douma had been "manually placed" rather than dropped from an aircraft. His report was leaked online in May – five months before "Alex" surfaced. It appears that Henderson did not leak the report himself and he may later have become more deeply embroiled than he originally intended.
The relevant documents in the WikiLeaks collection are a series of emails relating to Henderson's report, an exchange of emails with the leader of the Fact-Finding Mission, a memo from Henderson to the OPCW Director-General and an email from one of Henderson's supporters.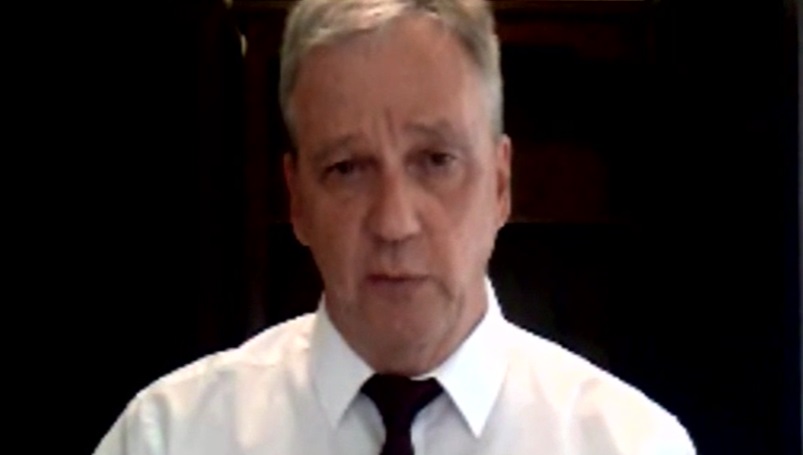 2. The interim report on Douma: The OPCW issued two reports – an interim one in July 2018 and the final report in March 2019. The allegations centre on an initial draft of the interim report, parts of which are claimed to have been suppressed. "Alex" is said by this supporters to have been involved in writing the first draft, possibly as its lead author – a role which has also been ascribed by others to Whelan.
In connection with this, the WikiLeaks collection has a copy of the initial draft, a second draft produced by others, a long email complaining about the second draft, and a series of emails discussing last-minute changes to the version eventually published.
3. The meeting with toxicologists: This took place in June 2018 and was attended on the OPCW side by four staff members. Three of them are identifiable from the leaked documents and the name of the fourth person has been redacted.
Wikileaks has two documents in this connection: minutes of the meeting and a series of related emails.
Redacted name
An intriguing feature of the documents is that while they often mention Henderson by name, every instance of Whelan's name has been redacted in the leaked copies.
Clearly, there was no reason to conceal Henderson because he was already in the spotlight over the leaked engineering report when "Alex" surfaced with his allegations. But in contrast to that, whoever redacted the documents has gone to extreme lengths to conceal Whelan's name.
In connection with the toxicology meeting, for example, there were only four attendees from the OPCW – including Whelan. But why redact his name? It can't be to stop the OPCW finding out, because the other three staff already know who was with them at the meeting.
This suggests his name was removed for another reason – to prevent people from speculating that Whelan might be "Alex".
---
Syria and chemical weapons
A compilation of blog posts and documents looking at the arguments and the evidence
---
It's now known that Whelan not only attended the toxicology meeting but also wrote the minutes of it – not immediately but a couple of months later when he was on the point of leaving the OPCW. He appears to have done this on his own initiative. There's no sign in the documents that anyone was presssing for minutes and in one of the leaked emails he says he wrote them "to keep a formal record" – a record that "Alex" was then able to cite more than a year later.
Whelan has also been identified by Scott Lucas of EA WorldView as the author of the long email complaining about changes to the first draft of the interim report. Lucas says this comes from a "reliable well-placed source".
If the source is right, Whelan must also have played a key role in writing the draft report; that much is clear from the content of the leaked email. Henderson, meanwhile, has said he contributed "two narratives" to the draft (probably Annexes 7 and 8).
But what of "Alex"? He was supposedly in Douma with the Fact-Finding Mission too but there's no real evidence of anything contributed by "Alex" as distinct from Whelan.
This work is licensed under a Creative Commons Attribution-NonCommercial 4.0 International Licence.