In a controversial move to mark the start of Ramadan, the Algerian government has eased restrictions in Blida – the province at the centre of the country's Covid-19 epidemic. A total lockdown of Blida imposed on March 23 has now been reduced to a partial curfew running from 2pm to 7am daily.
This relaxation has raised fears among medical professionals that progress made over the last few weeks could be reversed by a surge of new infections.
"It is dangerous, and whoever thinks we have overcome the epidemic is mistaken," Mohammed Yousfi, head of the Infectious Diseases Department at the Boufarik Hospital in Blida was quoted as saying.
---
CLICK HERE to jump to regional updates
---
Other Algerian doctors have expressed similar concerns. Their main fear is that people will treat the relaxation as a signal to ignore preventive measures and social distancing. People who throng markets and other public spaces are at risk of ending up in hospital, Abdulrazzak Bouamra, head of epidemiology at the Mustafa Pasha Hospital warned.
A photo circulated by Reuters last week shows the government's idea of how outdoor markets are supposed to be set up in order to maintain social distancing, but a video broadcast by Algerian television at the weekend shows the reality in Blida is very different.
There are scenes from a bustling market where – apart from a few face masks – there is little sign of people taking precautions. It looks very much like business as usual.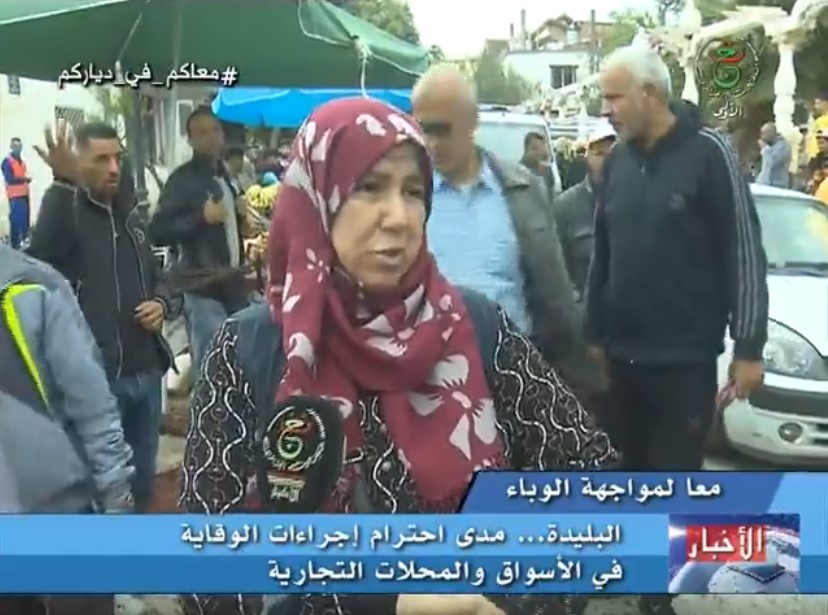 A clothes shop does appear to be taking more care. Beneath a sign saying "Masks are essential", customers are handed face masks and have their temperature checked.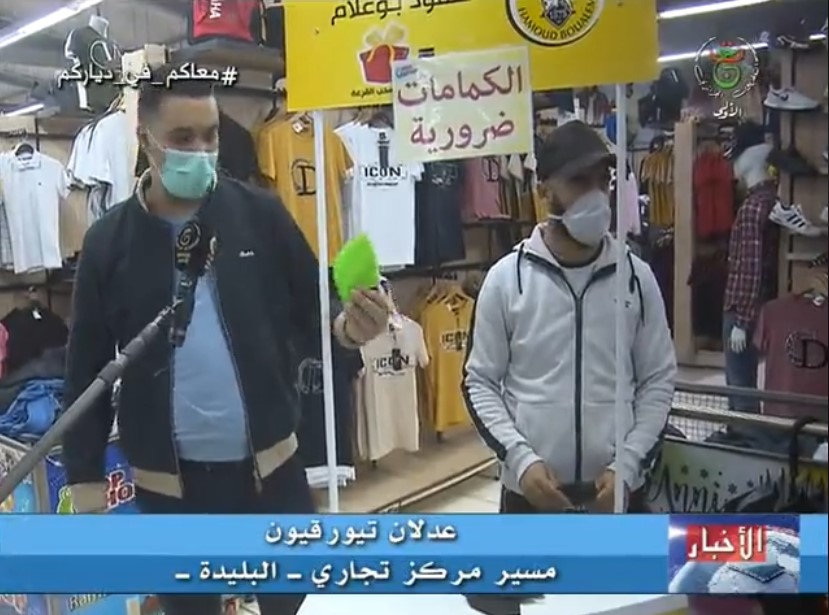 Blida is a prime example of how quickly the virus can spread. The outbreak there began in February with a family visit by two people from France who later tested positive for the virus. On March 1 two members of the family were diagnosed and a week later the number of infected family members had risen to 17.
By March 22 Blida accounted for more than half of the known Covid-19 cases in Algeria and more than half the deaths.
According to the latest tally, out of 3,382 confirmed cases in Algeria, 749 have been in Blida – far more than in the capital or any of the other provinces.
Two weeks ago President Tebboune claimed that the coronavirus situation in Algeria is "under control". It clearly isn't, though there have been some encouraging signs.
The virus is still spreading, but not as quickly as it was. The number of active cases has grown by 17% in the last six days – which is a lot less than in neighbouring Morocco.
However, the official figures should be viewed with caution because testing for the virus has been very limited and there are likely to be undetected cases. According to Worldometer only 6,500 tests have so far been carried out in Algeria.
---
New cases
A further 5,666 Covid-19 infections have been reported in the Middle East and North Africa since yesterday's update – 1,153 in Iran and 4,513 in the rest of the region.
Qatar reported the largest number of new cases (1,886), followed by Saudi Arabia (1,223) and the UAE (536).
The list below shows cumulative totals (excluding Iran) since the outbreak began, with day-on-day increases in brackets.
Algeria 3,382 (+126)
Bahrain 2,647 (+59)
Egypt 4,534 (+215)
Iraq 1,820 (+57)
Israel 15,466 (+68)
Jordan 447 (+3)
Kuwait 3,075 (+183)
Lebanon 710 (+3)
Libya 61 (-)
Morocco 4,115 (+68)
Oman 2,049 (+51)
Palestine 495 (-)
Qatar 11,244 (+1,886)
Saudi Arabia 17,522 (+1,223)
Sudan 237 (+24)
Syria 43 (+1)
Tunisia 949 (+10)
UAE 10,349 (-)
Yemen 1 (-)
TOTAL: 79,145 (+4,513)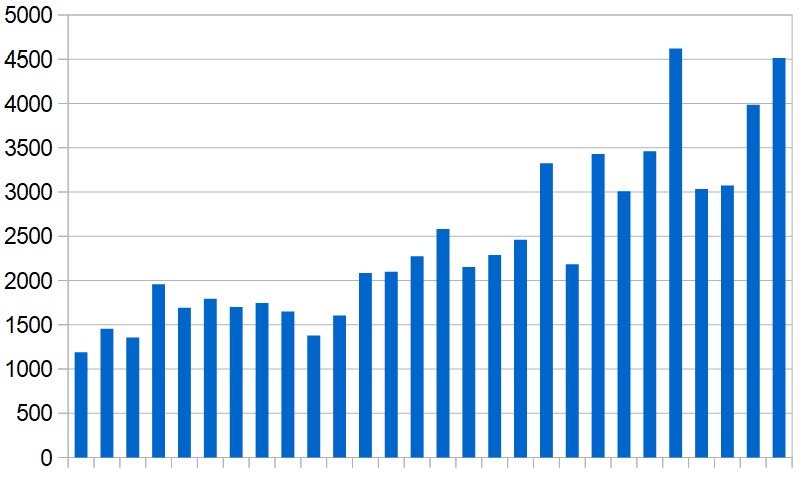 ---
Death toll
Iran reported 60 coronavirus-related deaths yesterday, bringing the official total to 5,710.
Elsewhere in the region a further 34 deaths were reported, making a total of 1,554. Ten of the deaths were in Egypt.
The list below shows cumulative totals of reported deaths in the region outside Iran, with day-on-day increases in brackets.
Algeria 425 (+6)
Bahrain 8 (-)
Egypt 317 (+10)
Iraq 87 (+1)
Israel 202 (+3)
Jordan 7 (-)
Kuwait 20 (+1)
Lebanon 24 (-)
Libya 2 (-)
Morocco 161 (+1)
Oman 10 (-)
Palestine 4 (-)
Qatar 10 (-)
Saudi Arabia 139 (+3)
Sudan 21 (+4)
Syria 3 (-)
Tunisia 38 (-)
UAE 76 (+5)
Yemen 0 (-)
TOTAL: 1,554 (+34)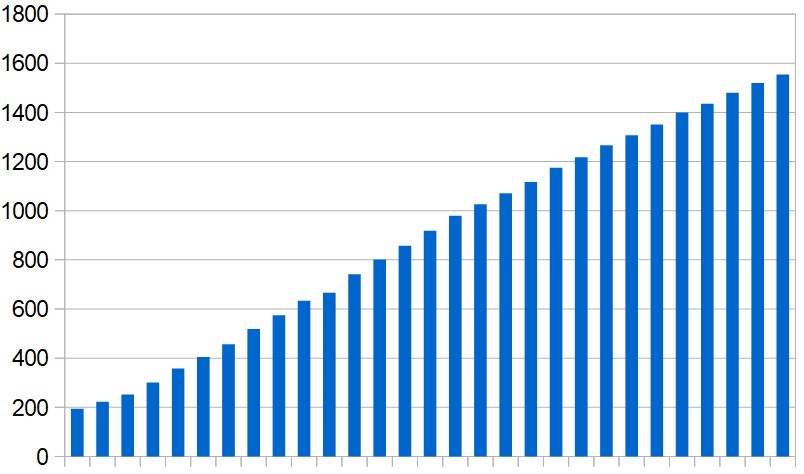 CLICK HERE for previous updates
For anyone interested: A spreadsheet documenting the new coronavirus cases and deaths reported in the region each day can be viewed here.