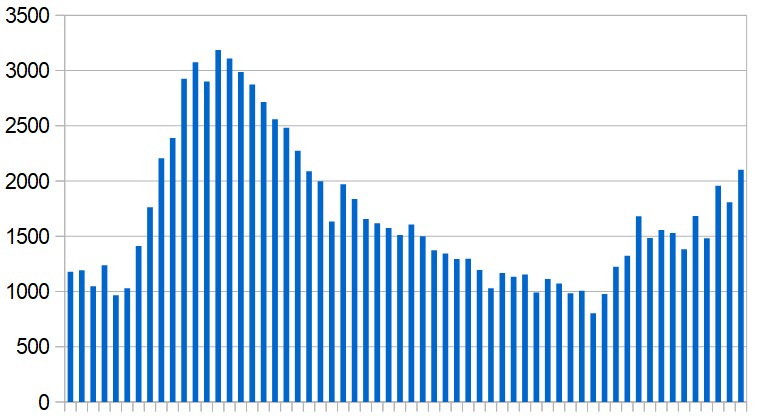 Coronavirus infections in Iran are increasing again and the country's epidemic looks to be heading for a second wave.
The first wave peaked at the end of March when the daily count of new cases briefly rose above 3,000. Throughout the following month new cases dropped steadily, reaching a low point on May 2 when only 802 were reported. Since then, though, they have been rising again.
---
CLICK HERE to jump to Middle East updates
---
Further evidence that Covid-19 is making a resurgence in Iran can be seen by comparing numbers of new cases with numbers of recoveries over the last three weeks.
Before May 2 the virus was clearly receding: there were more recoveries than new infections. Since May 2 the position has been reversed. There are now more new infections than recoveries, and the gap is widening.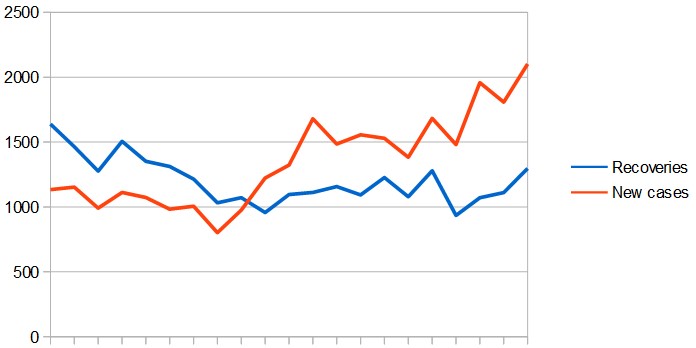 Rises in the number of new cases are sometimes due to increased levels of testing, but that's not the explanation Iran's health ministry has been giving this week.
On Sunday ministry spokesperson Kianoush Jahanpour described the situation in the capital, Tehran, and the western province of Khuzestan as "critical".
On Thursday he said the province of North Khorasan may also be close to "critical condition".
On Friday, he said increased numbers of cases in three other provinces – Lorestan, East Azerbaijan and Sistan & Baluchestan – are expected "in the coming days" and warned residents to take precautions.
Faced with economic pressures, Iran relaxed some of its restrictions in April and there are now suggestions that it did so too soon.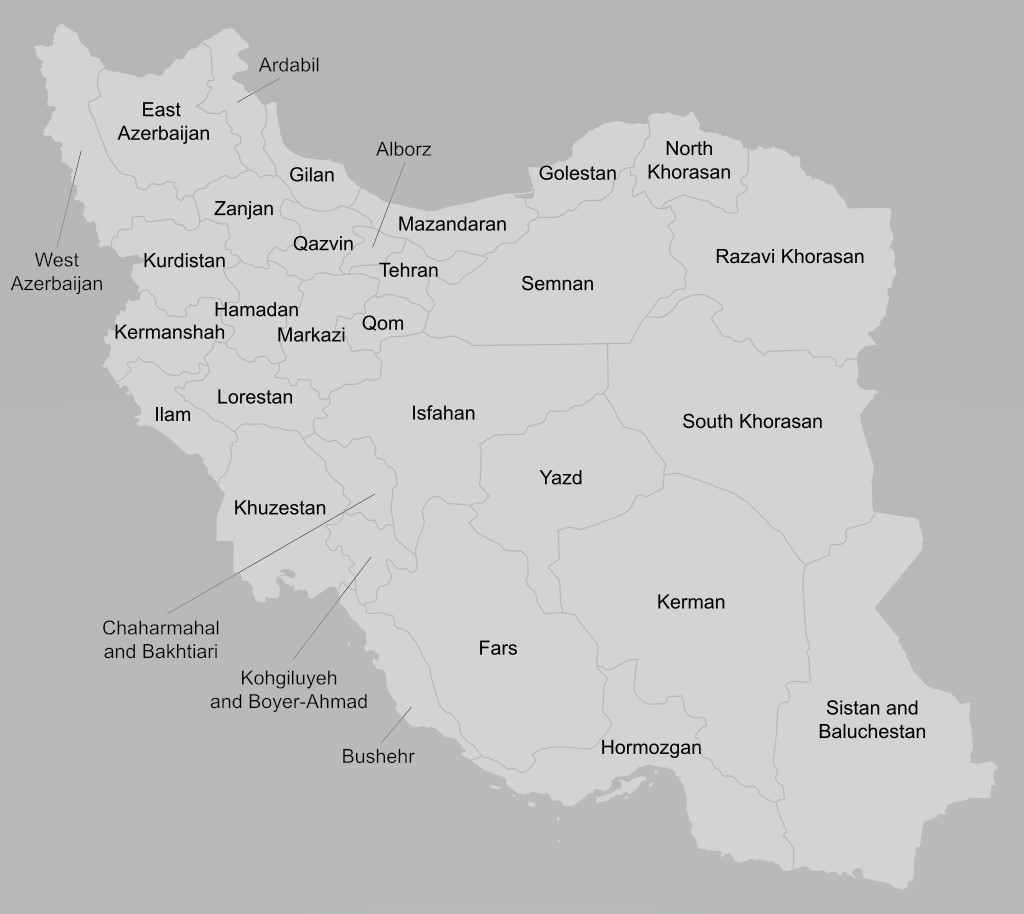 ---
New cases
A further 8,853 Covid-19 infections have been reported in the Middle East and North Africa since yesterday's update.
Saudi Arabia reported the largest number of new cases (2,307), followed by Iran (2,102) and Qatar (1,153).
Tunisia reported three new cases after a five-day period when there were none.
The list below shows cumulative totals (excluding Iran) since the outbreak began, with day-on-day increases in brackets.
Algeria 6,629 (+187)
Bahrain 6,583 (+385)
Egypt 11,228 (+399)
Iraq 3,193 (+50)
Israel 16,606 (+17)
Jordan 596 (+10)
Kuwait 12,860 (+885)
Lebanon 801 (+5)
Libya 64 (-)
Morocco 6,652 (+17)
Oman 5,029 (+404)
Palestine 554 (+6)
Qatar 29,425 (+1,153)
Saudi Arabia 49,176 (+2,307)
Sudan 1,964 (+146)
Syria 50 (+2)
Tunisia 1,035 (+3)
UAE 21,831 (+747)
Yemen 108 (+21)
TOTAL: 174,366 (+6,751)
Note: Yemen's total includes two cases reported by the unrecognised Houthi government in the north of the country.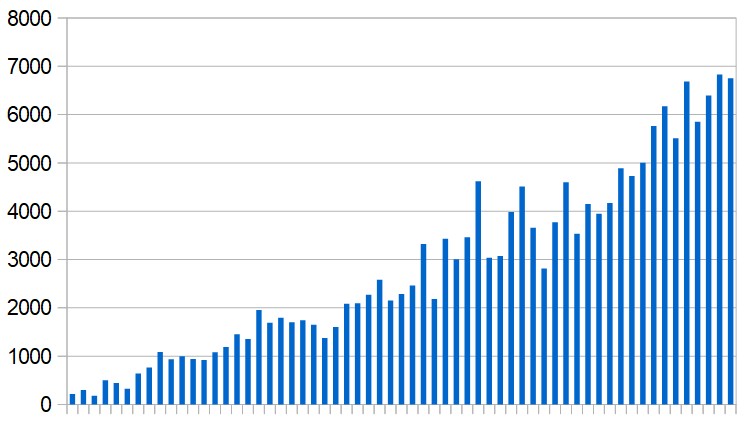 ---
Death toll
A further 105 coronavirus-related deaths were reported in the region yesterday – 48 of them in Iran.
The list below shows cumulative totals of reported deaths in the region outside Iran, with day-on-day increases in brackets.
Algeria 536 (+7)
Bahrain 12 (+2)
Egypt 592 (+21)
Iraq 117 (+2)
Israel 267 (+1)
Jordan 9 (-)
Kuwait 96 (+8)
Lebanon 26 (-)
Libya 3 (-)
Morocco 190 (-)
Oman 20 (+1)
Palestine 4 (-)
Qatar 14 (-)
Saudi Arabia 292 (+9)
Sudan 91 (+1)
Syria 3 (-)
Tunisia 45 (-)
UAE 210 (+2)
Yemen 16 (+3)
TOTAL: 2,543 (+57)
Note: Yemen's total includes one death reported by the unrecognised Houthi government in the north of the country.
CLICK HERE for previous updates
For anyone interested: A spreadsheet documenting the coronavirus cases and deaths reported in the region each day can be viewed here.
This work is licensed under a Creative Commons Attribution-NonCommercial 4.0 International Licence.