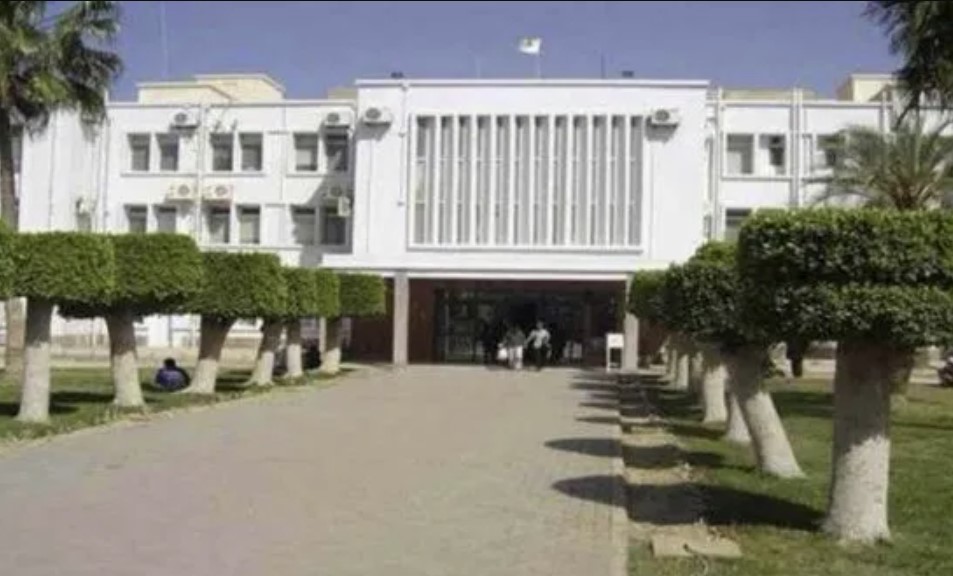 Unidentified militiamen entered the intensive care unit at al-Jala hospital in the Libyan city of Benghazi on Sunday and opened fire. Medical staff escaped with their lives but seven respirators were badly damaged, along with an ultrasound machine and several monitors.
In Libya's internal conflict – now in its ninth year – health facilities often become targets. On Thursday, the 950-bed Central Hospital in Tripoli was damaged by shrapnel when the capital came under shell fire.
So far this year there have been 17 attacks on field hospitals, ambulances, health workers and medical supplies, according to the International Rescue Committee.
All this adds to the difficulties of those struggling to save the country from being overwhelmed by coronavirus.
If official figures are to be believed, though, the virus hasn't firmly taken root. Only three Covid-19 cases have been confirmed so far this month – none of them during the past week.
---
CLICK HERE to jump to Middle East updates
---
Since the outbreak began in March the National Center for Disease Control (NCDC) has reported a total of 64 cases. Of those, 28 have since recovered and three have died. However, a joint statement by several UN bodies warned on Wednesday that "the risk of further escalation of the outbreak is very high".
Limited testing capacity raises the possibility of undetected cases, though recent test results have given some reassurance on that point. All of the 711 tests processed during the past week proved negative.
Altogether, only 3,539 tests have been carried out in Libya and when population size is taken into account this puts it in 167th position in the worldwide testing league table.
With support from the WHO, testing capacity is gradually increasing. Two additional Covid-19 labs have been established and two more are being upgraded – which will bring the total to five. The NCDC has distributed 15 GeneXpert machines and several PCR machines.
GeneXpert machines were developed years ago for tuberculosis testing but can be adapted to carry out quick and fully automated tests for Covid-19. However, each test requires a special cartridge – and Libya currently has only 2,500 of those.
The two rival authorities in the east and west of the country have both introduced preventive measures, including night curfews but according to the UN's Office for the Coordination of Humanitarian Affairs (OCHA) isolating people who become infected "remains a challenge".
In a report on Tuesday, the OCHA noted that out of 41 people who had Covid-19 at the end of April only two were isolated in hospital. The others all stayed at home, without any monitoring for compliance with the quarantine rules. The OCHA also reported compliance problems among people identified through contact tracing as possibly being infected.
Along with many other countries, Libya has begun repatriating citizens who had become stranded abroad. This inevitably creates more opportunities for the virus to enter the country.
Most of the Libyan returnees are arriving overland or by air from Egypt, Tunisia and Turkey. They are required to be tested before or after arrival and according to the OCHA are then sent into home isolation. There have already been problems with this in Jordan and Lebanon where non-compliance with home isolation has led to multiple new infections.
In the east of the country, however, the rules seem to be stricter and photos posted on Facebook show returnees being accommodated in a hotel in Benghazi under medical supervision.
Truck drivers arriving from Tunisia are also being tested and then quarantined in the border town of Zuwara – which is a major centre for smuggling. Not surprisingly, the OCHA says Zuwara's municipal authorities "have reported that there are a number of trucks entering Libya from Tunisia that are not coordinating with the emergency committee and are not being tested".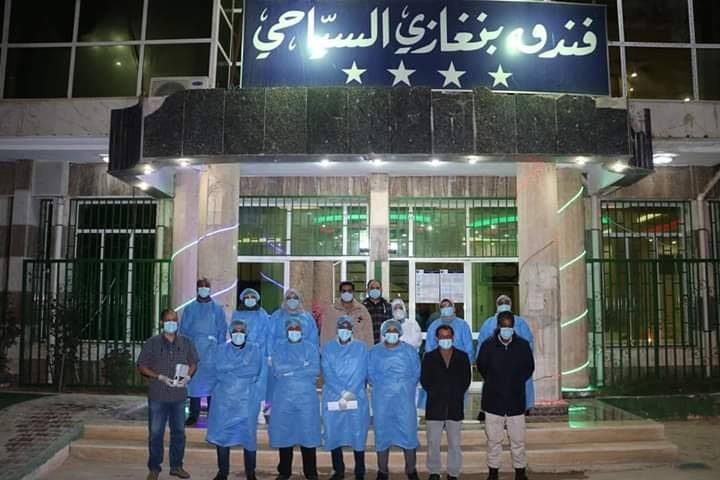 ---
New cases
A further 8,637 Covid-19 infections have been reported in the Middle East and North Africa since yesterday's update.
Saudi Arabia's daily total of new cases rose above 2,000 for the first time. Iran reported 1,808 new cases and Qatar reported 1,733.
No new cases have been reported in Libya, Palestine, Sudan, Syria or Tunisia.
The list below shows cumulative totals (excluding Iran) since the outbreak began, with day-on-day increases in brackets.
Algeria 6,442 (+189)
Bahrain 6,198 (+382)
Egypt 10,829 (+398)
Iraq 3,143 (+111)
Israel 16,589 (+22)
Jordan 586 (+4)
Kuwait 11,975 (+947)
Lebanon 886 (+8)
Libya 64 (-)
Morocco 6,607 (+14)
Oman 4,625 (+284)
Palestine 548 (-)
Qatar 28,272 (+1,733)
Saudi Arabia 46,869 (+2,039)
Sudan 1,818 (-)
Syria 48 (-)
Tunisia 1,032 (-)
UAE 21,084 (+698)
Yemen 87 (+15)
TOTAL: 167,615 (+6,829)
Note: Yemen's total includes two cases reported by the unrecognised Houthi government in the north of the country.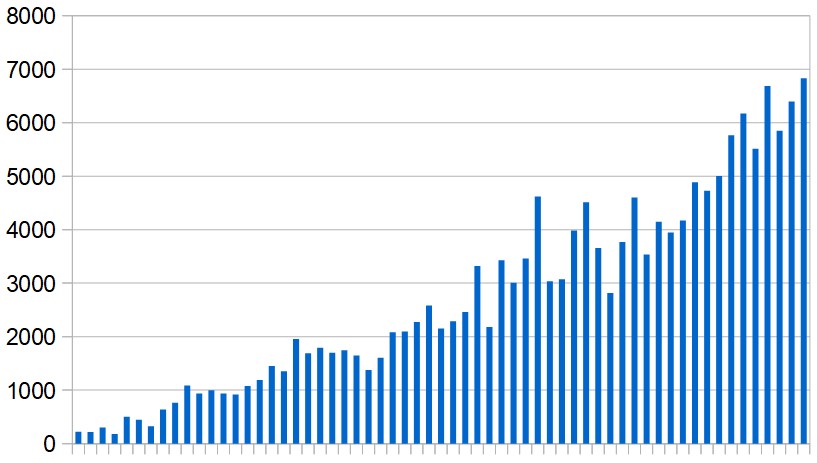 ---
Death toll
A further 116 coronavirus-related deaths were reported in the region yesterday – 71 of them in Iran.
The list below shows cumulative totals of reported deaths in the region outside Iran, with day-on-day increases in brackets.
Algeria 529 (+7)
Bahrain 10 (-)
Egypt 571 (+15)
Iraq 115 (-)
Israel 266 (+2)
Jordan 9 (-)
Kuwait 88 (+6)
Lebanon 26 (-)
Libya 3 (-)
Morocco 190 (+1)
Oman 19 (+2)
Palestine 4 (-)
Qatar 14 (-)
Saudi Arabia 283 (+10)
Sudan 90 (-)
Syria 3 (-)
Tunisia 45 (-)
UAE 208 (+2)
Yemen 13 (-)
TOTAL: 2,486 (+45)
Note: Yemen's total includes one death reported by the unrecognised Houthi government in the north of the country.
CLICK HERE for previous updates
For anyone interested: A spreadsheet documenting the coronavirus cases and deaths reported in the region each day can be viewed here.
This work is licensed under a Creative Commons Attribution-NonCommercial 4.0 International Licence.