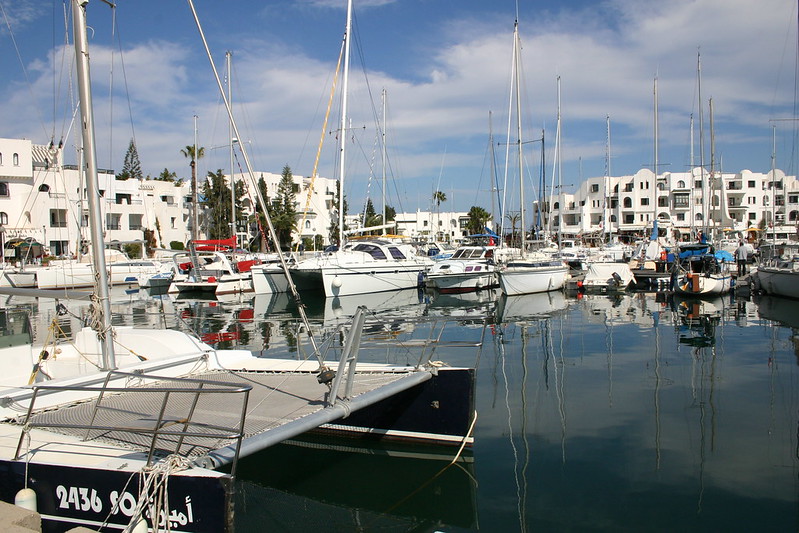 With no new cases reported during the last seven days, Tunisia looks like becoming the first Arab country to emerge from the coronavirus pandemic. This is good news for the tourism industry, raising hopes that European holidaymakers will soon be flocking once again to its beaches.
By global standards, Tunisia's Covid-19 outbreak was never very large, with only 1,087 confirmed cases. As a result of people recovering, plus 49 deaths, the number of those still infected has dwindled to 55.
On the island of Djerba – a popular tourist spot – more than a month has elapsed without any new infections coming to light. A mass screening programme is now under way to check for previously undetected cases and so far none have been found.
---
CLICK HERE to jump to Middle East updates
---
Encouraged by all these signs, the government has announced that Tunisia will reopen its borders from June 27 and has begun promoting the country as a "safe" holiday destination. Last year – before the virus arrived – it attracted more than nine million visitors.
There's no talk of tourists being automatically quarantined but they will have temperatures checked on arrival in the country and again on arrival at hotels.
It may not be much fun, though. Social distancing will be enforced on beaches and face masks will be compulsory at indoor tourist attractions, such as museums.
Various risk-reduction measures have been adopted for hotels, including 50% occupancy, which are said to be in line with World Health Organisation guidelines.
Currently, there's very little chance of foreign tourists being infected by Tunisians but many of the tourists will be coming from places where the virus is still active – and it was tourism that brought Covid-19 to Tunisia in the first place.
It's hard to imagine that during the course of the summer no infected tourists will slip through. The precautions that have been announced should help to prevent any new outbreaks from spreading very far but they can't guarantee there will be no disrupted holidays.
Further information:
Covid-19 in Tunisia
Previous Middle East updates
Covid-19 statistics for Middle East
---
New cases
A further 13,471 Covid-19 infections have been reported in the Middle East and North Africa since yesterday's update.
Saudi Arabia reported the region's biggest day-on-day increase with 3,717 new cases, followed by Iran with 2,011.
The list below shows cumulative totals (excluding Iran) since the outbreak began, with day-on-day increases in brackets.
Algeria 10,484 (+102)
Bahrain 16,667 (+467)
Egypt 38,284 (+1,455)
Iraq 15,414 (+1,146)
Israel 18,461 (+193)
Jordan 863 (+18)
Kuwait 33,823 (+683)
Lebanon 1,388 (+20)
Libya 378 (+19)
Morocco 8,508 (+53)
Oman 19,954 (+1,067)
Palestine 665 (+4)
Qatar 73,595 (+1,716)
Saudi Arabia 112,288 (+3,717)
Sudan 6,582 (+155)
Syria 152 (+6)
Tunisia 1,087 (-)
UAE 40,507 (+603)
Yemen 564 (+36)
TOTAL: 399,100 (+11,460)
Note: Yemen's total includes four cases reported by the unrecognised Houthi government in the north of the country. Palestine's total includes East Jerusalem.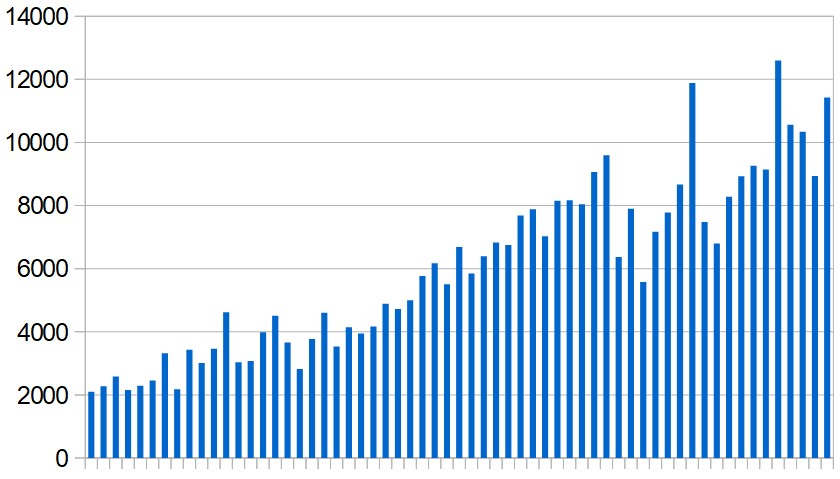 ---
Death toll
A further 225 coronavirus-related deaths were reported in the region yesterday – 81 of them in Iran. Saudi Arabia and Egypt each reported 36 deaths and Iraq 34.
The list below shows cumulative totals in the region outside Iran, with day-on-day increases in brackets.
Algeria 732 (+8)
Bahrain 32 (+2)
Egypt 1,342 (+36)
Iraq 426 (+34)
Israel 300 (+1)
Jordan 9 (-)
Kuwait 275 (+2)
Lebanon 30 (-)
Libya 5 (-)
Morocco 211 (+1)
Oman 89 (+5)
Palestine 5 (-)
Qatar 66 (+4)
Saudi Arabia 819 (+36)
Sudan 401 (+12)
Syria 6 (-)
Tunisia 49 (-)
UAE 284 (+1)
Yemen 130 (+2)
TOTAL: 5,211 (+144)
Note: Yemen's total includes one death reported by the unrecognised Houthi government in the north of the country.
This work is licensed under a Creative Commons Attribution-NonCommercial 4.0 International Licence.