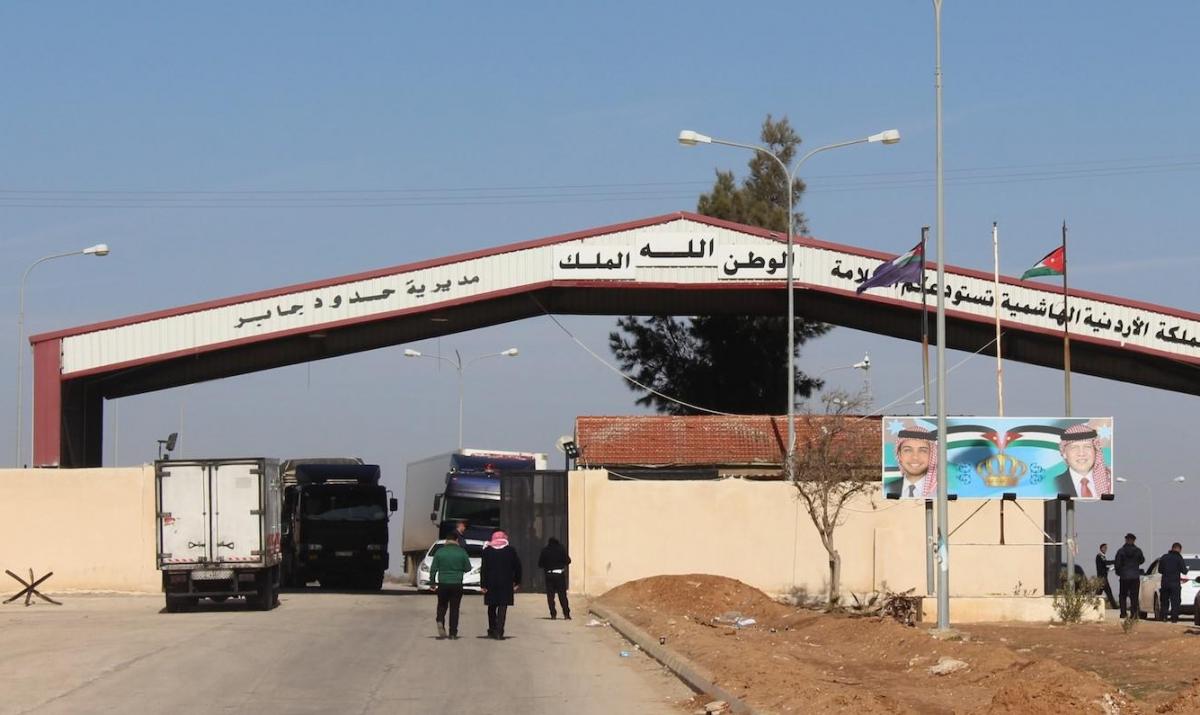 Jordan – so far the most successful of the Arab countries in controlling the coronavirus – has reported a sudden spate of new cases which appear to have a connection with Syria.
On Monday health minister Saad Jaber said 24 locally-occurring infections had been detected during the previous four days.
Six of those are people living in Irbid – five of whom work at the Jaber-Nasib crossing point on the border with Syria. Four others who work at the border crossing have also tested positive.
A further four cases in the capital, Amman, are apparently connected. They are said to be grandsons of one of the infected people in Irbid.
Give the connection with the border checkpoint, and recent very low levels of transmission within Jordan, the most likely explanation is that this latest outbreak arrived from Syria.
Syria's own outbreak is currently growing rapidly. Although the Assad regime has reported only 1,255 cases so far, one-third of those occurred during the past week. The regime's official announcements rarely give any details and this lack of transparency fuels suspicions that many cases are being concealed.
Definite information is difficult to obtain but a report by the Syria in Context website, based largely on anecdotal evidence, suggests large numbers of cases have not been recorded. There are indications that people with Covid-19 symptoms in Syria are reluctant to come forward – which may be one reason for the low official figures. When cases come to light security officials tend to take charge – making health workers and others reluctant to report potential new infections.
During the last few days Syrian official media stepped up efforts to encourage people to use face masks. The SANA news agency published photos showing citizens in Lattakia (in the north) and Deraa (near the Jordanian border) are "committed" to wearing them – though others in the background can be seen without masks.
In June, Jordanian officials at the Jaber-Nasib crossing detected two Covid-19 cases among truck drivers of unspecified nationality who arrived from Syria. Around the same time, the health ministry in Damascus said two Syrian truck drivers plying the route between Syria and Jordan had been diagnosed with the virus.
Jordan has previously detected dozens of cases among drivers arriving from Saudi Arabia at the Omari border crossing.
Further information:
This work is licensed under a Creative Commons Attribution-NonCommercial 4.0 International Licence.