Articles listed on this page are about the propaganda war relating to chemical attacks in Syria, and particularly the role of westerners in defending the Assad regime.
The first part of the list is chronological and is followed articles grouped according to specific topics: the Mint Press Affair, the Seymour Hersh controversies and the 'propaganda professors'.
A complete listing of articles about the chemical weapons issue can be found here.
Relevant official documents are listed here.
---
Chronological list, uncategorised
Syria and the 'Zio-American plot'
8 January 2012
Denying the authenticity of the Syrian uprising is a central plank of the Assad regime's propaganda message
Former British ambassador in Syria has links to Assad family
23 April 2017
Ex-diplomat Peter Ford disputes reports of regime atrocities
Exonerating Assad: how reports twisted Mattis's comments on sarin in Syria
9 February 2018
Newsweek gets it wrong
Sarin in Syria: Newsweek is at it again
19 February 2018
Ian Wilkie returns, with another article disputing sarin attacks
Manufacturing doubt over chemical weapons in Syria
27 February 2018
Syria lauds erroneous Newsweek article at UN Security Council meeting
Syria: logic in a land of make-believe
16 April 2018
The regime's calculations are different from those of a western democracy
Syria propaganda and the mysterious 'Sarah Abdallah': a Hizbullah connection?
20 April 2018
Prominent Twitter personality has a puzzling past
How "Ian56" keeps the false flags flying on Twitter
21 April 2018
In Ian Shilling's world conspiracies are the norm
Syria: Why tales of a western 'regime change plot' don't make sense
22 April 2018
The historical narrative promoted by Assad's defenders is simply wrong
Vanessa Beeley — the Syrian conflict's goddess of propaganda
3 May 2018
She's the Assadists' favourite journalist but her reports are basically crap
Assad defender Vanessa Beeley to speak at union-backed festival
7 May 2018
Programme shows Beeley as the only speaker on Syria
Telling it like it isn't: John Pilger and the Syria truthers
22 May 2018
Investigative journalist regurgitates false Russian claim without checking
Can the international ban on chemical weapons survive the Syrian war?
25 June 2018
OPCW member states to hold special session
Ex-ambassador calls for Syria sanctions to be lifted
16 August 2018
Lords and bishops join in lobbying effort
False flags and Russia's failed predictions in Syria
12 September 2018
Rebels accused of planning faked chemical attacks
Peter Hitchens and an imaginary battle over chemical weapons reports
19 September 2018
"If official reports don't justify punitive attacks on Syria, new reports then appear, which do provide justification"
Libyan warlord's PR man joins panel on Syria
19 October 2018
"European Centre for the Study of Extremism" provides key speakers
How a yellow cylinder became a propaganda weapon in Syria
17 March 2019
OPCW finds no evidence to support claims of a rebel "chemical weapons lab"
MIT professor Postol resigns from science journal in spat over article on Syria
17 October 2019
An emeritus professor at the renowned Massachusetts Institute of Technology (MIT) has angrily resigned from the board of a science journal after it declined to publish a paper he co-authored about a nerve agent attack in Syria.
Former OPCW chief denounces official investigation of alleged chemical attack in Douma
24 October 2019
A former head of the chemical weapons watchdog OPCW has accused the organisation of "irregular behaviour" during its investigation of an alleged chemical attack in Syria last year, according to reports circulating on the internet.
---

The Syrian conflict's anti-propaganda propagandists
24 February 2018
Campaign dressed up as "rigorous academic analysis"
From Syria to Salisbury: Russia's propaganda game
15 March 2018
Here come the false flags again
Russia-friendly 'Syria propaganda' group names more supporters
6 March 2018
Group says it intends to bid for research funding
'Propaganda' professors switch focus from Syria to Britain and Russia
18 March 2018
Assad's defenders dispute nerve agent attack on Skripals in Britain
9/11 truther joins Syria 'propaganda research' group
19 March 2018
New York University professor Mark Crispin Miller is latest recruit
Leaked document revives controversy over Syria chemical attacks
16 May 2019
Internal memo conflicts with OPCW's official report on Douma
OPCW and the leaked Douma document: what we know so far
21 May 2019
Arguments hinge on technical analysis
Leaked OPCW document: where's the conspiracy?
25 May 2019
Source says leaked document came too close to attributing responsibility
Russia issues new challenge to OPCW over Douma report
28 May 2019
Critique of Fact-Finding Mission's report echoes content of leaked document
OPCW chief speaks about the Douma leaked document
13 June 2019
New details emerge
Syria 'truther' heads fundraising campaign to sue British Labour Party
14 August 2019
Bristol University professor David Miller – a member of the "propaganda professors" group which defends the Assad regime against accusations of chemical weapons use in Syria and disputes Russia's use of a nerve agent against the Skripals in Britain – is behind a new campaign to sue the British Labour Party.
---

Chemical attacks and a mystery reporter
18 September 2013
Report on Mint Press website claims Saudi Arabia provided rebels with chemical weapons
Syria 'rebel chemicals' story gets weirder
21 September 2013
Questions about authorship of Mint Press article
Syria 'rebel chemicals' mystery deepens
21 September 2013
Despite by-line, AP correspondent denies writing article
Yahya Ababneh exposed
22 September 2013
Author of Mint Press article turns out to be Jordanian student
Manufacturing credibility
25 September 2013
Reflections on the Mint Press 'rebel chemicals' affair
Lavrov cites mystery reporter Ababneh
26 September 2013
Mint Press article is first item in Russia's 'evidence'
Ababneh trail leads to Iran
2 October 2013
Mystery journalist re-surfaces
---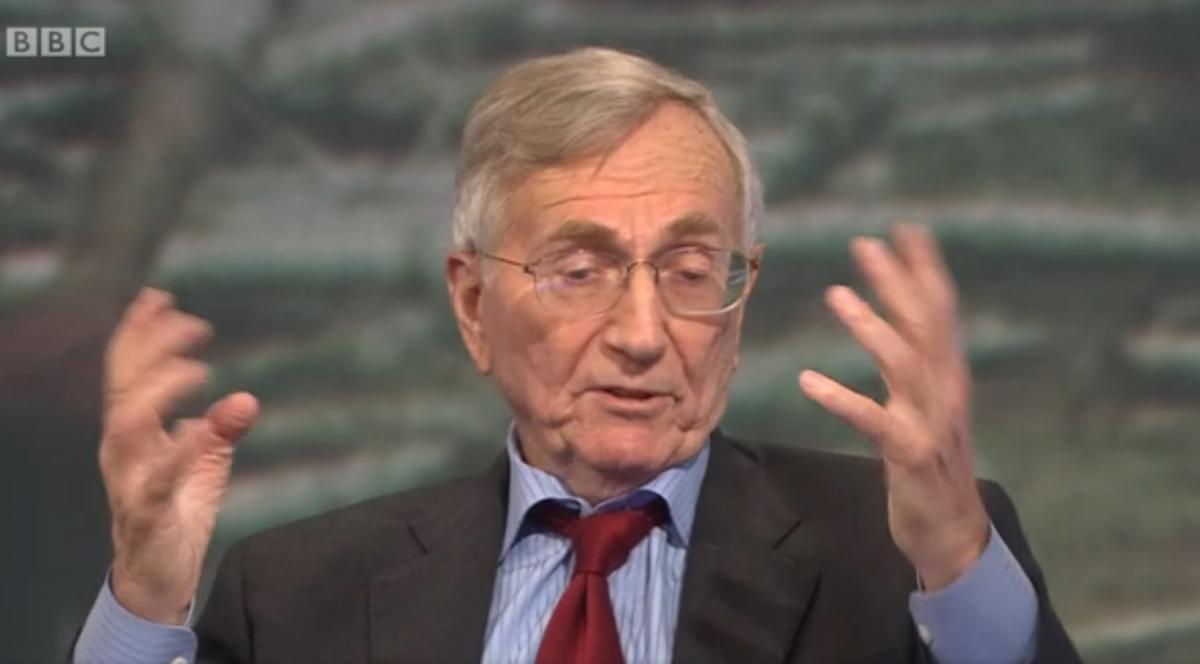 Investigating chemical weapons in Syria
10 December 2013
Upstart challenges veteran reporter Seymour Hersh
Syria chemical attacks: a question of sources
11 December 2013
What Seymour Hersh missed
Syria, Seymour Hersh and the Sarin denialists
1 July 2017
Journalist's denial of sarin use is contradicted by lab tests
Syria and Sarin: who was Hersh's anonymous source?
4 July 2017
Hersh's source confused fertiliser with pesticide
Seymour Hersh wins award for discredited article about Syria
7 September 2017
Flawed article about Syria gets a prize
Syria and sarin: Seymour Hersh pulls out of award ceremony
21 September 2017
No reason given for journalist's non-attendance
Seymour Hersh accepts 'truth-telling' award, but not for articles on Syria
25 September 2017
Journalist collects award after citation is amended
Seymour Hersh on Syria: "There's no such thing as a chlorine bomb"
27 June 2018
Reporter gives bizarre TV interview